Welcome to Season 2023
Windmill celebrates its twenty-first birthday next year with an edge of your seat world premiere thriller for Adelaide Festival, a restart of its international touring program, one of its biggest Australian tours ever and a second Artistic Director joining the company. The final theatre season under the artistic direction of Rosemary Myers, who will be stepping into a full-time role with Windmill Pictures, 2023 sees the company stage some of its most ambitious work to date.
"Turning 21 is a pivotal time in the life of any young person," says Rosemary Myers. "Fittingly, Windmill's twenty-first birthday year is going to be big. It sees us experiment with new forms to explore different ways of telling stories with teams of excellent artists and creatives."
The season begins with the world premiere of Hans and Gret at Queen's Theatre as part of the 2023 Adelaide Festival. The work, which reinvents the Hansel and Gretel fairy tale, is an anarchic psychological thriller set in a dystopian future where a dramatic cosmetic procedure is de-ageing adults to appear truly young again. As children and teenagers begin to disappear, siblings Hans and Gret must fight for their lives in a dangerously seductive world full of shadows, mind control and candy.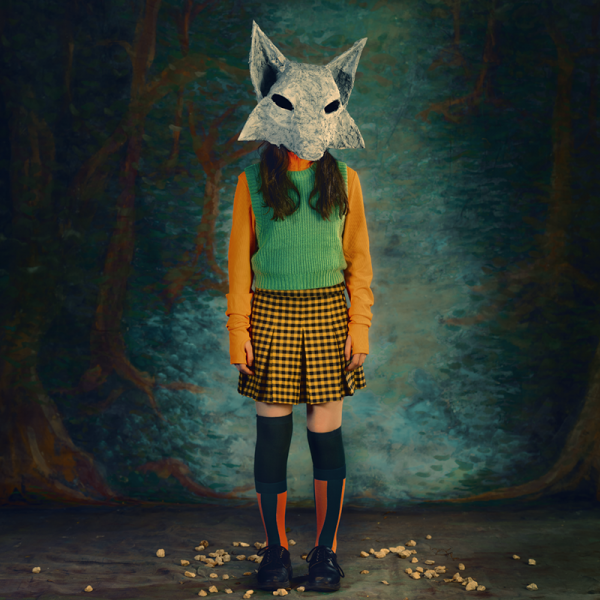 Co-created with creative technology partner Sandpit, Hans and Gret will use bone conduction audio technology to augment the theatrical experience, giving audiences insight into the innermost thoughts and secrets of the characters onstage. Based on an original concept by Myers, the work has been written by Lally Katz (Stories I Want to Tell You in Person, Neighbourhood Watch, Atlantis) in her first Australian stage production since 2017. Clare Watson (You Know We Belong Together, The Events) will direct the work, which will feature design by Jonathon Oxlade (Bluey's Big Play, Beep & Mort, Creation Creation).
"Hans and Gret is a work that we've been developing for some time," says Myers, "and I'm excited to see it come together in its final form. It's set to be wild, edgy, and perfect for festival time."
2023 will also see the company restart its international touring program, with a run of dates across the United States. Bluey's Big Play and Hiccup are both scheduled for extensive touring throughout America. Upon returning to Australia, Hiccup, which tells the story of three unlikely friends who set out on a psychedelic journey to cure the hiccups once and for all, will head off on a mammoth Australian tour with performances planned in New South Wales, Victoria, Queensland, Tasmania, and Western Australia before returning to Adelaide's Space Theatre in October.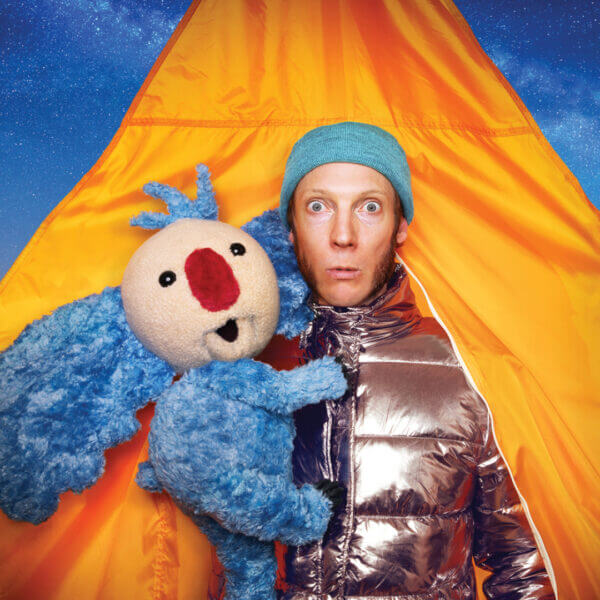 "Our tours not only provide lots of employment for our artists, but they take our Australian stories to the world," says Executive Director Kaye Weeks. "After such an extended break to international touring, we're looking forward to visiting some of our favourite international venues and audiences again."
The company will also tour popular early childhood work Grug and the Rainbow to metropolitan centres across South Australia and will present seasons of its immersive audio adventure Sun Runners, co-produced with Perth's Audioplay, at DreamBIG Children's Festival and in New South Wales.
In an exciting evolution for the company, Windmill will soon announce the appointment of a new Artistic Director for its theatre activities to begin early 2023.
Windmill Pictures' first television series, Beep & Mort, will also continue to screen on ABC Kids and ABC iView. Under Myers' Artistic Direction, the Windmill Pictures team will continue to develop film and television projects alongside Windmill Theatre Company's busy live performance schedule.
"I'm so proud of everything that Windmill has achieved in the last few years and our twenty-first year will see an exciting evolution with a second Artistic Director joining the company. At our core, we are dedicated to making incredible work for in the many different forms that can take. We look forward to sharing that with our young audiences and their families in 2023."
---
By Anthony Nocera