About
The most daring, dangerous, heart-stopping intergalactic race in the universe is the Sun Run….  a lap of the entire solar system and around the sun. Gamma and Olli are the youngest Sun Runners there ever was.
Just days before the big race Olli and Gamma wind up crash landing on Mercury – they've got get out of this intergalactic mess and get back to the asteroid belt in time for the race to start.
Created in collaboration with theatrical innovators, Audioplay, Sun Runners is an immersive space adventure of truly epic proportions. With a pair of headphones and a mobile device, you will become Olli and Gamma, hurtling across the solar system and fighting brain-sucking aliens from your very own living room. Sun Runners takes the imaginative, physical play that kids love and soups it up with a cinematic score and amazing sound effects.
Prepare for blast off!
Download Sun Runners
Ready to get intergalactic?
The first episode of Sun Runners is available free of charge to the general public. To access the series, download the Audioplay app (available on iOS and Android devices) and create an Audioplay account. Then, grab your headphones and press start to get Sun Running. Once the episode has been initiated, you'll be plunged into the Sun Runners universe. Good luck and godspeed!
Sun Runners free for South Australia
A snap lockdown can be tricky, especially with little ones. Homes can begin to feel especially small. So, in order to help South Australians through this tricky predicament, we've worked with Audioplay to make Sun Runners free until August 1. Once you've downloaded the app, enter the code ADELAIDE  in the school code section to get sun running.
Click here for an implementation guide to help you get started.
Good luck and godspeed!
For Schools
Sun Runners is available free of charge to every student in South Australia through a unique code distributed through schools. If you're an educator from South Australia who is interested in utilising Sun Runners in your classroom, hit the button below to retrieve your code. We've also created a user guide that you can distribute to your community, which is available via the link below.
If you're an educator from outside South Australia, please click here to contact Audioplay about accessing Sun Runners for your students.
How to (Audio)Play
Sun Runners is an immersive audio adventure that will send you to the farthest reaches of the galaxy from your very own living room and can be experienced using the Audioplay app. In order to play you'll need:
a smartphone or wi-fi enabled device (preferably one that can fit in your pocket)
A pair headphones
Once you start an episode, you'll be directed to assemble all the necessary household objects that you need to complete your tasks and progress through the story. Hit the button below for a more detailed introduction to the world of Audioplay and Sun Runners.
About Audioplay
Audioplay is a brand-new audio experience for kids created by the award winning team at Side Pony Productions. Audioplay lets kids step into the story and be the characters that they love, complete with a blockbuster soundtrack. Audioplay experiences can be found at festivals far and wide as well as being available to download to play at home.
Side Pony Productions, the team behind Audioplay, have over 15 years' experience creating innovative and engaging theatre. Side Pony strives to make innovative theatre that is an engaging, smart celebration of humanity.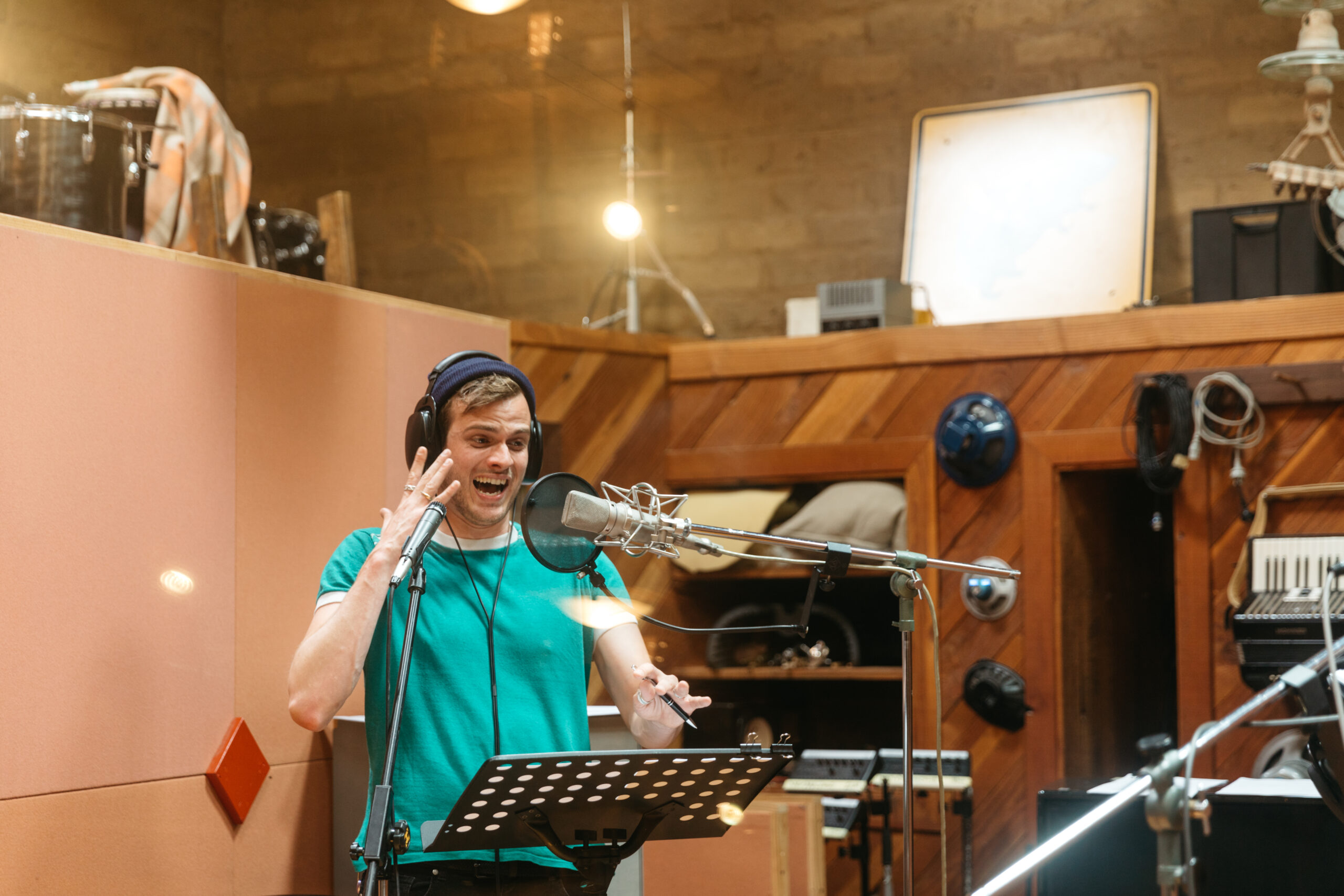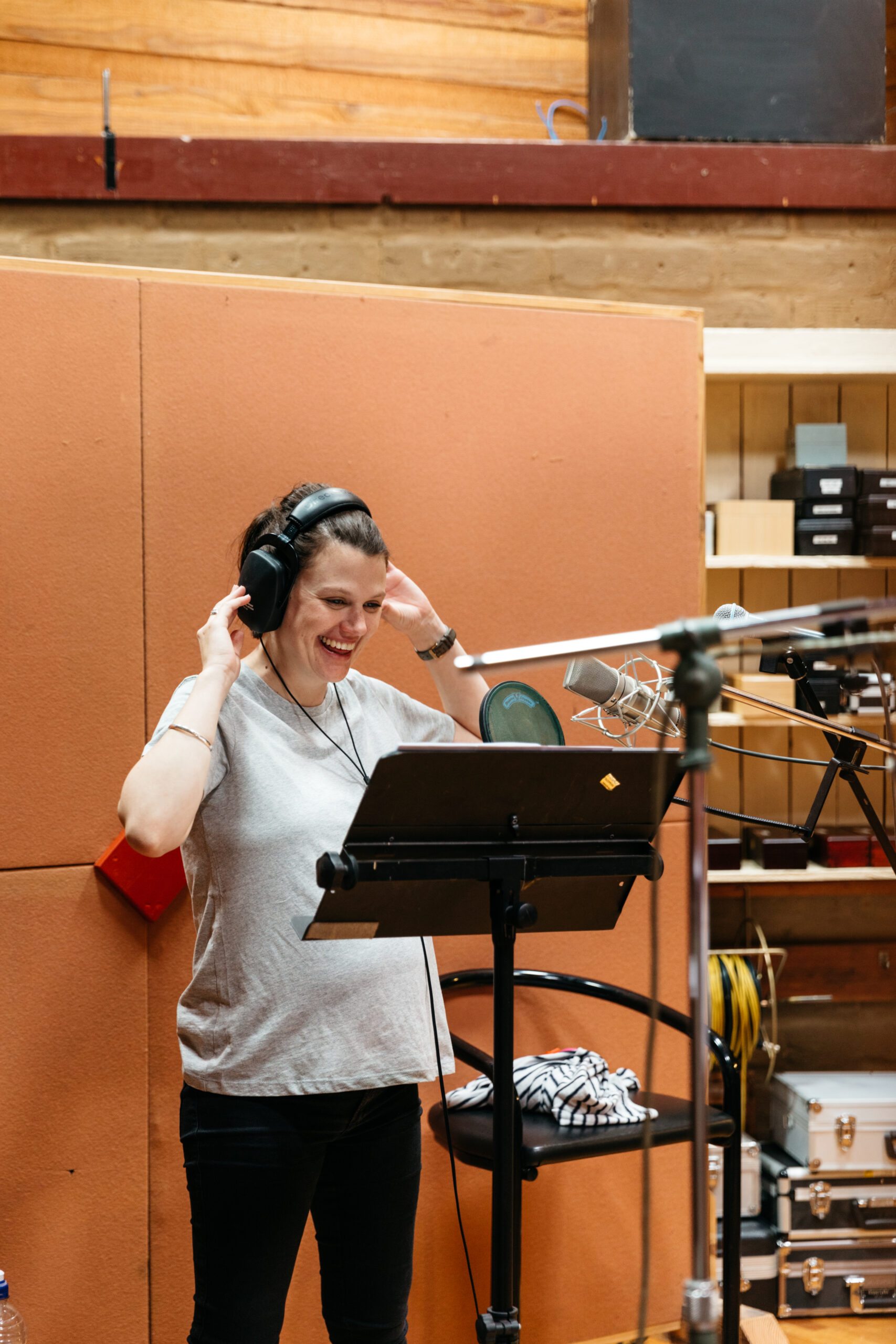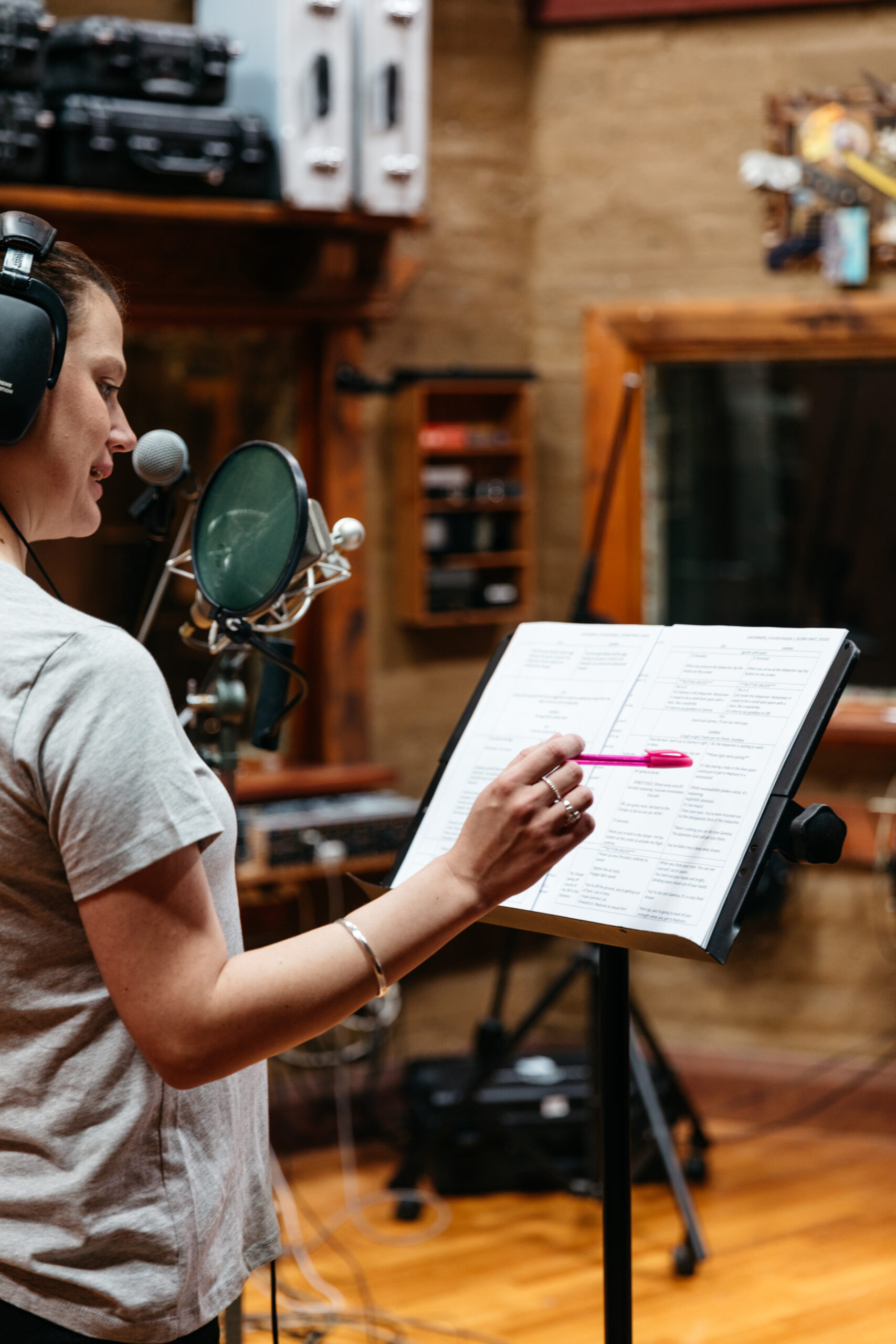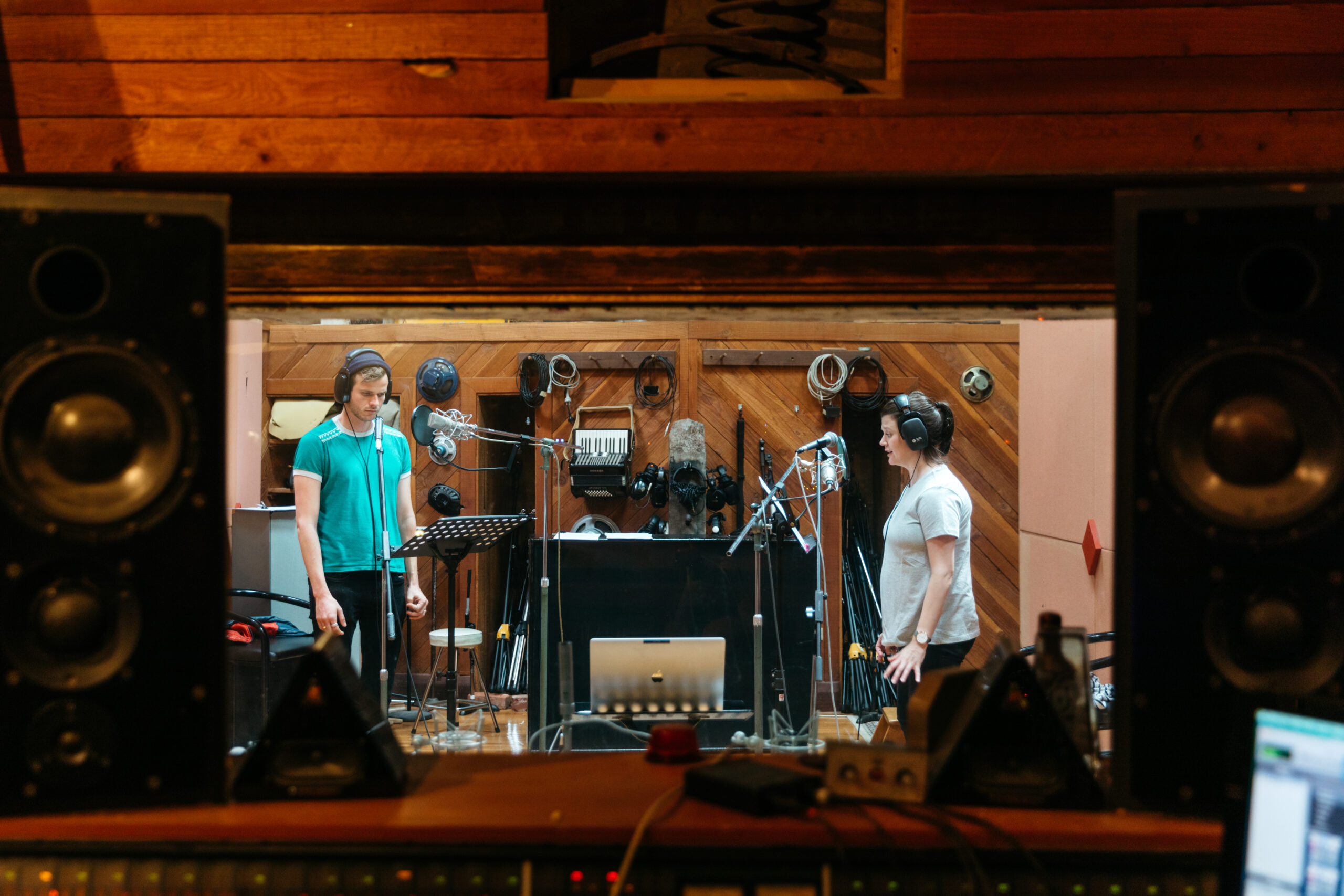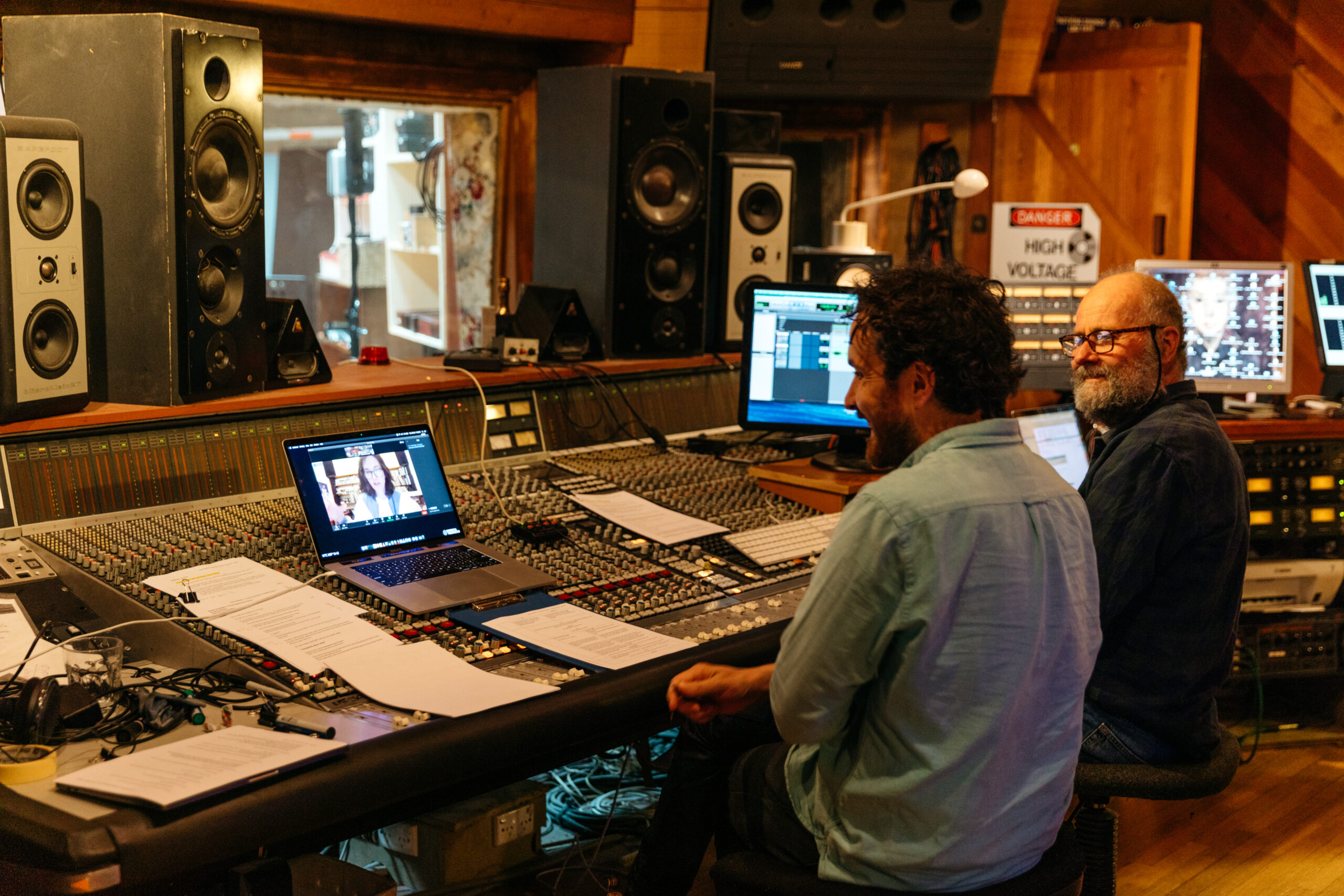 Credits
Creator, Co-Writer, Director Zoe Pepper
Producer Gemma Pepper
Co-Writer Clare Testoni
Composer James Brown
Sound Designer Xoe Baird
Actor Elizabeth Hay
Actor Antoine Jelk
Actor Anna Steen
Actor Nathan O'Keefe
Meet the Cast and Creative Team
Zoe Pepper
Zoe is a writer and director for film and theatre. After ten years as one of Western Australia's top theatre directors, she was selected for Screenwest's prestigious Feature Navigator program. In 2018 Zoe completed two web series, LIFT, a Mad Kids production starring Lucy Durack and directed by Zoe which aired on 10peach, and The Big Spaghetti, which Zoe directed and co-wrote. In 2019 The Big Spaghetti premiered at Slamdance Film Festival and Zoe was awarded an Australian Director's Guild Award for best direction in an Online Comedy Series.
For theatre Zoe directed and co-wrote The Irresistible, which was nominated for Best Play at the Helpmann Awards. Zoe has directed for Black Swan State Theatre Company, Perth Theatre Company and Sydney Theatre Company.  She was a recipient of the Australia Council Creative Australia Fellowship.  Zoe has studied film directing at AFTRS, acting at WAAPA and performance at the Ecole Philippe Gaulier in Paris.
Gemma Pepper
Gemma is a creative producer with 20 years' experience working across a diverse spectrum of creative projects; including theatre, festivals, new media and policy/program development. Gemma has a long history producing theatre and events in Australia, working for companies including Marrugeku, Stalker, Erth, Sydney Dance Company, the Enlighten Festival (Canberra), Geelong Performing Arts Centre, the Australian Centre for the Moving Image (ACMI) and Side Pony Productions. Most recently Gemma produced the 2019 Australian tour of Side Pony Productions work The Irresistible, which enjoyed sold-out seasons at Dark Mofo, Sydney Opera House and Geelong Arts Centre.
Clare Testoni
Clare is a writer and puppeteer. Much of her work involves shadow puppetry or live cinema. Her recent work includes Tale of Tales, The Double, and The Beast and The Bride. Clare trained in puppetry in Sydney, Perth, and Bamberg, Germany. She is a graduate of the FirstHand program at Spare Parts Puppet Theatre, and the Black Swan Emerging Writers group. She has performed with The Last Great Hunt, ATYP, Barking Gecko, and Siren Theatre Company. Clare was awarded All Ages Theatre Development grant from Barking Gecko and The Blue Room Theatre in 2019 for The Children Grim and Wild which is currently in development with The Last Great Hunt. She was the artist in residence at Spare Parts Puppet Theatre in 2020.
James Brown
James Peter Brown is a Sydney based composer who has worked collaboratively with companies both locally and internationally to produce soundtracks for performance, film, animation and games.
He has extensive experience working in collaborative, multi-artform processes and has formed ongoing artistic relationships collaborations with artists and companies including: Bethesda, Victoria Hunt, Jane Campion, Adult Swim, The Australian Ballet, Sydney Dance Company, William Yang, George Khut, Matthew Day, Hans Van Den Broeck (SOIT), POST, and Urban Theatre Projects.
Xoe Baird
Xoe Baird is a Perth based sound editor and designer. Since 2007, Xoe has worked in a wide range of mediums including film, television, radio, and video games. After working for many year is both location and post sound,  in 2013, she made the jump to full time post-production and in 2016 she opened her own studio, XB Studios, located in Western Australia. Xoe has won numerous awards for her work, including most recently receiving an AACTA in 2019 for Documentary 100 Days to Victory. Xoe is also a great supporter of the location industry and is the WA Chapter leader for the Australian Screen Sound Guild.
Elizabeth Hay
Elizabeth is a South Australian based performer. She completed her training at the Flinders Drama Centre.
She has worked on Gods of Strangers, Jesikah, Volpone, Red Cross Letters (State Theatre Company South Australia), Emil and the Detectives (Slingsby Theatre Company), Yo Diddle Diddle (Patch Theatre) and Grug and the Rainbow (Windmill Theatre Co). Elizabeth was a deviser and performer in Stories in the Dark, which won the InSpace Development Award at the 2017 Adelaide Fringe. She has been involved with many local independent theatre companies, including ActNow Theatre as a performer and board member. Elizabeth joined the main cast of Danger 5 for the series return on SBS, and has appeared in other locally made television productions and commercials.
She has been a proud member of MEAA since graduating, and was recently made president of the South Australian Branch of Equity.
Antoine Jelk
Since his graduation from Flinders Drama Centre in 2014, Antoine has had the privilege of working with companies from all tiers of the Adelaide Theatre industry.
His credits include Tartuffe and Long Tan by State Theatre Company and Brink Productions, Deluge the premiere work by Tiny Bricks for the Adelaide Festival, Schmidt by Back Porch Productions, Eurydice by Foul Play Theatre, Eyes by Sandpit , Beep by Windmill Theatre Co, and Yo Diddle Diddle by Patch. Antoine most recently performed in A View From The Bridge with State Theatre Company SA and looks forward to touring with Beep again next year in Canada and the US.
Anna Steen
Anna is a theatre graduate of the Western Australian Academy of Performing Arts.
For State Theatre Company, her theatre credits include Sense and Sensibility, In The Club, Macbeth, A Doll's House,The 39 Steps, Mendelssohn's Dream, The Importance of Being Earnest, The Great Man. Other theatre credits include Angelique(isthisyours?), The City (NowYesNow), A Moment on the Lips (Griffin/Whoosh), Macbeth (Blue Rose), AAW(Bell Shakespeare), Under Mulga Wood (DTS), Silence (Shift). TV and film credits include Sun on the Stubble, Just Like You, Rainshadow, Heart Matters, The J.L. Project, Wake, A Stone's Throw, Davi.
Anna has worked as performer and director on several children's musicals and started children's theatre company Gaia Theatre, where she has worked as performer, producer and writer onBroggen of the Glump, Search for Nanuk, The Tale of Shaggles and Petrookio, and Call of the Blobfish.
She has also worked extensively with ABC Audio as a producer and voice artist in radio dramas and audio books. Anna hosts the children's story podcast Kid's Story Room.
Nathan O'Keefe
Nathan has worked extensively in theatre, both nationally and internationally. He has toured Asia, USA, and all across Australia, working for companies including Sydney Theatre Company, Melbourne Theatre Company, Windmill Theatre, State Theatre Company of South Australia, Griffin Theatre, Malthouse, Bell Shakespeare, Brink, Slingsby and Patch Theatre Company.
Nathan was a member of the State Theatre Company Actors Ensemble for 2017 and 2018.
Theatre credits include the title role in Macbeth, Sense & Sensibility, In The Club, A Doll's House (STCSA Ensemble), Tartuffe (STCSA/Brink), Things I Know To Be True, The Importance of Being Earnest, Hedda Gabler (STCSA), Masquerade (STCSA/Griffin), Betrayal (STCSA/MTC) and the title role of Pinocchio (Windmill/STCSA/Malthouse/STC/NY for the US Premiere Season at The New Victory Theatre on Broadway)
Nathan is an Adelaide Theatre Guide and Adelaide Critics Circle Award recipient.
Acknowledgements
This project has been supported by the Australian Government through the Australia Council for the Arts, its arts funding and advisory body, the Western Australian Department of Local Government, Sport and Cultural Industries and the South Australian Department for Education and Child Development.
Thank you to the Lang Foundation and Thyne Reid Foundation for their support.