About
It's a perfect, balmy night in the outback. A sleep-deprived camper, a cheeky quokka and an emu with a penchant for creating wild inventions, awake to discover that a koala has come down with a stubborn and ear-shatteringly loud case of the hiccups.
The three embark on an epic journey through the night that sees them frantically eat, sing and invent their way towards a cure before the sun comes up.
Hiccup is a hilarious rocking musical extravaganza about working together, finding friendship and how to, once and for all, stop the hiccups.
NOTE
In line with current direction from SA Health, this event is sold at 100% and as a result, all patrons aged 12 and over must wear a face mask for the duration of the performance, as directed by the South Australian Government. If you do not have a mask to wear, front of house staff can provide one.
Patrons are not required to wear masks if they have a medical exemption, disability, or mental health condition.
For safety updates and FAQ's regarding attending performances at Adelaide Festival Centre – click here. Further information can be found at covid-19.sa.gov.au.
ON IN SOUTH AUSTRALIA
General $25, Families (2 adults + 2
children, 1 adult + 3 children)
$20pp, Groups (6+) $20pp
Transaction fees apply.
16 April
12:00pm | 2:30pm
17 April
10:00am | 12:00pm | 2:30pm
18 April
12:00pm | 2:30pm
School Program
AGES

4 - 8

YEAR

ELC > 3

45

mins

$15 per student / $10 equity

Contains loud noises, strobe effects and theatrical haze
Space Theatre, Adelaide Festival Centre
Adelaide, Australia
07 April
12:00pm | 1:30pm
08 April
10:00am | 12:00pm | 1:30pm
09 April
10:00am | 12:00pm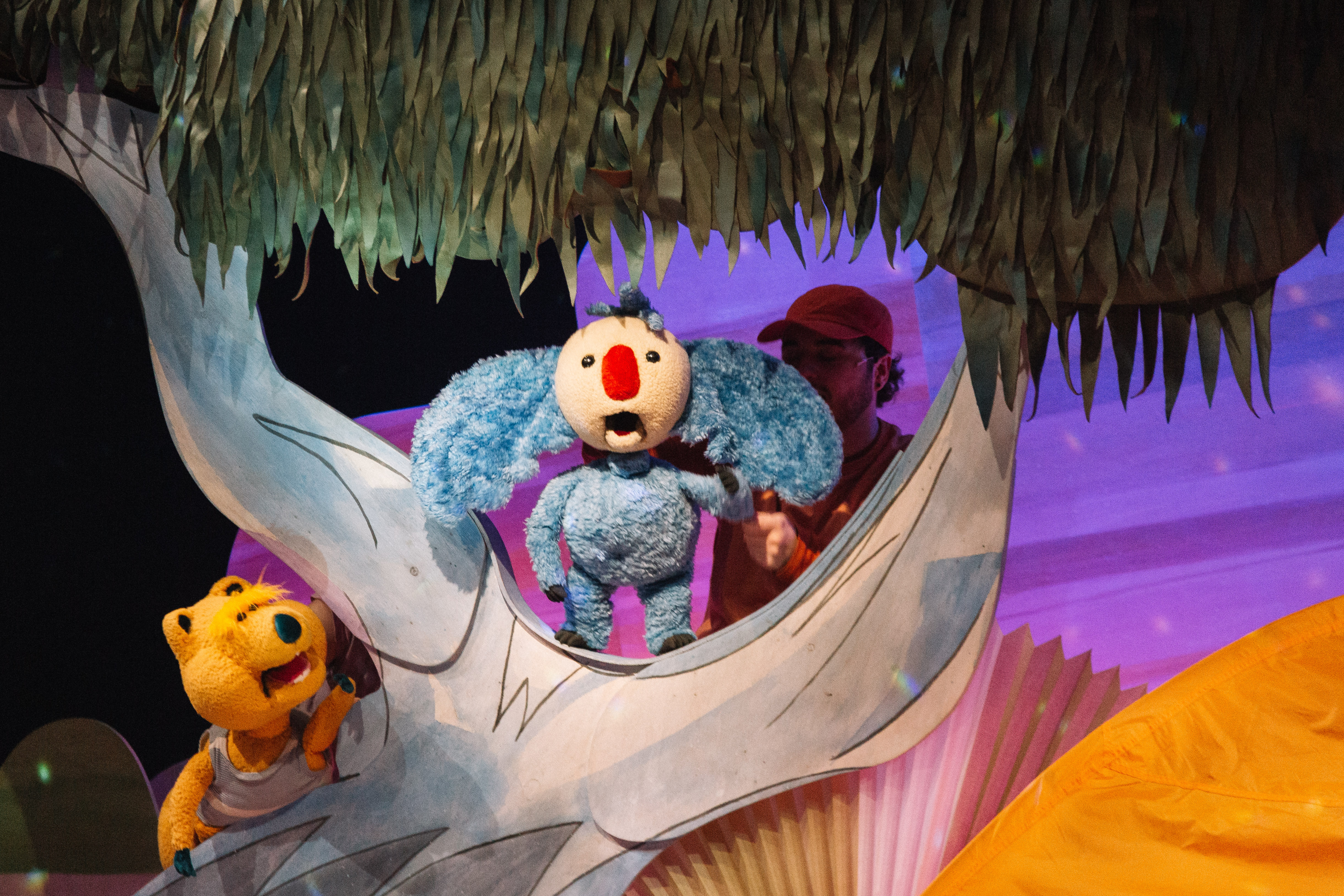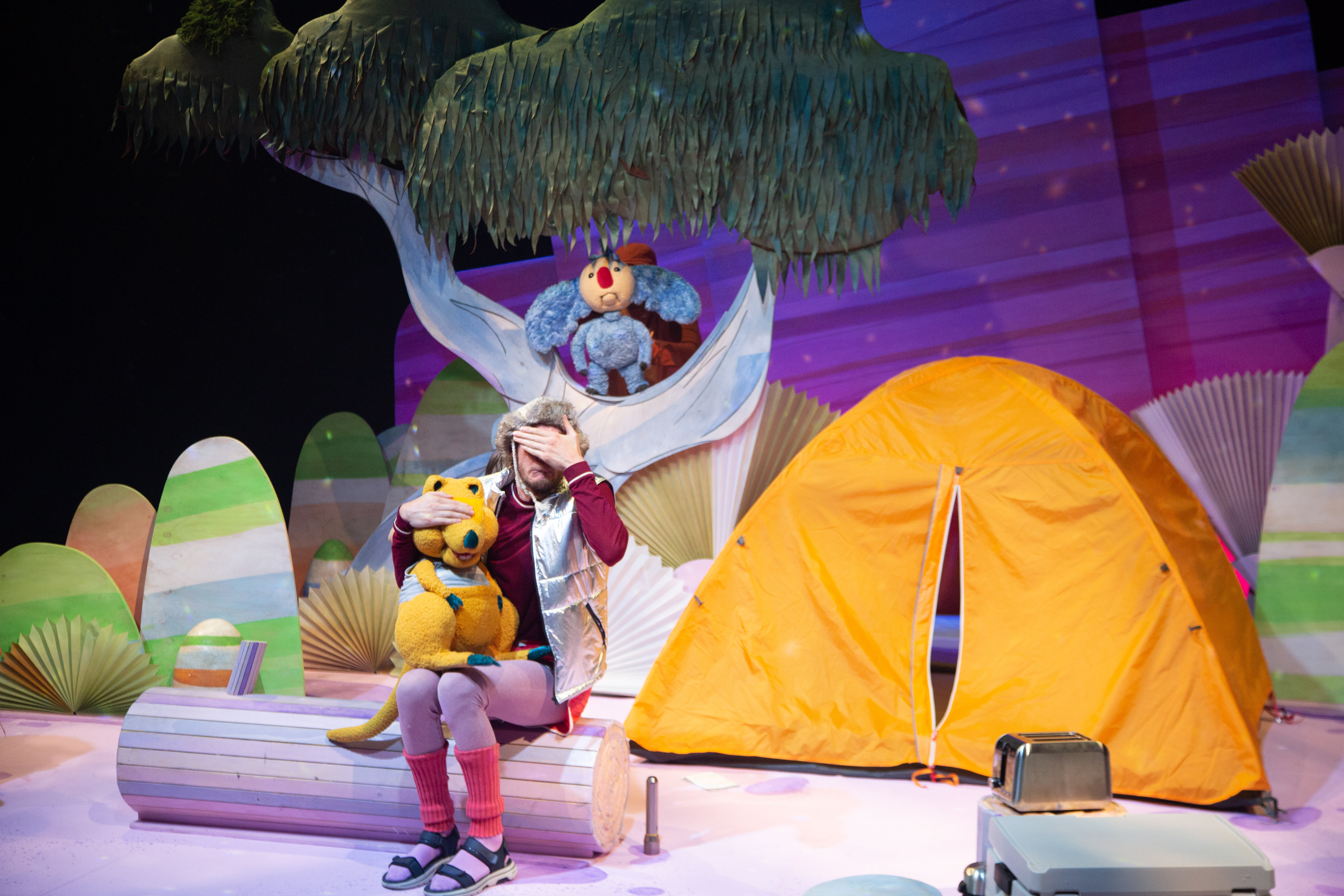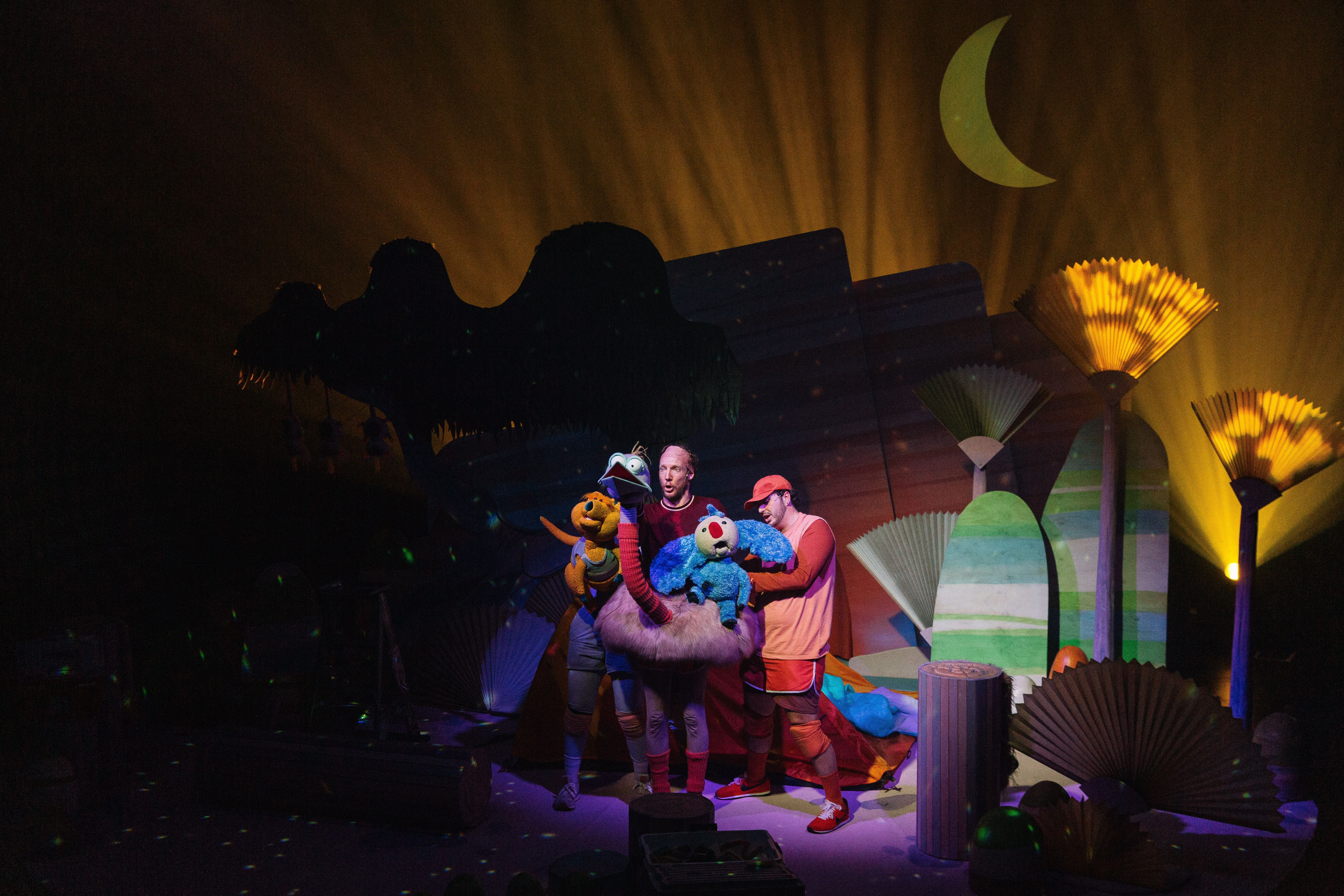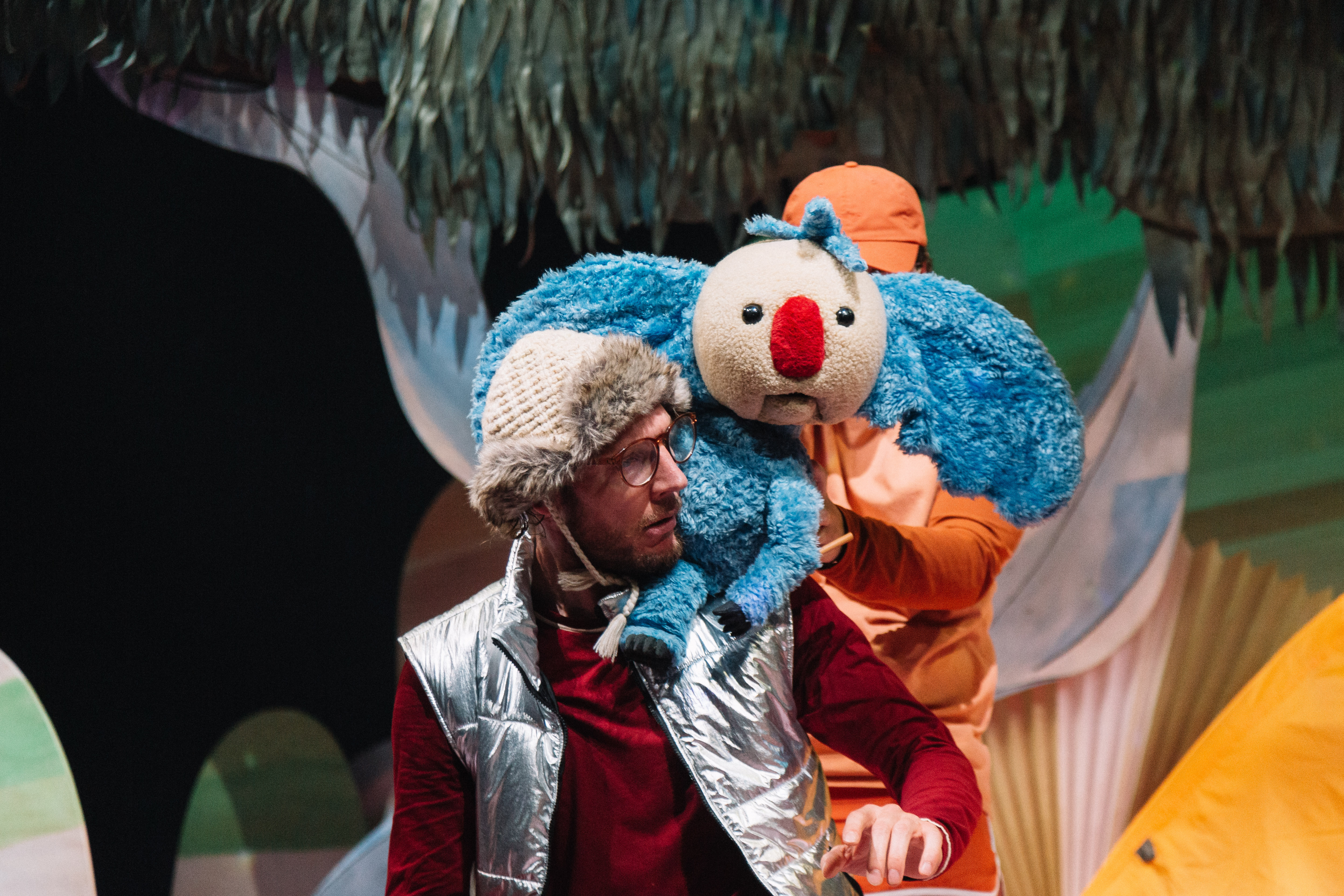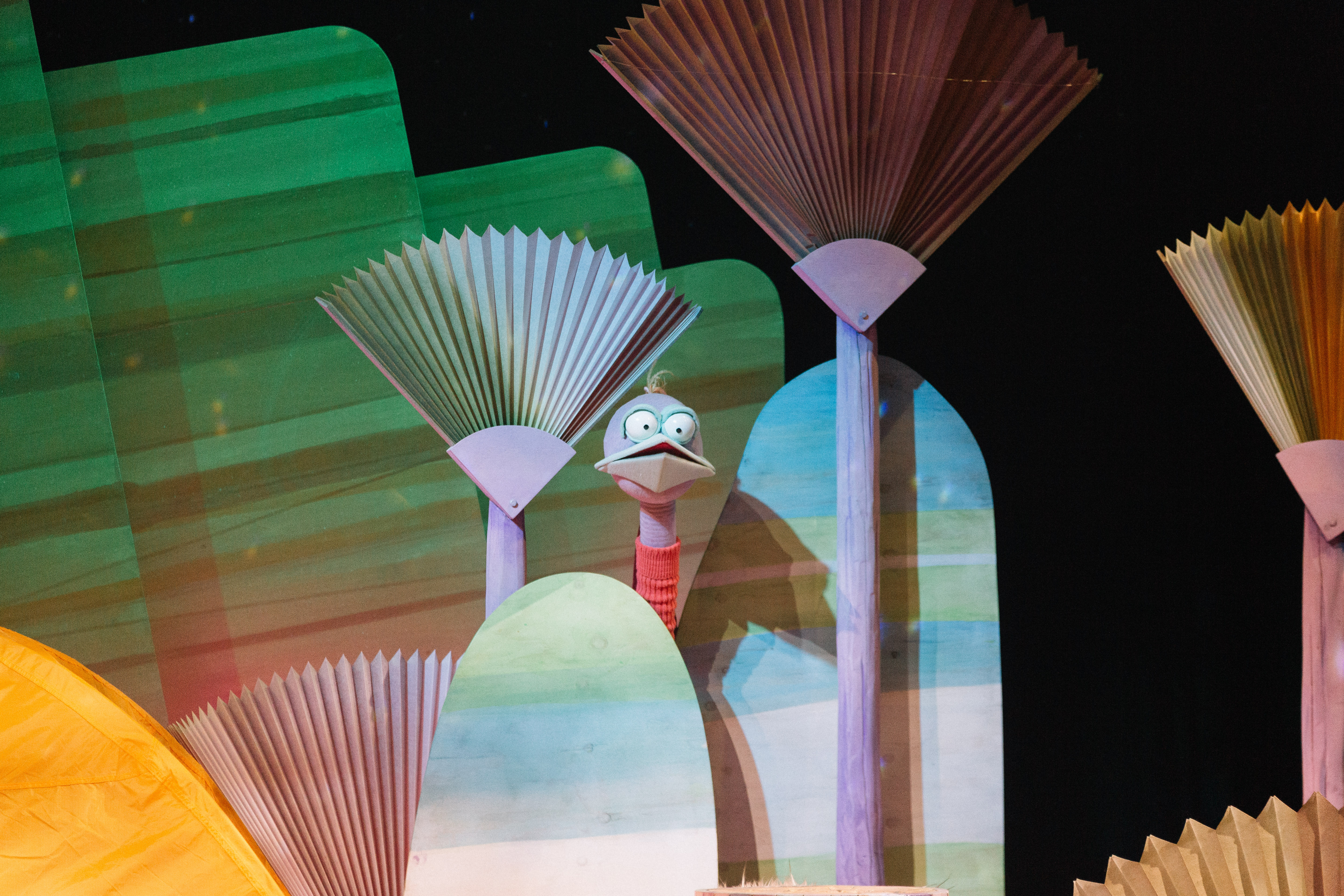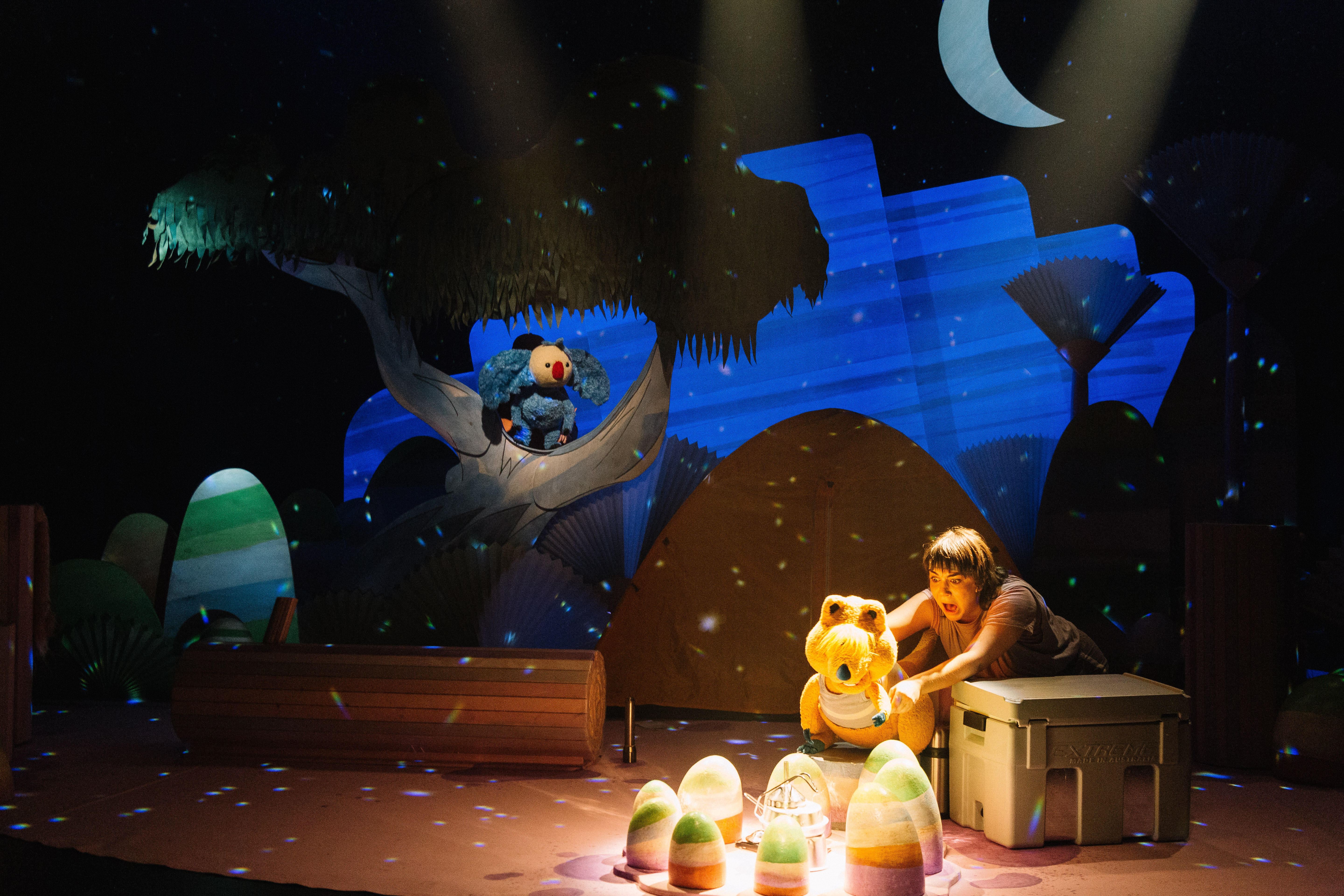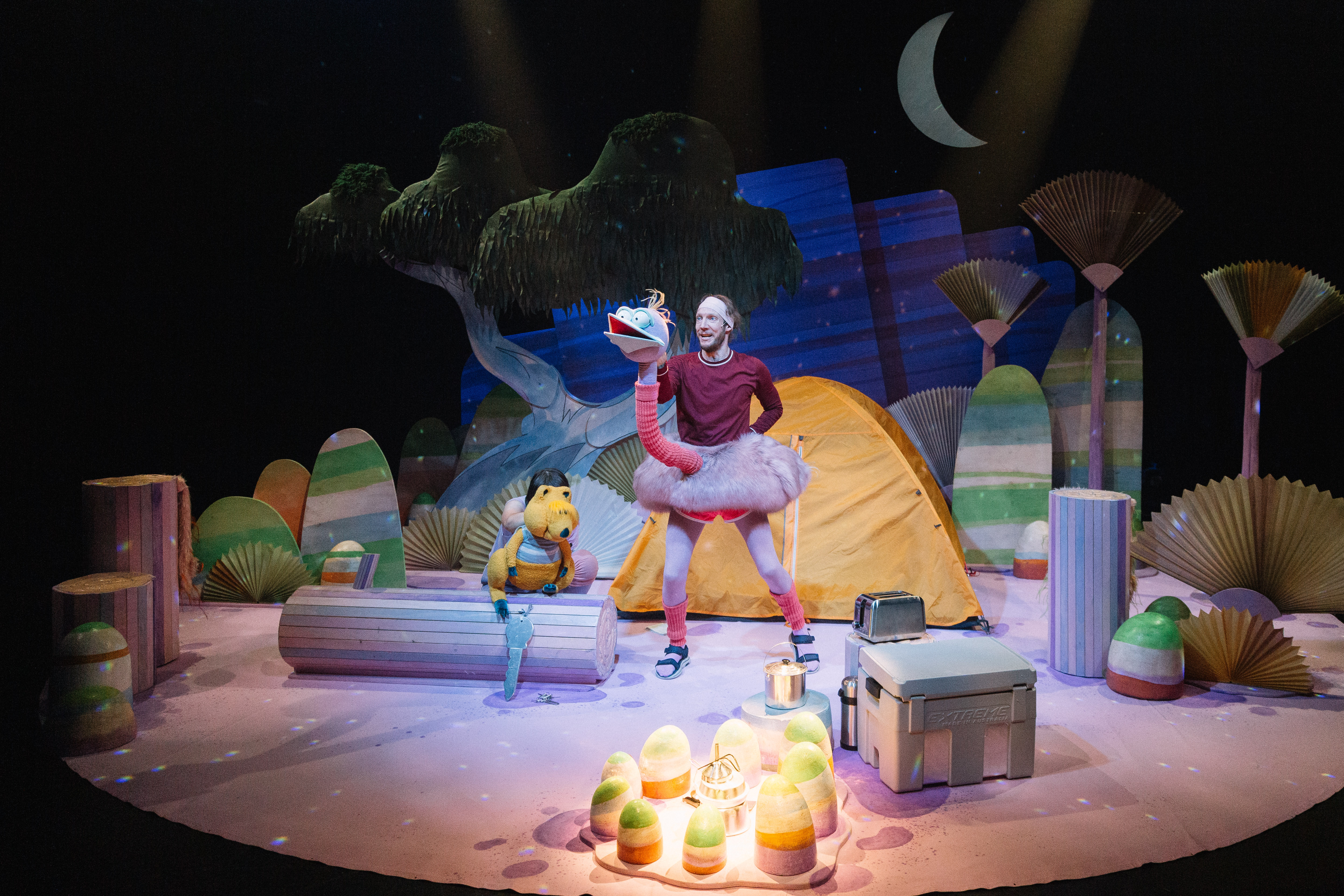 Meet the Cast and Creative Team
Ellen Steele
Director, Co-Writer
Ellen Steele is a theatre maker and performer based in Adelaide, South Australia. She is a founding member of isthisyours?, an all-female collective committed to creating new and unconventional performance. Since their inception in 2007, isthisyours? have created five original full scale works, toured nationally and won multiple awards. Their latest production was a world-first reworking of David Williamson's The Club (An All-Female, 3 Actor Version) as part of State Theatre Company SA's 2019 season.
Ellen has toured extensively throughout Australia, Asia and North America with companies including Windmill, State Theatre Company SA, Vitalstatistix, Slingsby, Belvoir, The Border Project, Aphids and Patch. As an independent maker Ellen has developed work with TerryandTheCuz, Spilt Second and Zoe Meagher for Next Wave Festival, Misery Children and Sanctum Theatre.
Ellen is a current recipient of an Arts SA Fellowship undergoing research and development in Beijing and Adelaide for a new cross-cultural work, The Friendly Games.
Jude Henshall
Director, Co-Writer
Jude graduated with Honours from Flinders University with a Bachelor of Creative Arts in 2006. Since then, she has worked extensively for flagship, independent and experimental theatre companies across Australia and internationally.
Companies include Bell Shakespeare, Ontrorend Goed, State Theatre Company of SA, Windmill Theatre Co and Patch Theatre. Jude is an associate member of The Border Project and a founding member of isthisyours? Film and television credits include Sunshine and Oranges, The Swimming Lesson, Yuri Shima, Wire Through the Heart and Rainshadow.
Jonathon Oxlade
Designer
Jonathon has designed set and costumes for Queensland Theatre, LaBoite Theatre, isthisyours?, Aphids, Arena Theatre Company, Polyglot, The Real TV Project, Polytoxic, Men of Steel, Lemony S Puppet Theatre, Terrapin Puppet Theatre, Vitalstatistix and Barking Gecko.
He has also worked with Bell Shakespeare, The Border Project, State Theatre of South Australia, Dead Puppet Society, The Last Great Hunt, Sydney Theatre Company, The Escapists, Melbourne Theatre Company, Sandpit, Belvoir St Theatre and Windmill Theatre Co, where he is resident designer. Jonathon has received numerous awards. Most recently in 2016, Jonathon was awarded the Sidney Myer Creative Fellowship and received APDG awards for both Best Production Design and Best Costume Design for Girl Asleep, and received an AACTA award for best Costume for Girl Asleep.
In 2017, he received the Sydney Theatre Award for Best Costume Design for Mr Burns.
Ross McHenry
Composer
Ross McHenry is a multi-award winning composer, bass player and from Adelaide, South Australia. His original compositions encompass a broad range of influences including jazz, contemporary electronic and chamber music. Ross' work reflects the unique and changing cultural landscape of Australian creative music and aims to explore the idea of modern Australian cultural identity within the context of an increasingly interconnected global musical landscape. Ross has performed extensively around Australia and the world at leading arts festivals and venues including Glastonbury, The Sydney Festival, The Adelaide Festival, WOMADelaide, the Falls Festival, Wellington International Jazz Festival and the Melbourne International Jazz Festival.
Chris Petridis
Lighting
Chris completed his Technical Production course at the Adelaide Centre of the Arts. Since graduating, he has been working extensively and continuing to develop his experience across theatre, dance, and other live events both in Australia and overseas.
Chris has worked on State Theatre Company South Australia's Brothers Wreck, In The Club, Terrestrial, Mr Burns, Red Cross Letters, Eh Joefor the Beckett Tryptych, Gorgon, Masquerade,The Kreutzer Sonata, Maggie Stone and Little Bird, Slingsby Theatre Company's Songs for Those Who've Come Across the Seas, Emil and the Detectives, The Mouse, The Bird and the Sausage, Theatre Republic's Lines, Is This Yours' Angelique, Brink Productions' Long Tan, Tiny Bricks' Deluge plus many more. Chris also worked on If There was a Colour Darker than Black, I'd Wear It, a multimedia performance project for Country Arts SA. Chris has been the lighting designer for Windmill Theatre Co's Beep, Grug and the Rainbow, Big Bad Wolf and The Story Thieves.
Chiara Gabrielli
Performer
Chiara (she/her) is a queer artist working on Wurundjeri and Kaurna land.
She works as a performer, writer, and poet. Chiara is currently a co-producer of Melbourne's Slamalamadingdong and producing her own online series #thatswhatshesaidsunday. As an actor she was worked with State Theatre Company South Australia, Freerange Theatrix, Foul play and Act Now. She has been selected as the Adelaide City Library Poet in Residence and has performed at the Australian National Poetry Slam. She has recently been published in the anthology Spitting Teeth.
She performs in drag as Bruno Salsicce.
Lachlan Micklethwait
Performer
Lachy is an Adelaide based indigenous actor, musician and Ukulele player. A graduate of Flinders University Drama Centre, he has worked with Splash Theatre, Act Now and Windmill Theatre Company. He has performed in the ABC children's television program Prank Patrol and in the international soap opera This is Love.
He is passionate about creating theatre for young people.
Nathan O'Keefe
Performer
Nathan has worked extensively in theatre, both nationally and internationally. He has toured Asia, USA, and all across Australia, working for companies including Sydney Theatre Company, Melbourne Theatre Company, Windmill Theatre, State Theatre Company of South Australia, Griffin Theatre, Malthouse, Bell Shakespeare, Brink, Slingsby and Patch Theatre Company.
Nathan was a member of the State Theatre Company Actors Ensemble for 2017 and 2018.
Theatre credits include the title role in Macbeth, Sense & Sensibility, In The Club, A Doll's House (STCSA Ensemble), Tartuffe (STCSA/Brink), Things I Know To Be True, The Importance of Being Earnest, Hedda Gabler (STCSA), Masquerade (STCSA/Griffin), Betrayal (STCSA/MTC) and the title role of Pinocchio (Windmill/STCSA/Malthouse/STC/NY for the US Premiere Season at The New Victory Theatre on Broadway)
Nathan is an Adelaide Theatre Guide and Adelaide Critics Circle Award recipient.
Credits
Co-Creator, Writer, Director Ellen Steele
Co-Creator, Writer, Director Jude Henshall
Designer Jonathon Oxlade
Composer Ross McHenry
Lighting Designer Chris Petridis
Cast Chiara Gabrielli
Cast Lachlan Micklethwait
Cast Nathan O'Keefe
Access and Inclusion
The session of Hiccup! at 12pm on Saturday 10 April will be audio described for blind or vision impaired patrons and Auslan interpreted for deaf or hard of hearing patrons.