Baba Yaga's Pop-Up Jungle
Windmill has teamed up with visual artist Fleur Elise Noble to create Baba Yaga's Pop-Up Jungle. Inspired by the show, The Jungle is created with painted cardboard, captivating lighting and projection, and explores the idea of following your dreams. It features a variety of jungle animals along with a larger than life cut out of Baba Yaga herself – who even talks!
All children attending the show will be greeted by our Jungle Guides and taken on a journey through the wilderness. At the end, they will have the chance to add their own piece to the installation.
The idea came from talks with Noble, the Windmill team and students from South Downs Primary School and Virginia Primary School.
"The concept initially evolved through creative conversations with the Windmill crew," Noble said.
"We wanted to create a space that touched on the themes of Baba Yaga, while also giving the opportunity for schools students to contribute too, and inspire the direction of the work."
Noble says having school aged children contribute to the idea added a whole new layer of creativity to it.
"[Working with the students made] it exciting and unpredictable. I enjoy responding to other peoples' creativity and ideas, and I believe young people are some of the most creative and intelligent people in the world."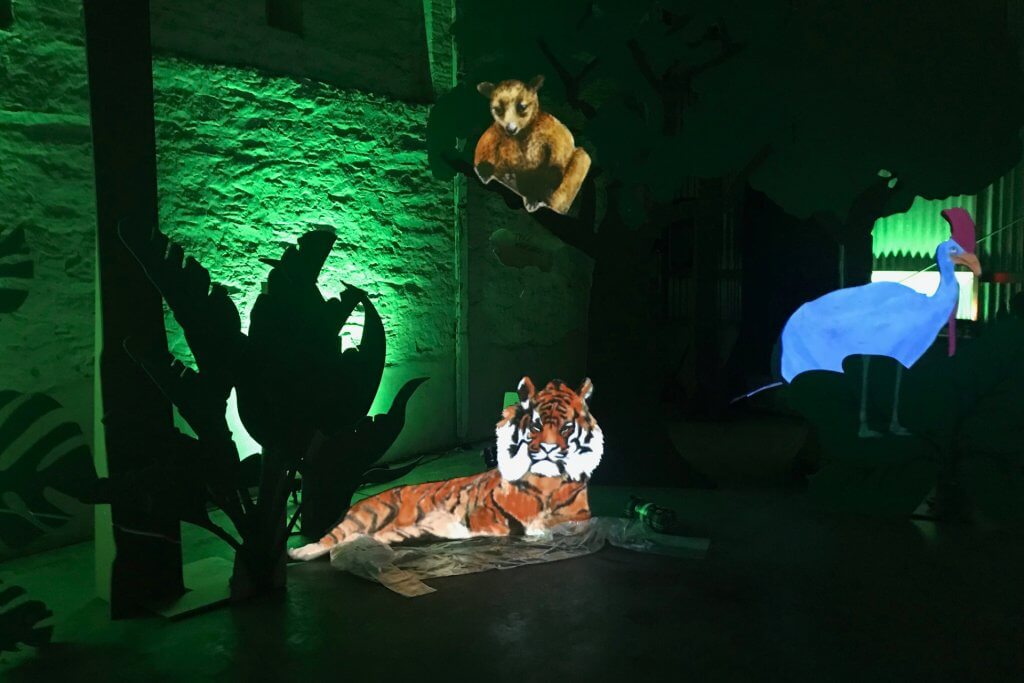 The aim of the installation is to have children immerse themselves in an interactive experience and take something a bit extra away from the show. For that, she says there was no other option than a Pop-Up Jungle theme.
"I love Pop-Up books and love drawing animals. I believe [The Jungle] will help get people thinking, and create a bit of excitement before they enter the performance."
Noble has spent her career working in a variety of areas, but says she always finds herself drawn back to the world of theatre.
"I have always loved making things," she said.
"I started my practice mostly as a drawer, painter and sculptor, but over time these skills started to lend themselves to creating visual performances and installations that were full of life. I also love performing and working on projects with other creative people, which is how I found myself working a lot in the theatre."
The interactive dreamscape will be open for exploration before and after each performance of Baba Yaga at the Queen's Theatre.
More information | Book your tickets
---
By Chloe Svaikauskas