About
Vaselina lives the quiet life, working as a receptionist in a very tall apartment block. But all that changes when she is forced to confront a terrifying resident who plays her music far too loudly and eats jelly babies with her mouth open.
Who is this mysterious neighbour? Will she ever turn the music down? And what exactly is she planning for dinner?
Baba Yaga is a brand new take on an old Eastern European folktale co-created by director Rosemary Myers and two unique and celebrated artists from opposite ends of the globe; Shona Reppe (Scotland; The Curious Scrapbook of Josephine Bean) and Christine Johnston (Australia; The Kransky Sisters).
Meet the Cast and Creative Team
Christine Johnston
Co-Creator, Performer
Christine Johnston is an Australian performing artist/writer/singer who became known on the Brisbane arts and live-music scenes from the late 1980s for her dramatic visual performances combining music, voice and her signature style of humour.
She continues to create a diversity of performance and musical works for events, festivals, art galleries, theatre, comedy, short film, and cabaret, touring Australia, UK, Europe, Scandinavia, Asia, USA and Canada. From 1994, Brisbane's Women in Voice cabaret series became a spring-board for some of Christine's iconic vocal performance concepts and characters including her touring co-creation Fluff: A Story of Lost Toys – and her surreal bird-calling character Madame Lark. In 2000, Christine and friend Annie Lee birthed the multi-award winning and internationally beloved comedic trio The Kransky Sisters, all continuing to tour. Christine is thoroughly enjoying Baba Yaga.
Rosemary Myers
Co-Creator, Director
Under Rose's leadership as Artistic Director, Windmill creates and presents work inspired by the vibrancy, sophistication and inventiveness of young people and the exhilarating challenges they pose to creating theatre of relevance in this modern time.
Rose is a multi-Helpmann Award nominated director, her productions regularly visit leading stages and festivals around Australia and the world, including the Sydney Opera House, Hong Kong's Arts and Leisure Centre and New York's New Victory Theatre. Her directing credits for Windmill include Rumpelstiltskin, Pinocchio, The Wizard of Oz, Fugitive, School Dance, Big Bad Wolf and Girl Asleep.
Prior to Windmill, Rosemary was the Artistic Director of Arena Theatre Company and Artistic Director of Queensland Performing Arts Centre's Out of the Box Festival in 2010. In 2015, she directed her first feature film Girl Asleep with Windmill Theatre Co, and in 2017 she was awarded the prestigious Australia Council Theatre Award.
Shona Reppe
Co-Creator
Shona Reppe is an award winning artist with an excellent track record of producing high quality, challenging theatre with high production values. Her credits include Cinderella, Potato Needs a Bath, The Curious Scrapbook of Josephine Bean and theatre installation HUFF.
A multi-award winning artist, her work regularly appears in leading venues and festivals around the world, including Barbican and Southbank in London, Sydney Opera House, the New Victory in New York's Broadway and the Perth and Adelaide International Arts Festivals. Her recent work includes Black Beauty, which Shona developed with Andy Manley and Andy Cannon. The piece was performed to sell out audiences as part of Edinburgh's Traverse Christmas programme.
Peter Nelson
Sound Designer, Composer
Peter Nelson is an electronic music producer/composer/sound designer/musician and a performing artist. He created the musical score for Christine Johnston, performing in Decent Spinster (QPAC).
They collaborated on Christine's first children's production FLUFF which has continued to tour nationally and internationally to high acclaim, and RRamp – the Collector, the Archivist & the Electrocrat.
Peter was the composer and sound designer for Kite Arts Education, co developed Digital Play and composed the score for Holi Throw, featuring at the Out Of The Box Festival at QPAC and was the sound designer for the Bubble Effect and We All Dance (QPAC). He runs an assisted music program for the Queensland Cerebral Palsy League.
Chris Edser
Animator
Chris Edser currently lives and draws in Adelaide, Australia. He has worked in a diverse range of areas – from theatre to sports, classical music to novelty rock bands, wine to beer – so you'll probably find something to talk to him about.
Chris animates characters, carves things out of wood, was once a member of the video department at Fabrica Creative Research Centre in Italy, and previously designed t-shirts for Screamdance. Chris has completed a Bachelor of Visual Communications (Illustration) at UniSA where he has since taught an animation course and occasional illustration classes. His previous theatre work includes State Theatre Company South Australia and Windmill Theatre Co's Rumpelstiltskin and Windmill Theatre Co's Scotland tour of Baba Yaga.
Julianne O'Brien
Dramaturg
Julianne is a playwright with numerous stage and screen credits including Blue Heelers (Southern Star) and Backberner (ABC-TV Sydney). She consults as a dramaturg for theatre companies throughout Australia and lectures in story design at Victoria University.
Julianne also teaches comedy writing for Swinburne University and writes features for The Age. Julianne was dramaturg on the Arena Theatre multimedia trilogy Autopsy, Mass and Panacea, which won the 1999 ASSITEJ President's Award for Best in the World, presented in Norway. Both Autopsy and her highly acclaimed first play, The Women There, have toured Canada as invitees of major theatre festivals. Julianne wrote Arena Theatre's Eat Your Young that toured to Taiwan and Australian capital cities. For Windmill Theatre Co, she has written Pinocchio and Rumpelstiltskin.
Chris Petridis
Technical Designer
Chris completed his Technical Production course at the Adelaide Centre of the Arts. Since graduating, he has been working extensively and continuing to develop his experience across theatre, dance, and other live events both in Australia and overseas.
Chris has worked on State Theatre Company South Australia's Brothers Wreck, In The Club, Terrestrial, Mr Burns, Red Cross Letters, Eh Joefor the Beckett Tryptych, Gorgon, Masquerade,The Kreutzer Sonata, Maggie Stone and Little Bird, Slingsby Theatre Company's Songs for Those Who've Come Across the Seas, Emil and the Detectives, The Mouse, The Bird and the Sausage, Theatre Republic's Lines, Is This Yours' Angelique, Brink Productions' Long Tan, Tiny Bricks' Deluge plus many more. Chris also worked on If There was a Colour Darker than Black, I'd Wear It, a multimedia performance project for Country Arts SA. Chris has been the lighting designer for Windmill Theatre Co's Beep, Grug and the Rainbow, Big Bad Wolf and The Story Thieves.
Richard Vabre
Lighting Designer
Richard is a freelance lighting designer. He has lit productions for Melbourne Theatre Company, Sydney Theatre Company, Malthouse Theatre, Victorian Opera, Windmill Theatre Co, Arena Theatre Company, NICA, The Darwin Festival and Back to Back Theatre.
He has also designed the lighting for Stuck Pig's Squealing, Chambermade, Rawcus, Red Stitch, Polyglot, Melbourne Worker's Theatre, Aphids and many productions at La Mama Awards. Richard has won 5 Green Room Awards including the Association's John Truscott Prize for Excellence in Design (2004). He has also been nominated for 8 other Green Room Awards.
Carol Wellman Kelly
Movement Consultant
Carol was made in Australia and studied dance at the Victorian College of the Arts. She has extensive experience in performing, teaching and choreographing both nationally and internationally. From 1992 – 1999, she worked as a freelancer in London.
She was the assistant director for Garry Stewart and ADT (2000-2008), rehearsal director for Tasdance, Artistic advisor and Project manager Restless dance Theatre, Movement lecturer Flinders University Drama department, member Board of Directors, Australia Council, Ausdance and SA and Audio Describer for theatre and dance. Carol's work with Windmill Theatre Co includes The Wizard of Oz, Girl Who Cried Wolf, Pinocchio, Big Bad Wolf  and Rumpelstiltskin.
Ailsa Paterson
Design Realiser
Ailsa completed the Bachelor of Dramatic Art in Design (NIDA) in 2003. Set and costume design credits for State Theatre Company include Switzerland, The 39 Steps, Romeo and Juliet (with Adelaide Symphony Orchestra), Mendelssohn's Dream (with Adelaide Symphony Orchestra), Betrayal (Associate Set Design and Costume Design), Beckett Triptych (Footfalls, Eh Joe, Krapp's Last Tape), The Importance of Being Earnest, Hedda Gabler (Associate Set Design and Costume Design), War Mother, and The Ham Funeral. Costume design credits include A Doll's House, Things I Know To Be True, Little Bird, The Seagull and Three Sisters.
Other theatre design credits include Yo Diddle Diddle (Patch), Emil and the Detectives (Costume Design, Slingsby), Vigil (Adelaide Cabaret Festival), Debut 5 (Restless), Cloudstreet! (Costume Design, State Opera of SA), Naturally (Restless), The Streets (OzAsia Festival), Cranky Bear (Patch), Mouse, Bird and Sausage (Costume Design, Slingsby), Other Desert Cities, and Seminar and Skylight (Ensemble). Ailsa worked on The Straits (ABC), LAID (ABC), Underbelly — A Tale of Two Cities, Underbelly — The Golden Mile, Blue Water High, The Boy from Oz Arena Spectacular, Priscilla, Queen of the Desert The Musical and High School Musical. 
Selene Cochrane
Costume Designer/Maker
Selene Cochrane has been a costumier for over 25 years. Starting out working in the fashion industry, she eventually moved into theatre and performance art. Her designs have featured in her work for numerous productions for performer Christine Johnston, with whom she continues to work. Their most recent collaboration being for her role as "The Old Lady" in Opera Queensland's production of Candide 2015.
As Wardrobe Supervisor and Resident Designer for Queensland Ballet from 1998 to 2003, Selene designed and made costumes for many productions including The Little Mermaid, Don Quixote and Sleeping Beauty, some of which toured throughout Australia and Internationally. Whilst working with the dancers, Selene developed an extensive knowledge and love of making costumes that can "move" with the body. She has also created costumes for many dancers, acrobats and companies including Expressions Dance Company and Circa Contemporary Circus.
Including her freelance work as costume designer and maker, Selene is also currently working as Wardrobe Coordinator at Circa.
Elizabeth Hay
Performer
Elizabeth is a South Australian based performer. She completed her training at the Flinders Drama Centre.
She has worked on Gods of Strangers, Jesikah, Volpone, Red Cross Letters (State Theatre Company South Australia), Emil and the Detectives (Slingsby Theatre Company), Yo Diddle Diddle (Patch Theatre) and Grug and the Rainbow (Windmill Theatre Co). Elizabeth was a deviser and performer in Stories in the Dark, which won the InSpace Development Award at the 2017 Adelaide Fringe. She has been involved with many local independent theatre companies, including ActNow Theatre as a performer and board member. Elizabeth joined the main cast of Danger 5 for the series return on SBS, and has appeared in other locally made television productions and commercials.
She has been a proud member of MEAA since graduating, and was recently made president of the South Australian Branch of Equity.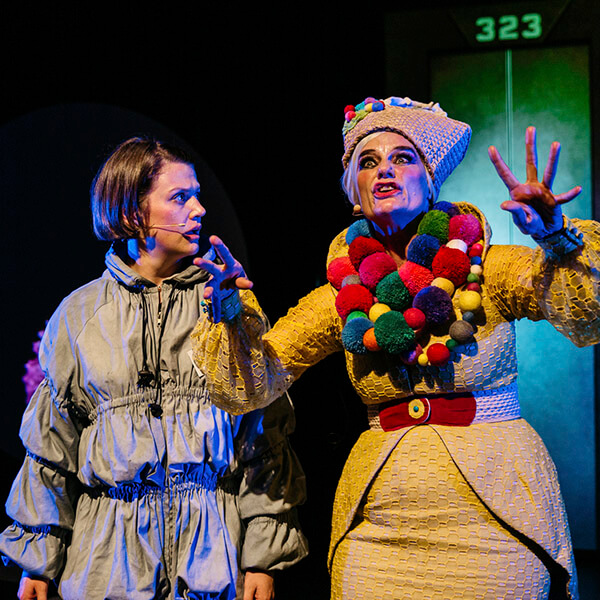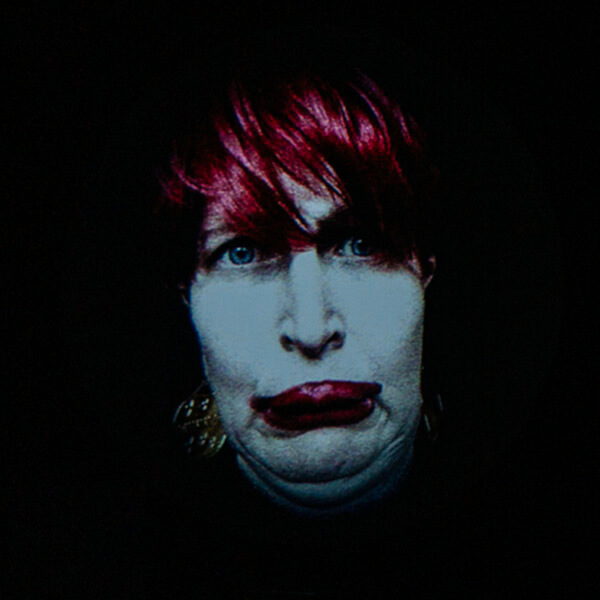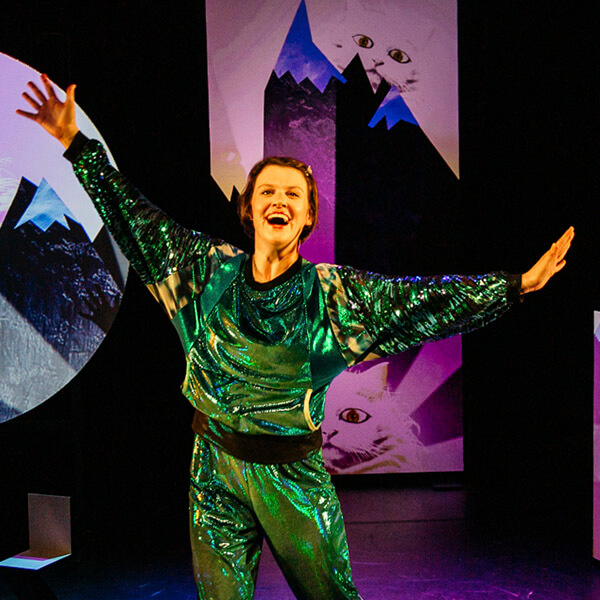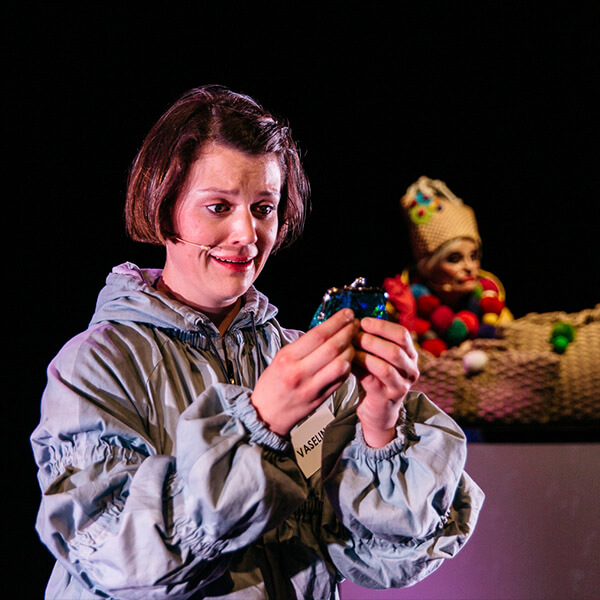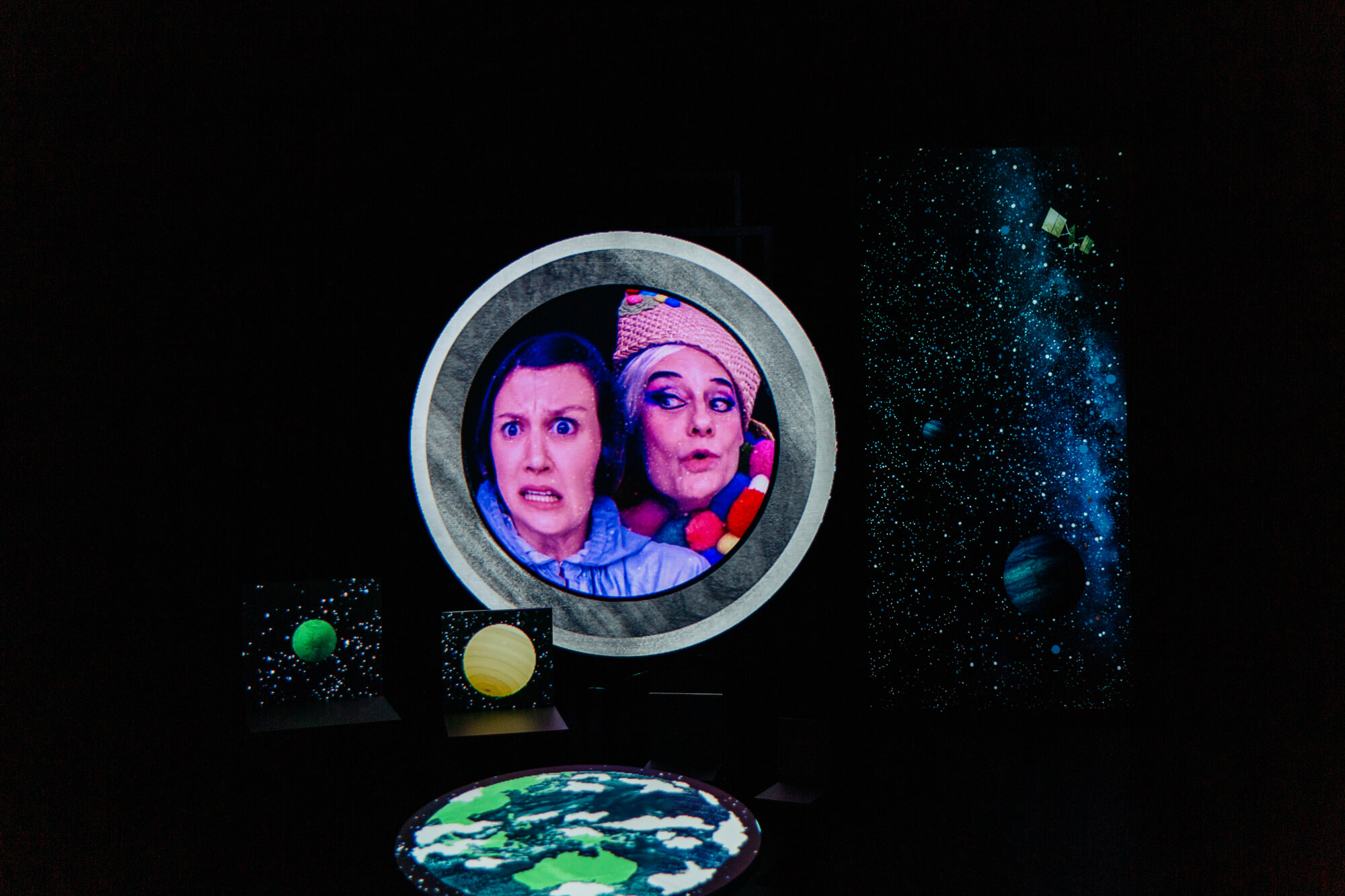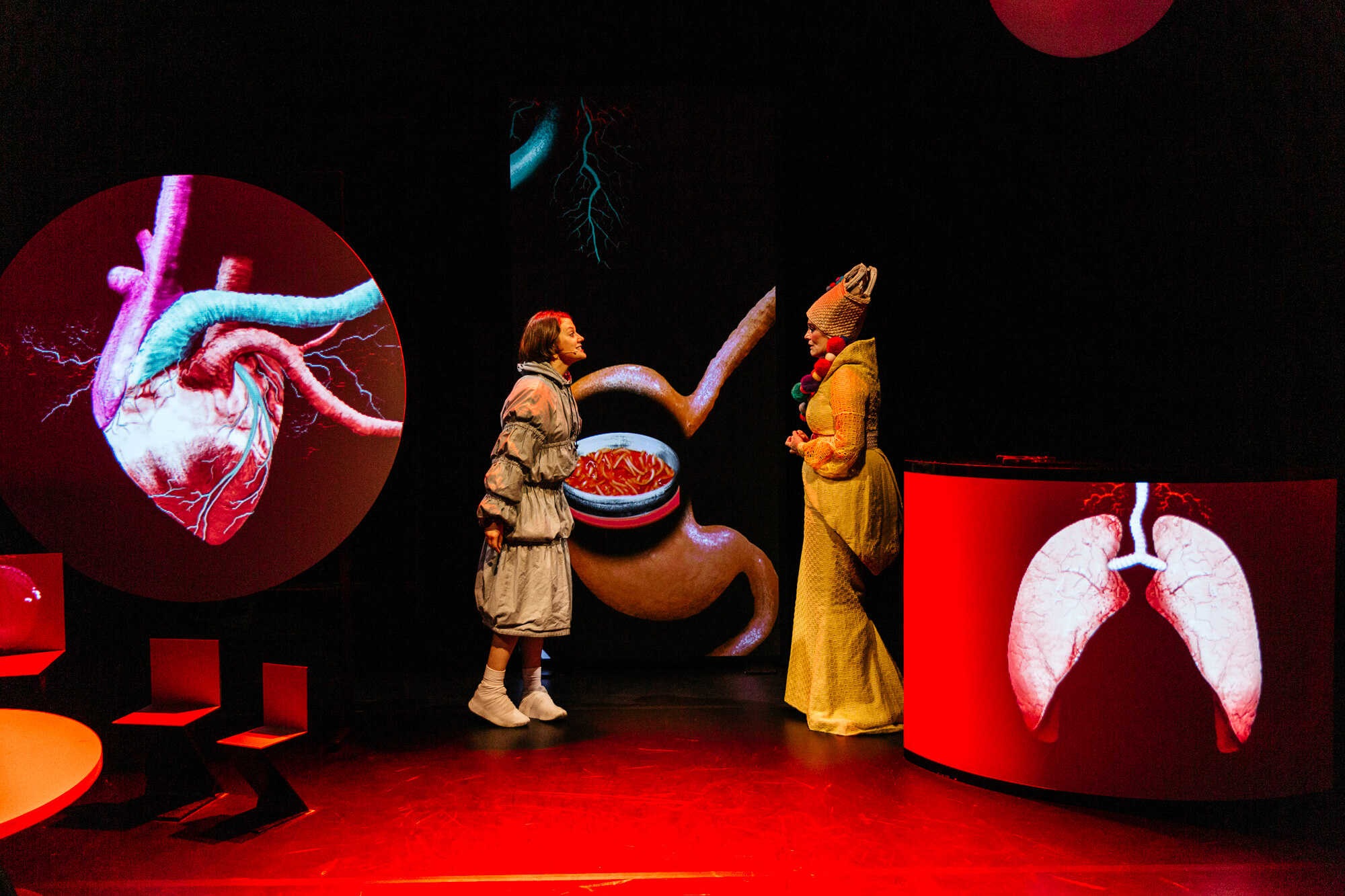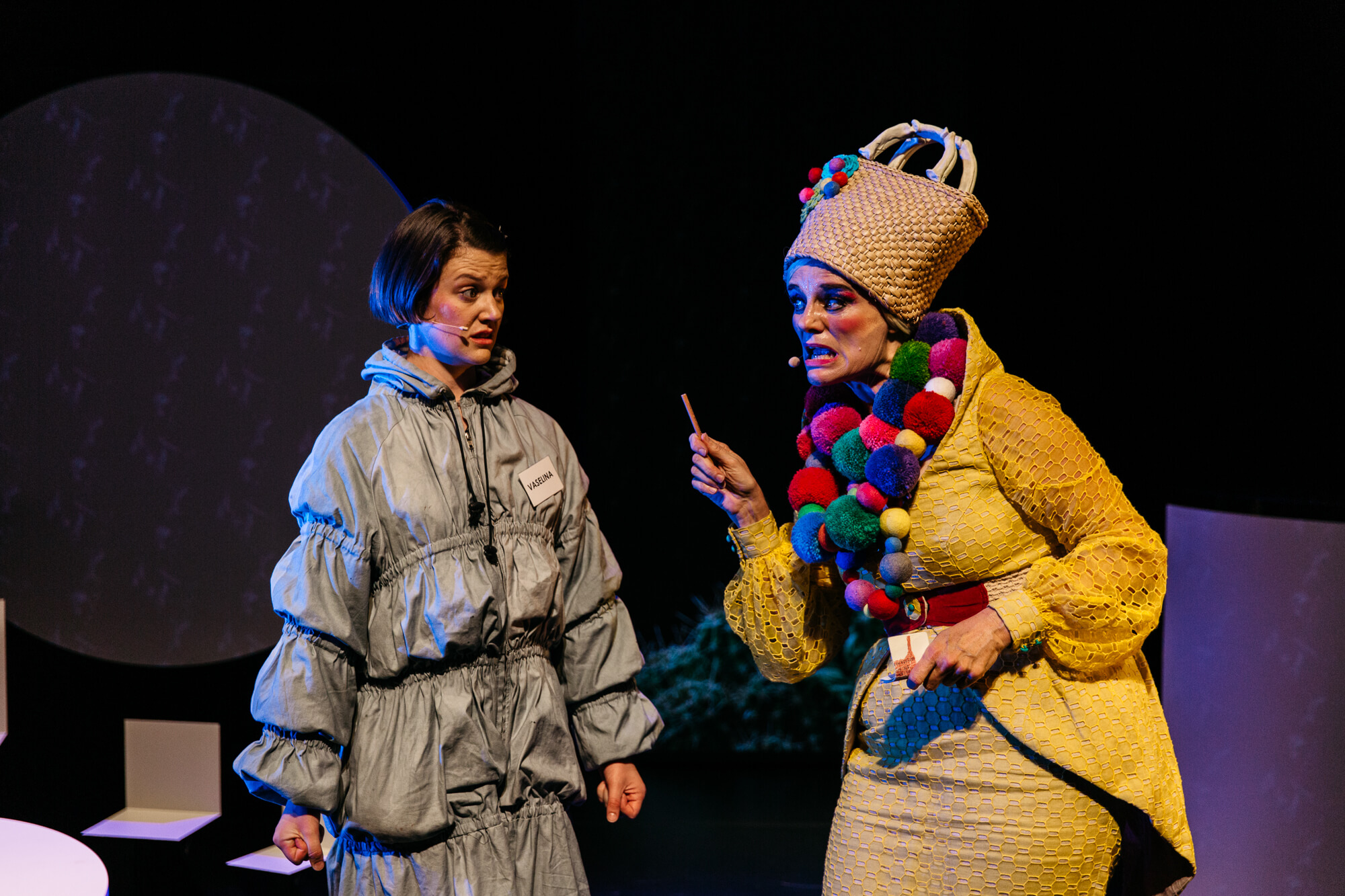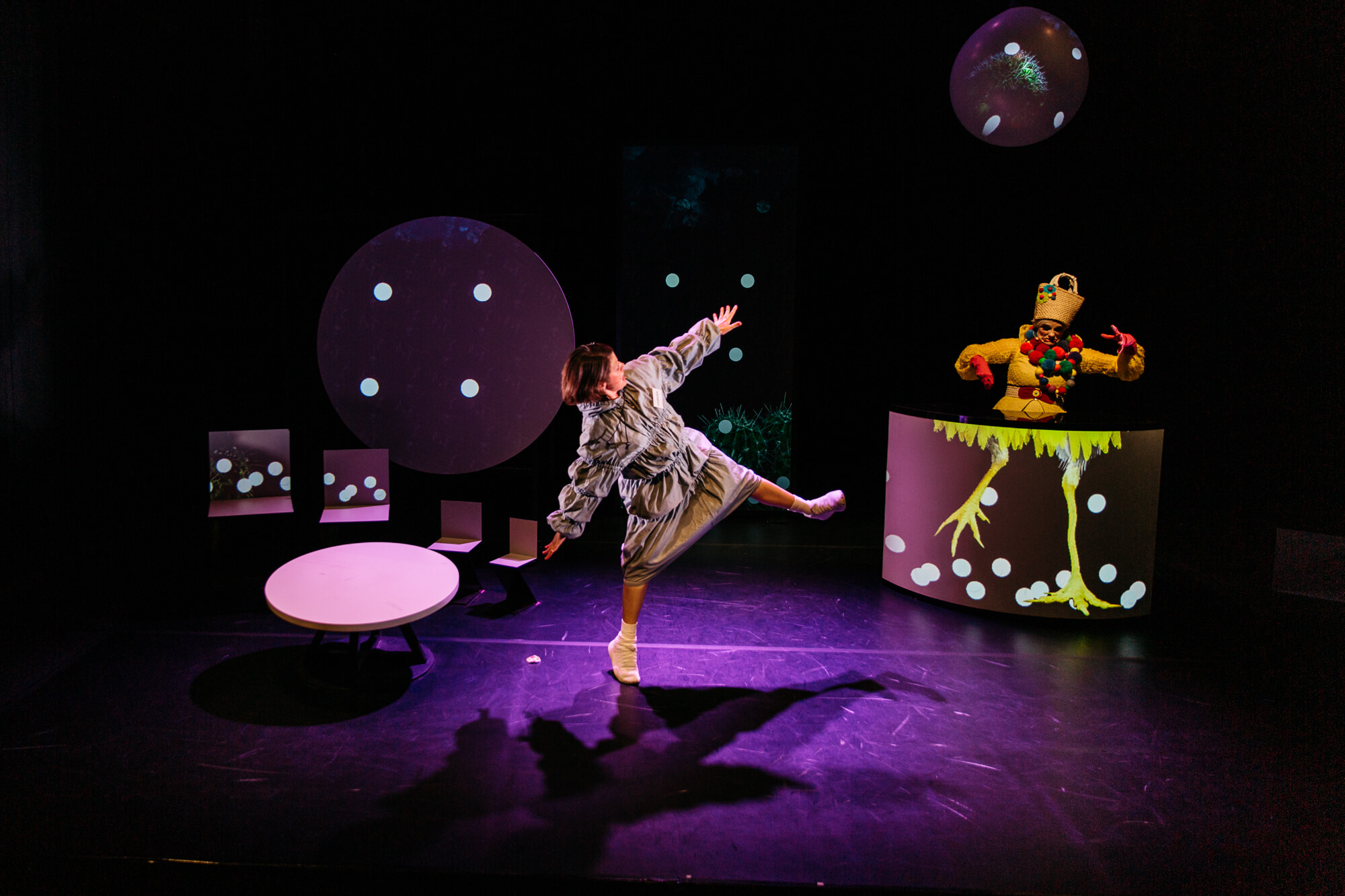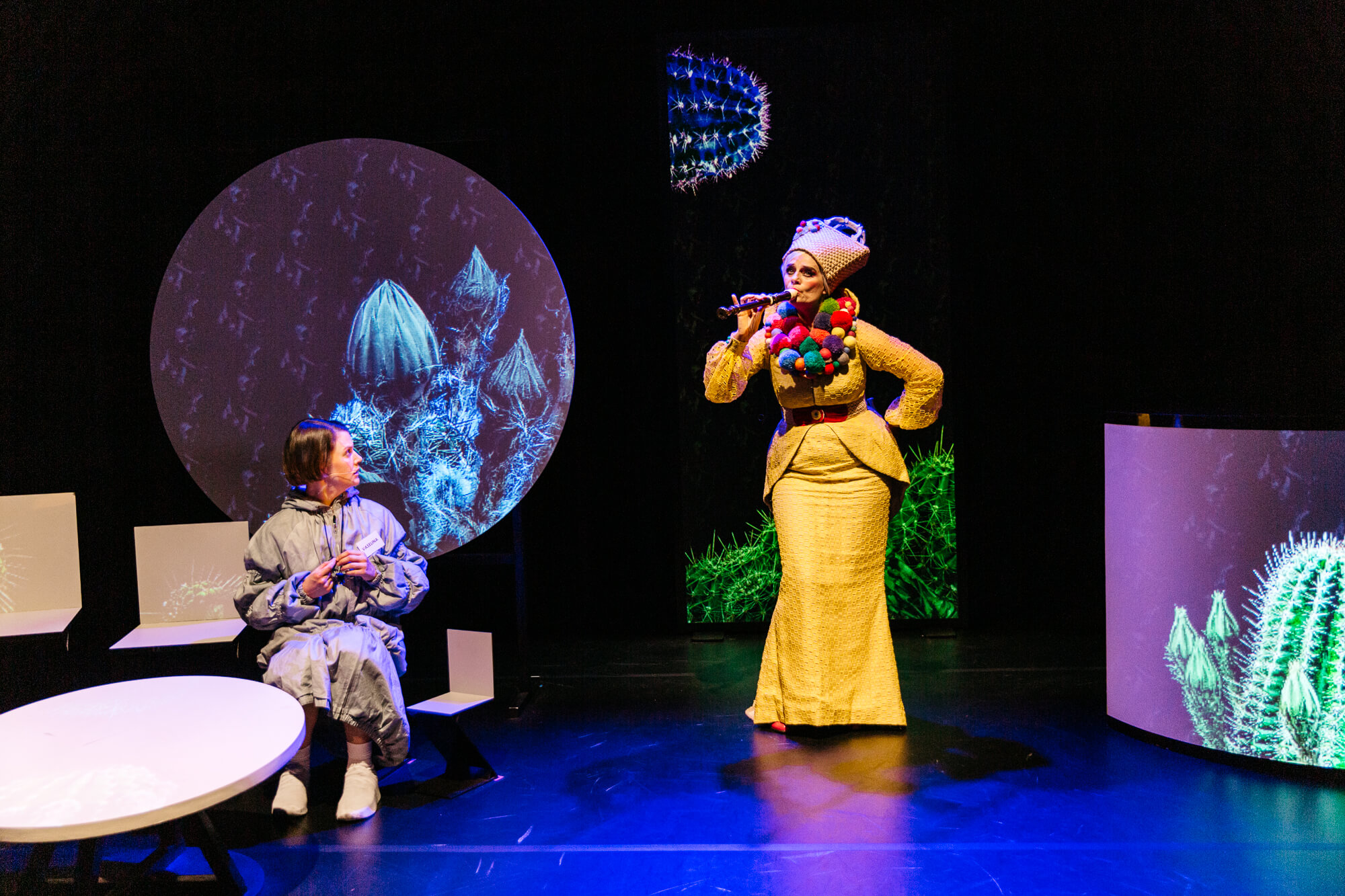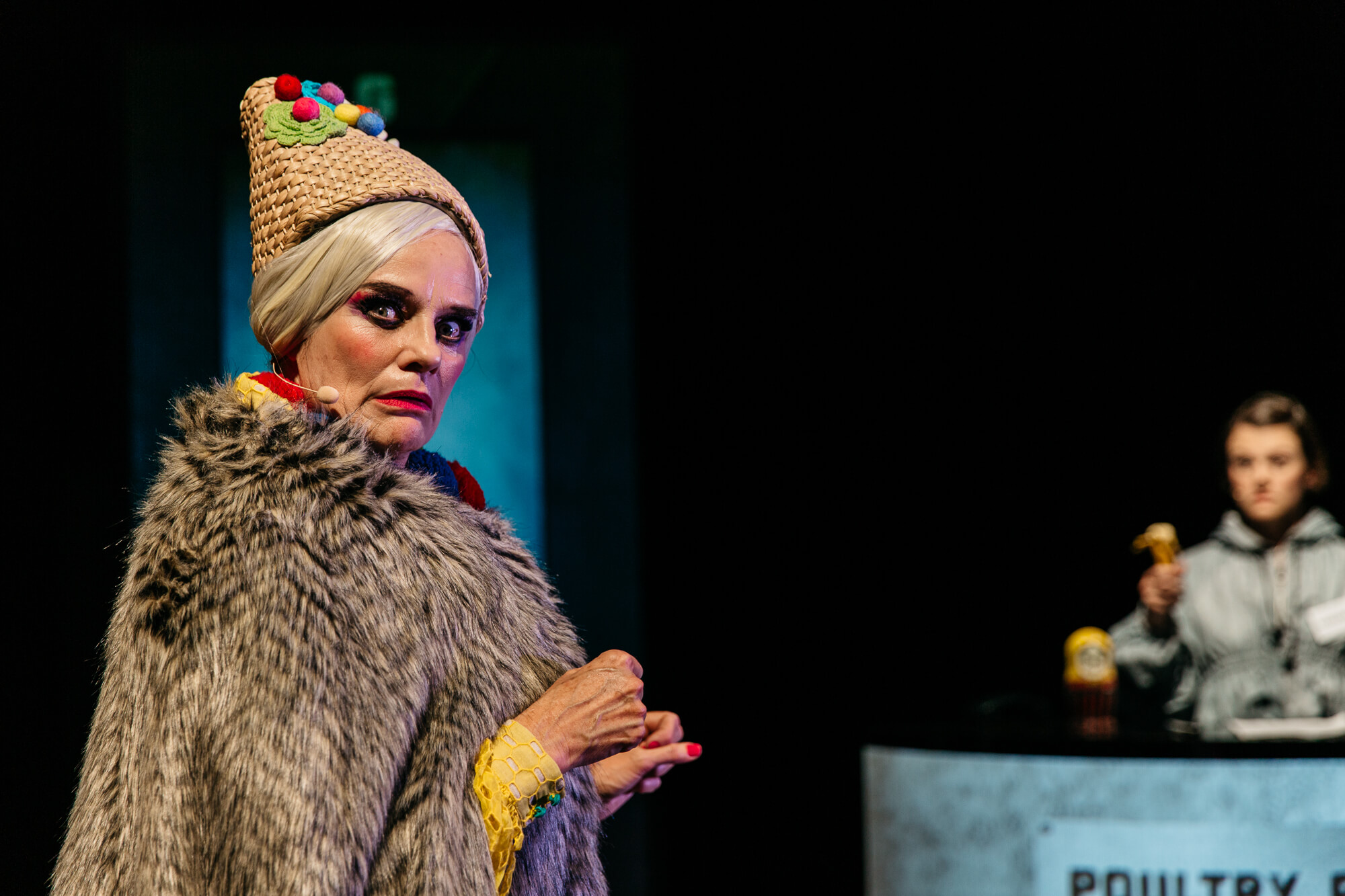 Credits
Baba Yaga Christine Johnston
Co-Creator, Director Rosemary Myers
Co-Creator Shona Reppe
Sound Designer, Composer Peter Nelson
Animator Chris Edser
Dramaturg Julianne O'Brien
Technical Designer Chris Petridis
Lighting Designer Richard Vabre
Movement Consultant Carol Wellman Kelly
Design Realiser Ailsa Paterson
Costume Designer/Maker Selene Cochrane
Vaselina Elizabeth Hay