Life on the road: Elizabeth Hay from Baba Yaga
On the verge of a huge 2019 tour, we sat down with Elizabeth Hay from Baba Yaga to chat all things Vaselina, China and life on tour.
Created by three theatre makers from different ends of the globe, it's no wonder that Baba Yagais preparing for a new life on the road, with a busy six months of touring ahead.
China is the next stop for Baba Yaga's rocket ship, marking the fifth tour that Windmill is taking to the country, as part of an ongoing relationship with Arts Space for Kids.
Elizabeth Hay, who plays Vaselina in the show, previously worked on Windmill's regional Australian tour of Grug and the Rainbow and has travelled to China before with Slingsby's Emil and the Detectives.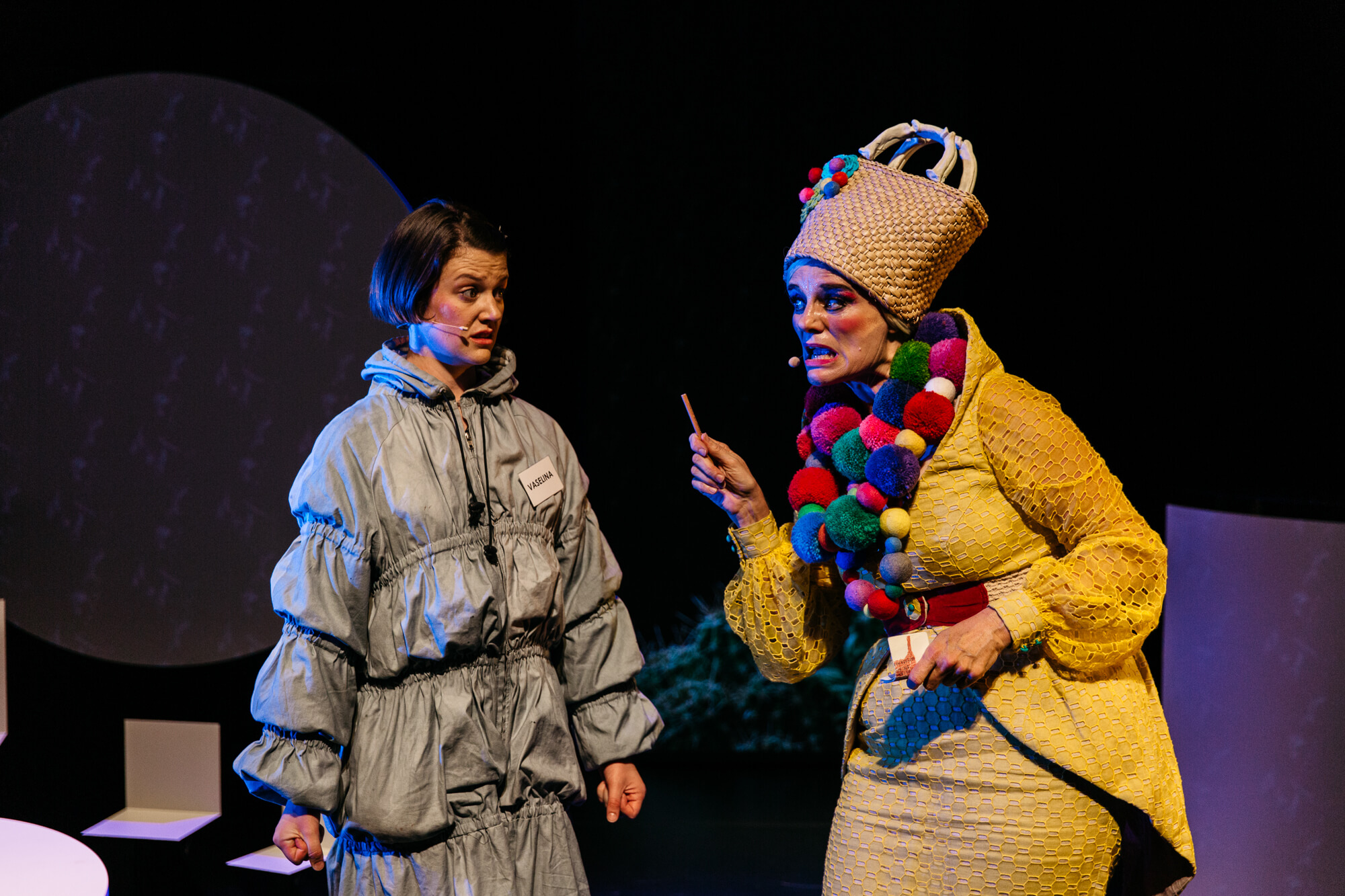 Though China is very different from regional Australia, Hay says ultimately touring experiences are very alike.
"I find that when the lights go down, audiences are actually very similar," Hay said.
"Sometimes in regional Australia, audiences have limited access to live theatre, so there can be a bit of extra buzz and excitement around a show coming to town."
"It's just as important to share something with Beijing as it is with Bordertown."
Elizabeth Hay
Being on tour can be a long and arduous task if you're not ready to spend an extended amount of time on the road.
For Hay, preparing for that and planning ahead is key to getting through the work and enjoying yourself while you're there.
"You have to create new routines that you're comfortable with, like the way you get to the theatre, what you eat, and making sure you get enough sleep.
"Those are the things that keep me feeling like me when I'm away from home. And finding good coffee, which I know I will have no trouble with in China!"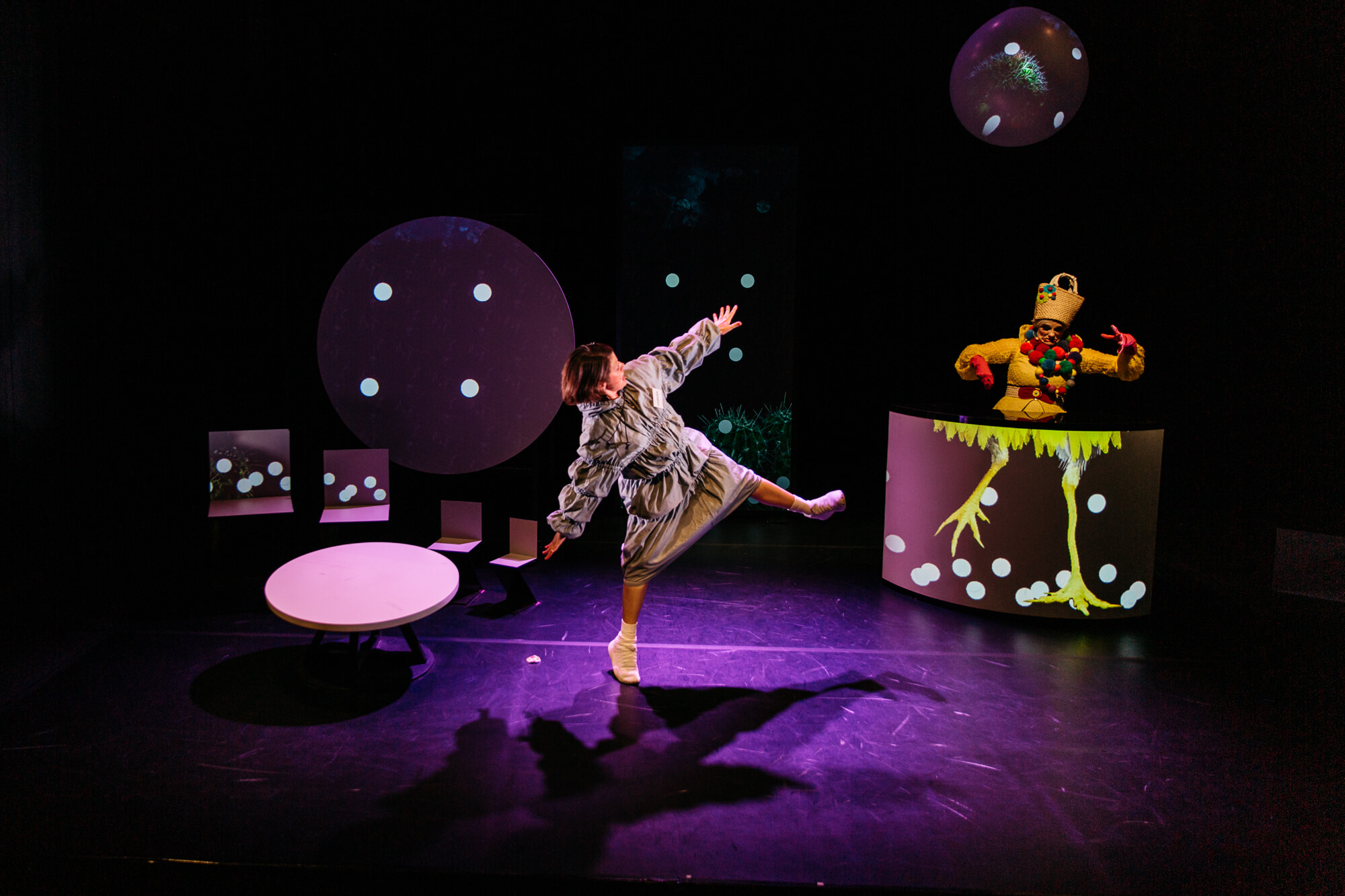 Although it's a thrill to be able to take shows like Baba Yaga to incredible destinations like China, Hay says it's telling stories to children anywhere that brings her joy.
"I have always felt it is valuable to share work with other people and places, overseas and at home."
"It's just as important to share something with Beijing as it is with Bordertown."
This isn't the first time Baba Yaga will have been performed overseas, with the world premiere season at the Edinburgh International Children's Festival.
Co-creator Shona Reppe was originally in the role of Vaselina, but Hay has since taken over for our 2019 seasons and tours.
She says this has been a combination of staying true to what Reppe had already created while also making her own mark on the character.
"Naturally, with a different body and mind, the role becomes your own once you fully inhabit it," Hay said.
"By the time we opened in Adelaide, I was confident I had put my own spin on some parts of the character, whilst trying to honour the decisions that had been in the original season."
Looking to the future of Baba Yaga, there is a particular destination Hay would love to take the show.
"I think it would be something to take Baba Yagato somewhere in Russia, just to see how my Matryoshka doll accent holds up!"
After China, Baba Yagawill travel to the Assitej Artistic Gathering in Norway, followed by a tour of the UK and Ireland in October.
Help us take Windmill to the world over the next 12 months by donating to our end of financial year campaign. Donate now. 
---
By Chloe Svaikauskas