Creating Grug: An interview with Ted Prior
In times like ours that are saturated with content and information, creating something with longevity is a rarity. Icons are becoming fewer and far between. Ted Prior's Grug stands apart. For over forty years, children have been reading Grug, a decade of which has seen Windmill's production bring the character to life for children, young people across the globe.
We chat to Ted about his inspiration for Grug, the new book he's got coming out and why he thinks people all over the world have fallen in love with the top of a Burrawang Tree.
Seeing as we're coming up on such a landmark anniversary for our production of Grug, it feels right to go back to the beginning. What was your initial inspiration for character? How has your relationship to Grug changed since the show has been touring?
It was 1978 and we were living on a small rural property in northern New South Wales. My children were very young, and we were starting to read stories to them. I thought it would be fun to create our own bush character and write a story about it. Some large burrawang trees were nearby so I created an imaginary character born from the burrawang tree, Grug was born. The first Grug books were published in 1979.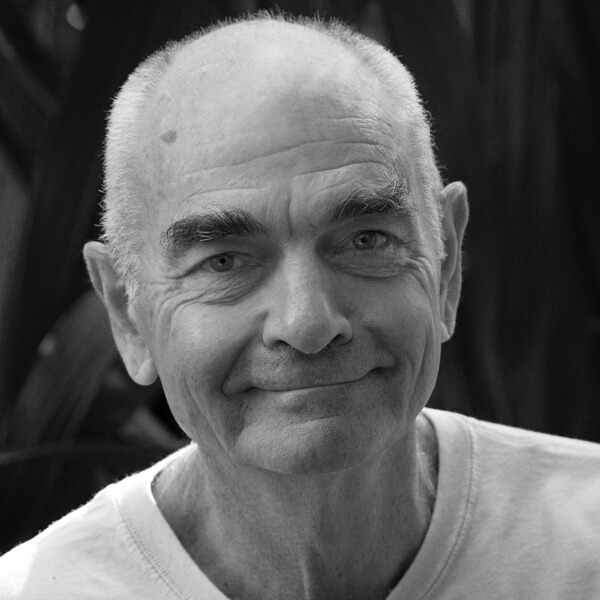 At the current count, Grug has been performed over 300 times to over 55,000 people globally. Your books have been read all over the world. Did you ever anticipate Grug (the books and the show) becoming such an institution? Why do you think people connect so strongly to the character?
Over the years I have been constantly surprised at how popular Grug has become. I think the great appeal is that he is a simple childlike character.
People have well and truly grown up with Grug. It feels like he's an integral part of our identity as both a company and a nation more broadly. Do you have a particular favourite memory with Grug? How has the character helped you grow up or develop?
When the Grug books were republished in 2009 after being out of print for some years I was asked to do a lot of book signings. I was truly taken aback at how many young adults came to get books signed because they had such fond memories of Grug in their own childhood.
The greatest influence of on my personal life is the ongoing desire to keep my own life as simple as possible.
You're revisiting the character in the new book Grug and the Bushfire. Why return to the character now?
For the last 16 years I have lived on a rural property at Killabakh, northern NSW. It is mostly native forest country. At the time of the recent devastating bushfires in NSW a large fire also swept through Killabakh. My house and studio were saved but most of my property was burnt. When I started cleaning up afterwards, I thought Grug would have survived a bushfire because he lives underground. So, from that, the idea for the next Grug book.
Grug plays in the Dunstan Playhouse from 6-18 October. Tickets are extremely limited and selling fast. Learn more here. 
---
By Anthony Nocera