About
Grug began his life as the top of a Burrawang tree that fell to the ground. Resembling a small, striped haystack with feet and a nose, Grug is fascinated by the world around him and solves everyday problems creatively and without fuss.
When dancing instructions are too difficult to understand, he invents his own dance and calls it 'The Grug'. When snails eat his cabbages, Grug plants more cabbages so there will be enough for both him and the snails.
Ted Prior's hugely popular character is brought to life in Windmill's magical stage production. Having performed to more than 50,000 children and families worldwide, Grug is perfect for our youngest theatre lovers.
Meet the Cast and Creative Team
Sam Haren
Director
Sam is a Creative Director of Sandpit, a company that create immersive, and interactive theatre and personal experiences. Sam was the Artistic Director of The Border Project from 2002-2012, directing or co-directing all of their work during that time.
He has co-directed Ghosts Toast and the Things Unsaid (Sandpit/ Google's Creative Lab), Eyes (Sandpit) and Skeleton with Larissa McGowan (Adelaide Festival 2013 & Dance Massive/Malthouse). Sam has worked with Australian Dance Theatre as a dramaturg and researcher. He was one of three international finalists for Rolex's Mentor and Protégé Initiative for a mentorship with Julie Taymor in 2006.
For Windmill Theatre Co, Sam has directed Plop!, Escape from Peligro Island, Grug and Grug and the Rainbow, as well as interactive experience My Room.
Jonathon Oxlade
Designer
Jonathon has designed set and costumes for Queensland Theatre, LaBoite Theatre, isthisyours?, Aphids, Arena Theatre Company, Polyglot, The Real TV Project, Polytoxic, Men of Steel, Lemony S Puppet Theatre, Terrapin Puppet Theatre, Vitalstatistix and Barking Gecko.
He has also worked with Bell Shakespeare, The Border Project, State Theatre of South Australia, Dead Puppet Society, The Last Great Hunt, Sydney Theatre Company, The Escapists, Melbourne Theatre Company, Sandpit, Belvoir St Theatre and Windmill Theatre Co, where he is resident designer. Jonathon has received numerous awards. Most recently in 2016, Jonathon was awarded the Sidney Myer Creative Fellowship and received APDG awards for both Best Production Design and Best Costume Design for Girl Asleep, and received an AACTA award for best Costume for Girl Asleep.
In 2017, he received the Sydney Theatre Award for Best Costume Design for Mr Burns.
DJ TR!P
Composer
DJ TR!P is a multi-award winning producer, composer and performer of electronic music. Over a career spanning 20 years he has built an impressive repertoire of live compositions for his club sets, a variety of high profile events and productions. These include contemporary theatre, dance and film productions, as well as for festival openings, launches and major cultural events.
He has played live at numerous national and international venues, festivals and events including The New Victory Theater (42nd St, New York), Pittsburgh International Children's Festival, The Tank (New York), State Theater (New Jersey), Super Deluxe (Tokyo), Game On (from the Barbican Art Gallery), MONA FOMA, Adelaide's New Years Eve's Fireworks Countdown, DARK MOFO, The Famous Spielgeltent, Ten Days On The Island, Sydney Opera House, WOMADelaide, Adelaide Festival, Big Day Out, ACMI, Federation Square (New Years Eve), Brisbane Powerhouse, Falls Festival and many more. DJ TR!P worked with Windmill Theatre Co previously as the composer for their shows Plop! and Grug.
Ellen Steele
Performer
Ellen Steele is a theatre maker and performer based in Adelaide, South Australia. She is a founding member of isthisyours?, an all-female collective committed to creating new and unconventional performance. Since their inception in 2007, isthisyours? have created five original full scale works, toured nationally and won multiple awards. Their latest production was a world-first reworking of David Williamson's The Club (An All-Female, 3 Actor Version) as part of State Theatre Company SA's 2019 season.
Ellen has toured extensively throughout Australia, Asia and North America with companies including Windmill, State Theatre Company SA, Vitalstatistix, Slingsby, Belvoir, The Border Project, Aphids and Patch. As an independent maker Ellen has developed work with TerryandTheCuz, Spilt Second and Zoe Meagher for Next Wave Festival, Misery Children and Sanctum Theatre.
Ellen is a current recipient of an Arts SA Fellowship undergoing research and development in Beijing and Adelaide for a new cross-cultural work, The Friendly Games.
Nathan O'Keefe
Performer
Nathan has worked extensively in theatre both nationally and internationally. He was a member of the State Theatre Company South Australia (STCSA) Actors Ensemble for 2017 and 2018.
Nathan most recently finished his debut performance in Queensland Theatre Company's production of Hydra. Other recent theatre credits include the title role in Macbeth, Sense & Sensibility, In The Club, A Doll's House (STCSA Ensemble), Tartuffe (STCSA/Brink), Things I Know To Be True, The Importance of Being Earnest, Hedda Gabler (STCSA), Masquerade (STCSA/Griffin), Betrayal (STCSA/MTC) and the title role of Pinocchio (Windmill Theatre Co/STCSA) in Adelaide, Melbourne, Sydney and at The New Victory Theater on Broadway, New York. He has also worked on Plop!, Grug, Grug & The Rainbow and Beep for Windmill. Nathan is an Adelaide Theatre Guide and Adelaide Critics Circle Award Recipient.
Lucas Stibbard
Performer
Lucas Stibbard makes theatre and performance work. His work with The Escapists, a multi-disciplinary collective he co-founded, has included co-writing, co-directing, producing and performing in the critically acclaimed, multi-award winning boy girl wall (for which he received a Helpmann Award nomination for best actor), Elephant Gun for the World Theatre Festivals in 2011/12,  Attack of the Attacking Attackers! and Packed.
Lucas has worked nationally and internationally as a performer, and his credits include Bell Shakespeare (Richard III and The Alchemist), La Boite (Straight White Men, The Danger Age, Zig Zag Street), Queensland Theatre Company (Constellations, The Seagull, Macbeth, Hamlet, Fractions, Grimm Tales, Real Inspector Hound, Black Comedy, Eating Ice Cream With Your Eyes Closed, Richard II), The State Theatre Company of South Australia (Hamlet, Straight White Men), Melbourne Theatre Company (North by Northwest) and Windmill Theatre (Grug).  Film and Television appearances include Hoges, Wanted, Prank Patrol, Kokoda and The Great Raid.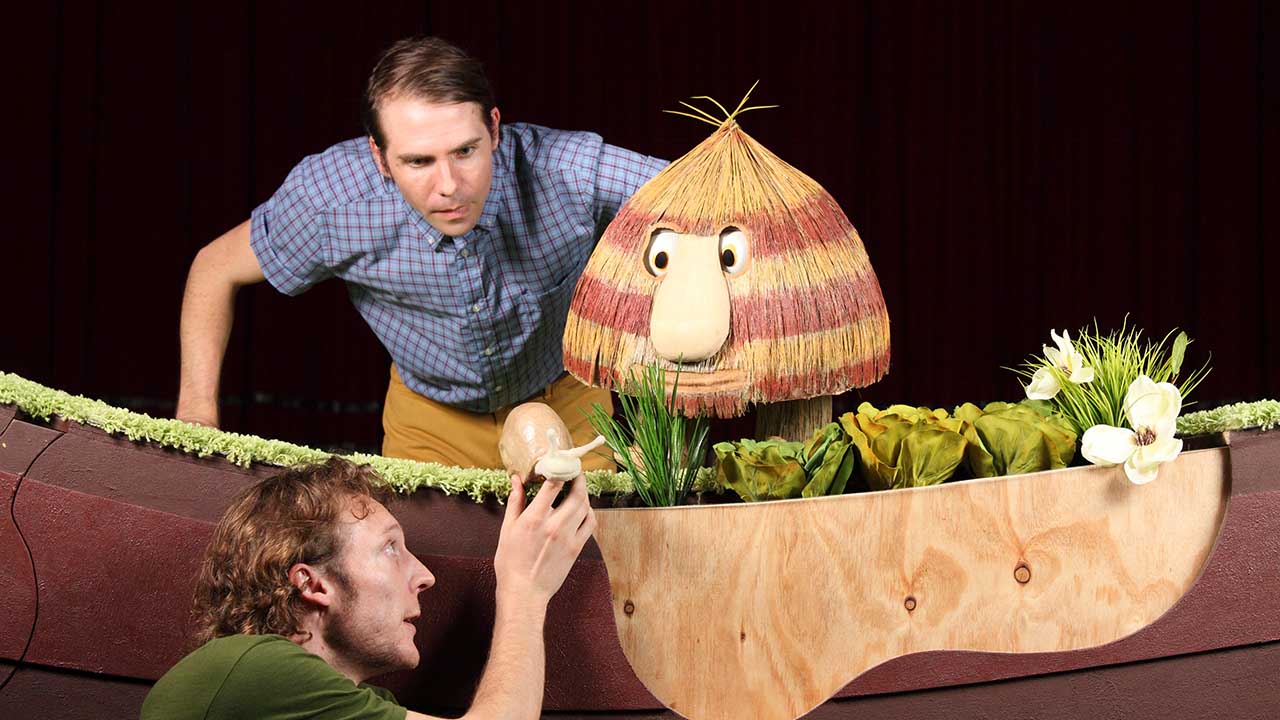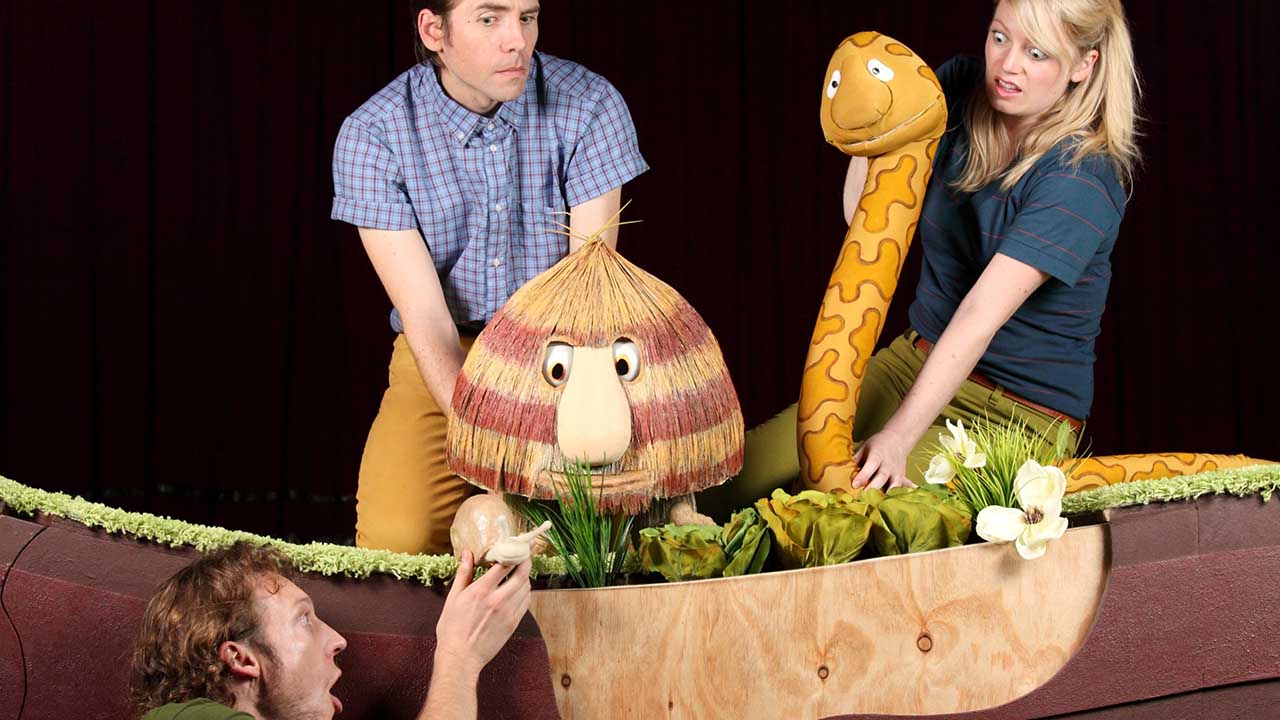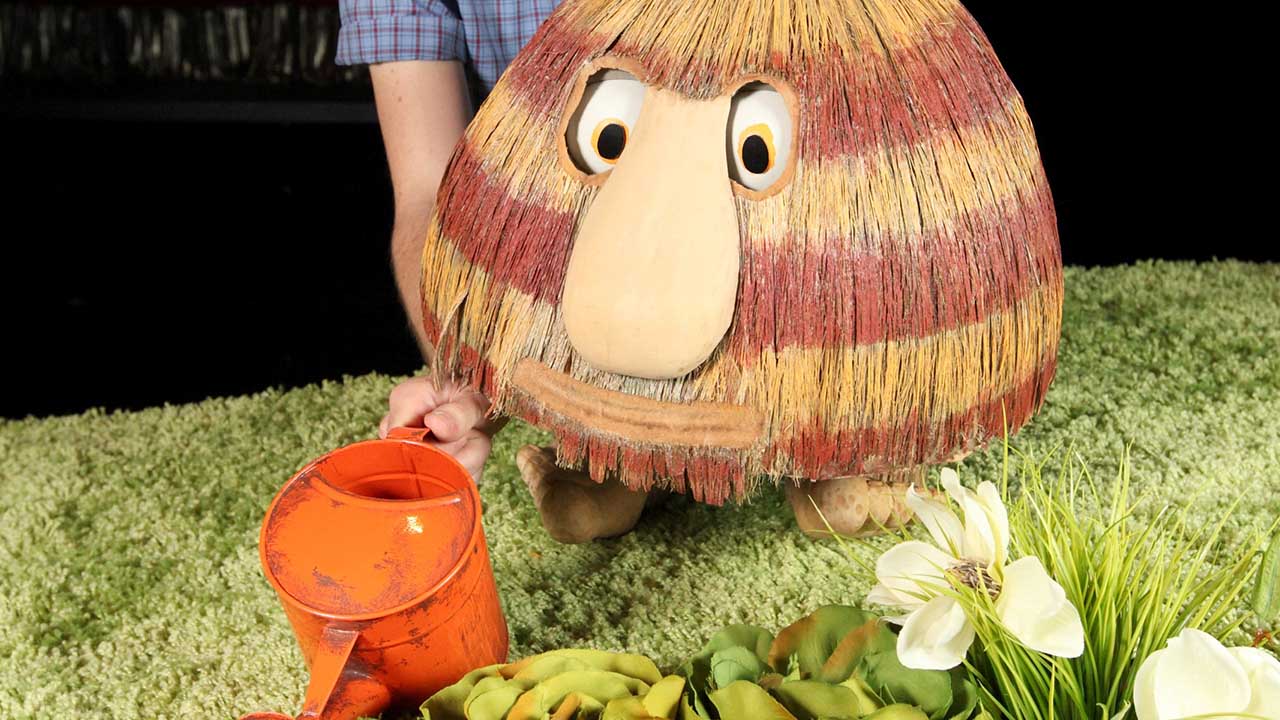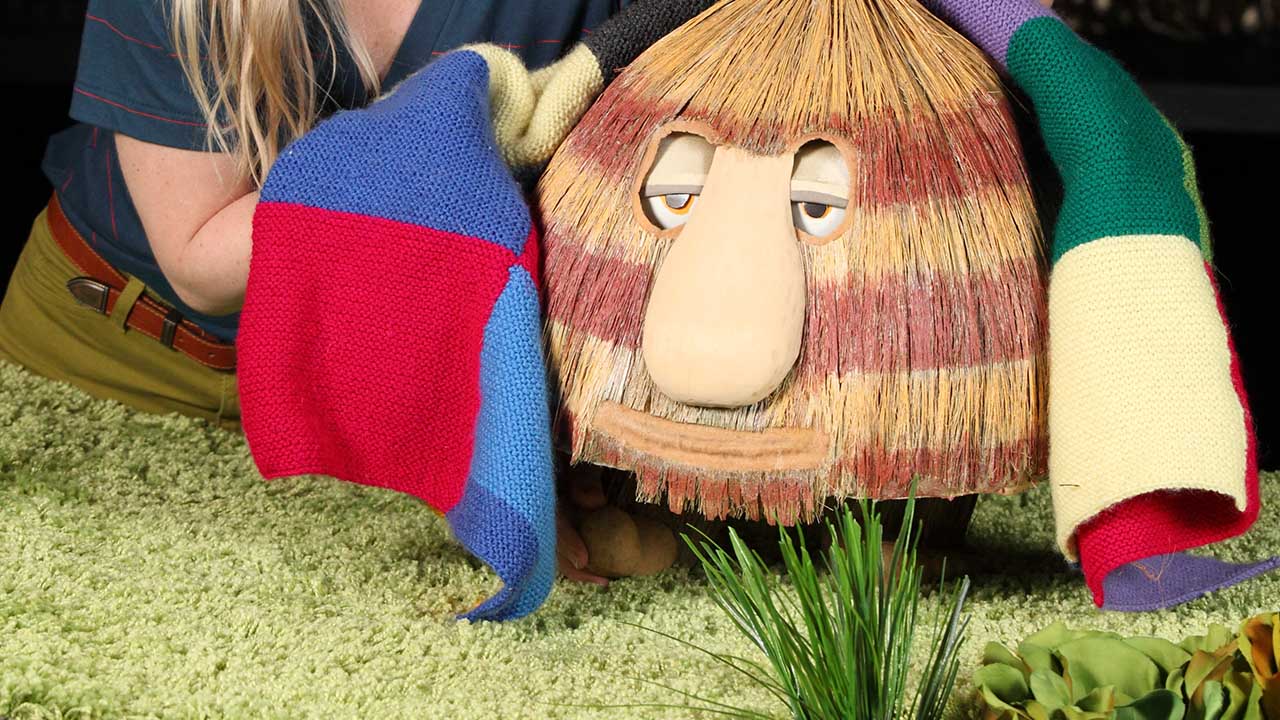 Credits
Director Sam Haren
Designer Jonathon Oxlade
Composer DJ TR!P
Performer Ellen Steele
Performer Nathan O'Keefe
Performer Lucas Stibbard
Acknowledgements
Grug is a Windmill Theatre Company production, originally produced in association with Queensland Performing Arts Centre's Out of the Box Festival.