About
Grug began his life as the top of a Burrawang tree that fell to the ground. Resembling a small, striped haystack with feet and a nose, Grug is fascinated by the world around him and solves everyday problems creatively and without fuss.
When dancing instructions are too difficult to understand, he invents his own dance and calls it 'The Grug'. When snails eat his cabbages, Grug plants more cabbages so there will be enough for both him and the snails.
In 2021, our award-winning production of Grug will be heading to Western Australia in 2021. Check back here for more information in the coming weeks.
COVID-19: Ticketing FAQ
Do I need to do anything with my existing ticket?  
Your current Space Theatre ticket to Grug is no longer valid. However, BASS will be automatically re-ticketing the event. You do not need to call BASS to action this process.
You should receive your tickets via post before 11/09/2020. If your address has changed since the time of booking, please call BASS on 131 246.
Can I purchase additional tickets?
Of course! If you have a current booking and would like to add additional tickets, please call BASS on 131 246 to ensure that any additional members of your party are seated with your group.
Why move Grug from the Space Theatre to the Dunstan Playhouse?
The Dunstan Playhouse has a larger capacity than the Space Theatre. The increase in the number of seats gives us greater flexibility (and more space) when adhering to the spaced seating configuration as directed by SA Health. This ensures that audience members can have peace of mind that physical distancing will be observed when attending a live performance of Grug.
The decision to relocate has been made due to the Federal and State Governments' public health advice in dealing with the risk of spreading novel coronavirus (COVID-19) and the recent State Government release of the Roadmap for Easing COVID-19 Restrictions. More information can be found at covid-19.sa.gov.au.
Where will I be seated in the Dunstan Playhouse? 
If you have a current booking, you will be automatically re-seated in the Dunstan Playhouse. You do not have to contact BASS to action this change. You will be allocated best available seating in the Dunstan Playhouse according to your time of booking. If you have any queries or access needs that require you be placed in a specific area of the theatre, please call BASS on 131 246.
If you are booking online, you can choose your seats via BASS' booking system. Audiences must book in a checkerboard format but family groups with small children can sit together on the day of performance.
Will there still be Access performances for Grug?
Yes, there will be. The performance on Saturday 17 October at 2PM will be AUSLAN interpreted for deaf or hard of hearing audience members. The performance will also be Audio Described for blind or vision impaired audience members, with a sensory tour of the set taking place 1 hour prior to the performance. 
How will social distancing requirements be enforced?
Audiences at the Dunstan Playhouse will be seated in a checkerboard layout. This allows all audience members to maintain the required distance from each other. However, family groups with small children will be able to sit together in groups of 4 maximum (where possible). It is recommended that groups with two or more adults sit in two small groups, with a seat spaced between them.
There will be one set left empty between groups and individuals to ensure there is adequate space between all audience members.
Is it safe to return to the theatre?
The decision to return to the theatre has been made due to the Federal and State Governments' public health advice in dealing with the risk of spreading novel coronavirus (COVID-19) and the recent State Government release of the Roadmap for Easing COVID-19 Restrictions. More information can be found at covid-19.sa.gov.au
Adelaide Festival Centre will monitor adjustments to restrictions, and patrons will be notified of any changes. Up to date information will be available here.
What kind of health measures will there be in place at Adelaide Festival Centre?
Adelaide Festival Centre is working closely with SA Health to ensure that they are implementing best practice sanitisation procedures.
Current venue safety and sanitisation can be found on the Adelaide Festival Centre website.
What can I do to help keep myself and others safe?
There are several actions patrons can take to ensure a safe visit to the theatre:
Maintain 1.5m physical distance between yourself and others in foyers
Follow signage, sit in your designated seat and follow the advice of staff
Wash your hands and use sanitiser regularly
Cough or sneeze into your elbow and dispose of tissues responsibly
Stay home if you feel unwell
Download and use the COVIDSafe app
What should I do if I'm not feeling well ahead of the performance?
If you are feeling unwell, we ask that you do not attend the theatre. Please contact BASS on 131 246 to organise a refund.
We recommend keeping up-to-date and following advice from the Australian Government Department of Health, particularly regarding isolation protocol.
Will you be contact tracing, and do I have to provide my contact details?
The advice from SA Health at Stage 3 states that entertainment venues like cinemas or theatres are no longer required to keep a contact tracing record. We encourage visitors to download the COVIDSafe app to assist with rapid tracing.
What should I do if I want to get a refund for my ticket?
If you would like a refund for this event and you have physical tickets, please post them to BASS (GPO Box 1269) by 28/8/2020. For E-ticket holders, please email feedback@bass.net.au   by 28/8/2020.
For further information contact BASS on 131 246.
Access and Inclusion
DUNSTAN PLAYHOUSE SEASON  | SATURDAY 17 OCTOBER, 2PM
The performance of Grug on  Saturday 17 October at 2pm at the Dunstan Playhouse will be Auslan Interpreted for deaf or hard of hearing audience members. The performance will also be Audio Described for blind or vision impaired audience members, with a Sensory Tour taking place 1 hour prior to the performance.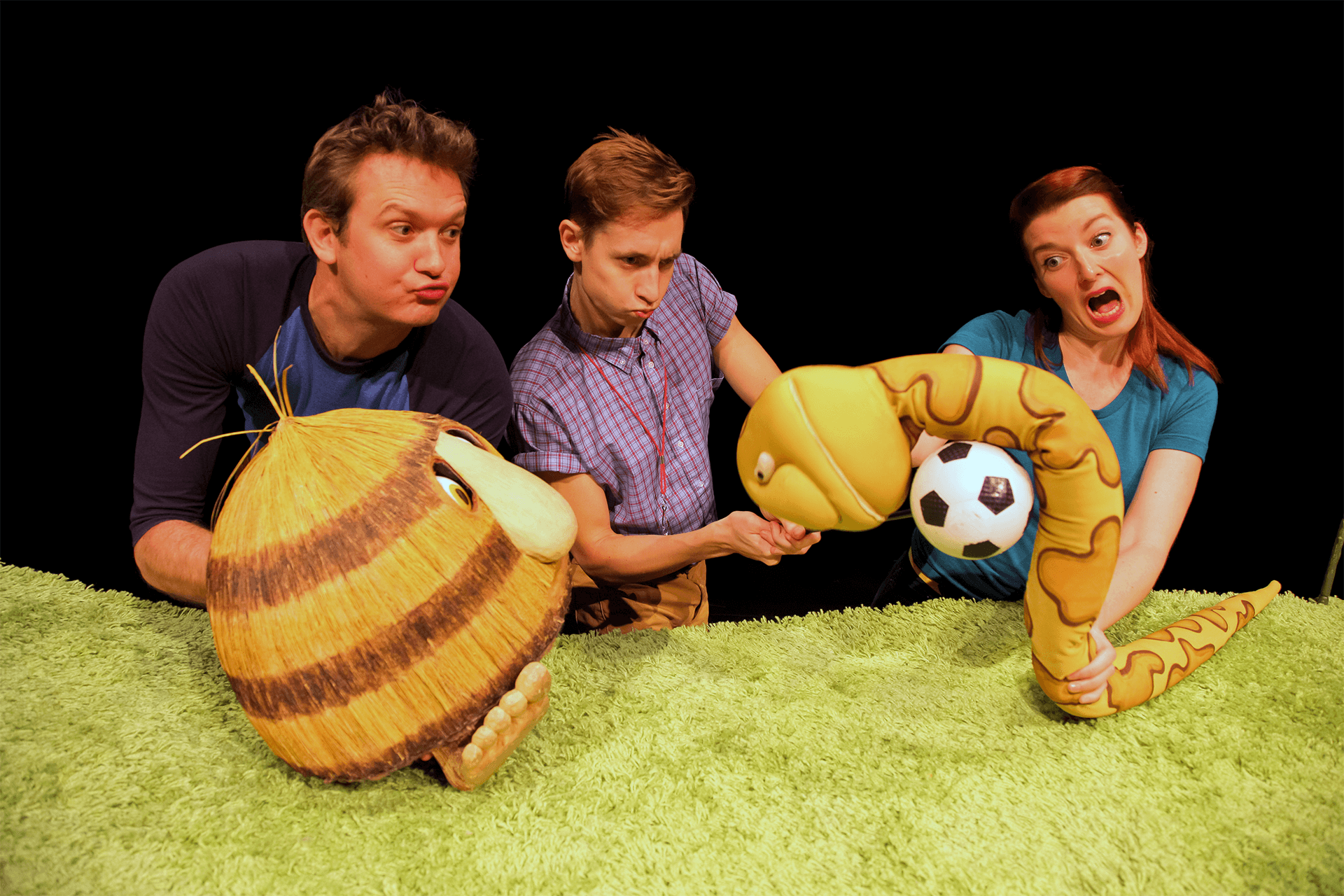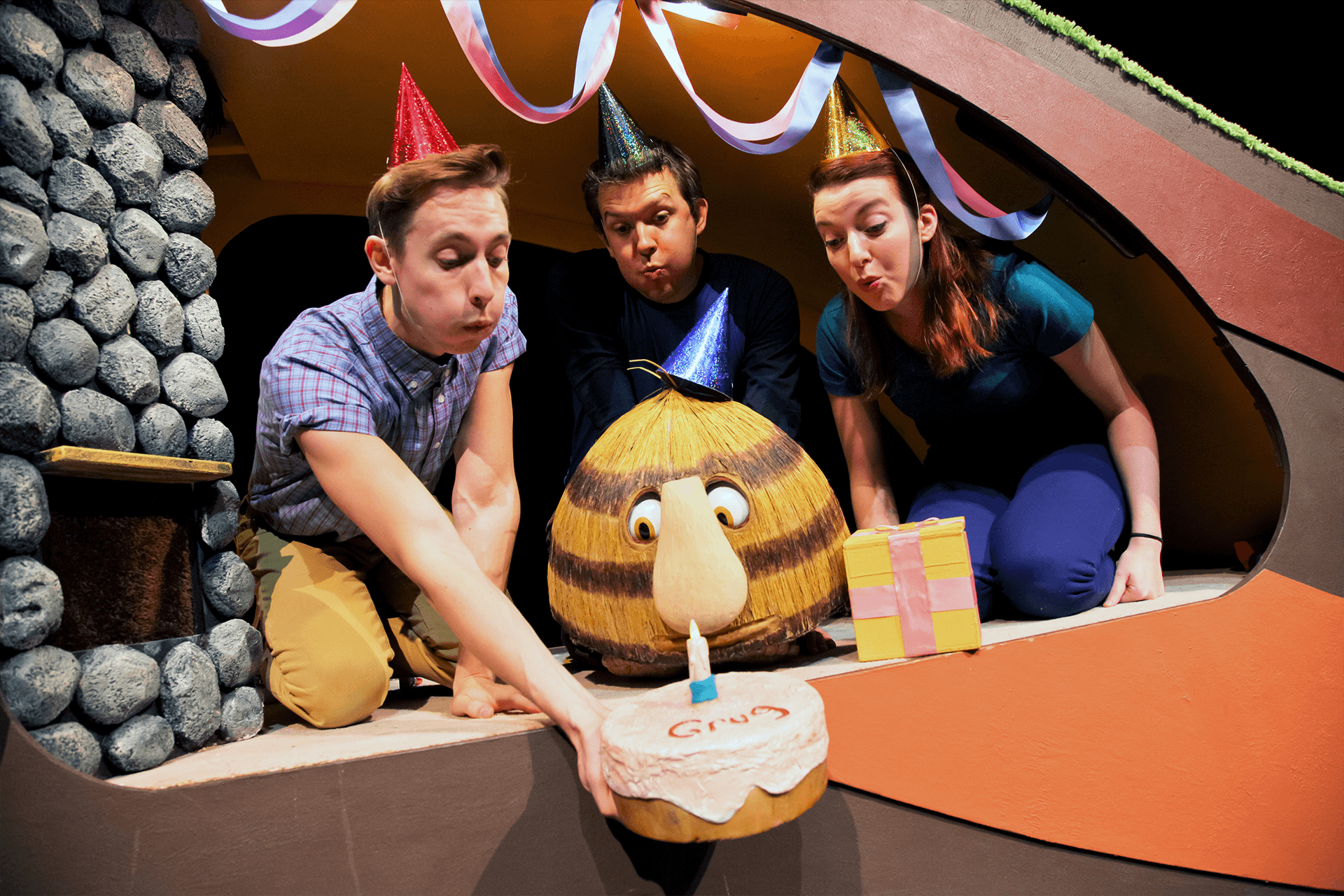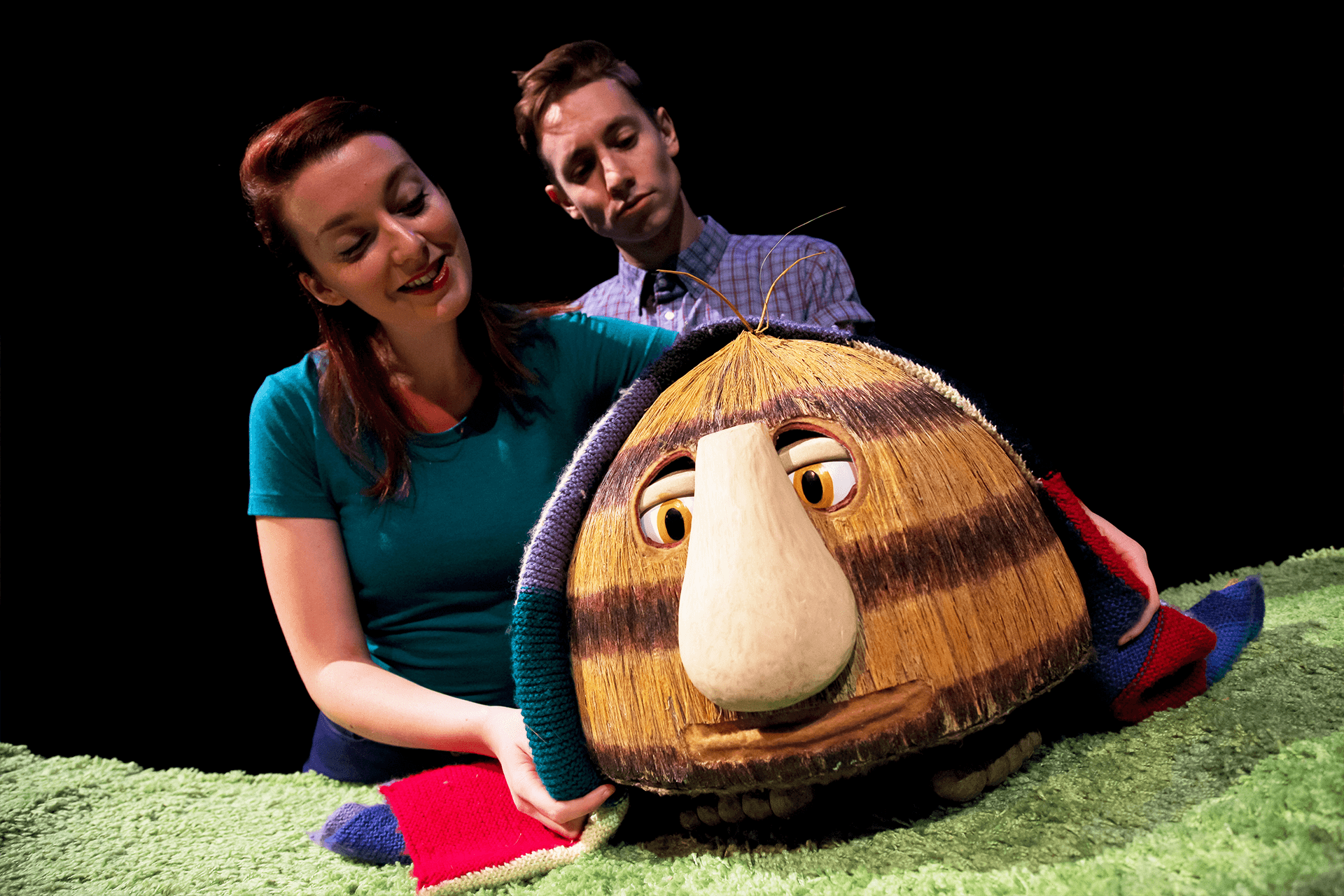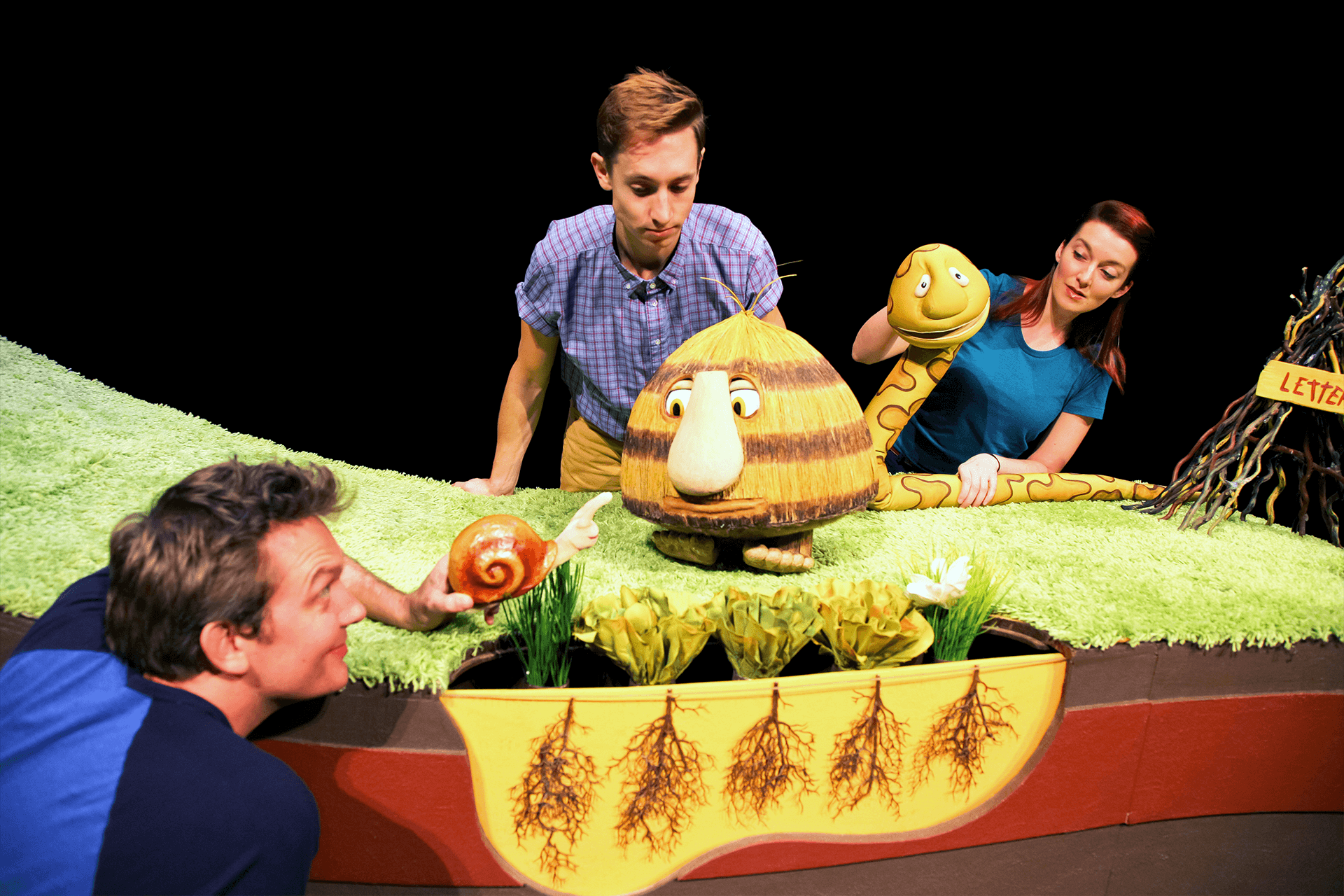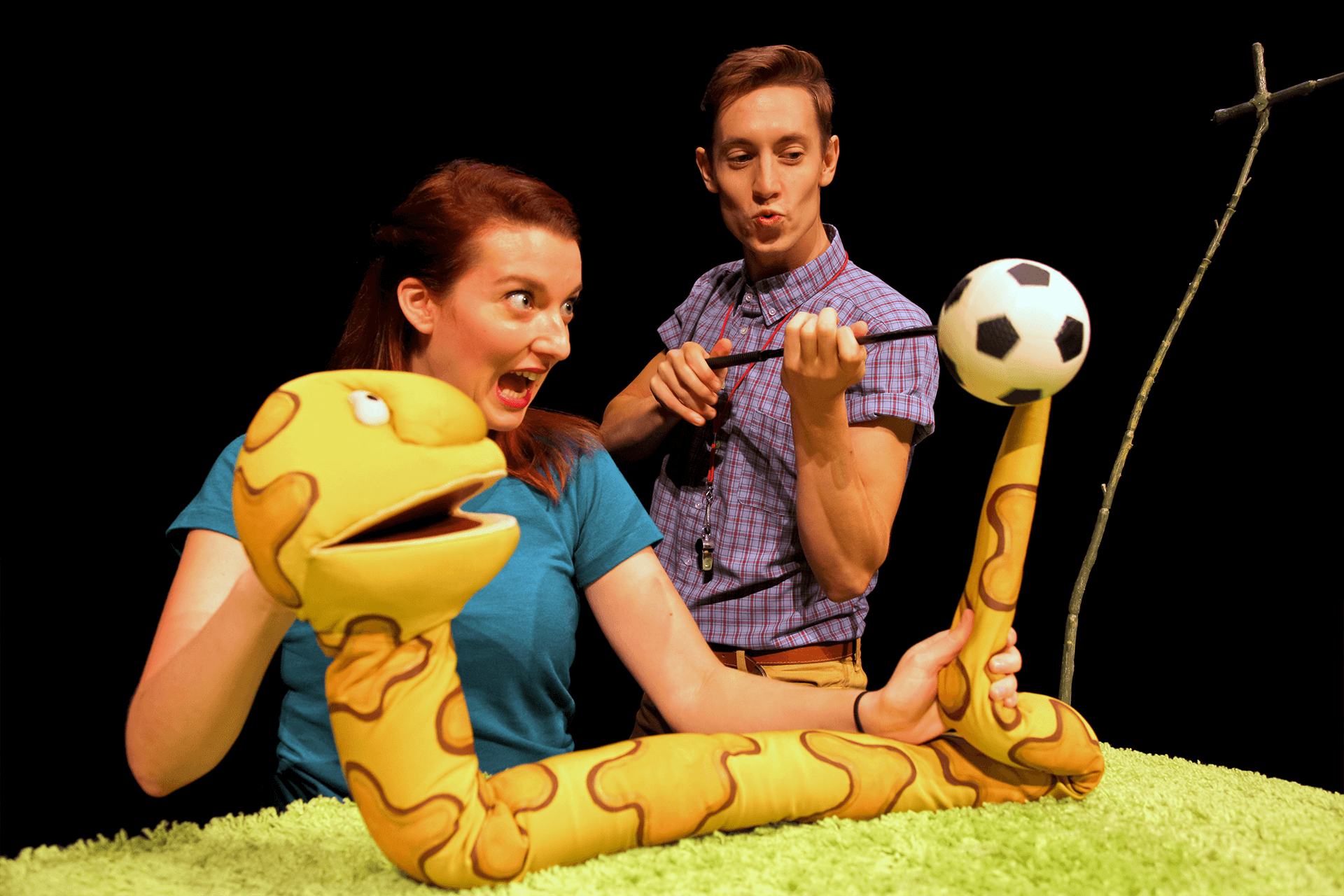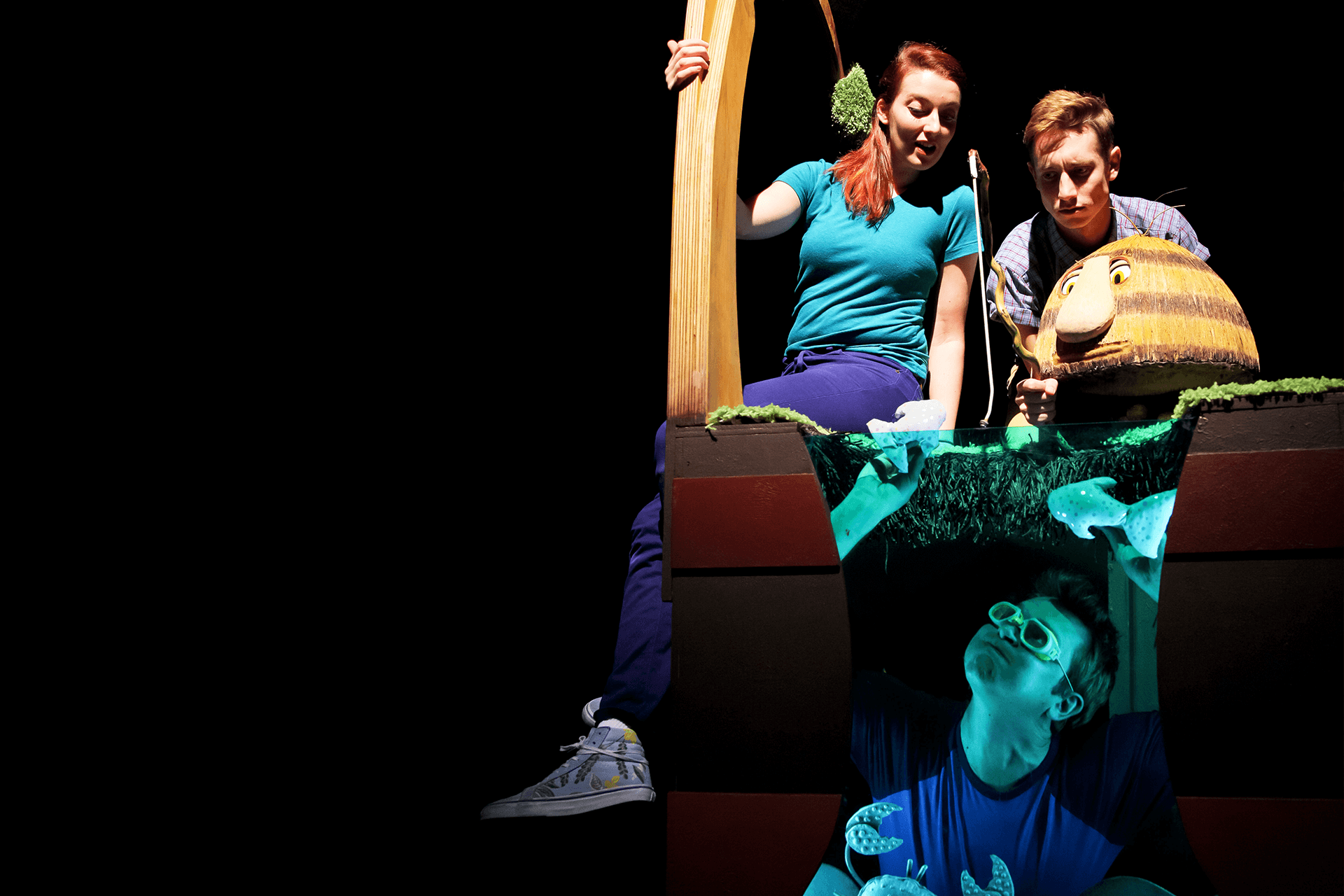 Meet the Cast and Creative Team
Sam Haren
Director
Sam is a Creative Director of Sandpit, a company that create immersive, and interactive theatre and personal experiences. Sam was the Artistic Director of The Border Project from 2002-2012, directing or co-directing all of their work during that time.
He has co-directed Ghosts Toast and the Things Unsaid (Sandpit/ Google's Creative Lab), Eyes (Sandpit) and Skeleton with Larissa McGowan (Adelaide Festival 2013 & Dance Massive/Malthouse). Sam has worked with Australian Dance Theatre as a dramaturg and researcher. He was one of three international finalists for Rolex's Mentor and Protégé Initiative for a mentorship with Julie Taymor in 2006.
For Windmill Theatre Co, Sam has directed Plop!, Escape from Peligro Island, Grug and Grug and the Rainbow, as well as interactive experience My Room.
Jonathon Oxlade
Designer
Jonathon has designed set and costumes for Queensland Theatre, LaBoite Theatre, isthisyours?, Aphids, Arena Theatre Company, Polyglot, The Real TV Project, Polytoxic, Men of Steel, Lemony S Puppet Theatre, Terrapin Puppet Theatre, Vitalstatistix and Barking Gecko.
He has also worked with Bell Shakespeare, The Border Project, State Theatre of South Australia, Dead Puppet Society, The Last Great Hunt, Sydney Theatre Company, The Escapists, Melbourne Theatre Company, Sandpit, Belvoir St Theatre and Windmill Theatre Co, where he is resident designer. Jonathon has received numerous awards. Most recently in 2016, Jonathon was awarded the Sidney Myer Creative Fellowship and received APDG awards for both Best Production Design and Best Costume Design for Girl Asleep, and received an AACTA award for best Costume for Girl Asleep.
In 2017, he received the Sydney Theatre Award for Best Costume Design for Mr Burns.
DJ TR!P
Composer
DJ TR!P is a multi-award winning producer, composer and performer of electronic music. Over a career spanning 20 years he has built an impressive repertoire of live compositions for his club sets, a variety of high profile events and productions. These include contemporary theatre, dance and film productions, as well as for festival openings, launches and major cultural events.
He has played live at numerous national and international venues, festivals and events including The New Victory Theater (42nd St, New York), Pittsburgh International Children's Festival, The Tank (New York), State Theater (New Jersey), Super Deluxe (Tokyo), Game On (from the Barbican Art Gallery), MONA FOMA, Adelaide's New Years Eve's Fireworks Countdown, DARK MOFO, The Famous Spielgeltent, Ten Days On The Island, Sydney Opera House, WOMADelaide, Adelaide Festival, Big Day Out, ACMI, Federation Square (New Years Eve), Brisbane Powerhouse, Falls Festival and many more. DJ TR!P worked with Windmill Theatre Co previously as the composer for their shows Plop! and Grug.
Matt Crook
Performer
Matt is a Flinders Drama Centre graduate, ensemble member of award-winning independent theatre company five.point.one and a Critics' Circle emerging artist of the year recipient. Matt has appeared in many productions for Windmill Theatre Co.
Rumpelstiltskin (co-produced with State Theatre Company South Australia [STCSA]), toured Grug through China and North America, including a one-month New York season in 2013, appeared in Grug and The Rainbow and The Girl Who Cried Wolf. Other highlights include Volpone (Or The Fox), Between Two Waves, Babyteeth, Pornography and The Give And Take (STCSA), The Front (Adelaide Cabaret Festival), Once Upon a Midnight (OzAsia Festival), The Bureau of Complaints (AJZ Productions), No Hello (Duende), Van Badham's Notoriously Yours, The Lake, The Share and That Face (five.point.one).
Most recently, Matt starred in Australian film Top End Wedding. 
Tim Overton
Performer
Tim is a proud South Australian maker, performer and director.
His other family theatre credits include local, regional and international tours with renowned South Australian children's theatre companies, Patch (Emily Love To Bounce, Mr McGee And The Biting Flee, Cranky Bear, Me And My Shadow – 2017 Helpmann Award for Best Children's Presentation), and Slingsby (The Young King – 2017 IPAY Victor Award for Best Presentation, Emil And The Detectives – 2017 Helpmann Award for Best Children's Presentation). Tim has also worked with State Theatre Company of South Australia (The 39 Steps, The Popular Mechanicals, The Complete Works of William Shakespeare (abridged) and Vitalstatistix (Life Is Short And Long).
His film and TV credits include the SBS hit comedy Danger 5 and The History Channel's Changed Forever. Tim recently directed a production of Patch's Mr McGee And The Biting Flea at Capital E National Theatre for Children in New Zealand.
Zoë Dunwoodie
Performer
Zoë began dancing at the age of five in Mona Vale, NSW and continued throughout her school education. After achieving her Higher School Certificate, she studied for three years at the New Zealand School of Dance graduating with a Diploma in Dance Performance in 2011.
In 2012, Zoë moved to Adelaide to work for Australian Dance Theatre and has since created, performed and toured works by Artistic Director Garry Stewart nationally and internationally.
Zoë's involvement in the performing arts industry has also lead to performing alongside renowned dramatic artists and institutions including NIDA and actresses Cate Blanchett and Yvonne Strahovski.
Credits
Director Sam Haren
Designer Jonathon Oxlade
Composer DJ TR!P
Performer Matt Crook
Performer Tim Overton
Performer Zoë Dunwoodie