Clare Watson Appointed Artistic Director of Windmill Theatre Company
Chair of Windmill Theatre Company, Richard Harris, today announced that Clare Watson has been appointed as the incoming Artistic Director of Windmill Theatre Company.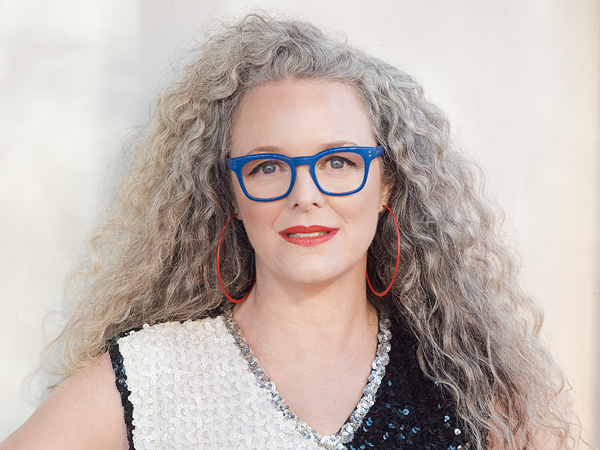 Clare is an award-winning director who has held senior artistic positions across the country. Most recently, Clare wasthe Artistic Director of Perth's Black Swan State Theatre Company which saw her transform the institution and tourworks nationally and internationally. Prior to that, Clare was the Artistic Director of St Martins Youth Arts Centre andthe female Director- in-Residence at Malthouse Theatre. She has created works with Melbourne Theatre Company,State Theatre Company South Australia, and Sydney Theatre Company among many others.
"Clare is one of Australia's most inventive directors," says Harris, "and her work is widely recognised as ambitious and highly original. It's a coup for the company to have such a wonderful and accomplished artist join us in this pivotal role at such an exciting time.
"Clare is incredibly passionate about engaging young people both as audience members and artists. I know that the Board and team are thrilled to be working with her and I look forward to seeing her lead the continued evolution of Windmill Theatre Company as we embark on our next chapter."
Watson will transition into the role throughout next year including directing the world premiere of Hans and Gret forthe 2023 Adelaide Festival and working with the company on planning and the development of new work. In January 2024, she will relocate to Adelaide to join the company in a full-time capacity.
"As a card-carrying member of the Windmill Fan Club, it is an absolute honour to join the team," says Watson,"Windmill is a company that prioritises playfulness, empowers artists and leads at the cutting-edge of live performance work for young people.
"I look forward to working with the high calibre team and talented artists of South Australia to make Windmill Theatre experiences that continue to excite the most culturally savvy, boundlessly imaginative audience members there are – kids."
Clare will work alongside Rosemary Myers, who is moving into a full-time role as the Artistic Director of the company's film and television production arm, Windmill Pictures.
"I couldn't think of a better fit for our company," says Executive Director, Kaye Weeks. "Her work is full of fun and imagination, and I'm so excited to see what she'll create with the team and the delightfully unexpected places she'll take our audiences."
—
The world premiere season of Hans and Gret hits the 2023 Adelaide Festival from 3 – 12 March. Click here to learn more.
---
By Anthony Nocera