The Big Picture: Kaye Weeks and Ross McHenry step into new roles
Chair of the Windmill Board, Richard Harris, today announced that after seven years in the role, Windmill Theatre Company's Executive Director, Kaye Weeks is transitioning to the new part-time role of Executive Director of Windmill Pictures. Windmill's Producer, Ross McHenry has been appointed new Executive Director of Windmill Theatre Company alongside the company's incoming Artistic Director, Clare Watson.
"Under Kaye's leadership, both Windmill Theatre Company and Windmill Pictures have thrived, creating projects that have employed hundreds of artists," said Windmill Board Chair Richard Harris. "With exciting developments across both companies, this new leadership structure will enable us to continue to push the envelope and tell our original Australian stories across stage and screen.
"The board, and the broader arts community, recognises Kaye's remarkable achievements as part of Windmill Theatre Company and we can't wait to see the work she'll continue to produce when the second series of Windmill Pictures' Beep and Mort goes to air later this year."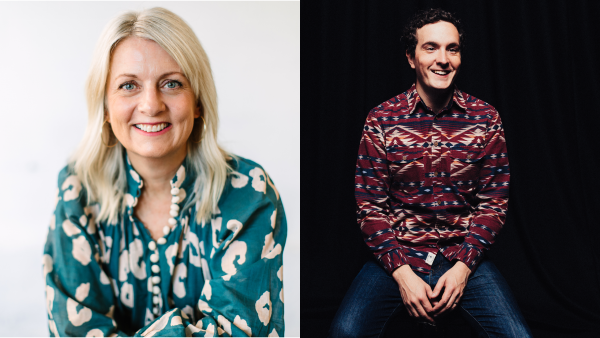 During Kaye's leadership, alongside previous Artistic Director Rosemary Myers, Windmill Theatre Company has flourished, becoming a powerhouse of Australian storytelling. The company continued to expand its touring networks through Asia, the US and into the UK/Europe including performing in London for the first time with a month-long Christmas season of Rumpelstiltskin at the Southbank Centre. The company also achieved national touring status, leading to the significant expansion of its Australian regional touring program.
In 2017, the company established its screen arm, Windmill Pictures and Kaye produced the company's first television series, Beep and Mort, now screening on ABC Kids, iView, Sky UK and currently selling into multiple territories across the world. Shooting has just wrapped on the second series of Beep and Mort, which was fast-tracked into production and is slated for broadcast on ABC Kids in late 2023.
In 2021, Windmill was invited to join the National Performing Arts Partnership Framework, securing the company's long-term funding in a tripartite agreement between the Australia Council, the South Australian Department for Education and Arts South Australia.
Kaye Weeks said, "the last seven years have been an absolute blast and I love the theatre company and all that it does. It's in great hands with Ross and Clare at the helm, and we look forward to work alongside them in our expanded company model.
"Moving into screen producing was an unexpected career twist and a steep learning curve, but it's a joy to see our work translate into a beautiful, furry, three-dimensional, puppeted television series that kids all over the world can watch."
Since his appointment in 2016, Ross McHenry has worked broadly across Windmill Theatre Company's artistic, touring, and educational programs, delivering the acclaimed world premiere season of Hans and Gret at the 2023 Adelaide Festival and leading the recent re-ignition of the company's international touring program.
"Windmill is a really special company filled with amazing people," said new Executive Director of Windmill Theatre Company, Ross McHenry. "To have had the opportunity to work alongside, and learn from, Kaye these past few years has been incredibly inspiring. It's a privilege to work for such a great company and I'm incredibly grateful for the opportunity to continue the work of Kaye and Rose alongside Clare as we continue to tell great stories with some of the finest artists working in Australia. Exciting times ahead!"
---
By Anthony Nocera