About
Put on your headphones and take your own personal journey to the very heart of this immersive fairy-tale experience. Combining art, design, sound and storytelling, this unique installation work reveals different perspectives and surprises depending on the direction you travel.
Featuring frozen parents, telepathic twins, a spooky journey through a bat cave and an unforgettable picnic with an elusive mystical creature, this is an opportunity to inhabit a story like never before.
Meet the Cast and Creative Team
Rosemary Myers
Director
Under Rose's leadership as Artistic Director, Windmill creates and presents work inspired by the vibrancy, sophistication and inventiveness of young people and the exhilarating challenges they pose to creating theatre of relevance in this modern time.
Rose is a multi-Helpmann Award nominated director, her productions regularly visit leading stages and festivals around Australia and the world, including the Sydney Opera House, Hong Kong's Arts and Leisure Centre and New York's New Victory Theatre. Her directing credits for Windmill include Rumpelstiltskin, Pinocchio, The Wizard of Oz, Fugitive, School Dance, Big Bad Wolf and Girl Asleep.
Prior to Windmill, Rosemary was the Artistic Director of Arena Theatre Company and Artistic Director of Queensland Performing Arts Centre's Out of the Box Festival in 2010. In 2015, she directed her first feature film Girl Asleep with Windmill Theatre Co, and in 2017 she was awarded the prestigious Australia Council Theatre Award.
Casey Van Sebille
Designer
Casey was educated at Australian National University, Leeds Polytechnic University, Hong Kong Polytechnic University and Adelaide University. He was resident designer with Harvest Theatre Company from 1984 to 1989 where he toured Australia.
From 1989-97 he was senior lecturer at the Hong Kong Academy for Performing, where he studied identity design through HKP University and freelanced throughout Asia. Awarded HK Designer of the Year in 93 and by the Design Institute of Australia for AlieNation, he is represented in the Adelaide Festival Centre Performing Arts Collection.
Casey is the coordinator in design at Adelaide College of the Arts and is an OISTAT member. Casey designed with Teamwork (New Delhi) as part of an Asialink residency. Casey's recent focus is on producing authored works using purpose designed, ephemeral, transformable, transportable structures (PETTS) – Under Nights Blank, QMap, Sunil's Anniversary and Lakes Angel.
Julianne O'Brien
Writer
Julianne is a playwright with numerous stage and screen credits including Blue Heelers (Southern Star) and Backberner (ABC-TV Sydney). She consults as a dramaturg for theatre companies throughout Australia and lectures in story design at Victoria University.
Julianne also teaches comedy writing for Swinburne University and writes features for The Age. Julianne was dramaturg on the Arena Theatre multimedia trilogy Autopsy, Mass and Panacea, which won the 1999 ASSITEJ President's Award for Best in the World, presented in Norway. Both Autopsy and her highly acclaimed first play, The Women There, have toured Canada as invitees of major theatre festivals. Julianne wrote Arena Theatre's Eat Your Young that toured to Taiwan and Australian capital cities. For Windmill Theatre Co, she has written Pinocchio and Rumpelstiltskin.
Andrew Howard
Sound Designer
Andrew is a founding member of the The Border Project and a sound engineer at the Adelaide Festival Centre. Credits include Despoiled Shore Medeamaterial Landscape with Argonauts (The Border Project) and Disappearance (The Border Project).
Andrew has also worked on the productions of The War (The Border Project), The Rope Project (Brink Productions), Please Go Hop (The Border Project), One Long Night In The Land Of Nod (Floogle Productions), Highway Rock 'n' Roll Disaster (The Border Project), The Birthday Party (Flying Penguin Productions), The Homecoming (Floogle Productions), Trouble On Planet Earth (The Border Project).
Andrew was sound designer for Helly's Magic Cup (Windmill Theatre Co) and Highway Rock 'n' Roll Disaster (Sydney Theatre Company).
Chris Petridis
Lighting, Technical Designer
Chris completed his Technical Production course at the Adelaide Centre of the Arts. Since graduating, he has been working extensively and continuing to develop his experience across theatre, dance, and other live events both in Australia and overseas.
Chris has worked on State Theatre Company South Australia's Brothers Wreck, In The Club, Terrestrial, Mr Burns, Red Cross Letters, Eh Joefor the Beckett Tryptych, Gorgon, Masquerade,The Kreutzer Sonata, Maggie Stone and Little Bird, Slingsby Theatre Company's Songs for Those Who've Come Across the Seas, Emil and the Detectives, The Mouse, The Bird and the Sausage, Theatre Republic's Lines, Is This Yours' Angelique, Brink Productions' Long Tan, Tiny Bricks' Deluge plus many more. Chris also worked on If There was a Colour Darker than Black, I'd Wear It, a multimedia performance project for Country Arts SA. Chris has been the lighting designer for Windmill Theatre Co's Beep, Grug and the Rainbow, Big Bad Wolf and The Story Thieves.
Fleur Elise Noble
Visual Artist
Fleur is a maker of all things visual. She works with the mediums of drawing, sculpture, animation, film, puppetry, projection and performance to create 3-dimensional projection performances, akin to giant paper pop-up books that come to life. She studied on scholarships at art schools in Adelaide (ACSA) and New York (NYSS). Her most renowned work to date is her visual performance 2-Dimensional Life of Her, which was invited to perform at over 40 venues and festivals around the world. Her second major production ROOMAN premiered in Melbourne in 2017, after which it went on tour to Europe, the UK and NZ. Fleur has also spent many years working with the Sharing Stories Foundation, developing projects with young people and elders in indigenous communities.
Fleur has won numerous prizes and awards for her work, including a prestigious Bessie (New York Dance and Theatre Award) for most Outstanding Visual Design.
Julie Orchard
Project Advisor
Julie trained as a junior primary teacher majoring in drama and later went on to complete her Master of Education. From 2002 to 2017, she was a registered teacher seconded from DECD to Windmill Theatre Co as Arts Education Manager.
Julie has worked widely in arts education for over 25 years, predominantly in drama education, teaching all ages including the tertiary sector. Julie spent three years teaching and developing the drama curriculum for a Preparatory School in Nairobi Kenya. Previous positions include Events Manager for Centenary of Federation (SA) and Education Manager for the Come Out Festival (1997 and 1999).
Julie is a Board Member of Carrick Hill, and an Executive of Drama South Australia, the professional association for drama teachers and a founding member of A>R>T (Arts Rich Teaching) a joint SA/Austin Texas program working with teacher artists and schools.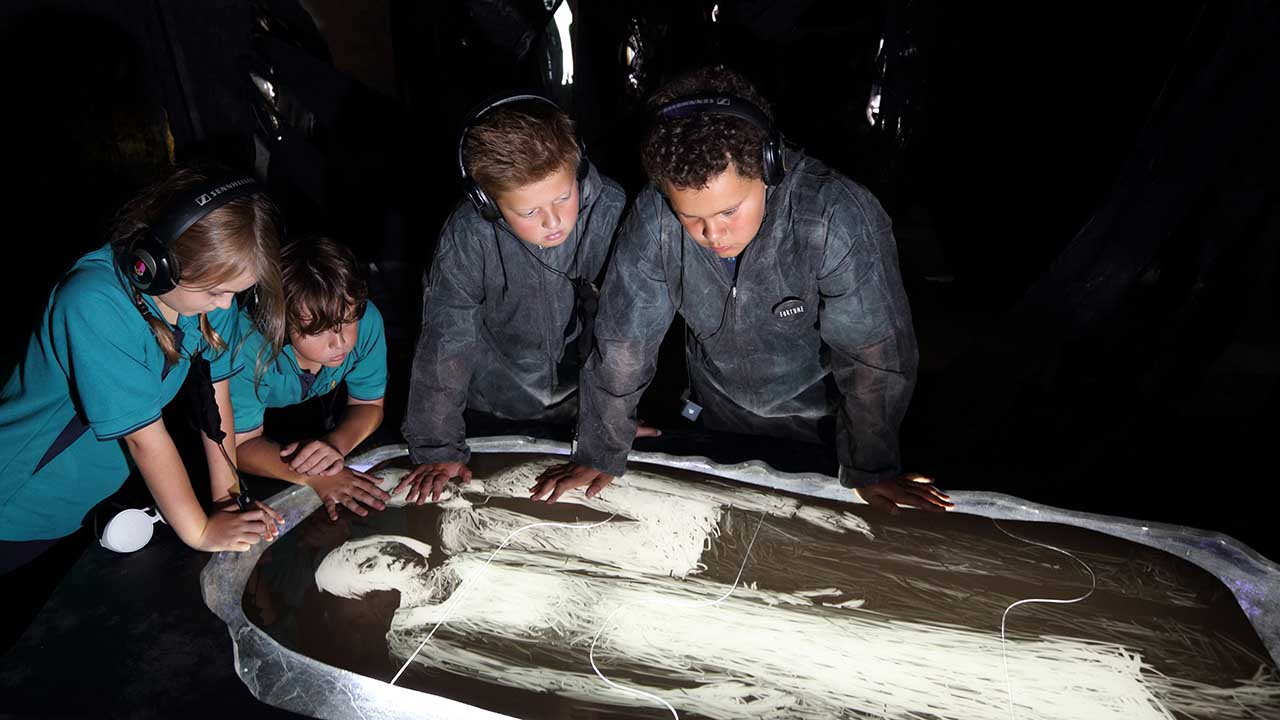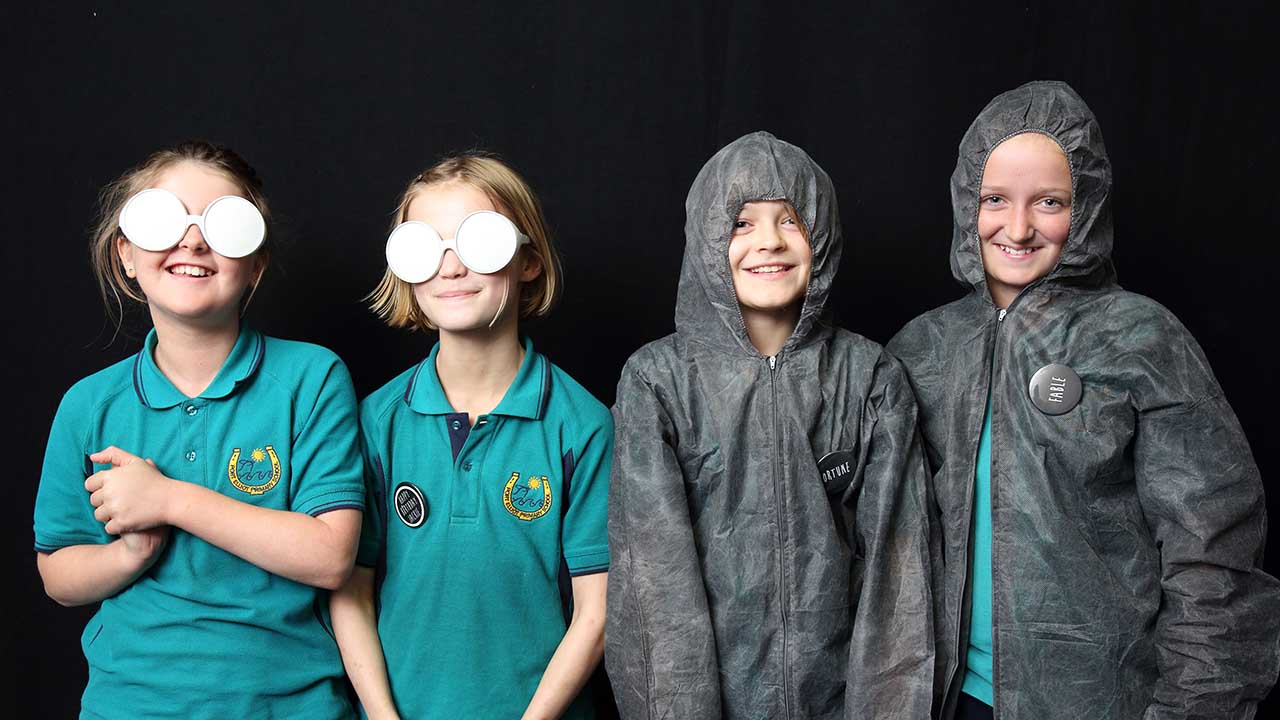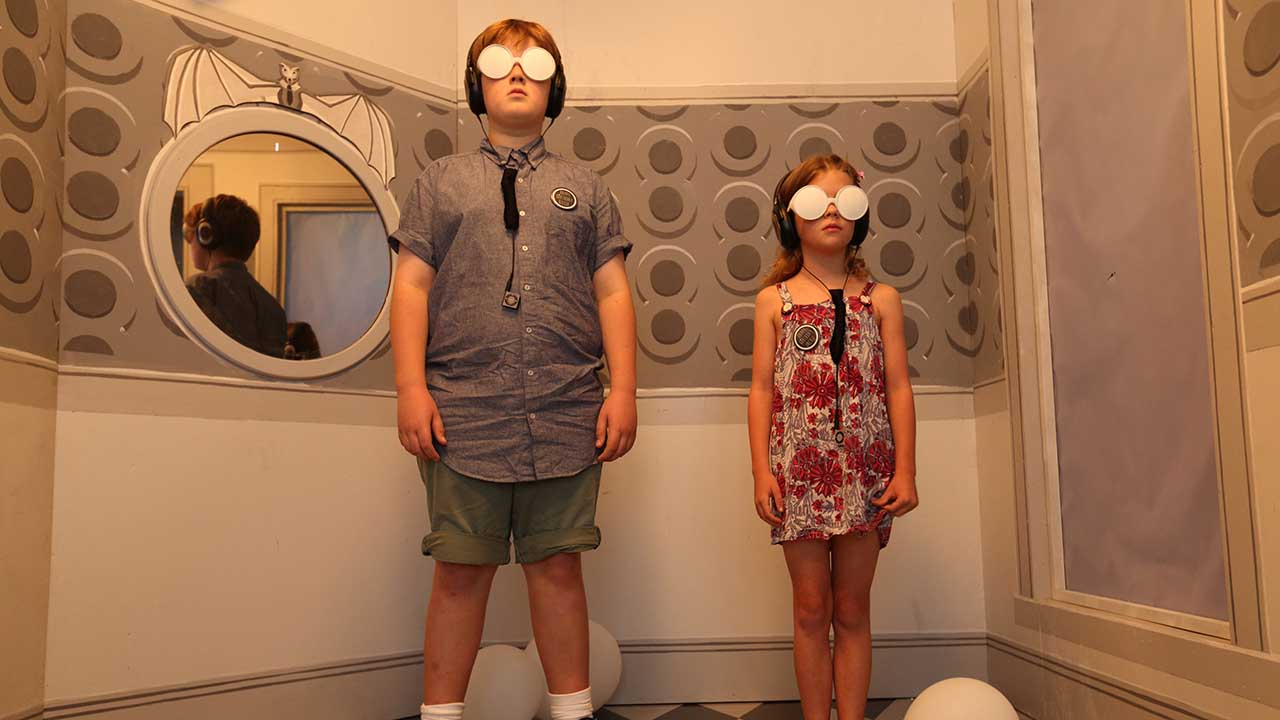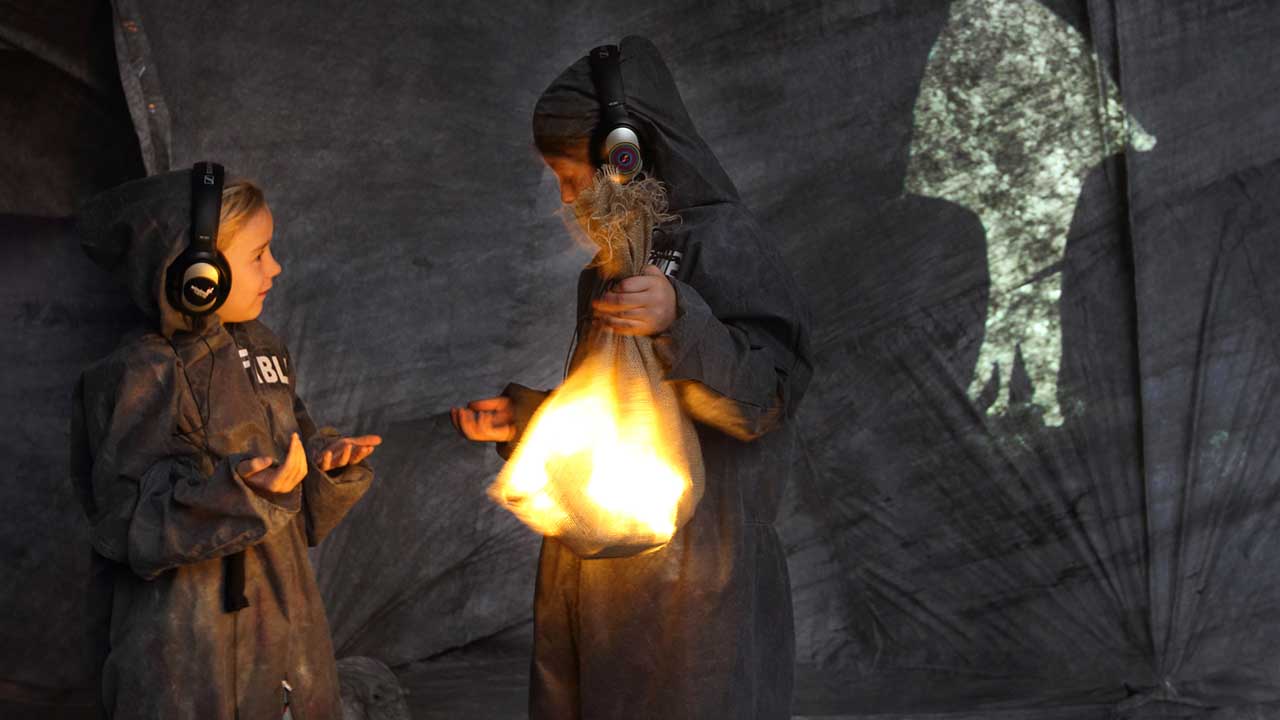 Credits
Director Rosemary Myers
Designer Casey Van Sebille
Writer Julianne O'Brien
Sound Designer Andrew Howard
Lighting, Technical Designer Chris Petridis
Visual Artist Fleur Elise Noble
Project Advisor Julie Orchard
Acknowledgements
The Story Thieves is a Windmill Theatre Company production, created with the students of the Mimili Anangu School as part of the Artists in Residence program.