About
When Martin moves to a new school he feels lost in a sea of strange faces, especially when class bully Sharon takes a dislike to him. That is until he meets Simon McGurk and forms a friendship that not only changes Martin, but curses Simon for the rest of his school days.
Directed by renowned international director Gill Robertson, this is simply told, powerful theatre about the fragile nature of the schoolyard and just how difficult it can be to stay true to your friends.
Meet the Cast and Creative Team
Andy Manley
Deviser
Andy's a theatre artist from the UK. He has worked extensively as an actor, director and devisor and been involved with children's theatre companies in Scotland and has performed/co-created numerous Catherine Wheels Theatre Co productions.
They include Martha, The Ballad of Pondlife McGurk and the multi-award winning production White, which is touring around the world. His directing credits include work for Scottish Opera, Glyndebourne, Shona Reppe, Polka Theatre, Starcatchers, theater junge generation and Barneteatret Vart. Most recently he has co-created a small story for Starcatchers/ Theater o.N. (Berlin) and with Shona Reppe he has co- created Huff, an installation based on The Three Little Pigs story.
Gill Robertson
Director
In 2000, Gill co-created Catherine Wheels Theatre Co. Their first production, the award- winning Martha, has toured the world. Created shortly after, Lifeboat won the 2004 Theatre Management Association (TMA) Best Show for Children and Young People.
It has toured nationally and internationally and was the first Scottish theatre production to appear at the Sydney Opera House. Other show credits include Lion of Kabul, Home: East Lothian, Kappa, The Ballad of Pondlife McGurk, Pobby and Dingan and White. The multi-award winning White toured to Adelaide, Sydney, New Zealand, China, Japan, Norway and France in 2012.
Rob Evans
Writer
Robert Alan Evans is a writer, director and devisor based in London. Past work for Catherine Wheels includes Kes, Pobby and Dingan, Caged (based on Beauty and the Beast), Kappa and The Ballad of Pondlife McGurk.
Other work for young people includes Peter Pan and The Sleeping Beauties for Sherman Cymru and most recently two dance pieces created with Choreographer Natasha Gilmore – Tiger and Tiger Tale, which attempt to tell the same story, once from an adult's point of view and once from that of the child. His work is performed internationally and he is currently developing several television projects and is under commission to The Royal Court and The National Theatre Connections.
Danny Krass
Sound Designer
Renato Musolino
Performer
Renato is a graduate of the Centre for the Performing. His STCSA credits include The Seagull, The Comedy of Errors, The Kreutzer Sonata, In the Next Room, Three Sisters, The Zoo Story, The Misanthrope, King Lear, Mnemonic and Blue/Orange.
In 2003 he undertook a mentorship/ observership at The Actors Studio in New York City. Credits include Amadeus, Romeo and Juliet, Danny and the Deep Blue Sea and Carboni (Urbino Italy, Canberra Multicultural Festival and Eureka Week Ballarat). Renato appeared in Rust and Bone for Griffin Theatre.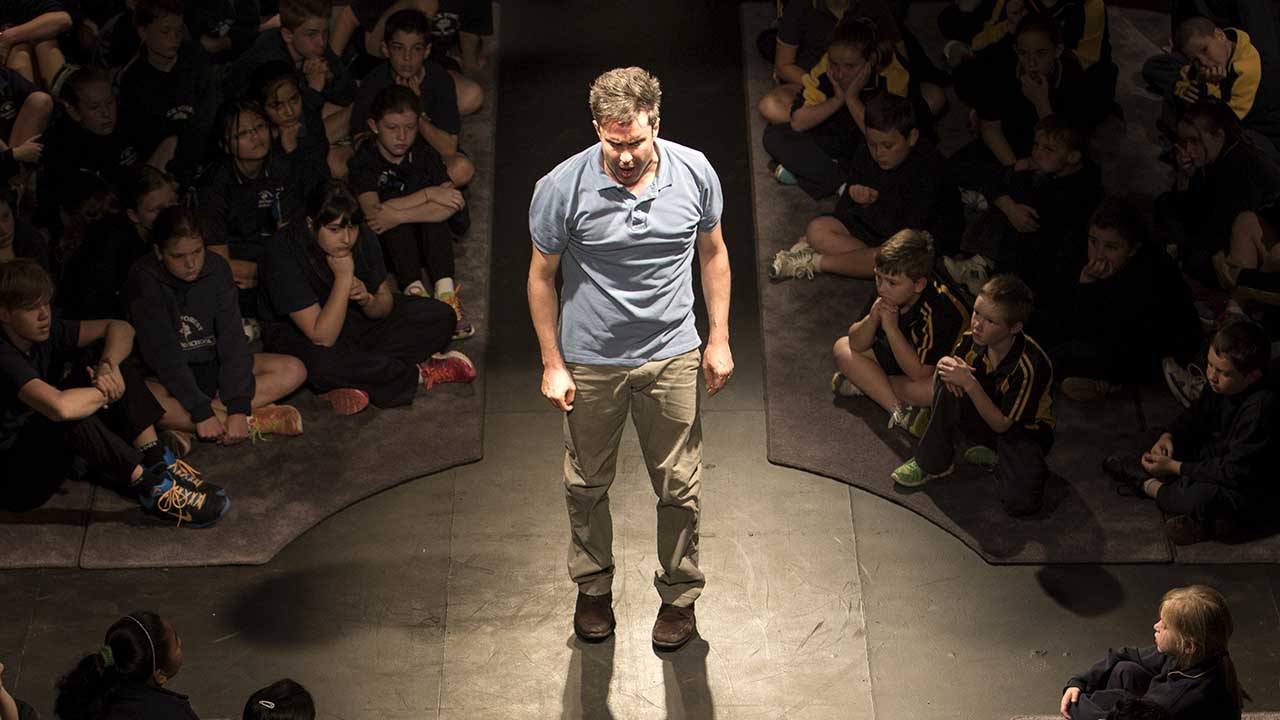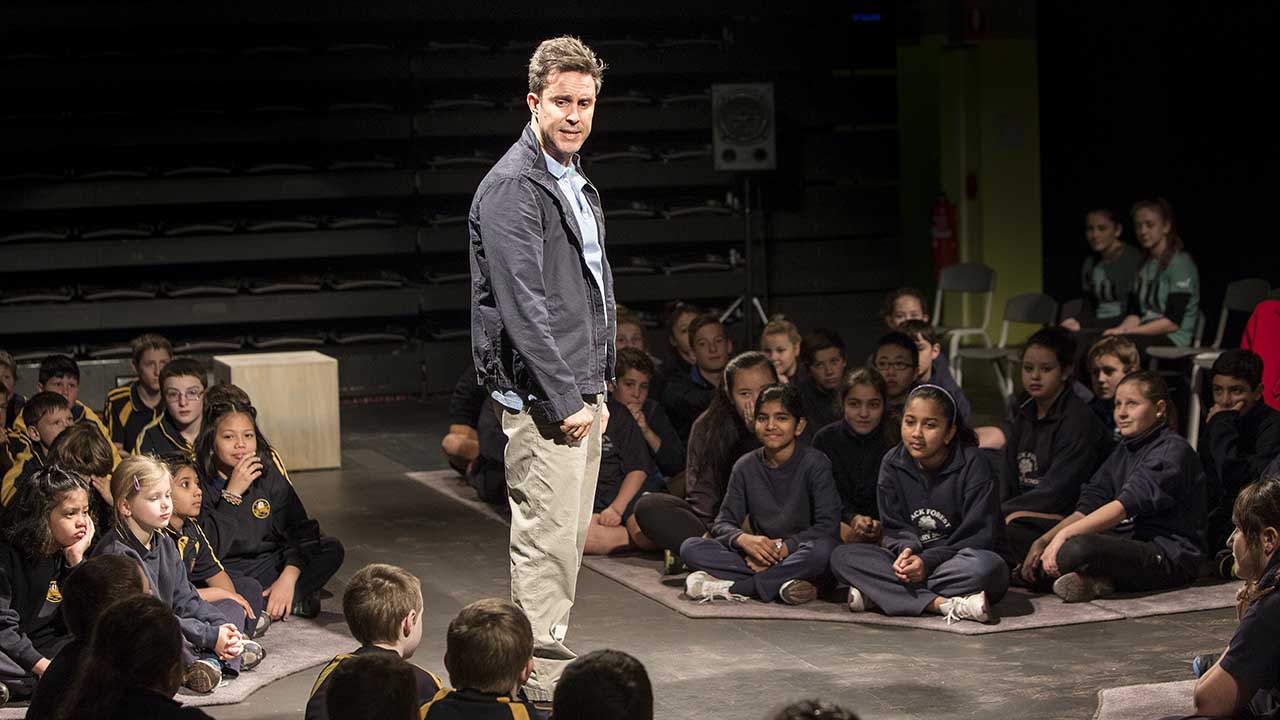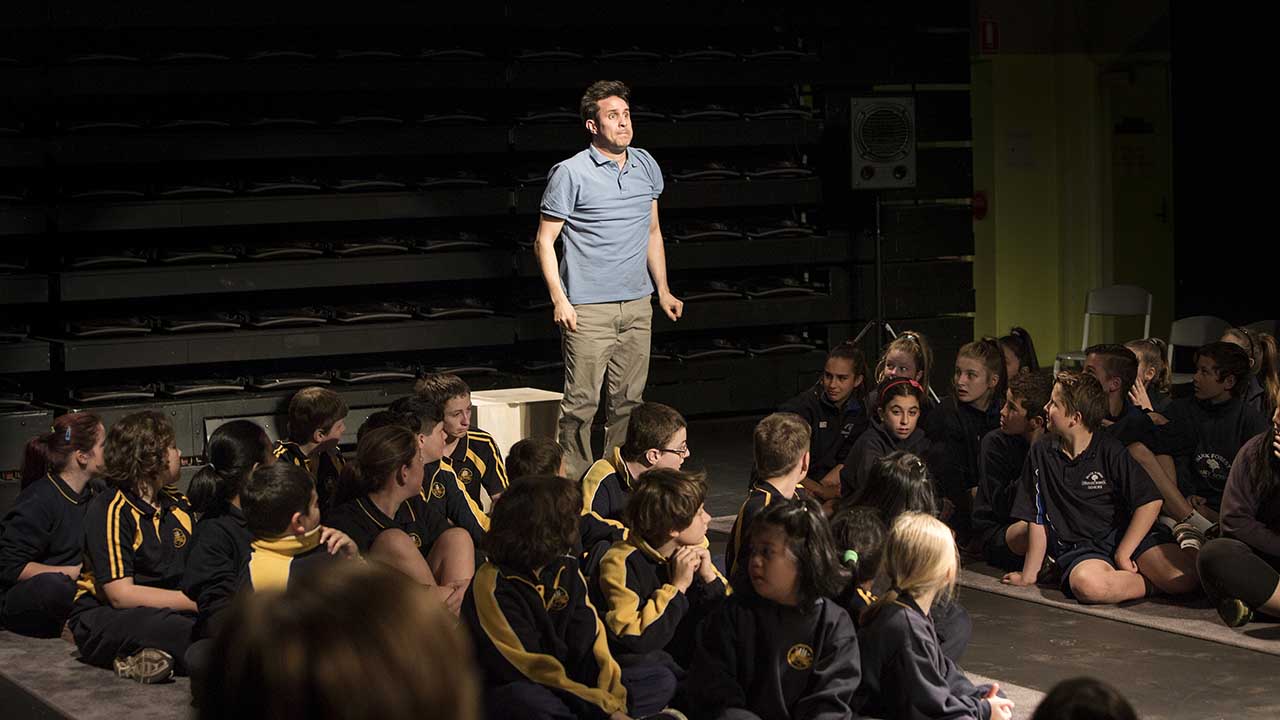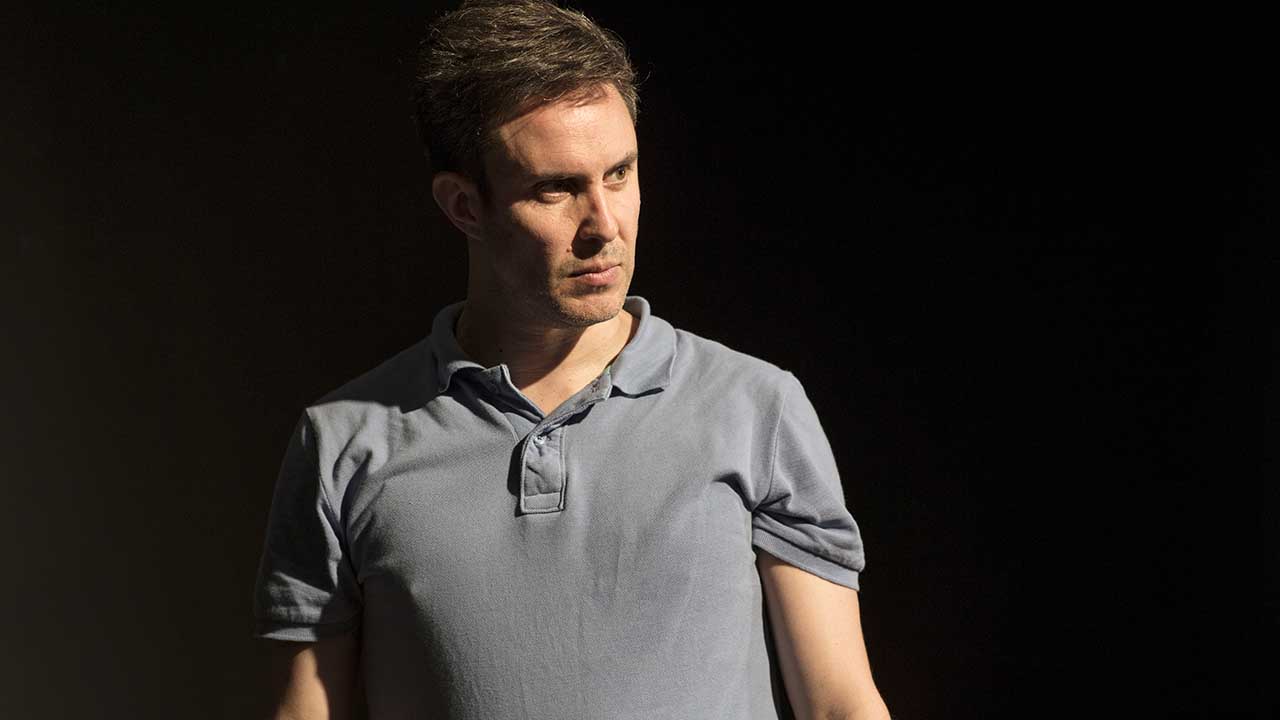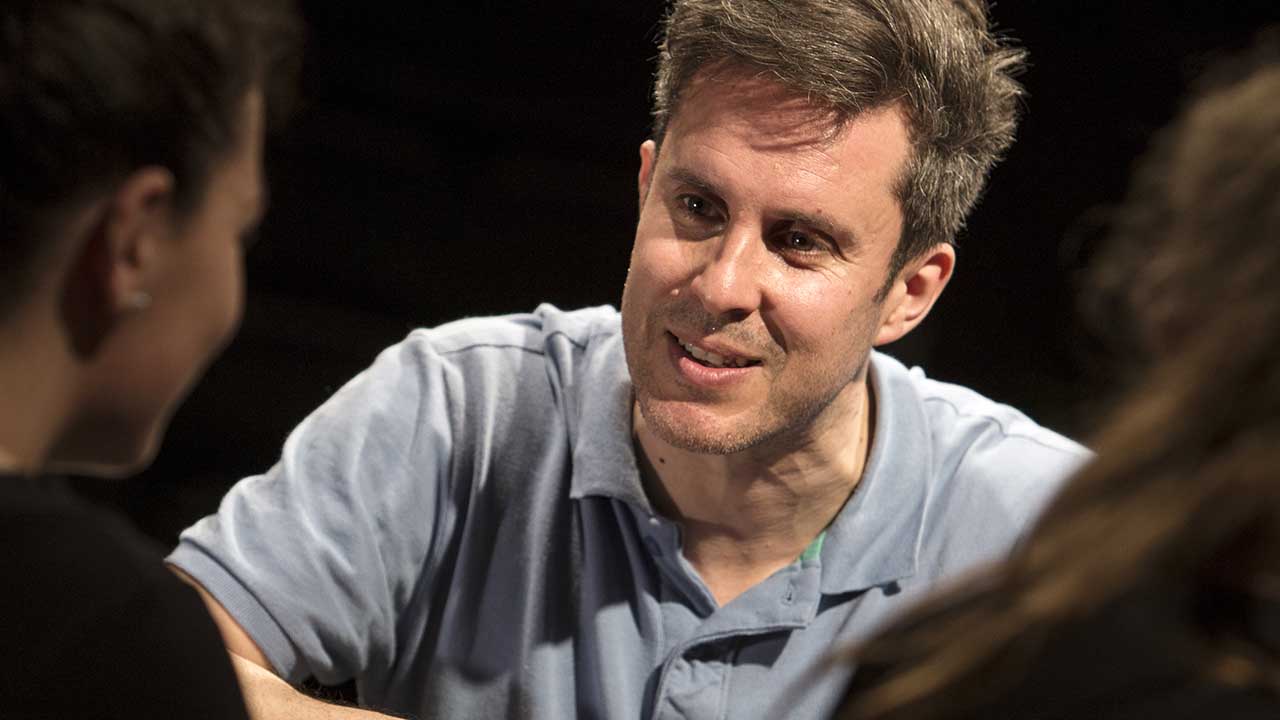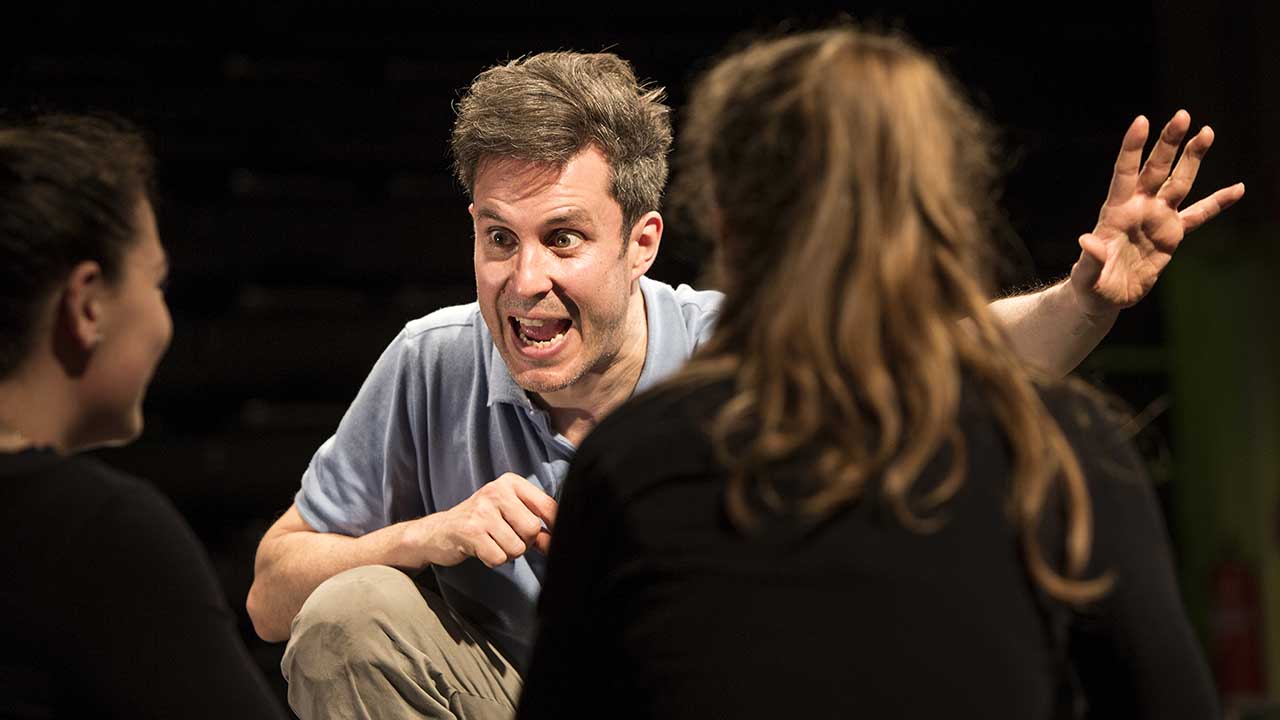 Credits
Deviser Andy Manley
Director Gill Robertson
Writer Rob Evans
Sound Designer Danny Krass
Performer Renato Musolino
Acknowledgements
The Ballad of Pondlife McGurk is a Windmill Theatre Company and Barking Gecko Theatre Company co-production with Catherine Wheels Theatre Company.