About
AGES

14+

70

mins

Depictions of violence, Occasional coarse language, Strobe effects
This is a story of three teenage boys. They're going to the school dance. They're on a mission. But they are losers.
First, there's Matt. He's 15, although he doesn't look it. Then there's Luke, also 15. Luke likes dancing. And for a loser, he's pretty good at it. Neither Matt nor Luke has a girlfriend (if you hadn't already guessed).
Then, there's Jonathon. Even though he's taller, he's only 14. He's excited about the dance – as long as he doesn't run into Derek Sturgess, who threatened him with certain death if he appeared tonight.
These three are the awkward kids. The invisible teens. Fuelled by a diet of raging hormones and mie goreng noodles, they exist in a misfit realm, navigating complex waters with little success.
A highly personal work that, just like its central protagonists, is funny, sad, scary, weird, really stupid, endearing and repulsive.
Meet the Cast and Creative Team
Rosemary Myers
Director
Under Rose's leadership as Artistic Director, Windmill creates and presents work inspired by the vibrancy, sophistication and inventiveness of young people and the exhilarating challenges they pose to creating theatre of relevance in this modern time.
Rose is a multi-Helpmann Award nominated director, her productions regularly visit leading stages and festivals around Australia and the world, including the Sydney Opera House, Hong Kong's Arts and Leisure Centre and New York's New Victory Theatre. Her directing credits for Windmill include Rumpelstiltskin, Pinocchio, The Wizard of Oz, Fugitive, School Dance, Big Bad Wolf and Girl Asleep.
Prior to Windmill, Rosemary was the Artistic Director of Arena Theatre Company and Artistic Director of Queensland Performing Arts Centre's Out of the Box Festival in 2010. In 2015, she directed her first feature film Girl Asleep with Windmill Theatre Co, and in 2017 she was awarded the prestigious Australia Council Theatre Award.
Matthew Whittet
Writer, Performer
Matthew is an actor and writer who has worked extensively in theatre, film and television for over twenty years. As an actor, Matt has performed for Belvoir many times in productions including Cinderella, The Book Of Everything, Conversation Piece and Atlantis. His plays Old Man, Cinderella and Seventeen have also premiered at Belvoir.
Matthew has been a recipient of the Philip Parsons Fellowship (Belvoir), The Sidney Myer Creative Fellowship and the ATYP Foundation Commission Award for his play Fight With All Your Might the Zombies of the Night. The 2014 Adelaide Festival trilogy of plays with Windmill are School Dance, Big Bad Wolf and Girl Asleep which Matt adapted to screenplay and resulted in an award-winning feature film.
Luke Smiles
Original Soundtrack, Performer
Luke creates highly detailed soundtracks for theatre, dance and film, working across all areas of music composition, sound design, foley and sound effects editing. His work is enjoyed by audiences both nationally and around the world.
Working under his business name motion laboratories, Luke has composed and produced soundtracks for many Australian and international artists & companies. Various credits include: Carbon Field (Queensland Ballet), ʻG' (Australian Dance Theatre), Glow (Chunky Move), Roadkill, The Ninth Wave (The Farm), Split Second Heroes (Gabrielle Nankivell), SURGE (Dancenorth), The Maids (Sydney Theatre Company), Wildebeest, Neon Aether (Sydney Dance Company), Fugitive, School Dance and Girl Asleep (Windmill Theatre Co).
Jonathon Oxlade
Designer, Performer
Jonathon has designed set and costumes for Queensland Theatre, LaBoite Theatre, isthisyours?, Aphids, Arena Theatre Company, Polyglot, The Real TV Project, Polytoxic, Men of Steel, Lemony S Puppet Theatre, Terrapin Puppet Theatre, Vitalstatistix and Barking Gecko.
He has also worked with Bell Shakespeare, The Border Project, State Theatre of South Australia, Dead Puppet Society, The Last Great Hunt, Sydney Theatre Company, The Escapists, Melbourne Theatre Company, Sandpit, Belvoir St Theatre and Windmill Theatre Co, where he is resident designer. Jonathon has received numerous awards. Most recently in 2016, Jonathon was awarded the Sidney Myer Creative Fellowship and received APDG awards for both Best Production Design and Best Costume Design for Girl Asleep, and received an AACTA award for best Costume for Girl Asleep.
In 2017, he received the Sydney Theatre Award for Best Costume Design for Mr Burns.
Amber McMahon
Performer
Amber trained at Flinders University Drama Centre and was a recipient of the Adele Koh Scholarship to study at the Stella Adler Company & SITI Company in New York. Amber most recently performed in Banging Denmark (STC), Small Mouth Sounds (Darlinghurst), and a sold out run of The Appleton Ladies Potato Race (Ensemble).
Previous work includes North by Northwest (Kay & McLean Productions), Accidental Death of An Anarchist (STC), The Popular Mechanicals (STC/STCSA), Bliss, Picnic at Hanging Rock (Malthouse), Atlantis, Twelfth Night, and Angels in America (Belvoir). She was also a part of STC's Actors Company. Amber's screen credits include the award winning feature film Girl Asleep, for which she was nominated for Australian Film Critics Association's 2017 Best Supporting Actress Award.
She can next be seen in the upcoming SBS mini-series The Hunting. Amber has also won two Helpmann Awards for Best Supporting Actress for work in Windmill's Girl Asleep and School Dance.
Richard Vabre
Lighting Designer
Richard is a freelance lighting designer. He has lit productions for Melbourne Theatre Company, Sydney Theatre Company, Malthouse Theatre, Victorian Opera, Windmill Theatre Co, Arena Theatre Company, NICA, The Darwin Festival and Back to Back Theatre.
He has also designed the lighting for Stuck Pig's Squealing, Chambermade, Rawcus, Red Stitch, Polyglot, Melbourne Worker's Theatre, Aphids and many productions at La Mama Awards. Richard has won 5 Green Room Awards including the Association's John Truscott Prize for Excellence in Design (2004). He has also been nominated for 8 other Green Room Awards.
Gabrielle Nankivell
Movement Consultant
Gabrielle Nankivell is a South Australian director and performer with formative ties to Europe. Working independently and commissioned by leading dance companies and training institutions, Gabrielle also maintains a collaborative creative practice with composer Luke Smiles.
Gabrielle's work has been widely presented across Australia, Europe and Asia. 2019 commissions include Neon Aether, a new work for Sydney Dance Company's 50th Anniversary Season 1: Bonachela / Nankivell / Lane, currently touring nationally, and Ava, a bespoke solo for Samantha Hines in Dancenorth's upcoming Communal Table for Brisbane Festival. Split Second Heroes, her latest, independently produced full-length work, premiered at the Adelaide Festival Centre in July 2017 receiving an Adelaide Critics Circle Individual Award nomination.
Gabrielle also provides choreography and movement consultancy across stage and film productions. Recent engagements include State Theatre Company of South Australia's The Popular Mechanicals, Windmill Theatre Co's multi award-winning School Dance and Girl Asleep and internationally acclaimed Australian feature film Girl Asleep, directed by Rosemary Myers.
Chris More
Animator
Chris studied Electronic Design and Interactive Media at Swinburne. His work with the moving image has led to creative collaborations for live performance and theatre, including Starchaser (Arena Theatre Company), Half Real (The Border Project).
He has also worked on Wizard of Oz and School Dance for Windmill Theatre Co, Girl Who Cried Wolf for Arena Theatre Company, Criminology for Arena Theatre Company (co-production with Malthouse Theatre), and Skid 180 with Arena Theatre Company (co-production with Contact). Chris runs the creative design practise Studio Organic, an interdisciplinary studio working in visual design.
Andrew Howard
Sound System Designer
Andrew is a founding member of the The Border Project and a sound engineer at the Adelaide Festival Centre. Credits include Despoiled Shore Medeamaterial Landscape with Argonauts (The Border Project) and Disappearance (The Border Project).
Andrew has also worked on the productions of The War (The Border Project), The Rope Project (Brink Productions), Please Go Hop (The Border Project), One Long Night In The Land Of Nod (Floogle Productions), Highway Rock 'n' Roll Disaster (The Border Project), The Birthday Party (Flying Penguin Productions), The Homecoming (Floogle Productions), Trouble On Planet Earth (The Border Project).
Andrew was sound designer for Helly's Magic Cup (Windmill Theatre Co) and Highway Rock 'n' Roll Disaster (Sydney Theatre Company).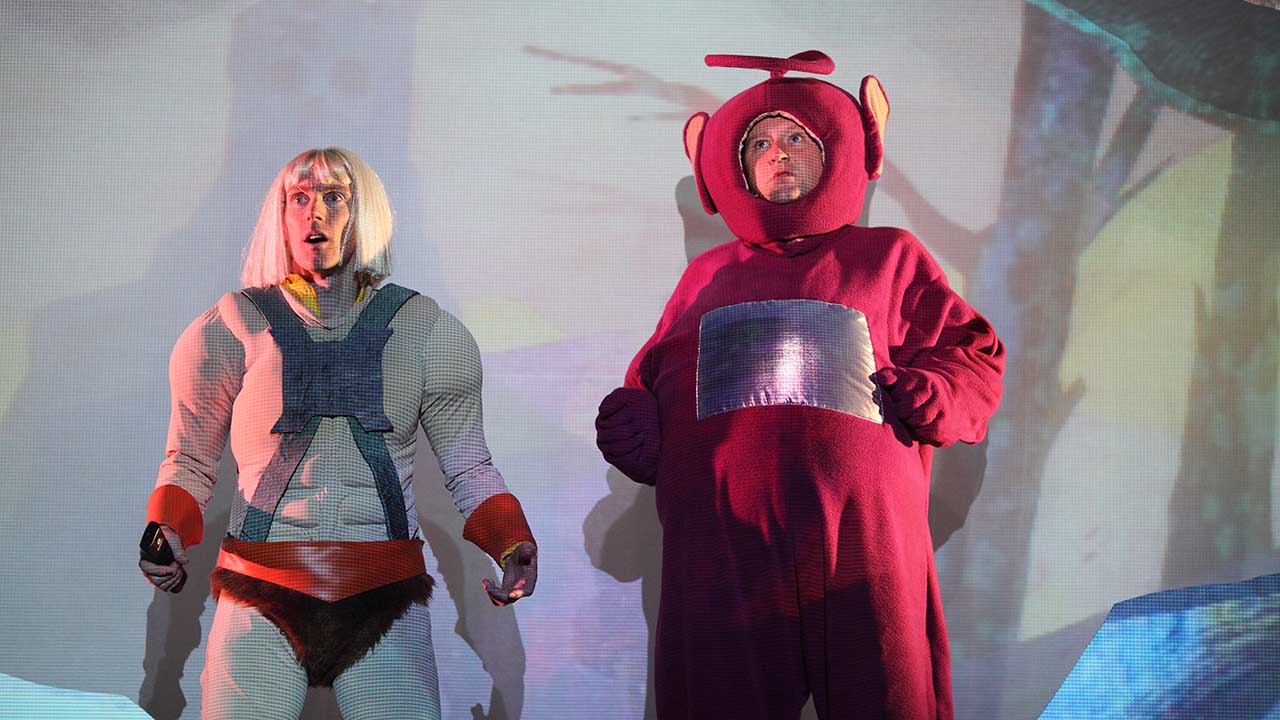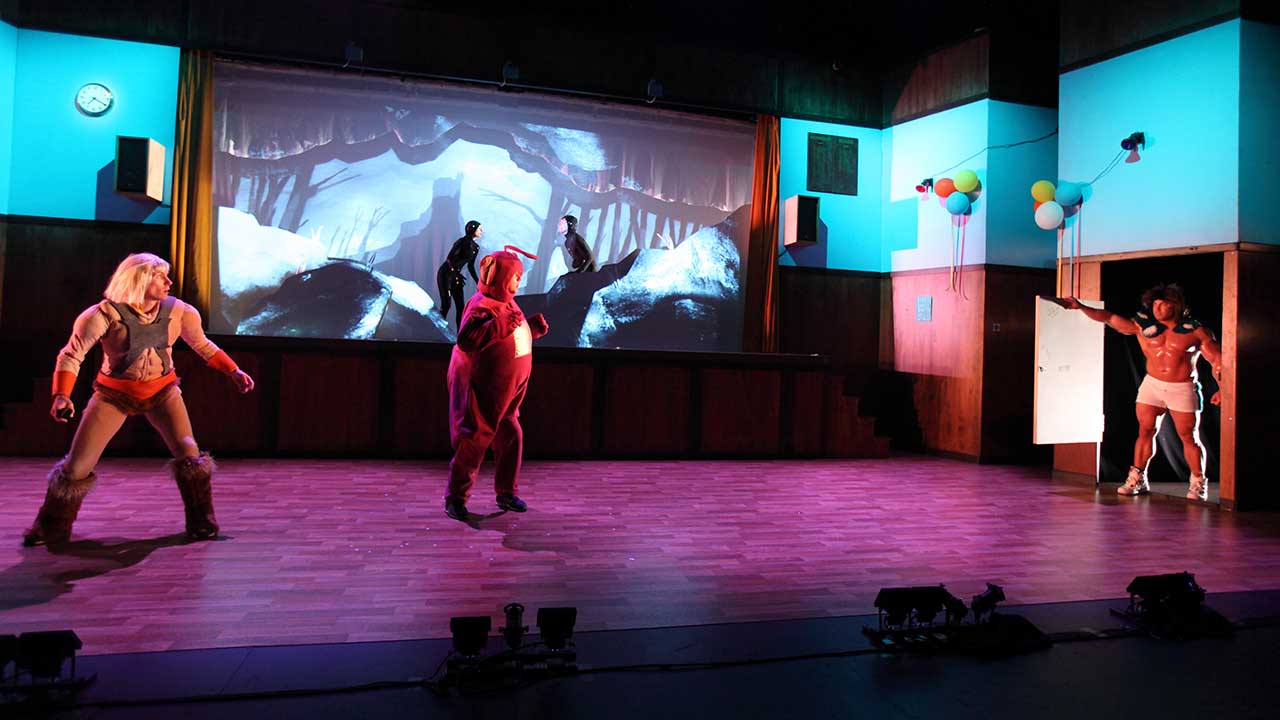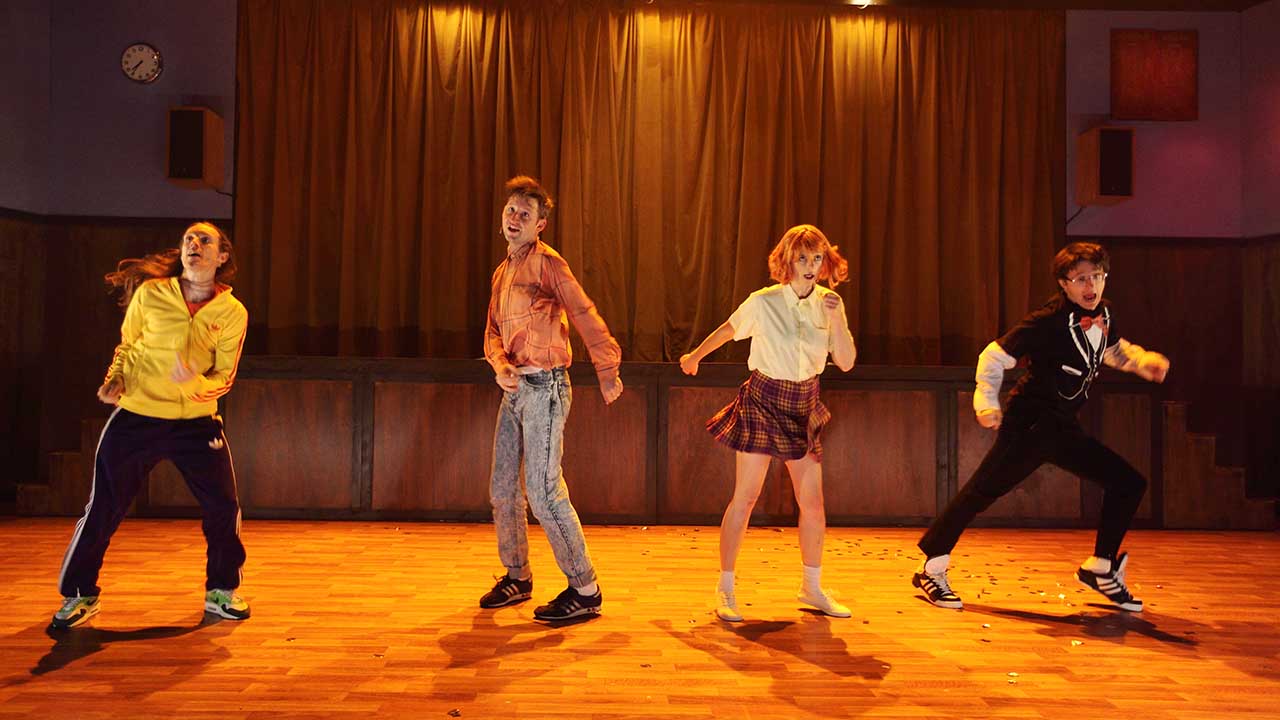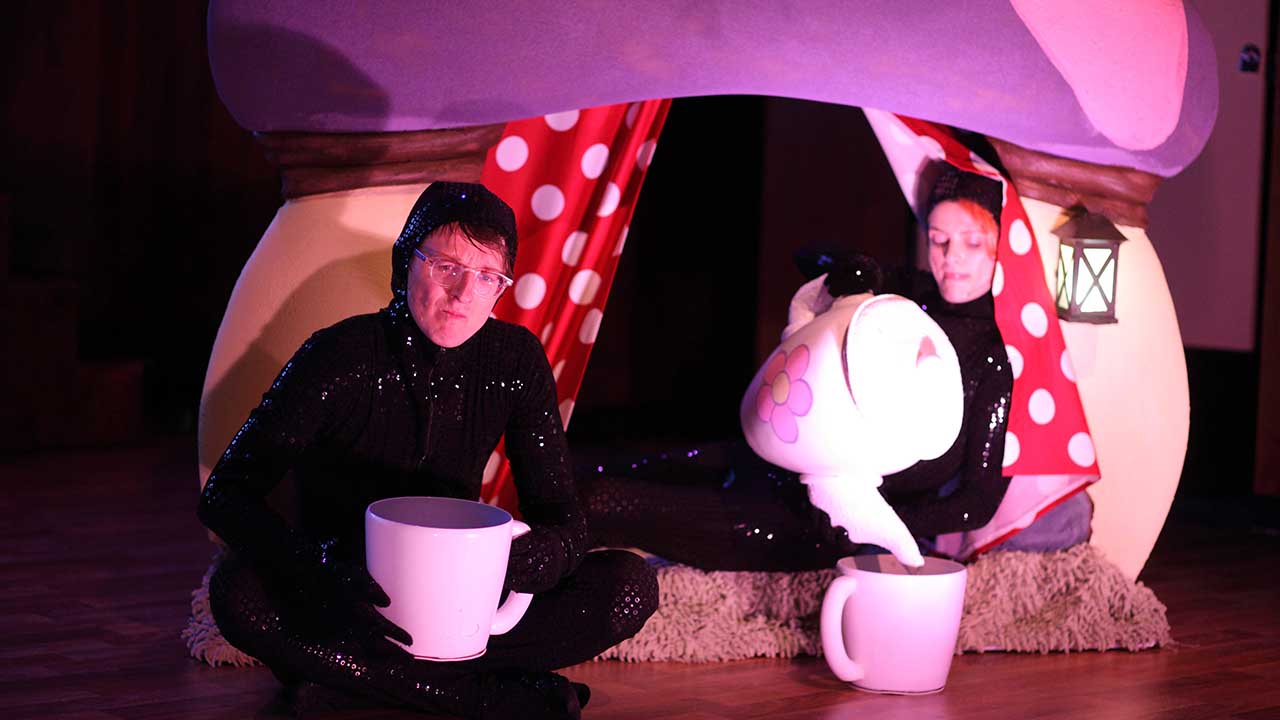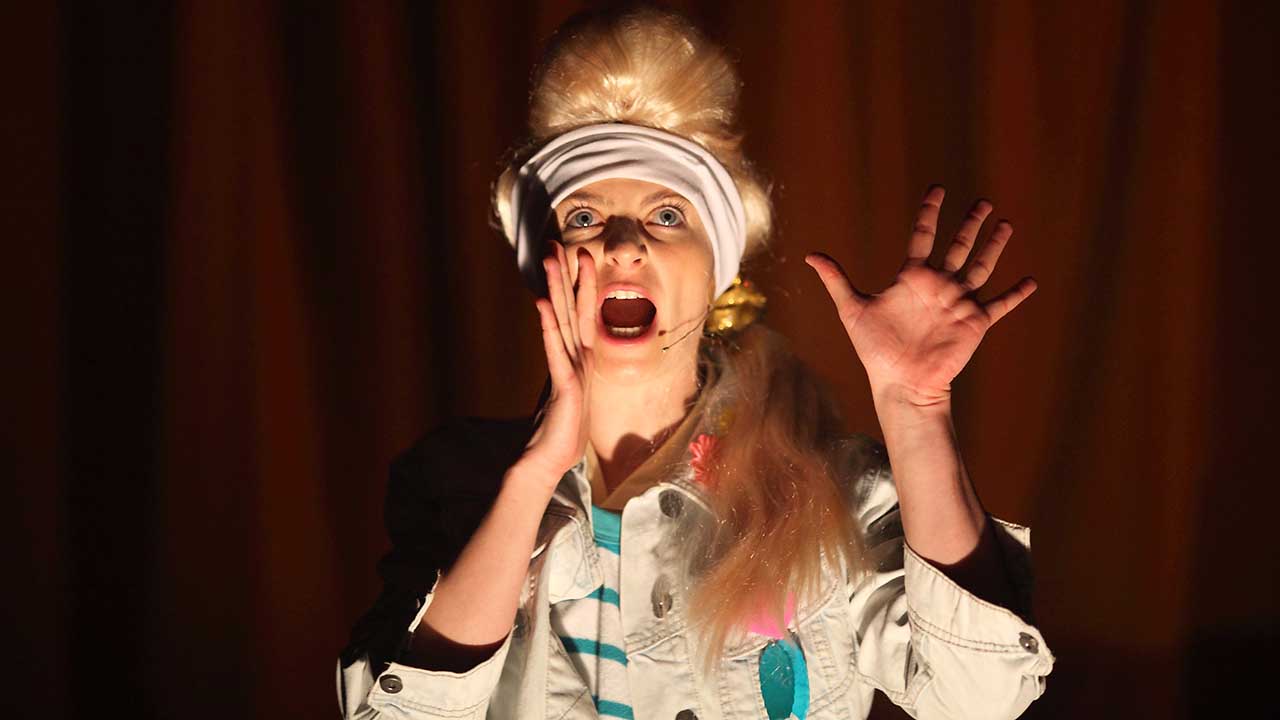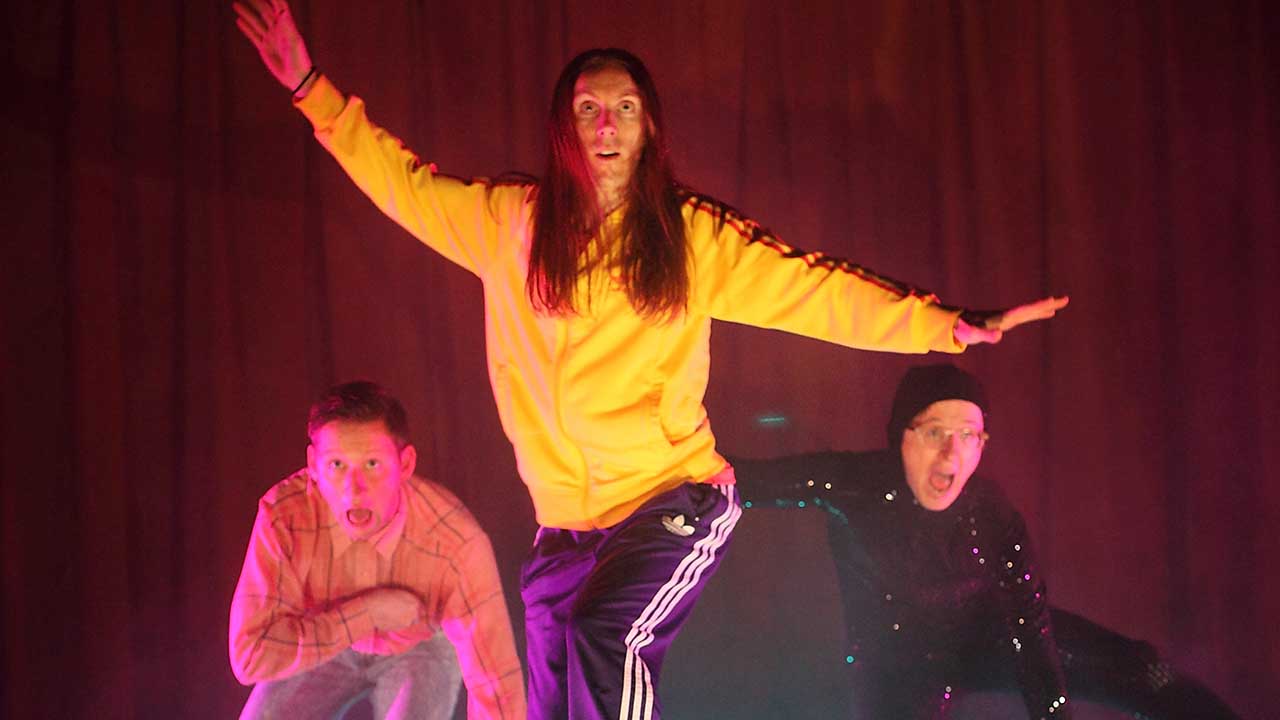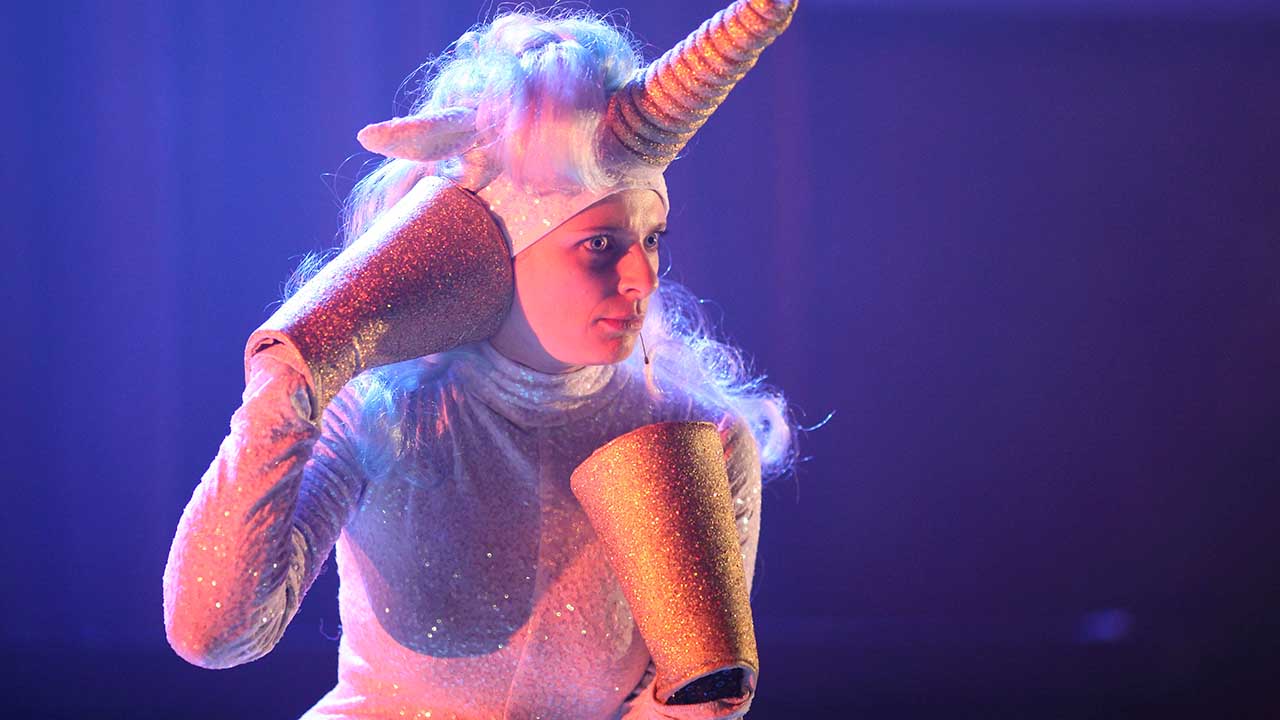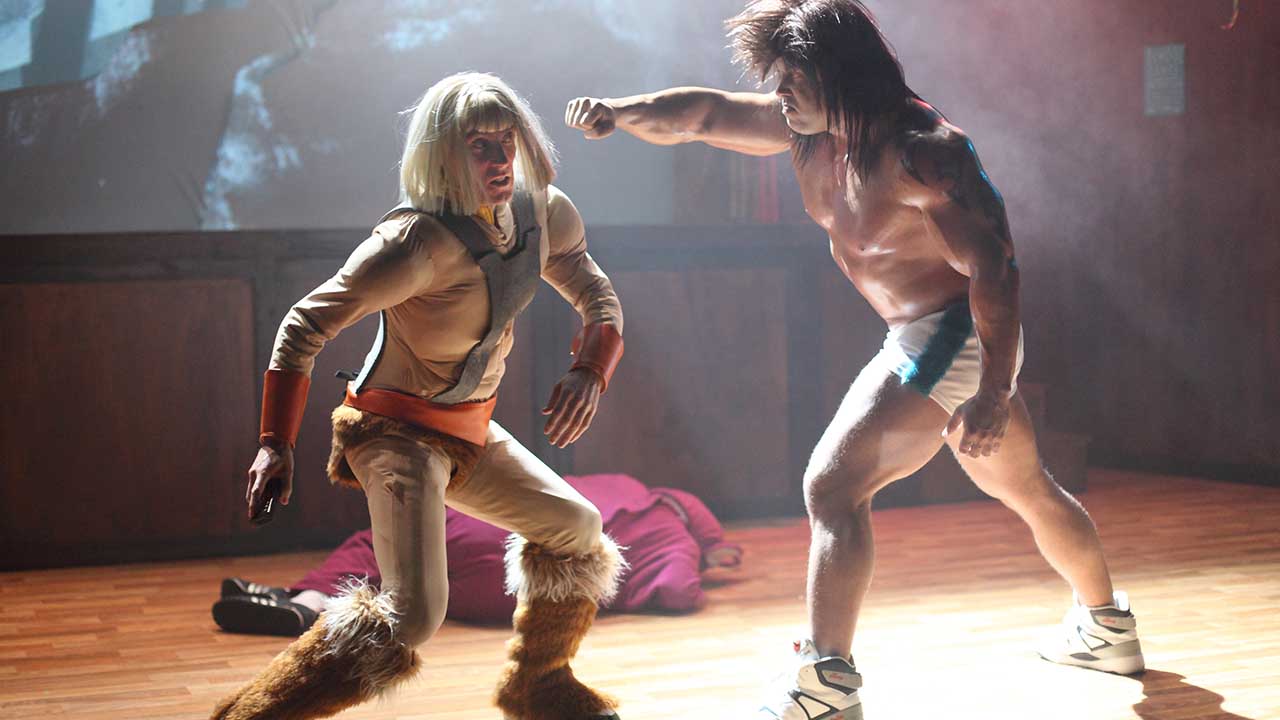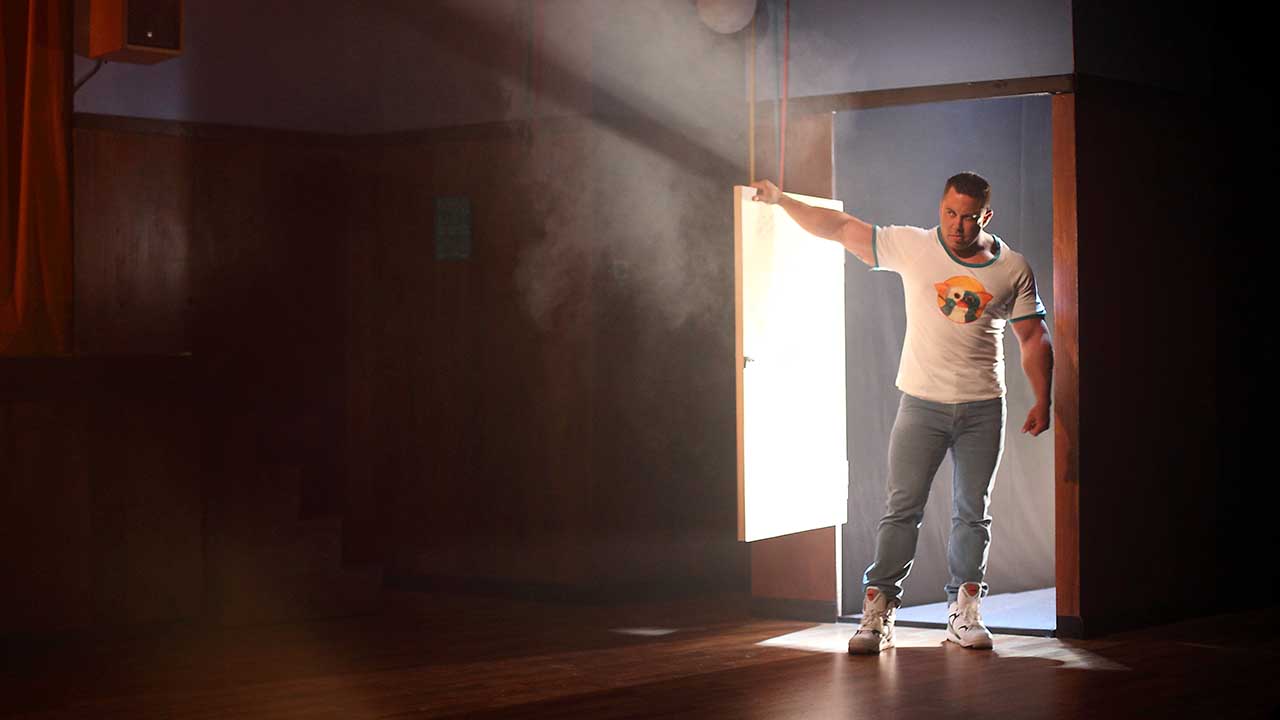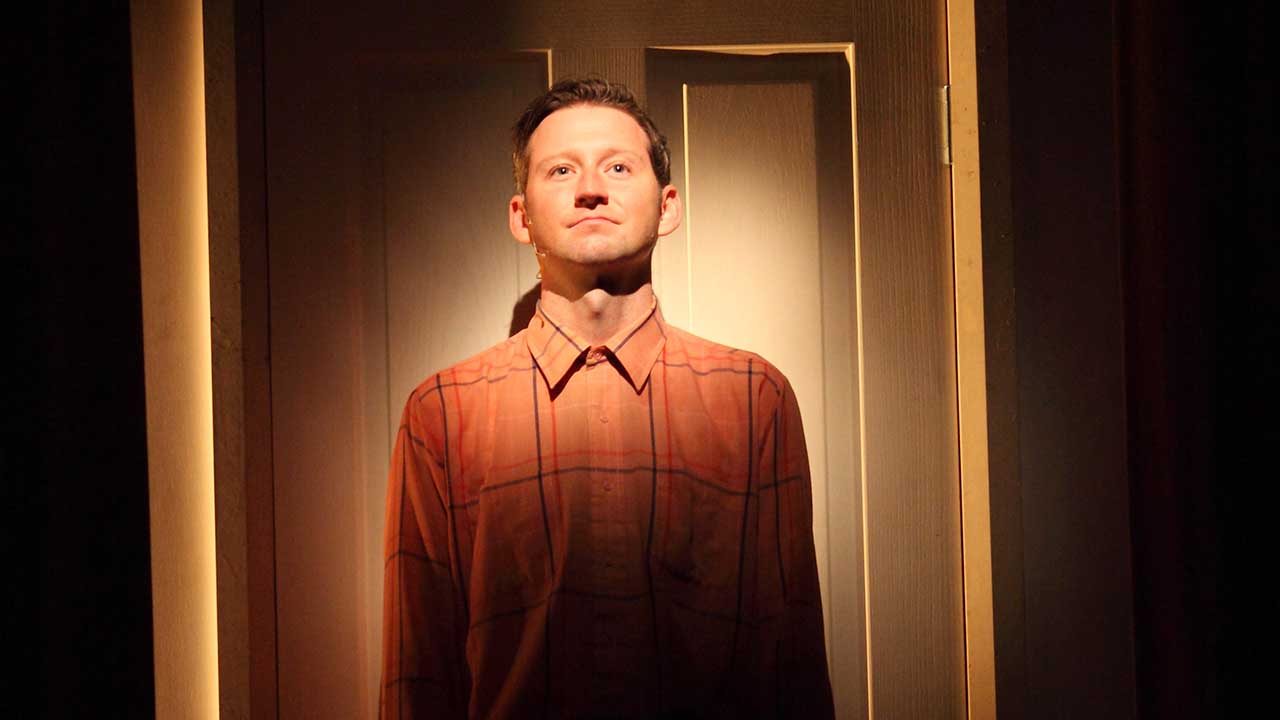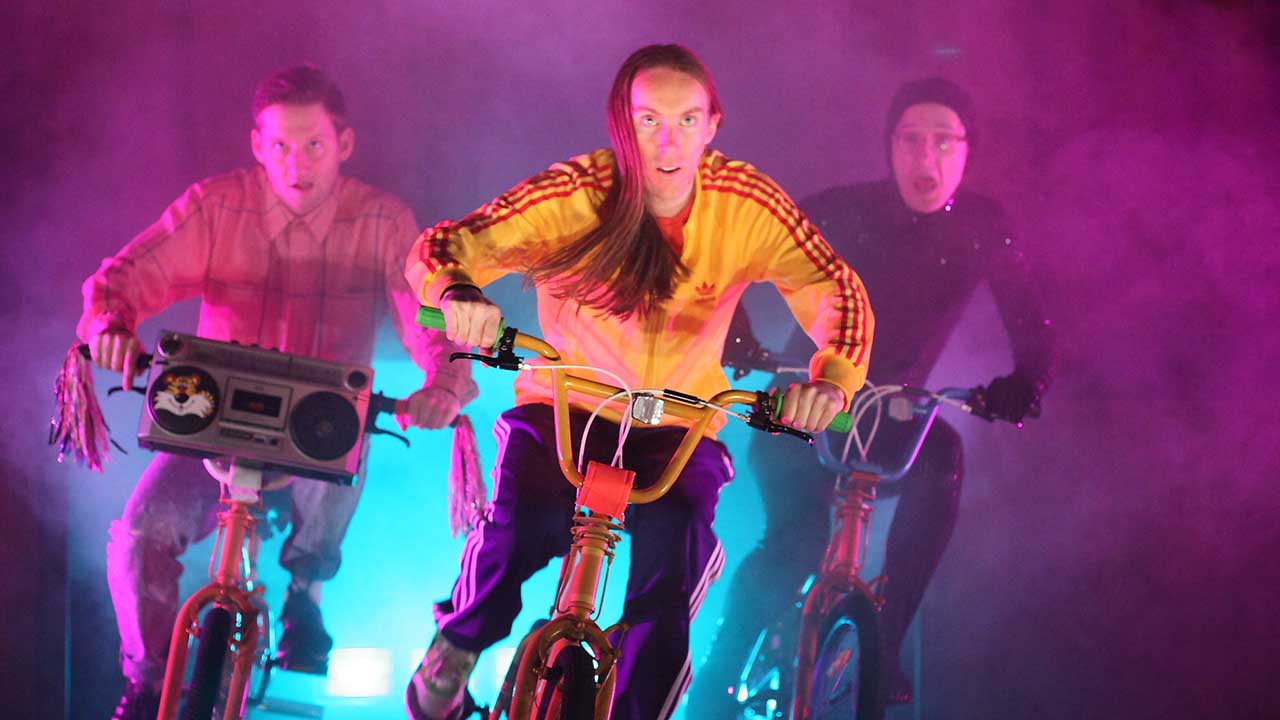 Credits
Director Rosemary Myers
Writer, Performer Matthew Whittet
Original Soundtrack, Performer Luke Smiles
Designer, Performer Jonathon Oxlade
Performer Amber McMahon
Lighting Designer Richard Vabre
Movement Consultant Gabrielle Nankivell
Animator Chris More
Sound System Designer Andrew Howard
Acknowledgements
School Dance is a Windmill Theatre Company production.