About
When two tiny rabbits get frightened by an apple falling from above, the anticipation of it happening again and again leads to an interactive and action-packed adventure.
Can our little fluffy heroes overcome their fear, and will they outwit the big, scary block-rocking bear?
Specially crafted to provide preschool audiences with intimate and non-threatening first theatrical experiences, this is a show full of invention and theatrical magic as the performers duck, dive and do their level best to stop the terrible plop!
Meet the Cast & Creative Team
Sam Haren
Director
Sam is a Creative Director of Sandpit, a company that create immersive, and interactive theatre and personal experiences. Sam was the Artistic Director of The Border Project from 2002-2012, directing or co-directing all of their work during that time.
He has co-directed Ghosts Toast and the Things Unsaid (Sandpit/ Google's Creative Lab), Eyes (Sandpit) and Skeleton with Larissa McGowan (Adelaide Festival 2013 & Dance Massive/Malthouse). Sam has worked with Australian Dance Theatre as a dramaturg and researcher. He was one of three international finalists for Rolex's Mentor and Protégé Initiative for a mentorship with Julie Taymor in 2006.
For Windmill Theatre Co, Sam has directed Plop!, Escape from Peligro Island, Grug and Grug and the Rainbow, as well as interactive experience My Room.
DJ TR!P
Composer, Musician
DJ TR!P is a multi-award winning producer, composer and performer of electronic music. Over a career spanning 20 years he has built an impressive repertoire of live compositions for his club sets, a variety of high profile events and productions. These include contemporary theatre, dance and film productions, as well as for festival openings, launches and major cultural events.
He has played live at numerous national and international venues, festivals and events including The New Victory Theater (42nd St, New York), Pittsburgh International Children's Festival, The Tank (New York), State Theater (New Jersey), Super Deluxe (Tokyo), Game On (from the Barbican Art Gallery), MONA FOMA, Adelaide's New Years Eve's Fireworks Countdown, DARK MOFO, The Famous Spielgeltent, Ten Days On The Island, Sydney Opera House, WOMADelaide, Adelaide Festival, Big Day Out, ACMI, Federation Square (New Years Eve), Brisbane Powerhouse, Falls Festival and many more. DJ TR!P worked with Windmill Theatre Co previously as the composer for their shows Plop! and Grug.
Geoff Cobham
Designer
Geoff has worked as an Event Producer, Production Manager, Lighting Designer, Set Designer, Public Artist and Venue Designer. His work includes smaller innovative productions at the Performance Space, Queens Theatre, Belvoir St and Red Shed.
Geoff has worked at non-theatre venues to large scale theatre/dance productions, festivals, art exhibitions, events, museums and venue creation. With his company Bluebottle he has designed many lighting installations and lit public artworks, buildings, landscapes and freeways. He received a Churchill Fellowship in 2010 to study Outdoor Theatre in Europe. This led to the creation of Barrio; inspired by the "participatory theatre" movement currently sweeping Europe.
Katherine Fyffe
Creative Consultant
Katherine graduated with Honours from Flinders Drama Centre, Adelaide in 2001. She was a founding member of The Border Project where she co-created and performed in a number of shows and also held the role of General Manager for 13 years.
She performed in I Am Not An Animal, I Animal, Trouble on Planet Earth, Highway Rock N Roll Disaster, Please Go Hop!, and Disappearance for the company. As a performer, Katherine has toured internationally in Afternoon of the Elves and The Green Sheep for Windmill, and performed in productions at STC, MTC, STCSA, Patch and Vitalstatistix. Recent writing credit Ghosts, Toast and the Things Unsaid for Sandpit and Google's Creative Lab won the 2016 Best Interactive Adelaide Fringe Award, and has since been adapted into a VR experience for ACMI. Katherine is currently General Manager at Polyglot Theatre.
Nathan O'Keefe
Performer
Nathan has worked extensively in theatre, both nationally and internationally. He has toured Asia, USA, and all across Australia, working for companies including Sydney Theatre Company, Melbourne Theatre Company, Windmill Theatre, State Theatre Company of South Australia, Griffin Theatre, Malthouse, Bell Shakespeare, Brink, Slingsby and Patch Theatre Company.
Nathan was a member of the State Theatre Company Actors Ensemble for 2017 and 2018.
Theatre credits include the title role in Macbeth, Sense & Sensibility, In The Club, A Doll's House (STCSA Ensemble), Tartuffe (STCSA/Brink), Things I Know To Be True, The Importance of Being Earnest, Hedda Gabler (STCSA), Masquerade (STCSA/Griffin), Betrayal (STCSA/MTC) and the title role of Pinocchio (Windmill/STCSA/Malthouse/STC/NY for the US Premiere Season at The New Victory Theatre on Broadway)
Nathan is an Adelaide Theatre Guide and Adelaide Critics Circle Award recipient.
Nadia Rossi
Performer
Nadia graduated from Flinders University Drama Centre in 2006. Credits include The Green Sheep (Assitej Festival, Hong Kong, US, New Zealand, Australian tour), CAT (Assitej Festival, SA regional tour), PLOP! (US, Australian tour Windmill Theatre Co).
She has also performed in The Book Show (Splash Theatre Company).
She has also performed in The Memory of Water and Three Sisters (State Theatre Company of SA). In the 2009 Adelaide Fringe Nadia performed in Make Me Honest, Make Me Wedding Cake (winner of the inSPACE Development Award, Adelaide Fringe 2009) the first original work from her ensemble theatre company isthisyours? which they followed with Best We Forget in the 2010 Adelaide Fringe. Nadia is a proud member of Equity.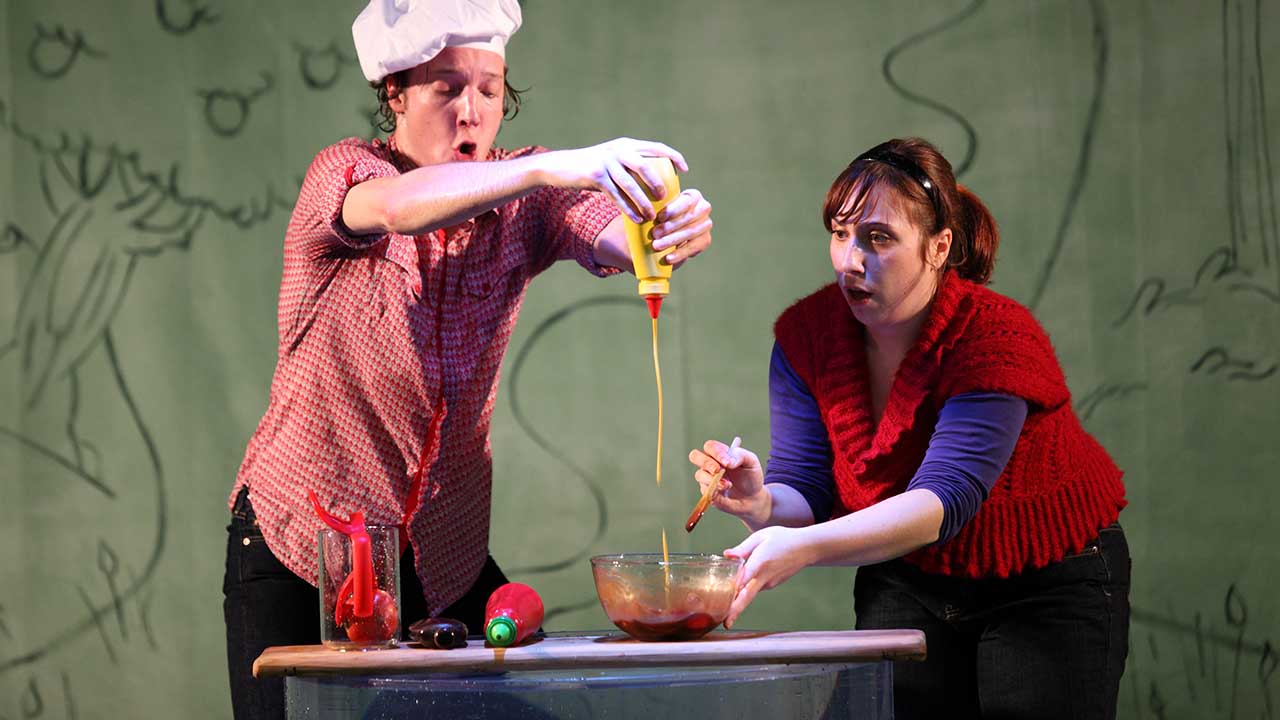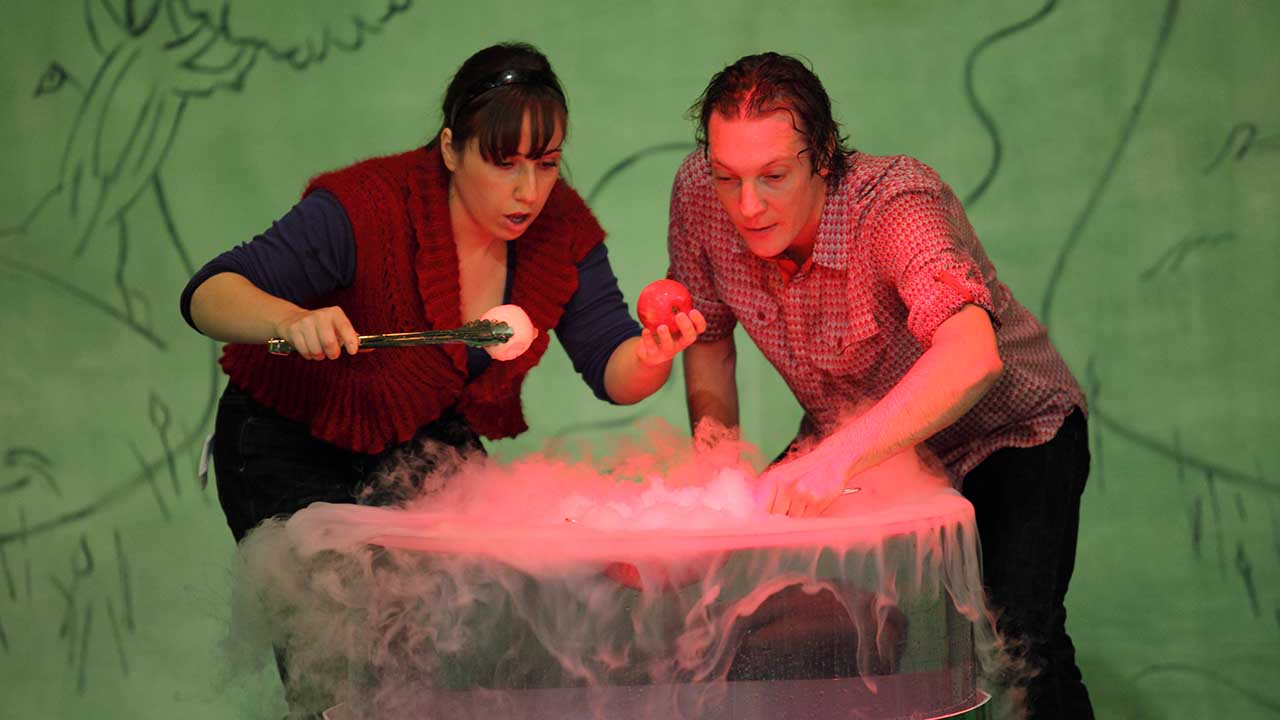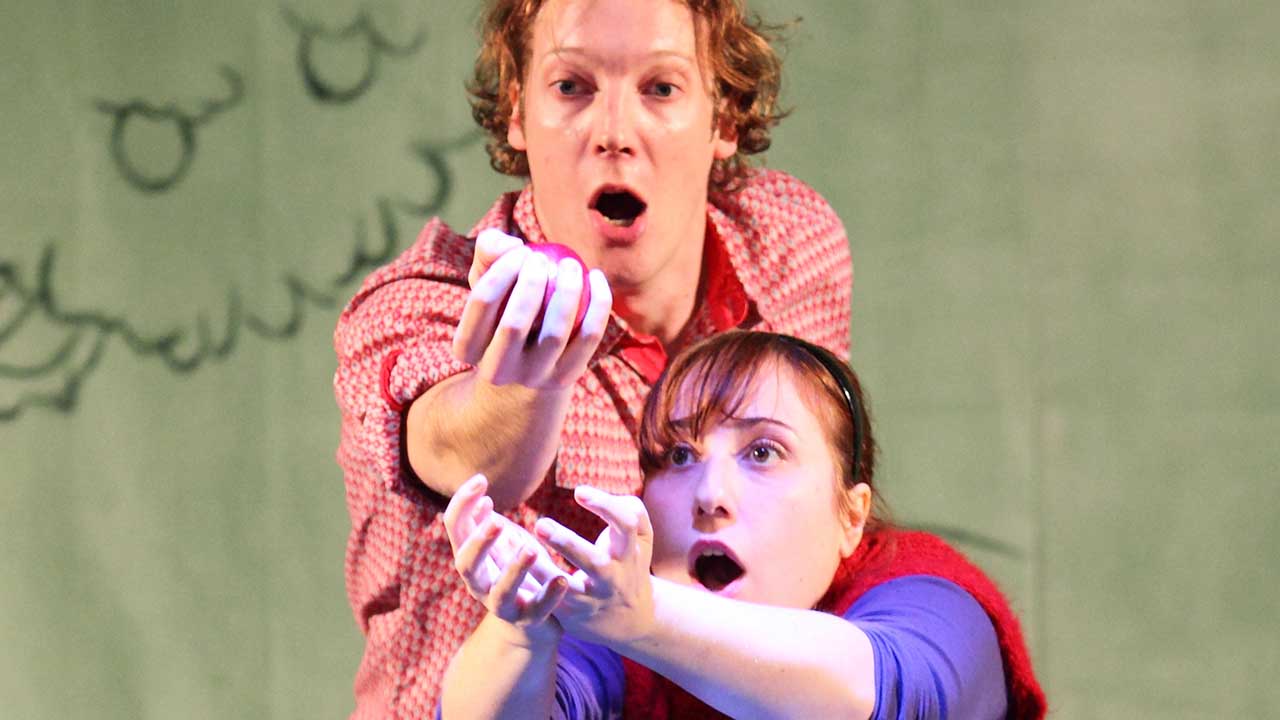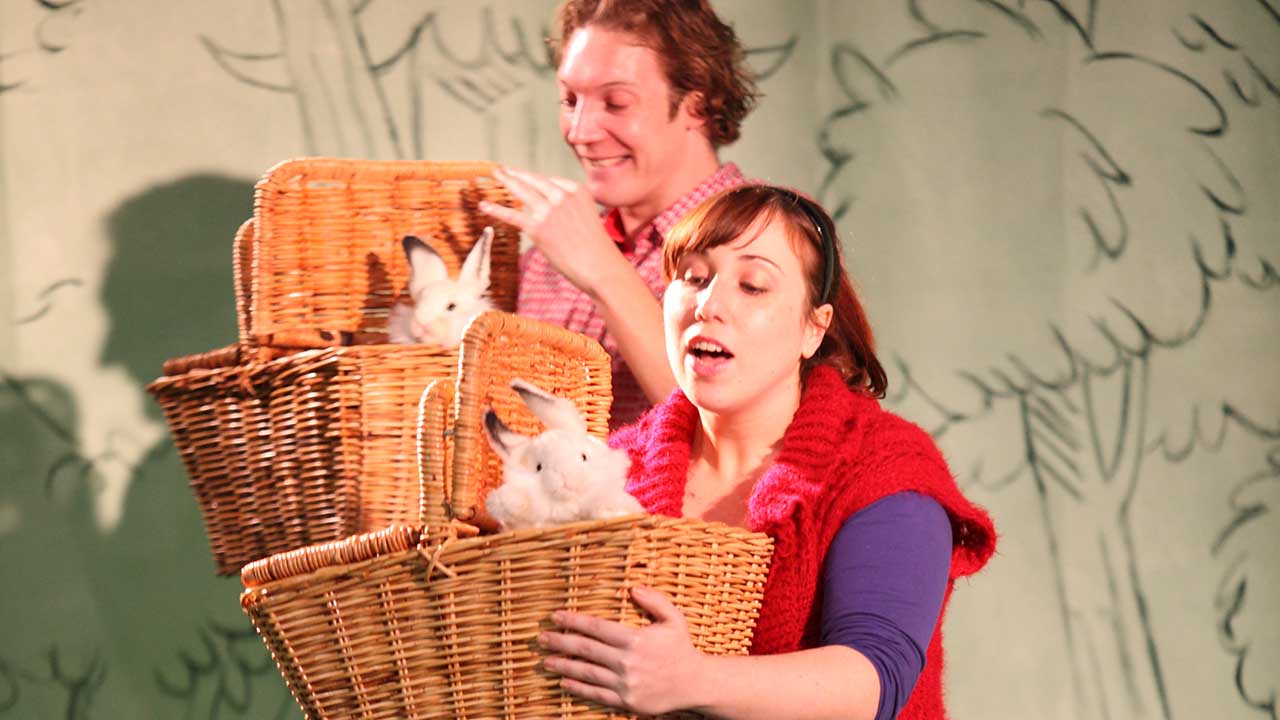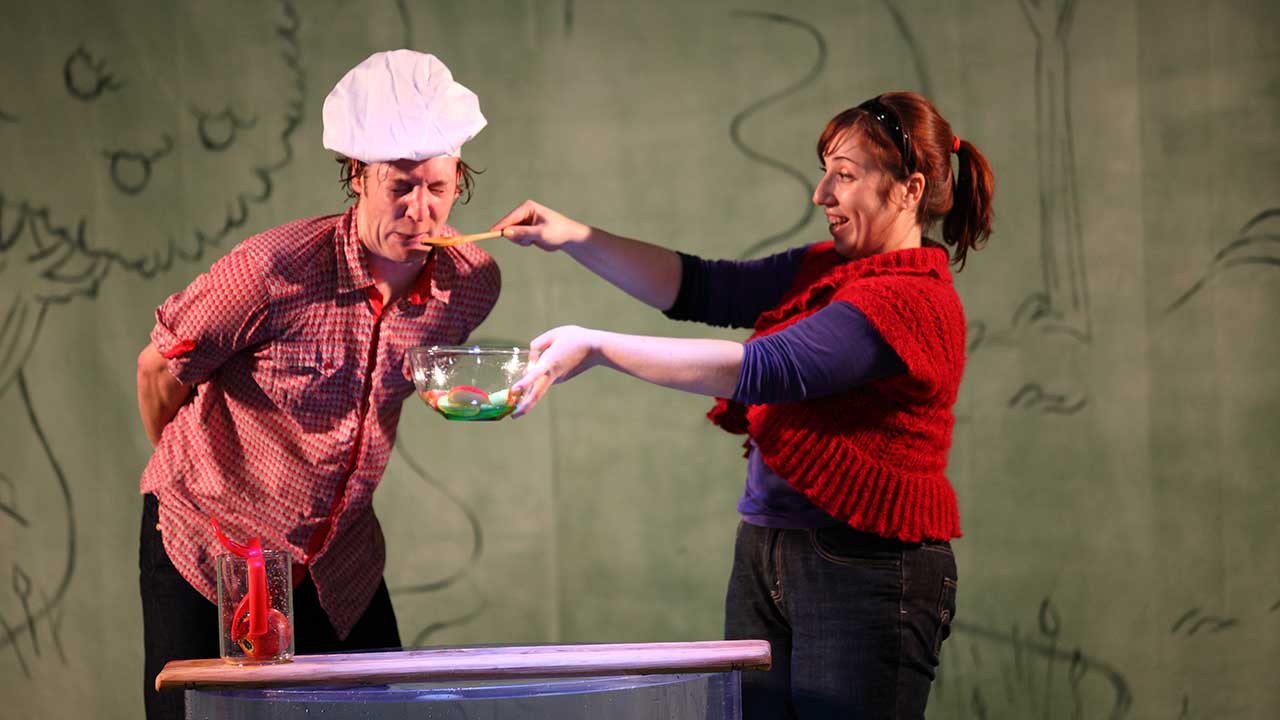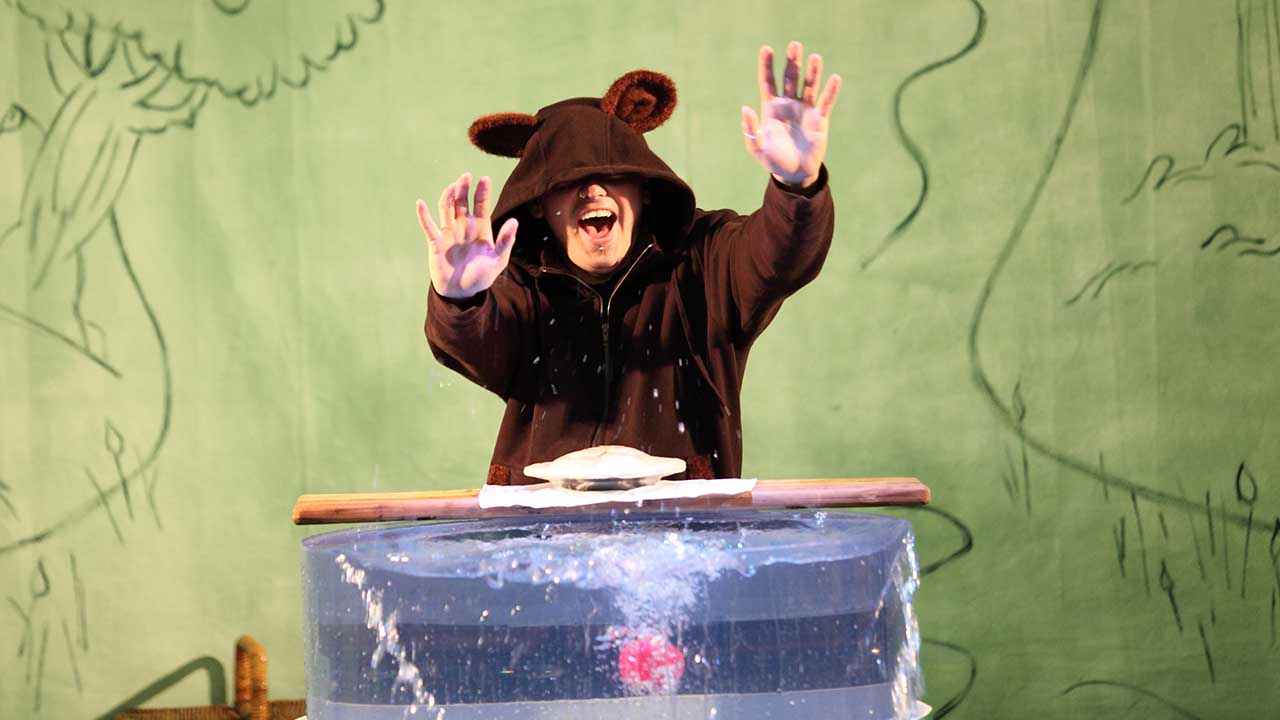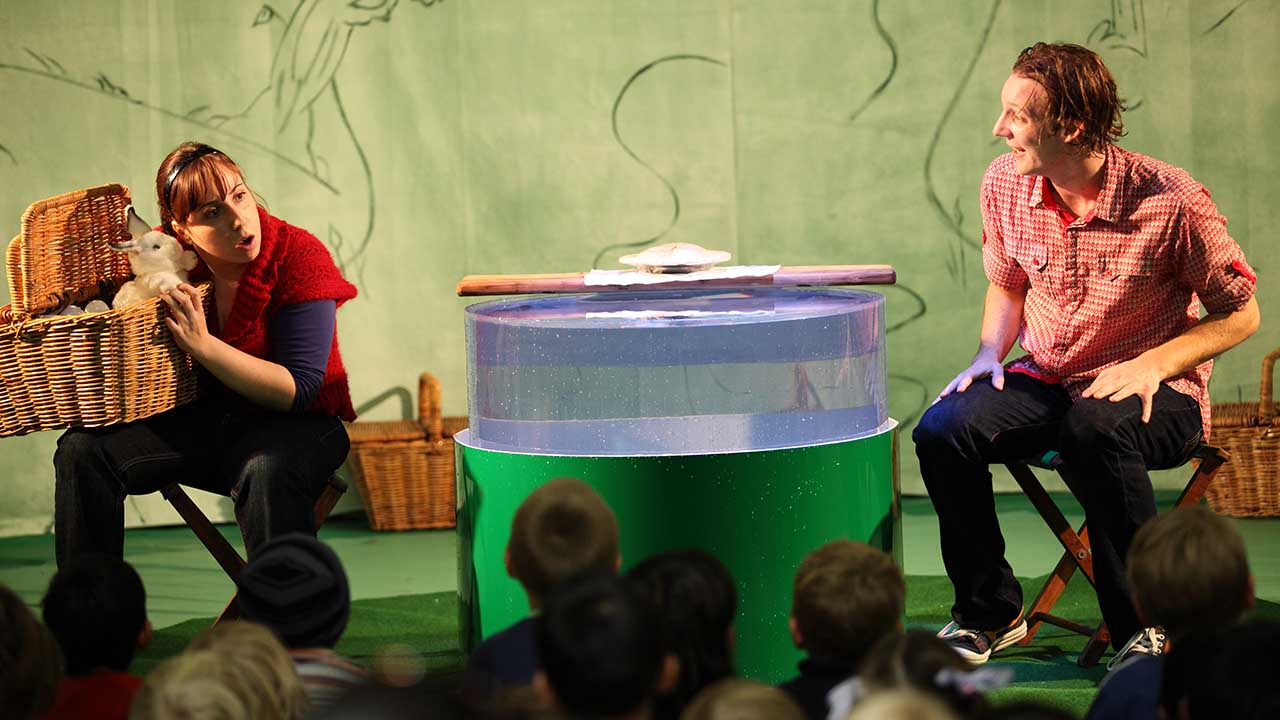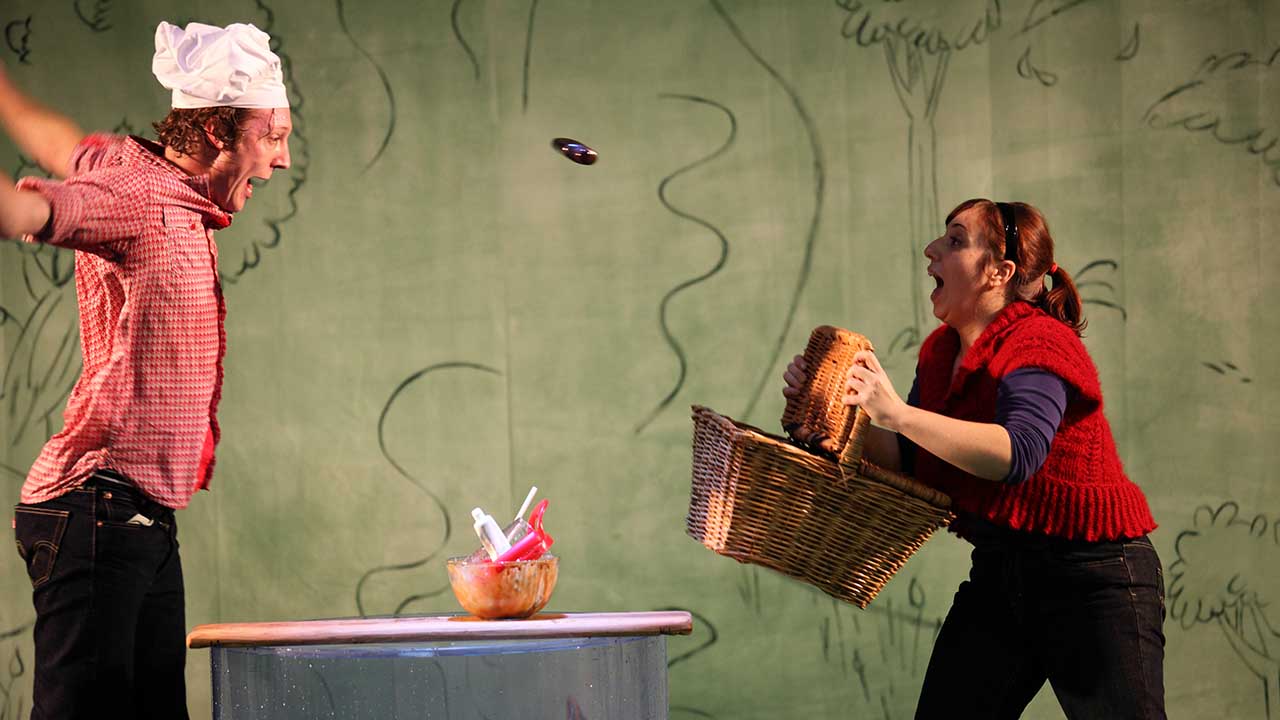 Credits
Director Sam Haren
Composer, Musician DJ TR!P
Designer Geoff Cobham
Creative Consultant Katherine Fyffe
Performer Nathan O'Keefe
Performer Nadia Rossi
Acknowledgements
Plop! is a Windmill Theatre Company production, commissioned with support from Come Out Festival and presented as part of Come Out 2009. The Terrible Plop published by Penguin 2009.