About
AGES

8 108

130

mins

Strobe effects
Once there was a lonely man with lots of love to give. He wanted a child so much that he carved himself a beautiful little boy. But the boy wanted the world and the latest designer sandshoes. He wanted fame, celebrity and to walk on the wild side. He was lured by temptation and the love of a blue girl. This woodenhead wanted more than his father could possibly give, and so he ran away to get it. This is his story…
Based on the classic tale and boldly retold as a witty, gothic, rocking, family music theatre spectacular, Pinocchio is a contemporary celebration of the 'whatever' generation.
Meet the Cast & Creative Team
Rosemary Myers
Director, Co-Writer
Under Rose's leadership as Artistic Director, Windmill creates and presents work inspired by the vibrancy, sophistication and inventiveness of young people and the exhilarating challenges they pose to creating theatre of relevance in this modern time.
Rose is a multi-Helpmann Award nominated director, her productions regularly visit leading stages and festivals around Australia and the world, including the Sydney Opera House, Hong Kong's Arts and Leisure Centre and New York's New Victory Theatre. Her directing credits for Windmill include Rumpelstiltskin, Pinocchio, The Wizard of Oz, Fugitive, School Dance, Big Bad Wolf and Girl Asleep.
Prior to Windmill, Rosemary was the Artistic Director of Arena Theatre Company and Artistic Director of Queensland Performing Arts Centre's Out of the Box Festival in 2010. In 2015, she directed her first feature film Girl Asleep with Windmill Theatre Co, and in 2017 she was awarded the prestigious Australia Council Theatre Award.
Julianne O'Brien
Writer
Julianne is a playwright with numerous stage and screen credits including Blue Heelers (Southern Star) and Backberner (ABC-TV Sydney). She consults as a dramaturg for theatre companies throughout Australia and lectures in story design at Victoria University.
Julianne also teaches comedy writing for Swinburne University and writes features for The Age. Julianne was dramaturg on the Arena Theatre multimedia trilogy Autopsy, Mass and Panacea, which won the 1999 ASSITEJ President's Award for Best in the World, presented in Norway. Both Autopsy and her highly acclaimed first play, The Women There, have toured Canada as invitees of major theatre festivals. Julianne wrote Arena Theatre's Eat Your Young that toured to Taiwan and Australian capital cities. For Windmill Theatre Co, she has written Pinocchio and Rumpelstiltskin.
Jethro Woodward
Musical Director
Jethro is a composer, musician and sound designer known for his expansive and highly layered film, theatre and dance scores. He is a multi Green Room Award winner and nominee, working with some of Australia's leading major and independent companies.
These include Melbourne Theatre Company, Malthouse Theatre, Belvoir, Arena, Windmill Theatre Co, Melbourne Symphony Orchestra, Australian Dance Theatre and more. Jethro won Green Room Awards for Moth (Malthouse/Arena), Goodbye Vaudeville Charlie Mudd (Malthouse/Arena) and The Bloody Chamber (Malthouse). He was the Musical Director and Sound Designer for six-time Helpmann nominated musical Wizard of Oz and multi-award winning Pinocchio.
Chris More
Video Designer
Chris studied Electronic Design and Interactive Media at Swinburne. His work with the moving image has led to creative collaborations for live performance and theatre, including Starchaser (Arena Theatre Company), Half Real (The Border Project).
He has also worked on Wizard of Oz and School Dance for Windmill Theatre Co, Girl Who Cried Wolf for Arena Theatre Company, Criminology for Arena Theatre Company (co-production with Malthouse Theatre), and Skid 180 with Arena Theatre Company (co-production with Contact). Chris runs the creative design practise Studio Organic, an interdisciplinary studio working in visual design.
Geoff Cobham
Lighting Designer
Geoff has worked as an Event Producer, Production Manager, Lighting Designer, Set Designer, Public Artist and Venue Designer. His work includes smaller innovative productions at the Performance Space, Queens Theatre, Belvoir St and Red Shed.
Geoff has worked at non-theatre venues to large scale theatre/dance productions, festivals, art exhibitions, events, museums and venue creation. With his company Bluebottle he has designed many lighting installations and lit public artworks, buildings, landscapes and freeways. He received a Churchill Fellowship in 2010 to study Outdoor Theatre in Europe. This led to the creation of Barrio; inspired by the "participatory theatre" movement currently sweeping Europe.
Carol Wellman Kelly
Movement
Carol was made in Australia and studied dance at the Victorian College of the Arts. She has extensive experience in performing, teaching and choreographing both nationally and internationally. From 1992 – 1999, she worked as a freelancer in London.
She was the assistant director for Garry Stewart and ADT (2000-2008), rehearsal director for Tasdance, Artistic advisor and Project manager Restless dance Theatre, Movement lecturer Flinders University Drama department, member Board of Directors, Australia Council, Ausdance and SA and Audio Describer for theatre and dance. Carol's work with Windmill Theatre Co includes The Wizard of Oz, Girl Who Cried Wolf, Pinocchio, Big Bad Wolf  and Rumpelstiltskin.
Paul White
Musician
Paul White is one of Adelaide's most sought after musicians, producers, composers, and educators. He has worked with an extensive list of the who's who of Australian music including Brian Cadd, Stevie Wright, Troy Cassar Daly, The Party boys and many more.
He has also been in his own projects like Goose, Lucifer's Lounge and the Hammond Eggs. Paul has composed music for short films, commercials, and video games and also produces, engineers and co-writes music with other artists. Paul has toured extensively both nationally and internationally with his music and works regularly in Adelaide not only as a gigging musician but also as a session keyboard player for many recording artists.
Jonathon Oxlade
Designer, Performer
Jonathon has designed set and costumes for Queensland Theatre, LaBoite Theatre, isthisyours?, Aphids, Arena Theatre Company, Polyglot, The Real TV Project, Polytoxic, Men of Steel, Lemony S Puppet Theatre, Terrapin Puppet Theatre, Vitalstatistix and Barking Gecko.
He has also worked with Bell Shakespeare, The Border Project, State Theatre of South Australia, Dead Puppet Society, The Last Great Hunt, Sydney Theatre Company, The Escapists, Melbourne Theatre Company, Sandpit, Belvoir St Theatre and Windmill Theatre Co, where he is resident designer. Jonathon has received numerous awards. Most recently in 2016, Jonathon was awarded the Sidney Myer Creative Fellowship and received APDG awards for both Best Production Design and Best Costume Design for Girl Asleep, and received an AACTA award for best Costume for Girl Asleep.
In 2017, he received the Sydney Theatre Award for Best Costume Design for Mr Burns.
Mitchell Butel
Performer
Mitchell holds four Helpmann Awards, three Sydney Theatre Awards and two Green Room Awards for his work as an actor, singer and director.
Mitchell's stage credits include Mr Burns: A Post-Electric Play, The Government Inspector, Angels in America, Strange Interlude, Snugglepot and Cuddlepie, The Laramie Project, A View from the Bridge, Dead Heart (Belvoir), The Resistible Rise of Arturo Ui, Arms And The Man, Romeo And Juliet, Summer Rain, Harbour, The Republic Of Myopia, Mourning Becomes Electra, Tartuffe, Dead White Males, The Cafe Latte Kid, Six Degrees Of Separation (STC), Pinocchio and Rumpelstiltskin (Windmill Theatre Co/STCSA) and many more. Commercial musical credits include A Funny Thing Happened On The Way To The Forum, Assassins, Avenue Q, Follies and Little Shop Of Horrors.
He holds two AFI nominations for his work in Australian feature films. His film and TV highlights include Dance Academy, Holding The Man, Gettin' Square, The Bank, Strange Fits Of Passion, Dark City and more.
Paul Capsis
Performer
Spanning an extensive career, Paul is best known as a theatre, concert and cabaret performer. His theatre highlights include Angela's Kitchen, Little Bird, The Threepenny Opera, Boulevard Delirium, Three Furies, The Rocky Horror Show and All About My Mother.
He has worked on these productions with various state and independent theatre companies throughout Australia. Paul has also worked extensively internationally including in New York, London, Vienna, Shanghai and Hong Kong. He appeared in a leading role in the Australian feature film The Boy Castaways, as well as the telemovie Carlotta (2013). He has won five Helpmann Awards, a Green Room Award, a Film Critics Circle Award and the 2010 Sidney Myer Individual Performing Arts Award.
Jude Henshall
Performer
Jude graduated with Honours from Flinders University with a Bachelor of Creative Arts in 2006. Since then, she has worked extensively for flagship, independent and experimental theatre companies across Australia and internationally.
Companies include Bell Shakespeare, Ontrorend Goed, State Theatre Company of SA, Windmill Theatre Co and Patch Theatre. Jude is an associate member of The Border Project and a founding member of isthisyours? Film and television credits include Sunshine and Oranges, The Swimming Lesson, Yuri Shima, Wire Through the Heart and Rainshadow.
Danielle Catanzariti
Performer
Danielle is a L'Oreal Paris AFI Young Award winning actress for her first feature film, Hey Hey It's Esther Blueburger in 2007. She starred as lead character Esther Blueburger and starred opposite Academy Award nominees Toni Collette and Keisha Castle-Hughes.
Following this, Danielle was cast in Sydney Theatre Company's 2008 season play Blackbird, directed by Cate Blanchett, which toured to Germany and New Zealand. Danielle also starred opposite singer Natalie Imbruglia in the Australian feature film Closed for Winter, as well as completing a guest appearance on Seven Network's All Saints. She has appeared in various productions for Windmill Theatre Co, Brink, State Theatre Company of SA and Belvoir St Theatre.
Nathan O'Keefe
Performer
Nathan has worked extensively in theatre, both nationally and internationally. He has toured Asia, USA, and all across Australia, working for companies including Sydney Theatre Company, Melbourne Theatre Company, Windmill Theatre, State Theatre Company of South Australia, Griffin Theatre, Malthouse, Bell Shakespeare, Brink, Slingsby and Patch Theatre Company.
Nathan was a member of the State Theatre Company Actors Ensemble for 2017 and 2018.
Theatre credits include the title role in Macbeth, Sense & Sensibility, In The Club, A Doll's House (STCSA Ensemble), Tartuffe (STCSA/Brink), Things I Know To Be True, The Importance of Being Earnest, Hedda Gabler (STCSA), Masquerade (STCSA/Griffin), Betrayal (STCSA/MTC) and the title role of Pinocchio (Windmill/STCSA/Malthouse/STC/NY for the US Premiere Season at The New Victory Theatre on Broadway)
Nathan is an Adelaide Theatre Guide and Adelaide Critics Circle Award recipient.
Alirio Zavarce
Performer
A multi-award-winning artistic director and theatre maker, Alirio Zavarce was born in Caracas, Venezuela and migrated to Australia in 1992, graduating from the Flinders University Drama Centre in 2000. He has numerous performance credits with theatre companies across Australia including Sydney Theatre Company, Victorian Opera, Malthouse and State Theatre Company South Australia.
Alirio is the Artistic Director of AJZ Productions, True North Youth Theatre Ensemble and No Strings Attached Theatre of Disability. Alirio wrote and directed Trapped and Sons & Mothers, and wrote and performed in the semi-autobiographical The Book of Loco. He also directed A Kid Like Me as part of the 2015 Come Out Festival. He represented Australia in the Worlds Festival for Children's Theatre in Canada in 2016, and won both a Ruby Award and an Awgie Award in the same year.
Alirio is currently developing three works: The Tower of Babel, The Book of Errors and I Forgot to Remember To Forget, which premiered at the True Colours Festival in Singapore, and will make its Australian premiere in 2019.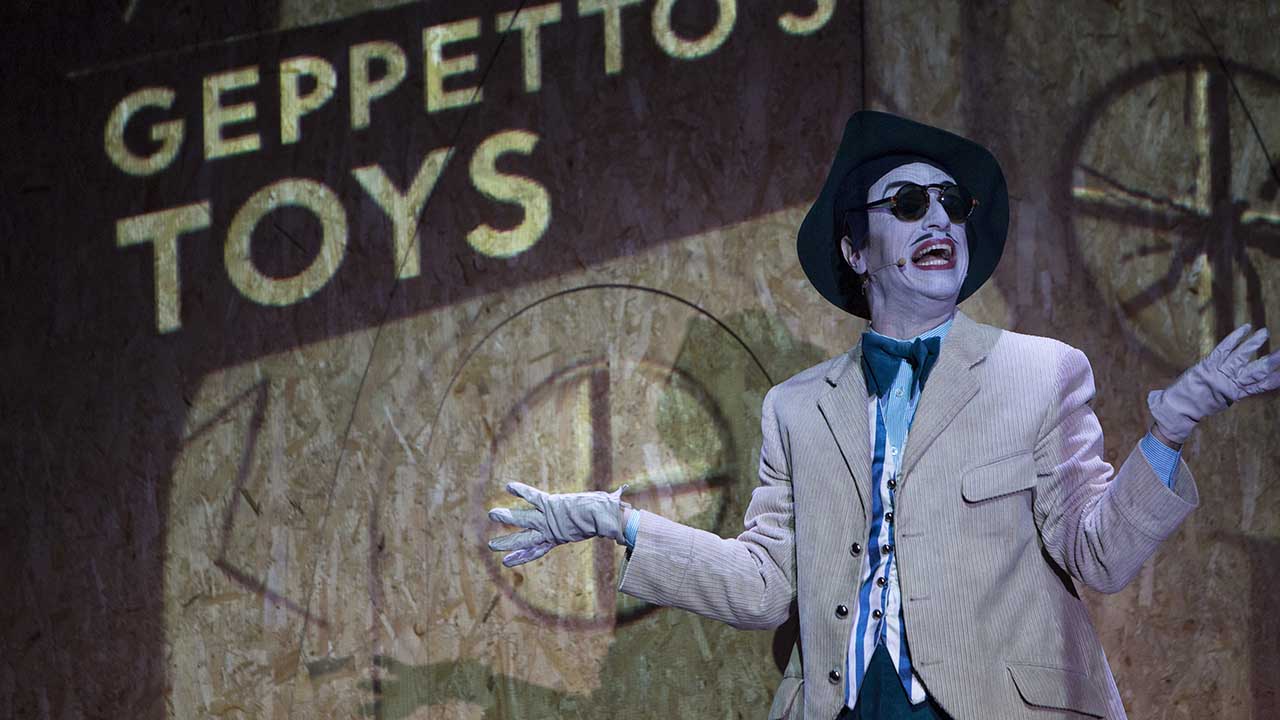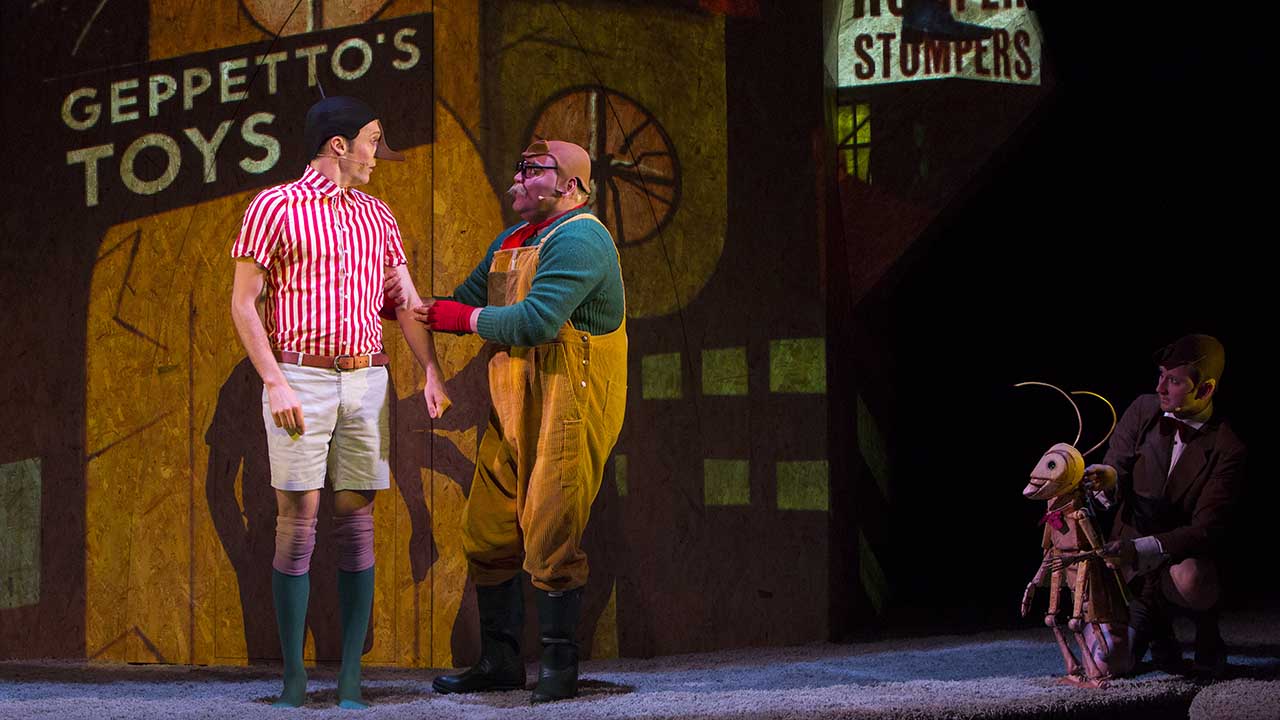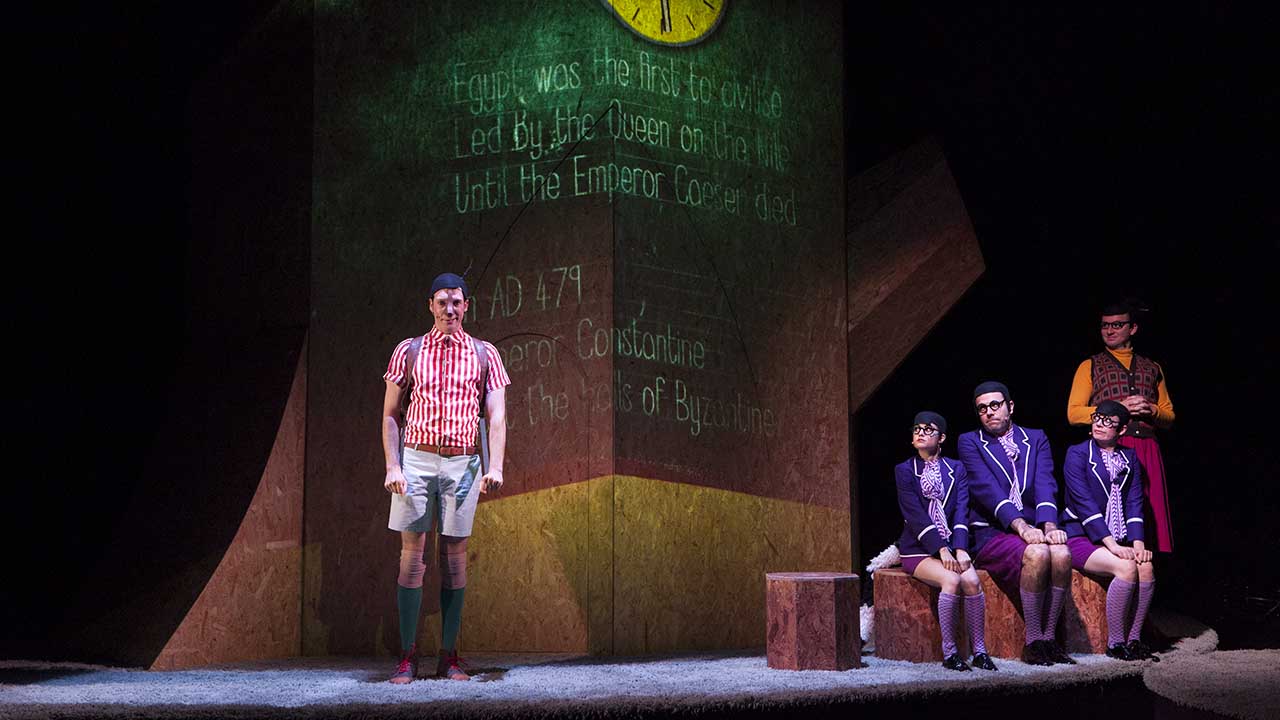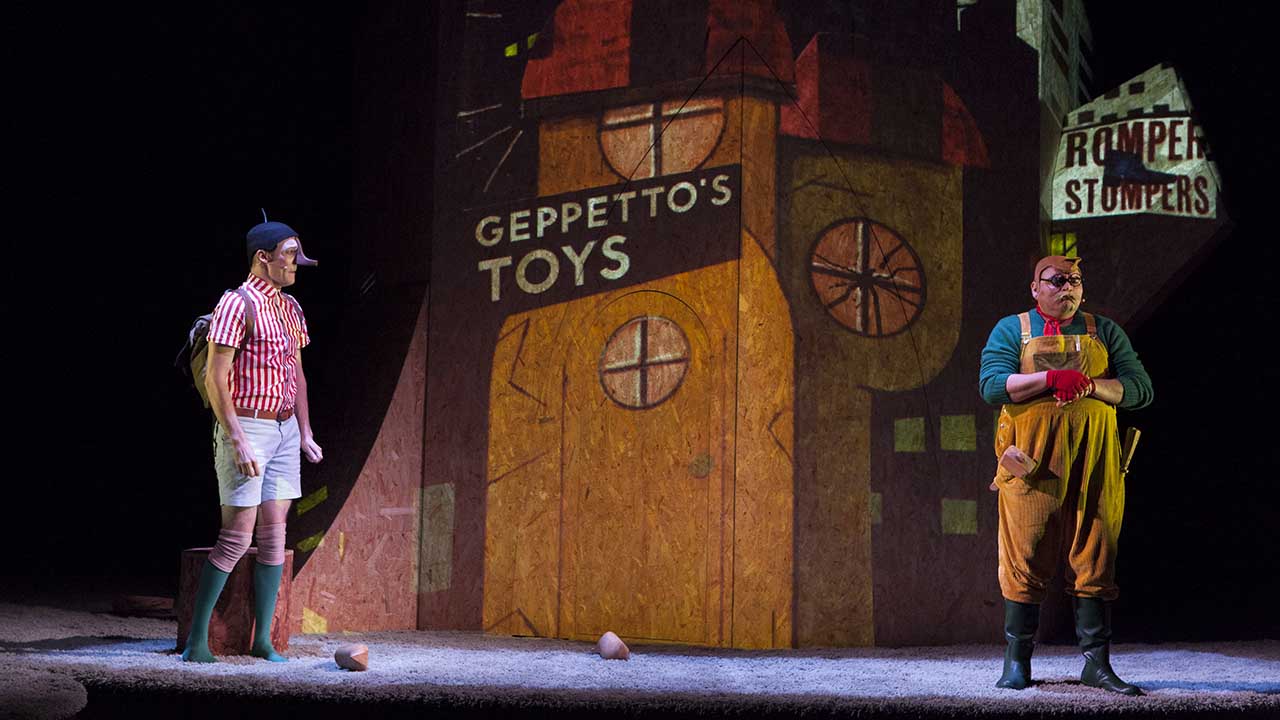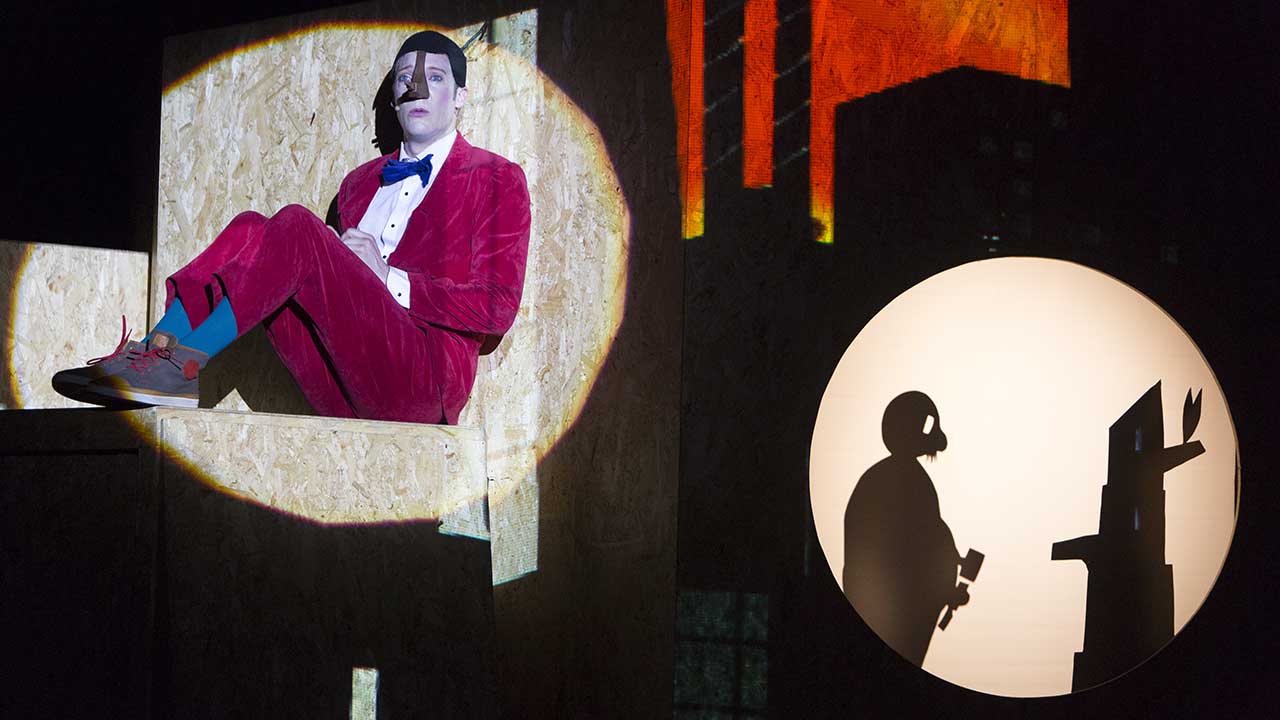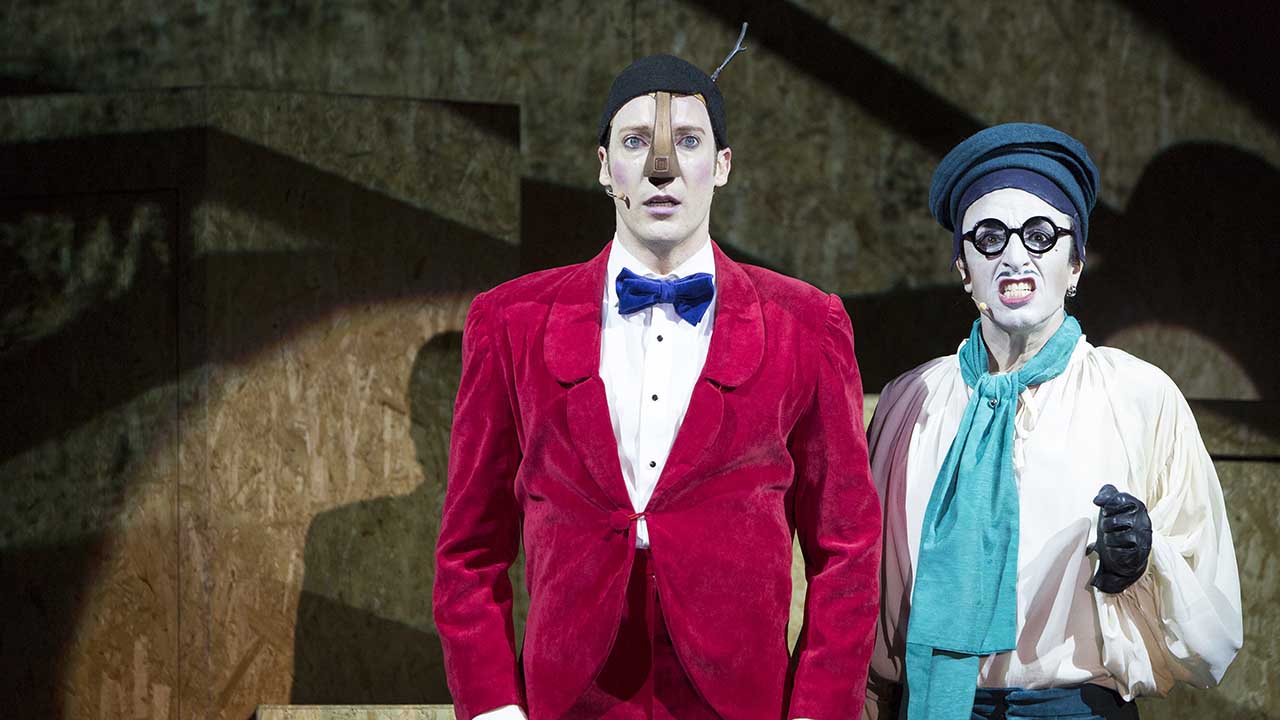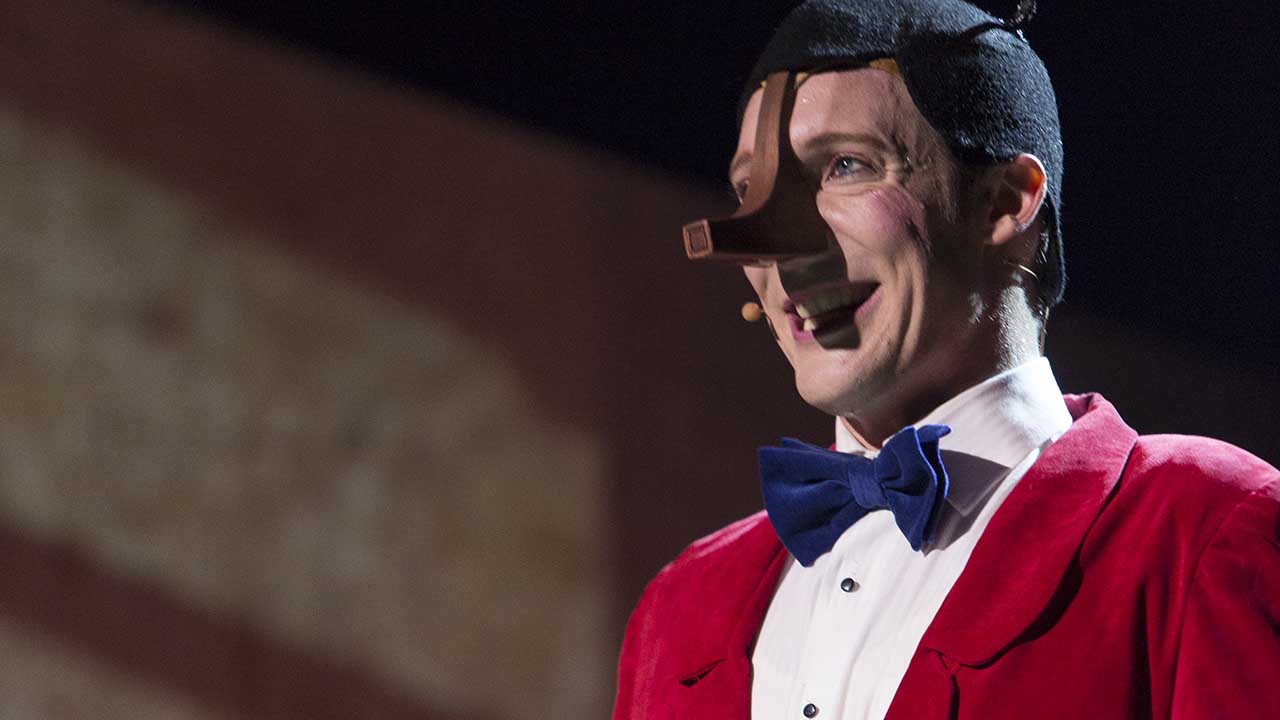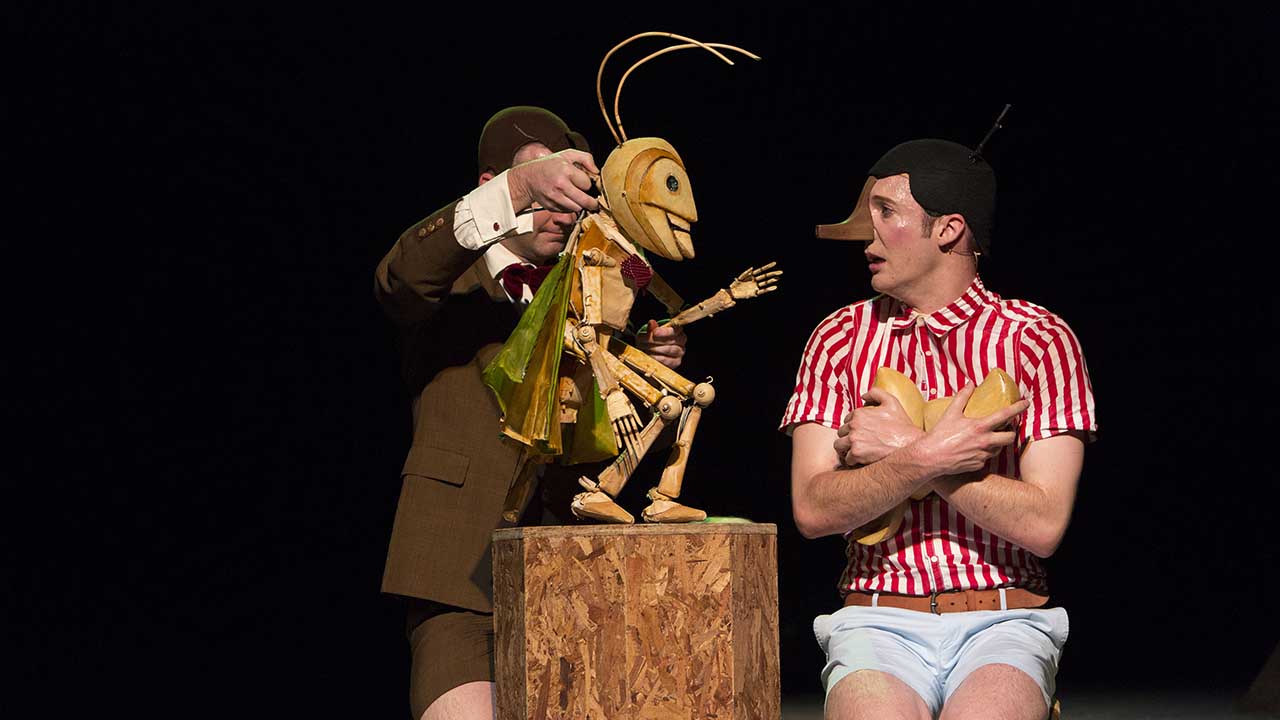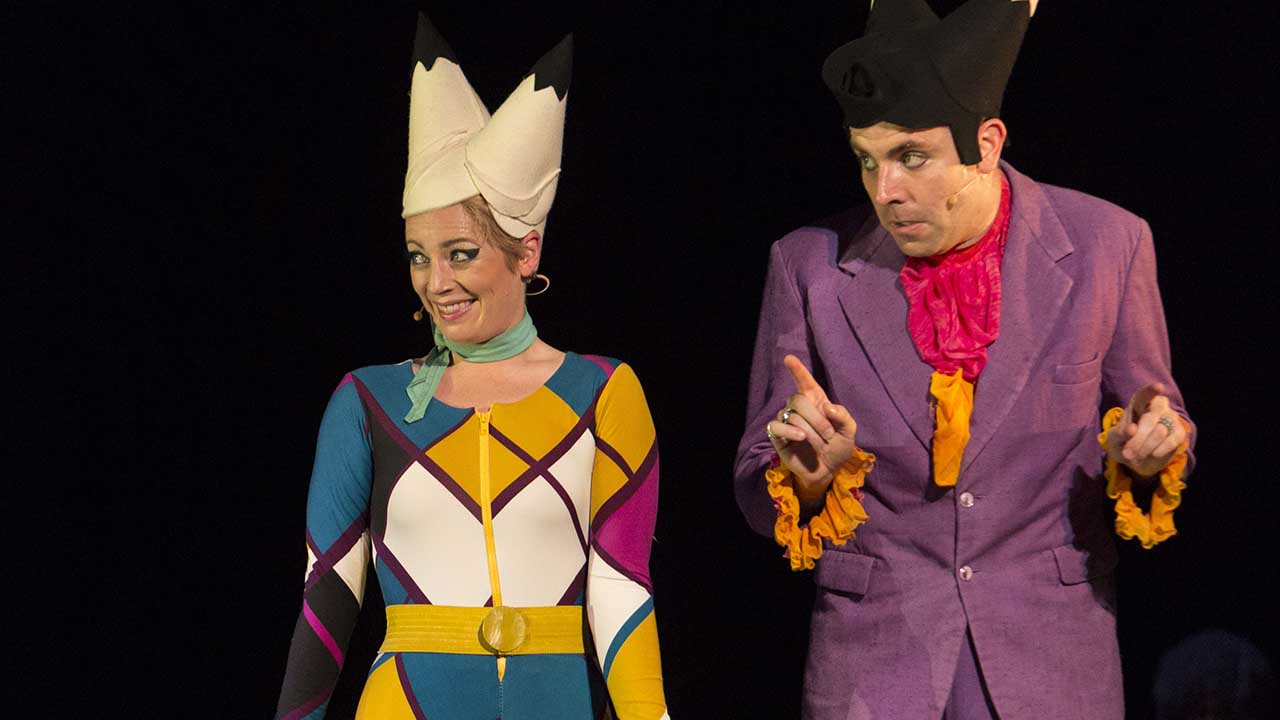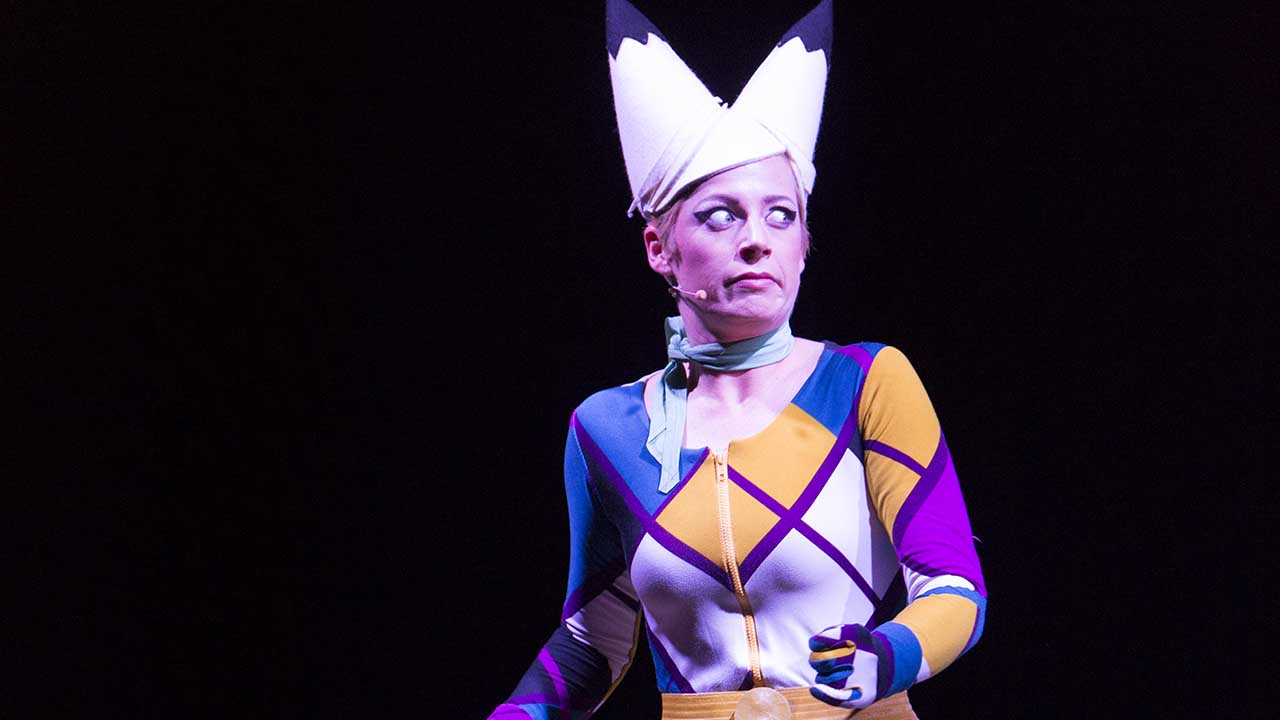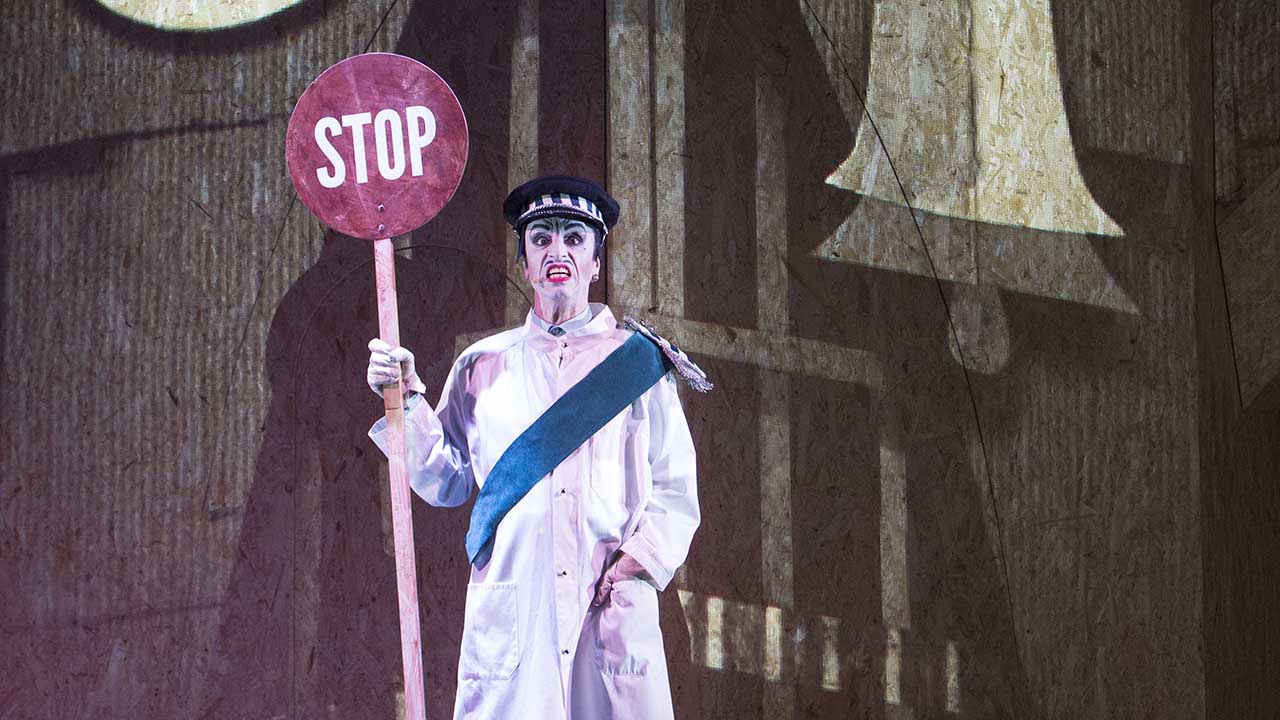 Credits
Director, Co-Writer Rosemary Myers
Writer Julianne O'Brien
Musical Director Jethro Woodward
Video Designer Chris More
Lighting Designer Geoff Cobham
Movement Carol Wellman Kelly
Musician Paul White
Designer, Performer Jonathon Oxlade
Performer Mitchell Butel
Performer Paul Capsis
Performer Jude Henshall
Performer Danielle Catanzariti
Performer Nathan O'Keefe
Performer Alirio Zavarce