About
Meet Laura – habitual fibber and high school geek. Then there's Catriona – the popular princess, upset because her jet-setting parents are going to miss her 13th birthday.
Seeing an opportunity to score popularity points, Laura convinces Catriona to lure Mummy and Daddy back from OS. But as soon as their diabolical plan is set in motion an unfortunate series of events begins to unfold in a way that neither of the girls could have ever imagined.
This is a high tech, witty and sharp-tongued satire on the politics of the playground.
Meet the Cast & Creative Team
Rosemary Myers
Director
Under Rose's leadership as Artistic Director, Windmill creates and presents work inspired by the vibrancy, sophistication and inventiveness of young people and the exhilarating challenges they pose to creating theatre of relevance in this modern time.
Rose is a multi-Helpmann Award nominated director, her productions regularly visit leading stages and festivals around Australia and the world, including the Sydney Opera House, Hong Kong's Arts and Leisure Centre and New York's New Victory Theatre. Her directing credits for Windmill include Rumpelstiltskin, Pinocchio, The Wizard of Oz, Fugitive, School Dance, Big Bad Wolf and Girl Asleep.
Prior to Windmill, Rosemary was the Artistic Director of Arena Theatre Company and Artistic Director of Queensland Performing Arts Centre's Out of the Box Festival in 2010. In 2015, she directed her first feature film Girl Asleep with Windmill Theatre Co, and in 2017 she was awarded the prestigious Australia Council Theatre Award.
Jethro Woodward
Composer
Jethro is a composer, musician and sound designer known for his expansive and highly layered film, theatre and dance scores. He is a multi Green Room Award winner and nominee, working with some of Australia's leading major and independent companies.
These include Melbourne Theatre Company, Malthouse Theatre, Belvoir, Arena, Windmill Theatre Co, Melbourne Symphony Orchestra, Australian Dance Theatre and more. Jethro won Green Room Awards for Moth (Malthouse/Arena), Goodbye Vaudeville Charlie Mudd (Malthouse/Arena) and The Bloody Chamber (Malthouse). He was the Musical Director and Sound Designer for six-time Helpmann nominated musical Wizard of Oz and multi-award winning Pinocchio.
Chris More
Video, Set Designer
Chris studied Electronic Design and Interactive Media at Swinburne. His work with the moving image has led to creative collaborations for live performance and theatre, including Starchaser (Arena Theatre Company), Half Real (The Border Project).
He has also worked on Wizard of Oz and School Dance for Windmill Theatre Co, Girl Who Cried Wolf for Arena Theatre Company, Criminology for Arena Theatre Company (co-production with Malthouse Theatre), and Skid 180 with Arena Theatre Company (co-production with Contact). Chris runs the creative design practise Studio Organic, an interdisciplinary studio working in visual design.
Emily Barrie
Set, Costume, Props Designer
Emily's design history includes set and costume for Melbourne Theatre Company, Full Tilt, Arena Theatre Company, Rawcus Theatre, Back to Back, Melbourne Worker's Theatre, Ilbijerri, The Women's Circus, Restless Dance Theatre, NICA, Union House Theatre.
She has also worked with Red Stitch, Melbourne Fringe, The Spaghetti Western Orchestra, Moomba, Windmill Theatre Co, Die Roten Punkte, Federation Square, Mushroom Records, and The Melbourne Museum.
Richard Vabre
Lighting Designer
Richard is a freelance lighting designer. He has lit productions for Melbourne Theatre Company, Sydney Theatre Company, Malthouse Theatre, Victorian Opera, Windmill Theatre Co, Arena Theatre Company, NICA, The Darwin Festival and Back to Back Theatre.
He has also designed the lighting for Stuck Pig's Squealing, Chambermade, Rawcus, Red Stitch, Polyglot, Melbourne Worker's Theatre, Aphids and many productions at La Mama Awards. Richard has won 5 Green Room Awards including the Association's John Truscott Prize for Excellence in Design (2004). He has also been nominated for 8 other Green Room Awards.
Jessica Barnden
Performer
Jessica completed her Honours degree at the Flinders University Drama Centre in 2007.  She was a founding member of Accidental Productions, and was nominated for an Adelaide Curtain Call Award for best female actor for her work in World's End.
Jessica has also appeared in The Shape of Things and Arabian Nights. Jessica featured in ABC3's Prank Patrol and does regular work as a voice-over artist.
Sarah Brokensha
Performer
Sarah's theatre credits include Mutzenball (little black box) Black Crow Lullabies (a trilogy) with floogle, the award winning comedy The Night Before Christmas for Waterline Theatre Co, Mutzenball (little black box) directed by Daisy Brown.
Mutzenball nominated for a Green Room Theatre Award for Best Cabaret Ensemble and nominated for Best Cabaret Show 2008. Sarah has also performed in Ollie and the Minotaur for floogle, Emily Loves to Bounce for Patch Theatre Co, and Ruby Bruise for Vitalstatistix/The Misery Children. Her television and film credits include the role of Susan in the short feature film Angela's Decision directed by Mat King and in the ABC mini-series Rain Shadow.
Danielle Catanzariti
Performer
Danielle is a L'Oreal Paris AFI Young Award winning actress for her first feature film, Hey Hey It's Esther Blueburger in 2007. She starred as lead character Esther Blueburger and starred opposite Academy Award nominees Toni Collette and Keisha Castle-Hughes.
Following this, Danielle was cast in Sydney Theatre Company's 2008 season play Blackbird, directed by Cate Blanchett, which toured to Germany and New Zealand. Danielle also starred opposite singer Natalie Imbruglia in the Australian feature film Closed for Winter, as well as completing a guest appearance on Seven Network's All Saints. She has appeared in various productions for Windmill Theatre Co, Brink, State Theatre Company of SA and Belvoir St Theatre.
Matt Crook
Performer
Matt is a Flinders Drama Centre graduate, ensemble member of award-winning independent theatre company five.point.one and a Critics' Circle emerging artist of the year recipient. Matt has appeared in many productions for Windmill Theatre Co.
Rumpelstiltskin (co-produced with State Theatre Company South Australia [STCSA]), toured Grug through China and North America, including a one-month New York season in 2013, appeared in Grug and The Rainbow and The Girl Who Cried Wolf. Other highlights include Volpone (Or The Fox), Between Two Waves, Babyteeth, Pornography and The Give And Take (STCSA), The Front (Adelaide Cabaret Festival), Once Upon a Midnight (OzAsia Festival), The Bureau of Complaints (AJZ Productions), No Hello (Duende), Van Badham's Notoriously Yours, The Lake, The Share and That Face (five.point.one).
Most recently, Matt starred in Australian film Top End Wedding.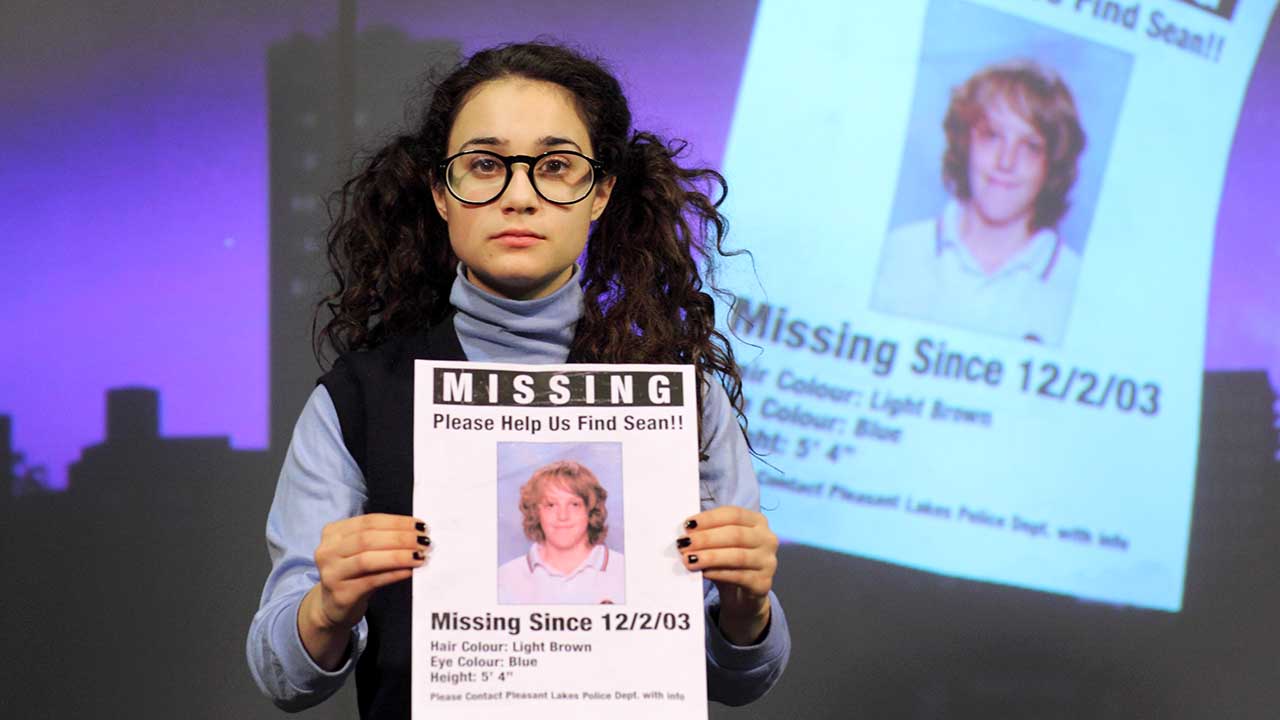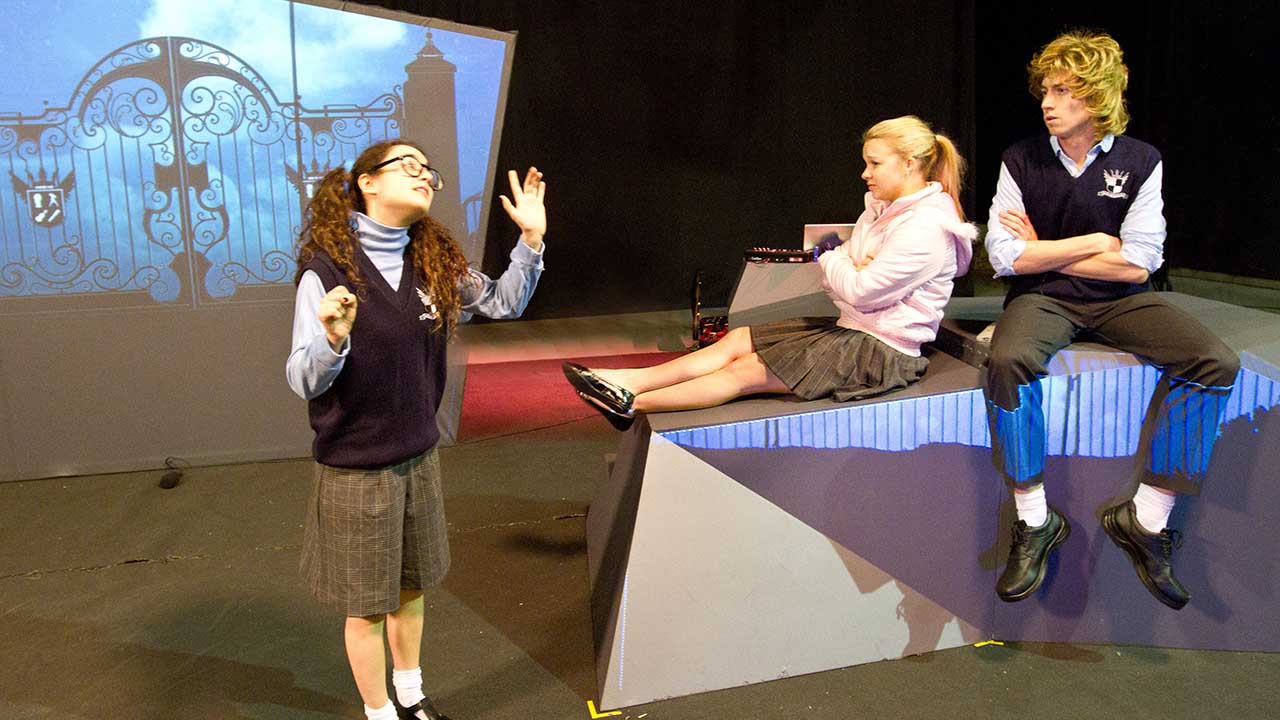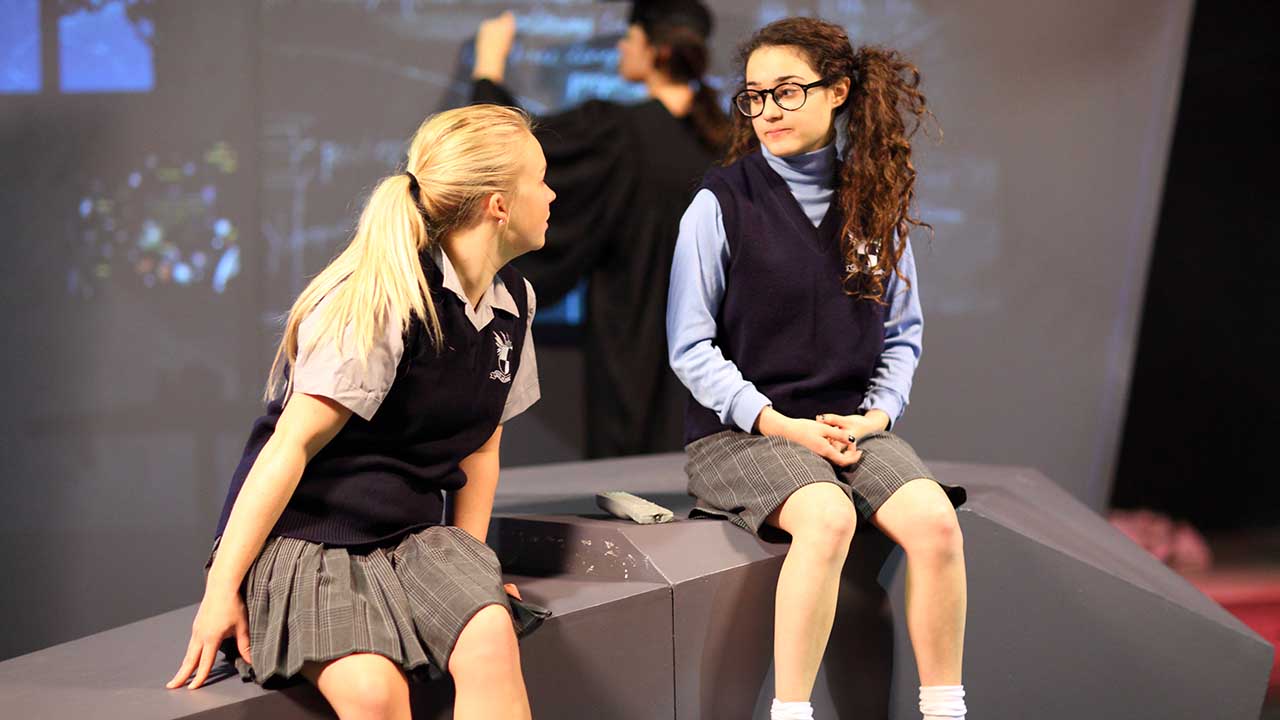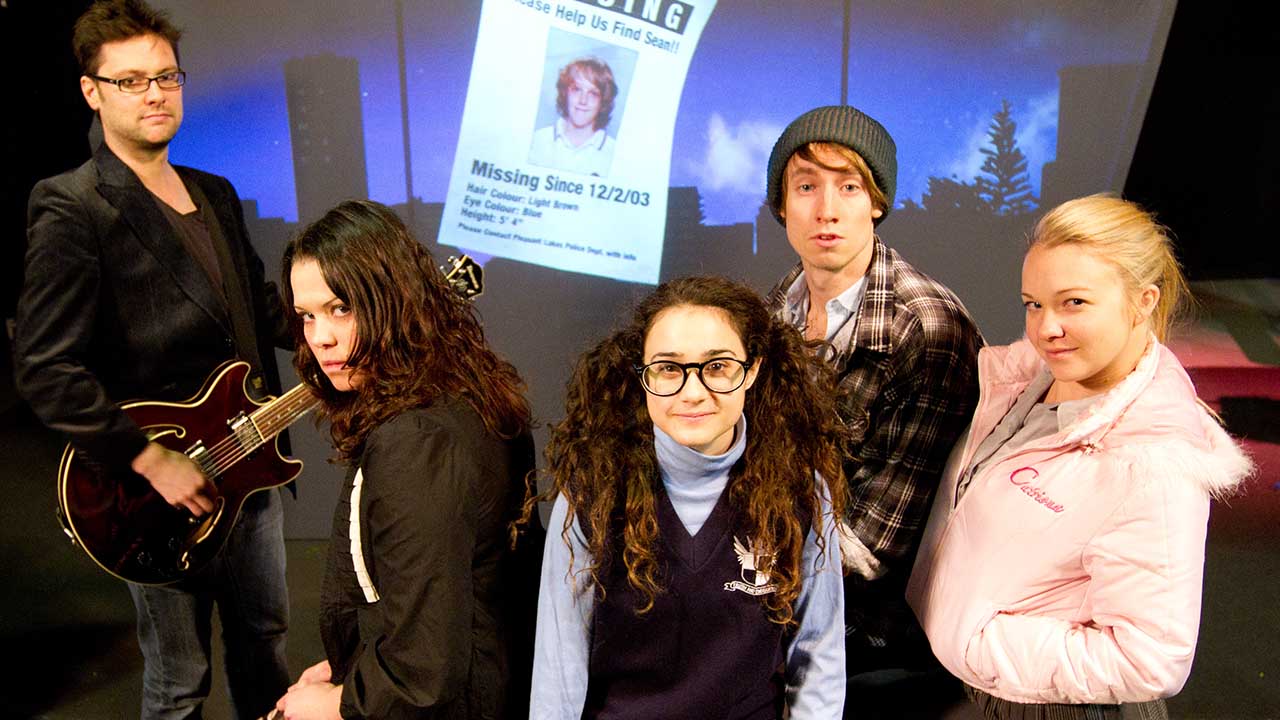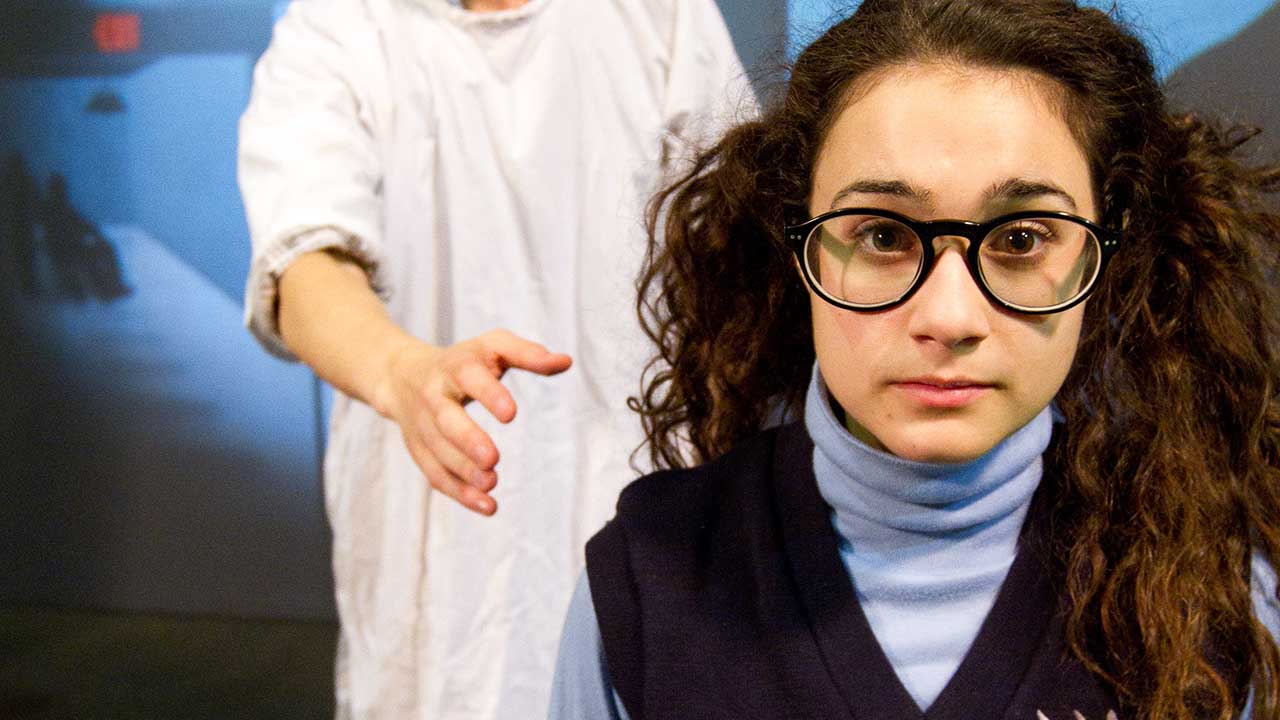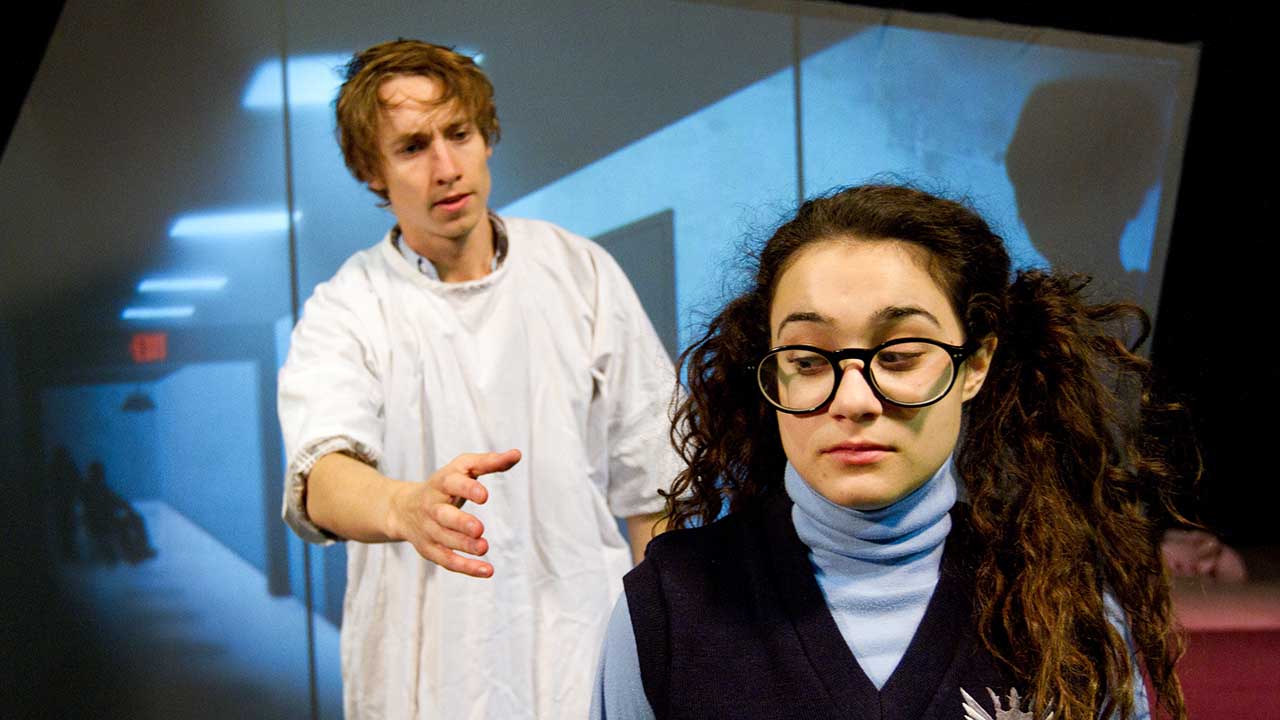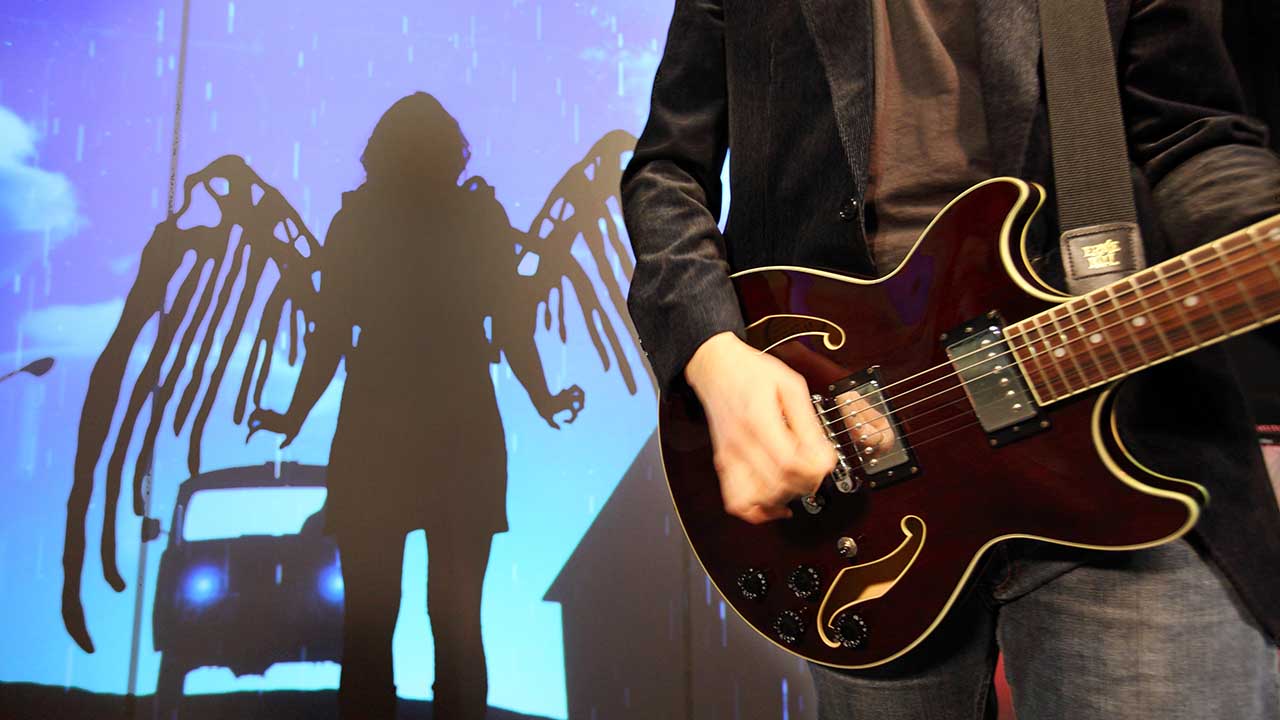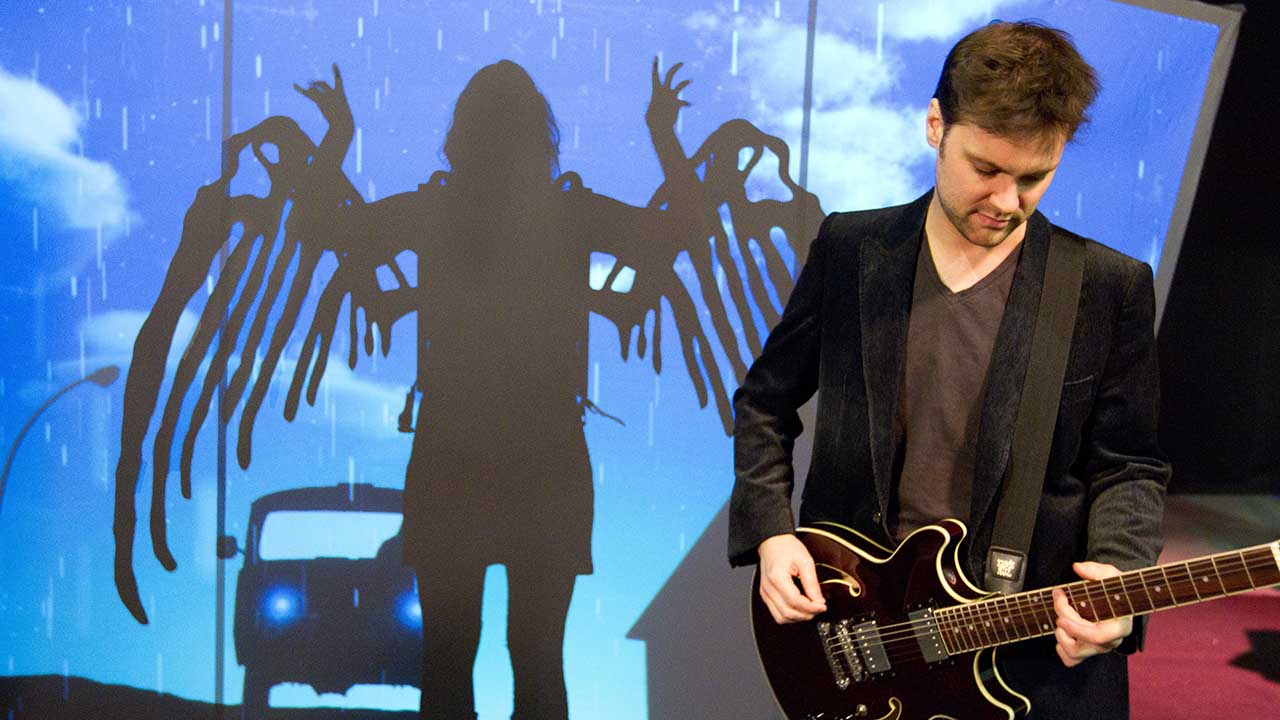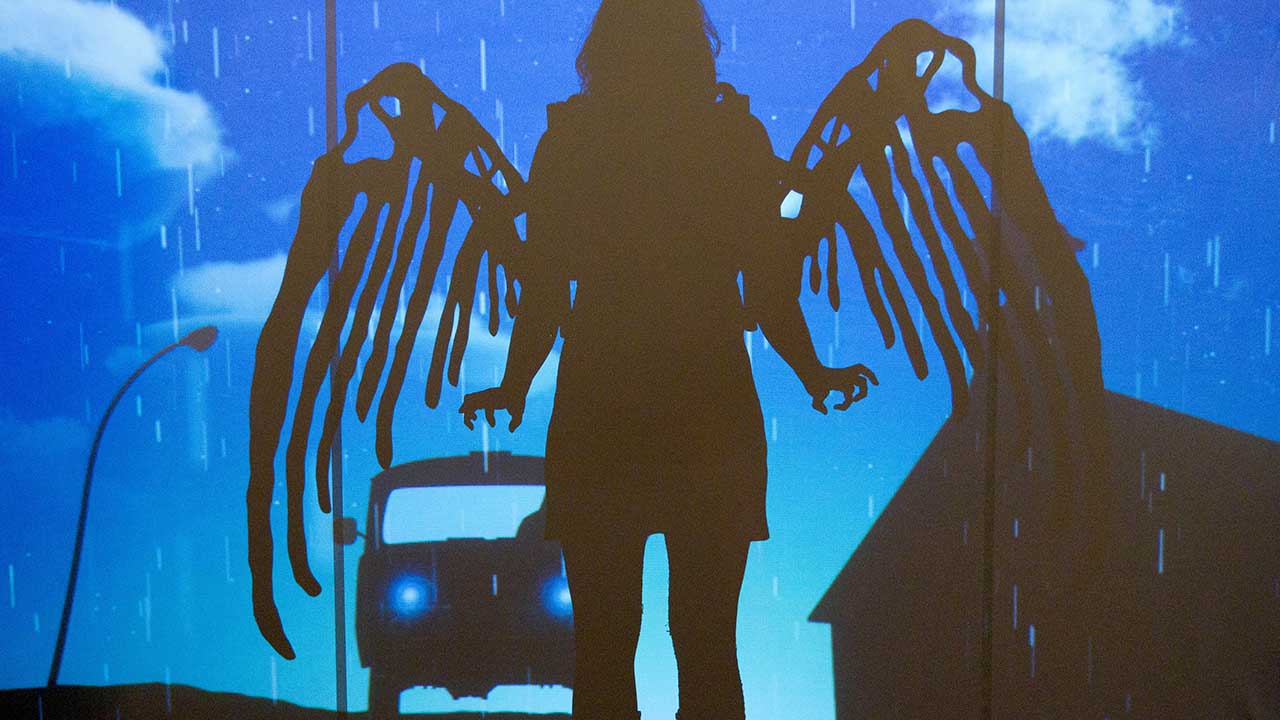 Credits
Director Rosemary Myers
Composer Jethro Woodward
Video, Set Designer Chris More
Set, Costume, Props Designer Emily Barrie
Lighting Designer Richard Vabre
Performer Jessica Barnden
Performer Sarah Brokensha
Performer Danielle Catanzariti
Performer Matt Crook
Acknowledgements
Girl Who Cried Wolf was originally produced by Arena Theatre Company with the support of the Sydney Opera House.