About
The world is closing in on Greta Driscoll. On the cusp of turning fifteen she can't bear to leave her childhood, it contains all the things that give her comfort in this incomprehensible new world. She floats in a bubble of loserdom with her only friend Elliott, until her parents throw her a surprise 15th birthday party and she's flung into a parallel place; a world that's weirdly erotic, a little bit violent and thoroughly ludicrous – only there can she find herself.
Based on the critically acclaimed production by Windmill Theatre Co, Girl Asleep is a journey into the absurd, scary and beautiful heart of the teenage mind.
Meet the Cast and Creative Team
Rosemary Myers
Director
Under Rose's leadership as Artistic Director, Windmill creates and presents work inspired by the vibrancy, sophistication and inventiveness of young people and the exhilarating challenges they pose to creating theatre of relevance in this modern time.
Rose is a multi-Helpmann Award nominated director, her productions regularly visit leading stages and festivals around Australia and the world, including the Sydney Opera House, Hong Kong's Arts and Leisure Centre and New York's New Victory Theatre. Her directing credits for Windmill include Rumpelstiltskin, Pinocchio, The Wizard of Oz, Fugitive, School Dance, Big Bad Wolf and Girl Asleep.
Prior to Windmill, Rosemary was the Artistic Director of Arena Theatre Company and Artistic Director of Queensland Performing Arts Centre's Out of the Box Festival in 2010. In 2015, she directed her first feature film Girl Asleep with Windmill Theatre Co, and in 2017 she was awarded the prestigious Australia Council Theatre Award.
Jo Dyer
Producer
Jo's debut film Michael James Rowland's Lucky Miles was released in 2007 and won awards including the Audience Award for Best Film at Sydney Film Festival and the Special Jury Prize at the Karlovy Vary International Film Festival.
Lucky Miles was also nominated for Best Film and Best Screenplay at the 2007 AFI and IF Awards and alongside co-producer Lesley Dyer, Jo was honoured with the Best Producer award at the Asian First Awards. Her follow up film, Michael Kantor's The Boy Castaways premiered at the Adelaide Film Festival in 2014 and on ABC television after a national release, before premiering internationally in 2015. Jo also contributed a chapter to the acclaimed feature anthology Tim Winton's The Turning, which premiered nationally at the 2013 Melbourne Film Festival and internationally at the 2014 Berlin International Film Festival.
Matthew Whittet
Screenplay, Actor
Matthew is an actor and writer who has worked extensively in theatre, film and television for over twenty years. As an actor, Matt has performed for Belvoir many times in productions including Cinderella, The Book Of Everything, Conversation Piece and Atlantis. His plays Old Man, Cinderella and Seventeen have also premiered at Belvoir.
Matthew has been a recipient of the Philip Parsons Fellowship (Belvoir), The Sidney Myer Creative Fellowship and the ATYP Foundation Commission Award for his play Fight With All Your Might the Zombies of the Night. The 2014 Adelaide Festival trilogy of plays with Windmill are School Dance, Big Bad Wolf and Girl Asleep which Matt adapted to screenplay and resulted in an award-winning feature film.
Jonathon Oxlade
Production Designer
Jonathon has designed set and costumes for Queensland Theatre, LaBoite Theatre, isthisyours?, Aphids, Arena Theatre Company, Polyglot, The Real TV Project, Polytoxic, Men of Steel, Lemony S Puppet Theatre, Terrapin Puppet Theatre, Vitalstatistix and Barking Gecko.
He has also worked with Bell Shakespeare, The Border Project, State Theatre of South Australia, Dead Puppet Society, The Last Great Hunt, Sydney Theatre Company, The Escapists, Melbourne Theatre Company, Sandpit, Belvoir St Theatre and Windmill Theatre Co, where he is resident designer. Jonathon has received numerous awards. Most recently in 2016, Jonathon was awarded the Sidney Myer Creative Fellowship and received APDG awards for both Best Production Design and Best Costume Design for Girl Asleep, and received an AACTA award for best Costume for Girl Asleep.
In 2017, he received the Sydney Theatre Award for Best Costume Design for Mr Burns.
Andrew Commis
Director of Photography
Andrew's debut feature Beautiful Kate first premiered at Toronto in 2010. Andrew received the prestigious Milli Award from the Australian Cinematographers Society (ACS) as the 2010 Cinematographer of the Year for his work on the film. The film received 10 Australian Film Institute (AFI) Awards nominations including Best Film and Best Cinematography and also won the 2009 IF Award for Best Cinematography.
Andrew also shot the Emmy and BAFTA-nominated and AACTA award-winning television series The Slap, and received the ACS Award of Distinction for his work on the 2015 AACTA-winning television series Devils Playground. Andrew's previous film The Rocket, won the Crystal Bear at the 2013 Berlin Film Festival, and Best Feature Film at the 2013 Tribeca Film Festival. His feature film The Daughter was selected for the 2015 Venice and 2015 Toronto Film Festivals and starring Geoffrey Rush, will be released theatrically in 2016.
Karryn De Cinque
Editor
In 1993, Karryn applied for funding to direct a short film and hired herself to cut it, realising it was the fastest way to get her break. Michelle's Third Novel was selected to open the 32nd New York Film Festival, screening before the US premiere of Pulp Fiction.
Since graduating in 1999 from the Australian Film, Television and Radio School, Karryn has worked primarily in documentary, winning numerous awards and receiving multiple nominations from the Australian Screen Editors Association, as well as a 2015 Australian Academy of Cinema and Television (AACTA) nomination for best editing in a Feature Documentary for her work on Tender, directed by Lynette Wallworth. Karryn has also cut more than 20 short films, and her latest work Nulla Nulla was recently nominated for a Crystal Bear at the 2015 Berlin Film Festival, and an AACTA Award for best short film.
Girl Asleep is Karryn's first feature drama.
Harry Covill
Composer
Harry creates eclectic music/sound design for screen and live performance. In 2017, he graduated from the Victorian College of the Arts. Recent work includes composing the original score for ROBOROVSKI, the animated short film directed by Dev Patel and Tilda Cobham-Hervey which premiered at the 2020 Adelaide Film Festival. Other notable works include composing the original score for the feature film Girl Asleep, directed by Rosemary Myers and the short film, A Field Guide to Being a 12 Year Old Girl directed by Tilda Cobham-Hervey (Crystal Bear).
Harry scored Atlantis as a part of the Belvoir Upstairs season (Belvoir) and has an ongoing collaborative relationship with Back to Back Theatre, where he composed the original score for the internationally acclaimed video project, The Democratic Set and the third iteration of the video series, Radial, created in collaboration with the National Theatre of Scotland. He also created the score and sound design for Windmill Theatre Company's Big Bad Wolf.
Harry is currently developing the original score for Wandering Stars, an immersive public sculpture/sound work for the inaugural Rising Festival in 2021.
Luke Smiles
Sound Designer
Luke creates highly detailed soundtracks for theatre, dance and film, working across all areas of music composition, sound design, foley and sound effects editing. His work is enjoyed by audiences both nationally and around the world.
Working under his business name motion laboratories, Luke has composed and produced soundtracks for many Australian and international artists & companies. Various credits include: Carbon Field (Queensland Ballet), ʻG' (Australian Dance Theatre), Glow (Chunky Move), Roadkill, The Ninth Wave (The Farm), Split Second Heroes (Gabrielle Nankivell), SURGE (Dancenorth), The Maids (Sydney Theatre Company), Wildebeest, Neon Aether (Sydney Dance Company), Fugitive, School Dance and Girl Asleep (Windmill Theatre Co).
Bethany Whitmore
Actor
Bethany's feature film debut came with PJ Hogan's Mental, opposite Toni Collette, Anthony LaPaglia and Rebecca Gibney. At only six years old, she scored the role of Jaden in the US miniseries The Starter Wife playing Debra Messing's daughter.
She also voiced the eight year old Mary Daisy Dinkle in Mary And Max, the animated feature film from Oscar-winning director Adam Elliott, which debuted at Sundance Film Festival. Bethany has studied drama at NIDA, St Martins Youth Theatre and TAFTA. She has appeared in several short films and theatre productions, and played the lead character Greta in Windmill Theatre Co's feature film, Girl Asleep.
Harrison Feldman
Actor
Harrison is best known to television audiences as the slack-jawed Oscar Bright on ABC's Upper Middle Bogan, for which he received a 2014 Logie nomination in the category of Most Popular New Talent. He received his first taste of performance for TV by accident.
He was 'pranked' by his best friend on the popular children's comedy Prank Patrol and from there has thrown himself into the world of comedy and acting with passion and enthusiasm, recently attracting the interest of major US-based management. Harrison plays Elliott in Windmill Theatre's feature film, Girl Asleep.
Amber McMahon
Actor
Amber trained at Flinders University Drama Centre and was a recipient of the Adele Koh Scholarship to study at the Stella Adler Company & SITI Company in New York. Amber most recently performed in Banging Denmark (STC), Small Mouth Sounds (Darlinghurst), and a sold out run of The Appleton Ladies Potato Race (Ensemble).
Previous work includes North by Northwest (Kay & McLean Productions), Accidental Death of An Anarchist (STC), The Popular Mechanicals (STC/STCSA), Bliss, Picnic at Hanging Rock (Malthouse), Atlantis, Twelfth Night, and Angels in America (Belvoir). She was also a part of STC's Actors Company. Amber's screen credits include the award winning feature film Girl Asleep, for which she was nominated for Australian Film Critics Association's 2017 Best Supporting Actress Award.
She can next be seen in the upcoming SBS mini-series The Hunting. Amber has also won two Helpmann Awards for Best Supporting Actress for work in Windmill's Girl Asleep and School Dance.
Eamon Farren
Actor
Eamon graduated from National Institute of Dramatic Art (NIDA) in 2007 and has worked extensively in film, television and theatre. His film credits include Lucky Country, Blessed, Red Dog, X, Chained, Careless Love, Love Is Now, Lion and Girl Asleep.
In television, Eamon has worked on numerous productions including Steven Spielberg's The Pacific; The Killing Field; and most recently in Carlotta. He has worked for the leading Australian theatre companies, appearing in productions for Sydney Theatre Company, Belvoir Theatre Company, Windmill Theatre Co and Griffin Theatre Company.
Tilda Cobham-Hervey
Actor
Tilda's portrayal of Billie in the feature film 52 Tuesdays is widely considered one of the breakout performances from the 2014 Sundance Film Festival. Variety called her "a thoroughly beguiling newcomer blessed with offbeat beauty and natural charm."
The film went on to win the award for Best Director in the World Dramatic Competition.
Tilda's second feature, One Eyed Girl, sees her playing the title character in this cinematic thriller, also released in 2015. Tilda played the role of Huldra in director Rosemary Myers' Girl Asleep, which premiered at the 2015 Adelaide Film Festival. Tilda made her television debut in the much-anticipated mini-series The Kettering Incident, alongside Elizabeth Debicki and Matthew Le Nevez.
Maiah Stewardson
Actor
At nineteen years old, Maiah resides between Adelaide and Melbourne, working broadly across professional and personal creative projects. Her professional screen debut was in Windmill's widely acclaimed feature Girl Asleep from director Rosemary Myers.
With most of her background situated in the theatre scene, Maiah has undertaken several training opportunities, including participating in NIDA short courses, Estil vocal coaching, 16th Street Studio and Howard Fine workshops and, recently, an intensive masterclass with Larry Moss. This year, she will lead in Windmill 's new work, Amphibian.
In addition to acting, Maiah is heavily involved in Adelaide's filmmaking and writing scene – where she works with other artists to tell unique coming-of-age stories. Her other passions include spoken word poetry, physical theatre, singing and directing.
Imogen Archer
Actor
Imogen studied jazz and classical ballet for 12 years and her education as a music/drama student supports her career as an actor. Recent success includes playing Jasmine in the acclaimed feature film, 52 Tuesdays, directed by Sophie Hyde.
Filming took place over the course of a year and Imogen's role, while confronting, utilised the range of her acting abilities. Imogen played Genevieve in Windmill Theatre's feature film, Girl Asleep.
A Note from the Director
'The forest where they go,' says psychologist Bruno Bettelheim, 'symbolises the place in which inner darkness is confronted and worked through; where uncertainty is resolved about who one is; and where one begins to understand who one wants to be.' Adolescence is like a forest; it's a time of life that some merrily skip through, some struggle through and for some, a place they enter but never come out the other side. It's a place of beauty, horror and a place where you can easily come undone.
Over the past six years I have been collaborating with Matthew Whittet to deliver teenage stories to the stage. This time of life, the teenage years, provides us very fertile terrain as it is here we really begin to understand ourselves as individuals, separate from our parents and family, and on the cusp of self-determining who we might be and how we will live. This awareness comes with other realisations, like the parents you may have held on a pedestal are actually fallible, maybe even embarrassing, and that there is a social hierarchy, a pecking order, that must be negotiated and it can be brutal.
In our theatre making we love to capitalise on the live nature of the experience. We rely on our inventiveness and our audience's imagination to realise impossible things. Our theatre work has been deeply shaped by the screen – the dominant artistic medium of our lifetime – so it was a tremendous adrenaline rush to have the opportunity to use the capacities of this medium; things like multiple locations, editing and point of view, and to make an actual film! But we also wanted to hold dear to our lateral natures evolved in the theatre. Our artists, like scenic designer Jonathon Oxlade and sound designer Luke Smiles, were thrilled to collaborate with film artists, like DOP Andrew Commis and editor Karryn de Cinque. There was lot of creative joy in our coming together and being able to embrace and absorb our respective art forms and create this hybrid storytelling – the realised world of Greta Driscoll and the story of Girl Asleep.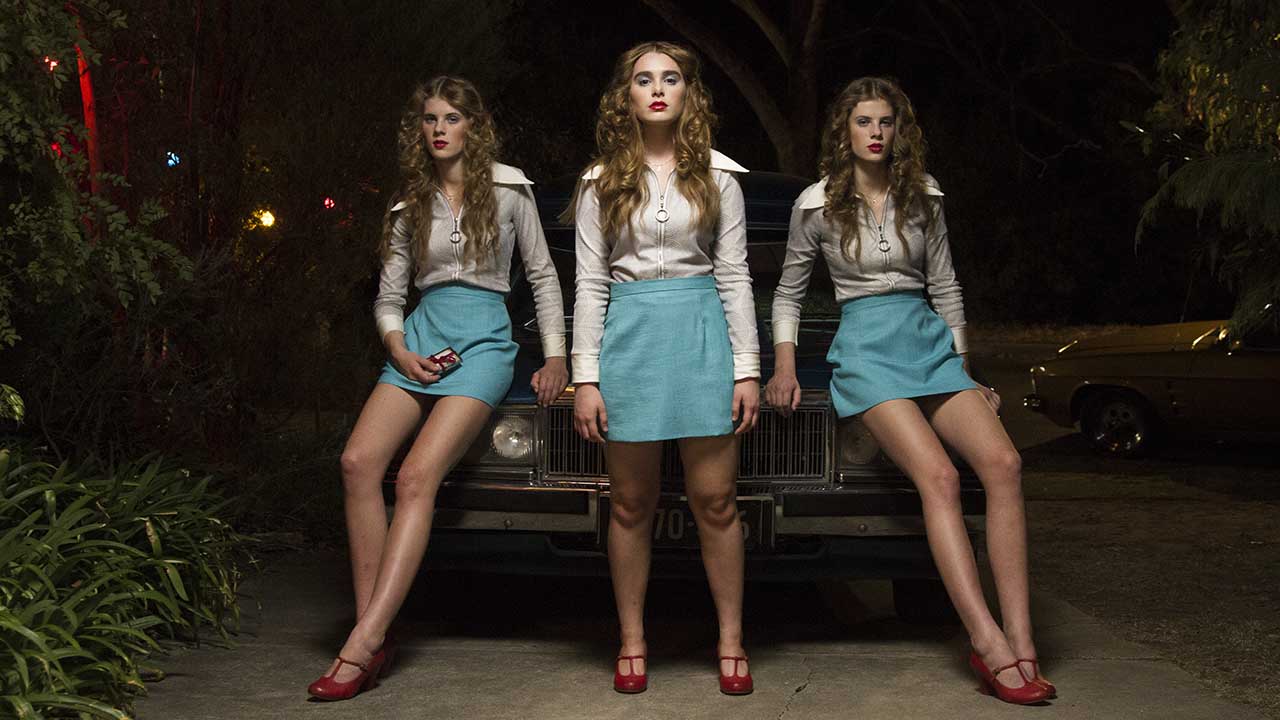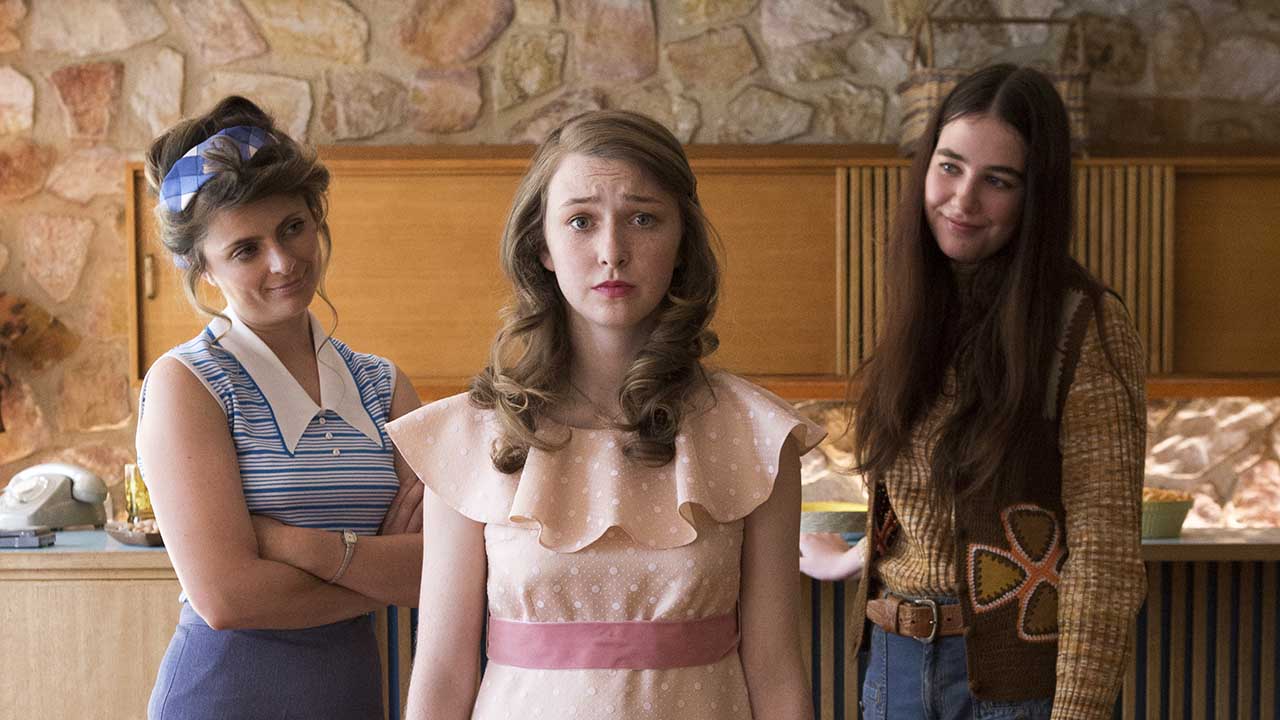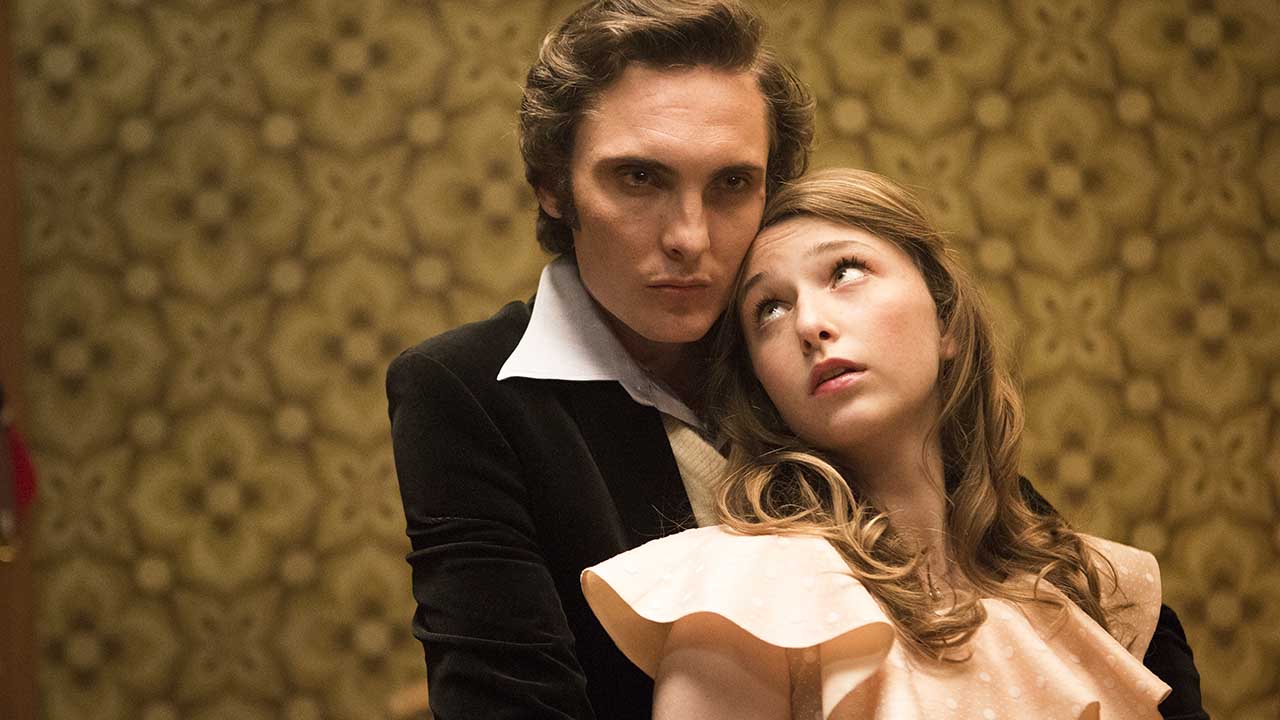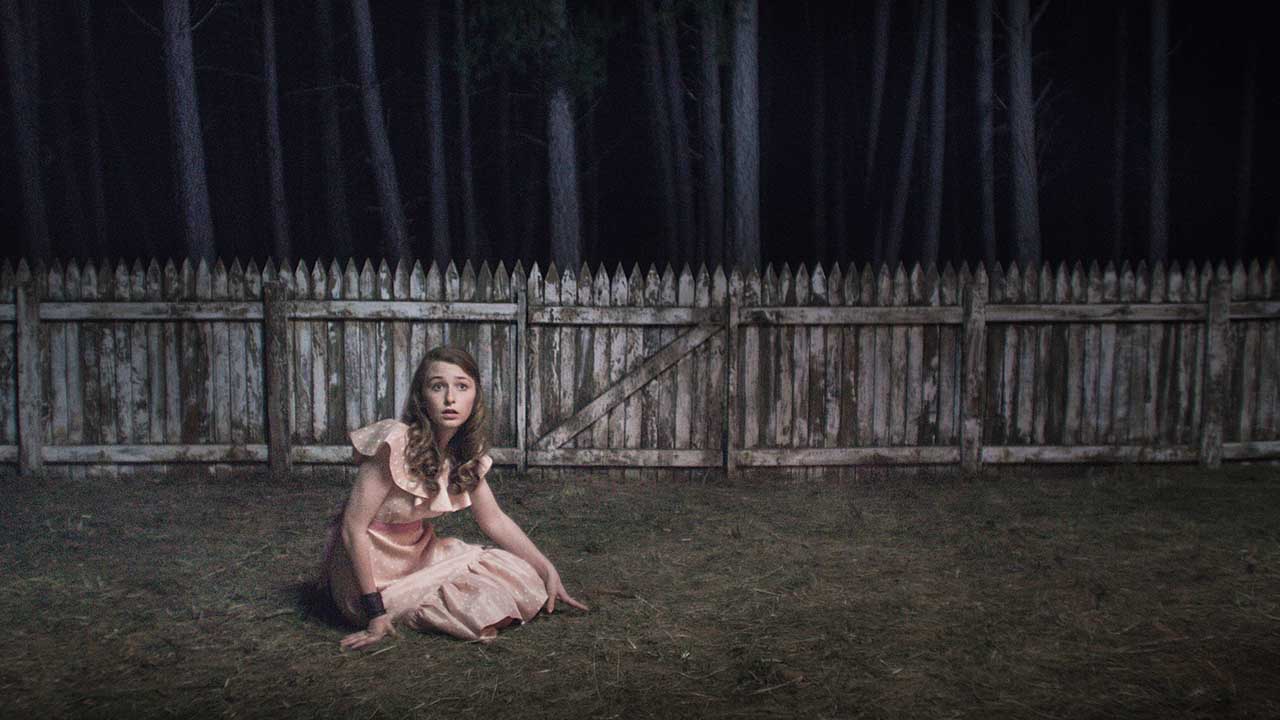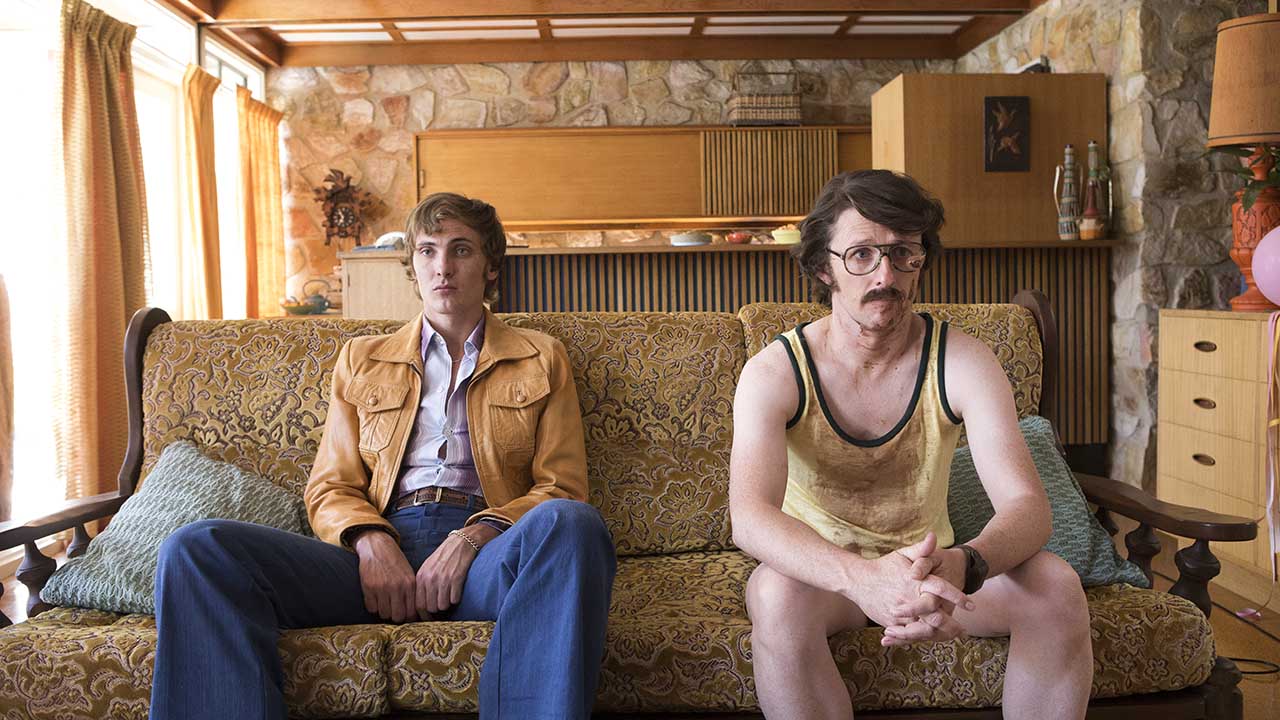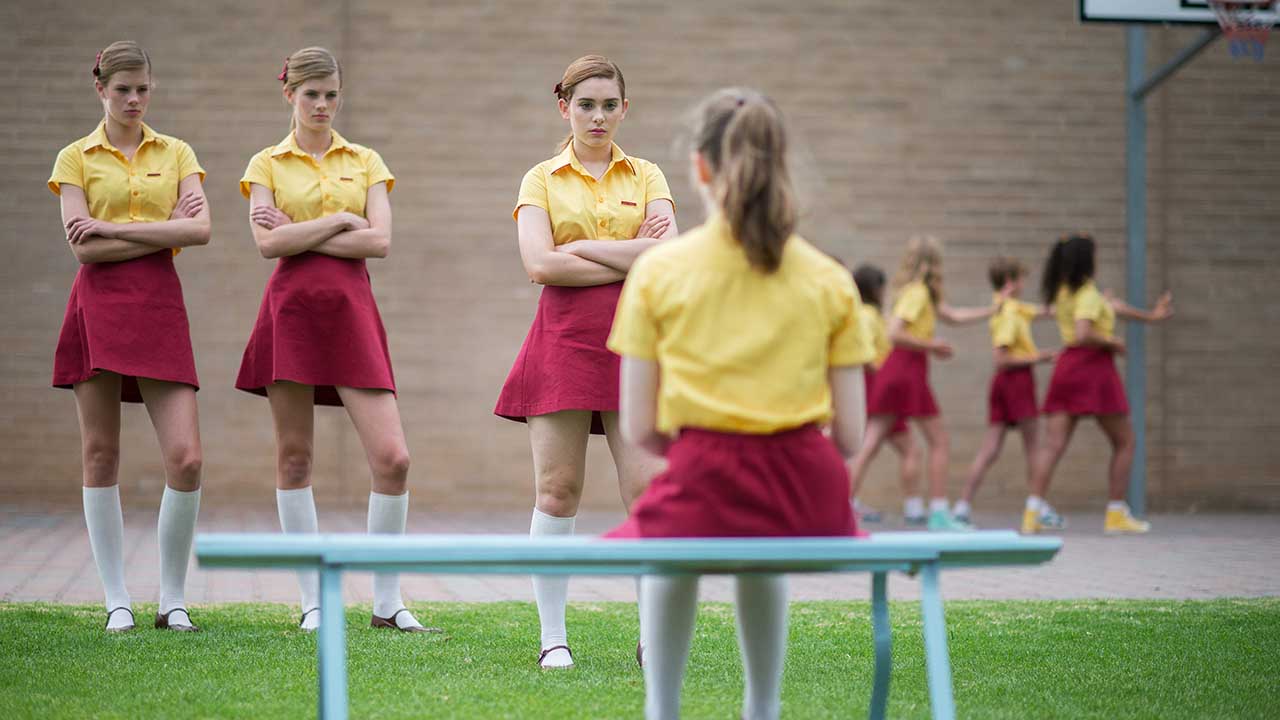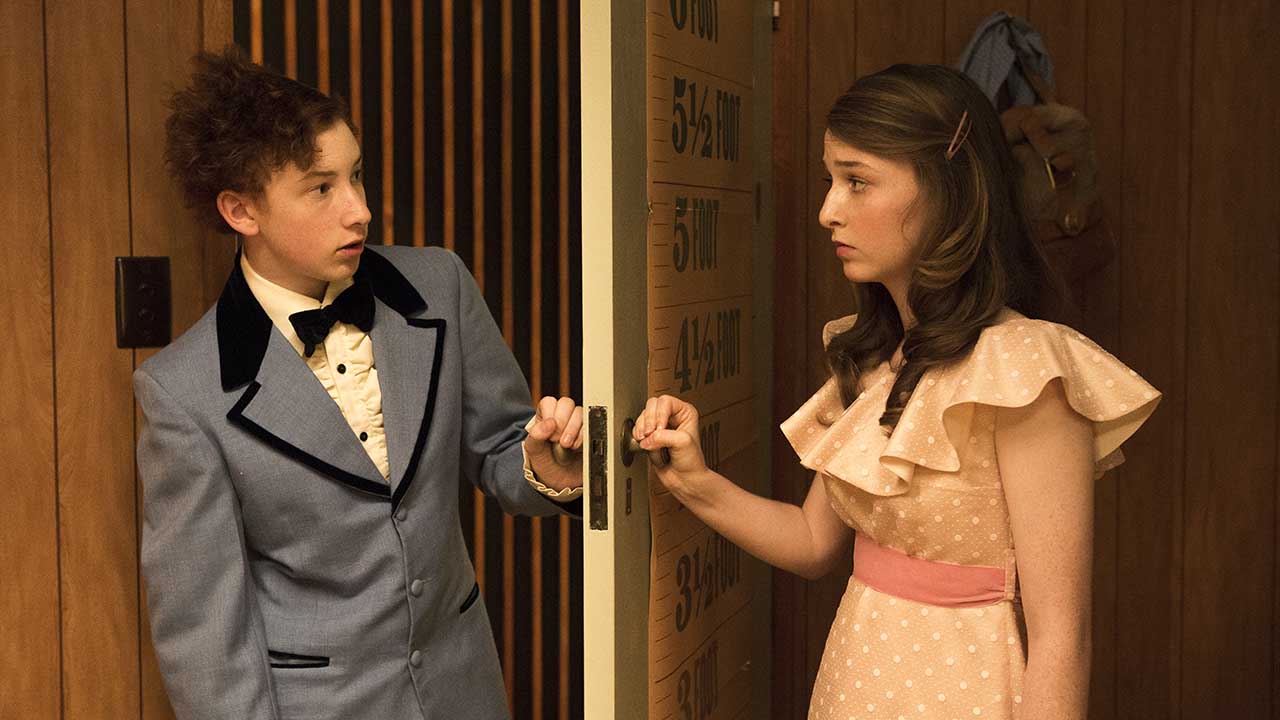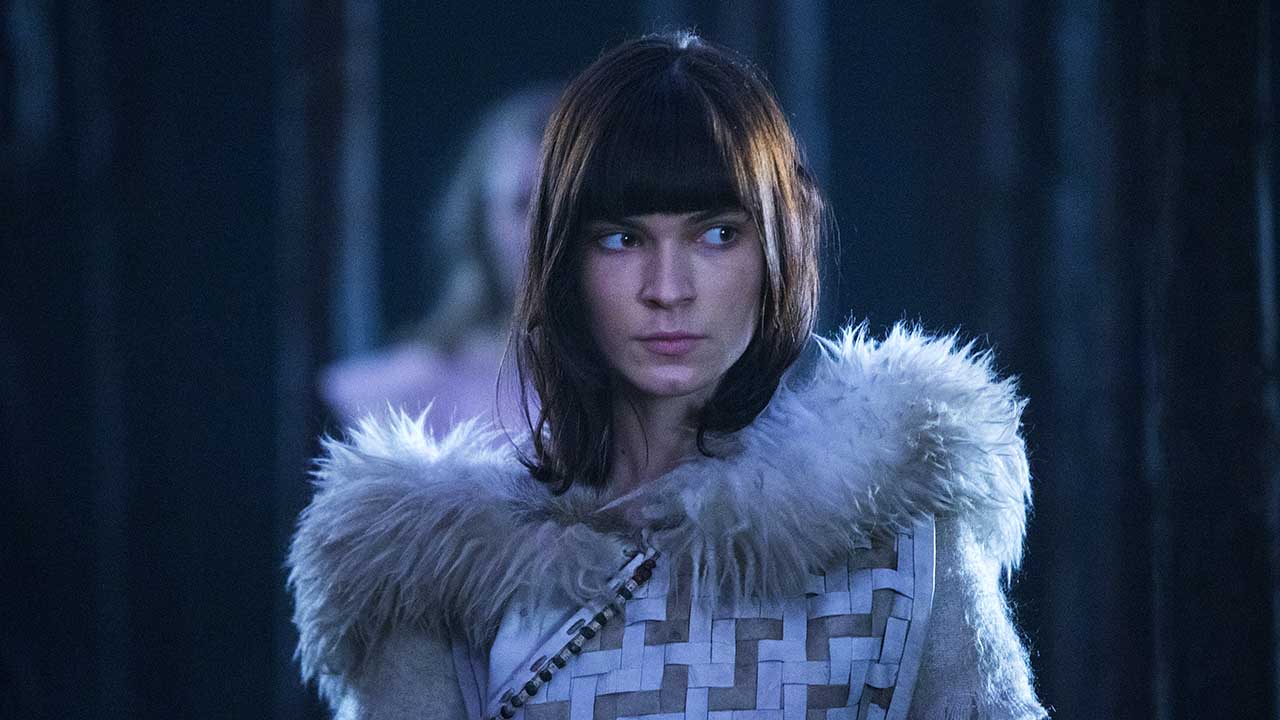 Credits
Director Rosemary Myers
Producer Jo Dyer
Screenplay, Actor Matthew Whittet
Production Designer Jonathon Oxlade
Director of Photography Andrew Commis
Editor Karryn De Cinque
Composer Harry Covill
Sound Designer Luke Smiles
Actor Bethany Whitmore
Actor Harrison Feldman
Actor Amber McMahon
Actor Eamon Farren
Actor Tilda Cobham-Hervey
Actor Maiah Stewardson
Actor Imogen Archer
Acknowledgements
Girl Asleep was produced by Windmill Theatre Company and Soft Tread Enterprises. It was commissioned by Adelaide Film Festival through the Hive Fund, an Adelaide Film Festival initiative with partners ABC Arts, Screen Australia and Australia Council for the Arts. Additional support was provided by South Australian Film Corporation and The Ian Potter Foundation.