About
AGES

14+

80

mins

Occasional coarse language, Strobe effects
Mayhem. Adventure. Hormones.
Greta Driscoll is chronically shy and privately falling apart.
Frozen in the spotlight of her fifteenth birthday, things go from bad to worse when a stranger arrives propelling her into a parallel place; a latent world that's weirdly erotic, violent and thoroughly ludicrous.
Part fairytale and part lipstick-smeared vigilante escapade, this is a girl's own adventure where heroism and gender implode in a unique exposé of the sisterhood.
Now's your chance to see the play that went on to become an internationally award-winning film.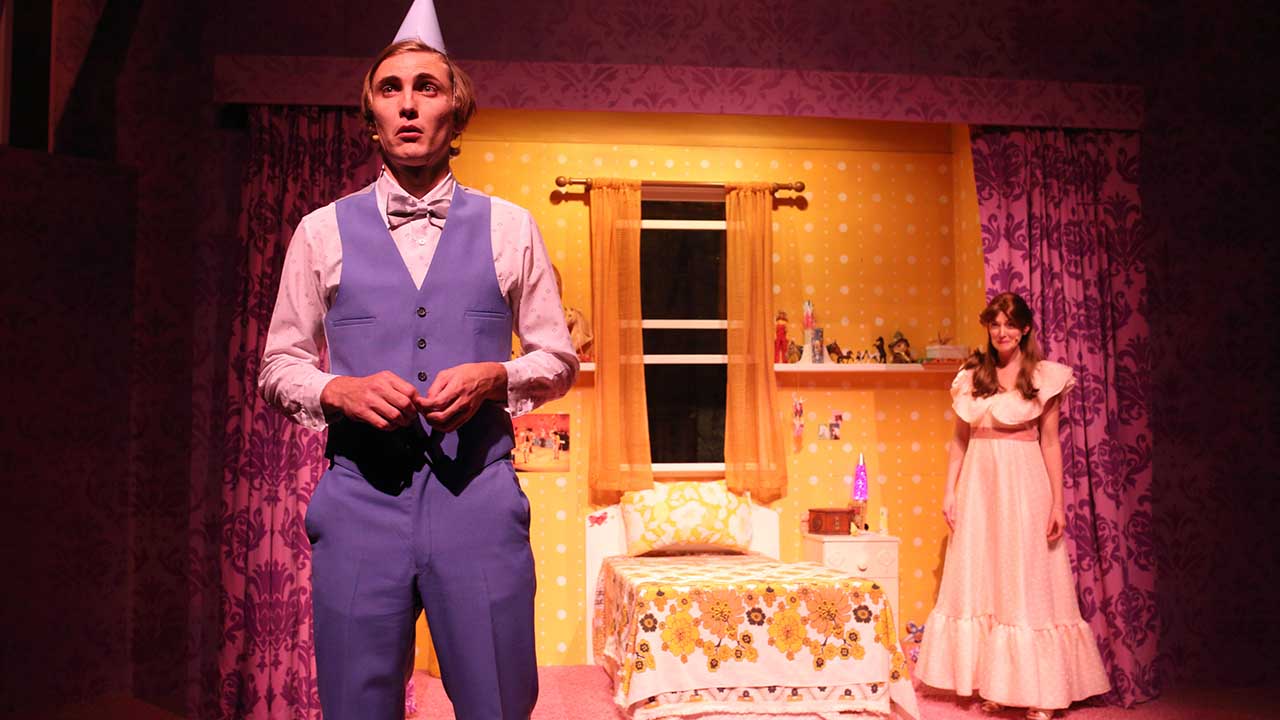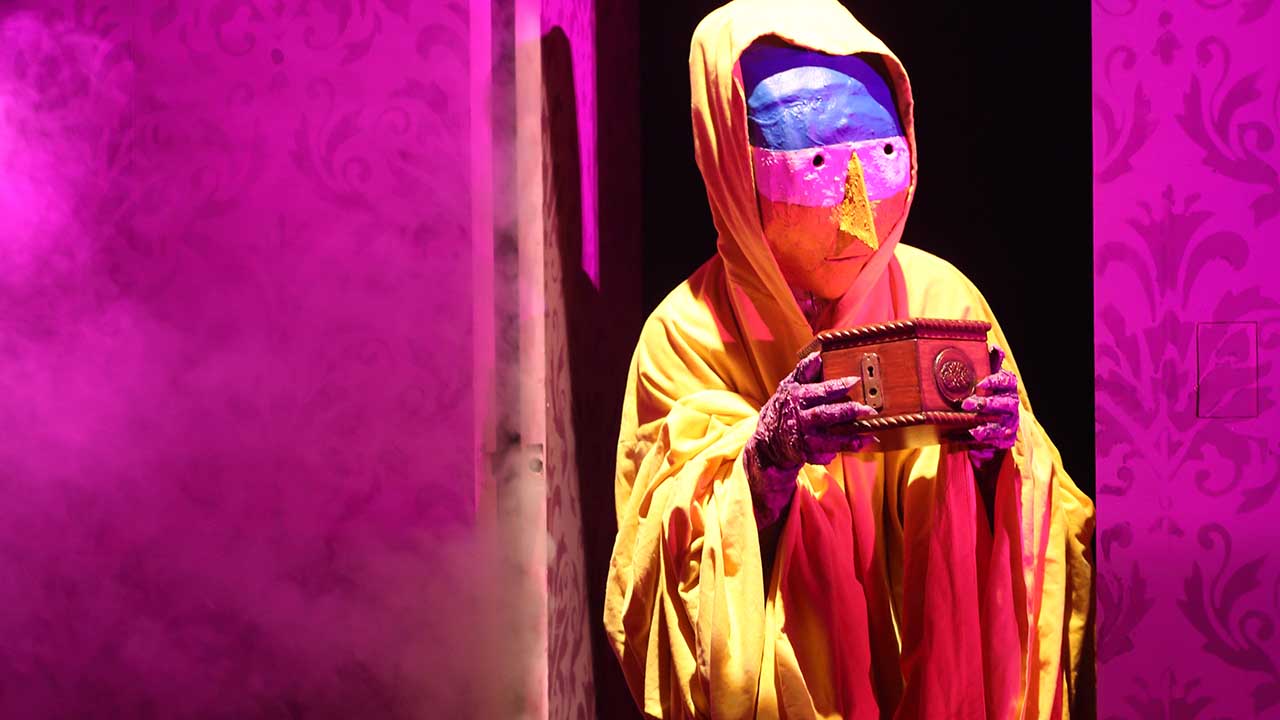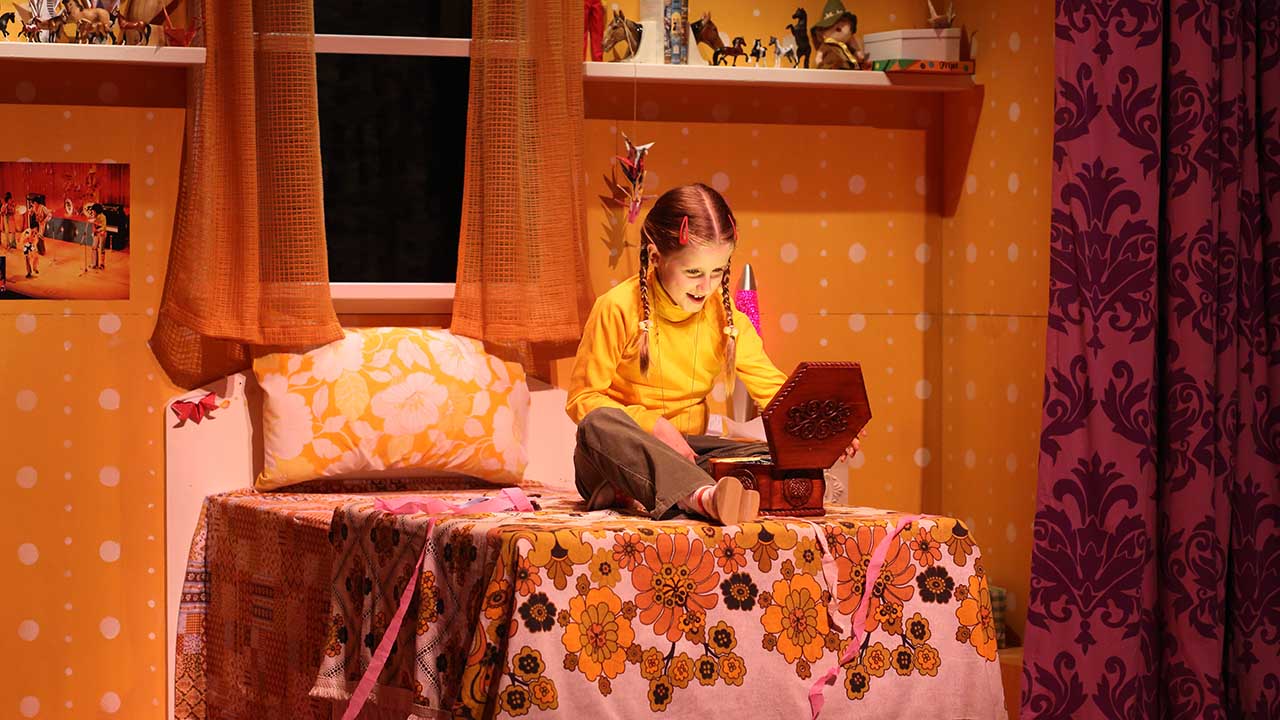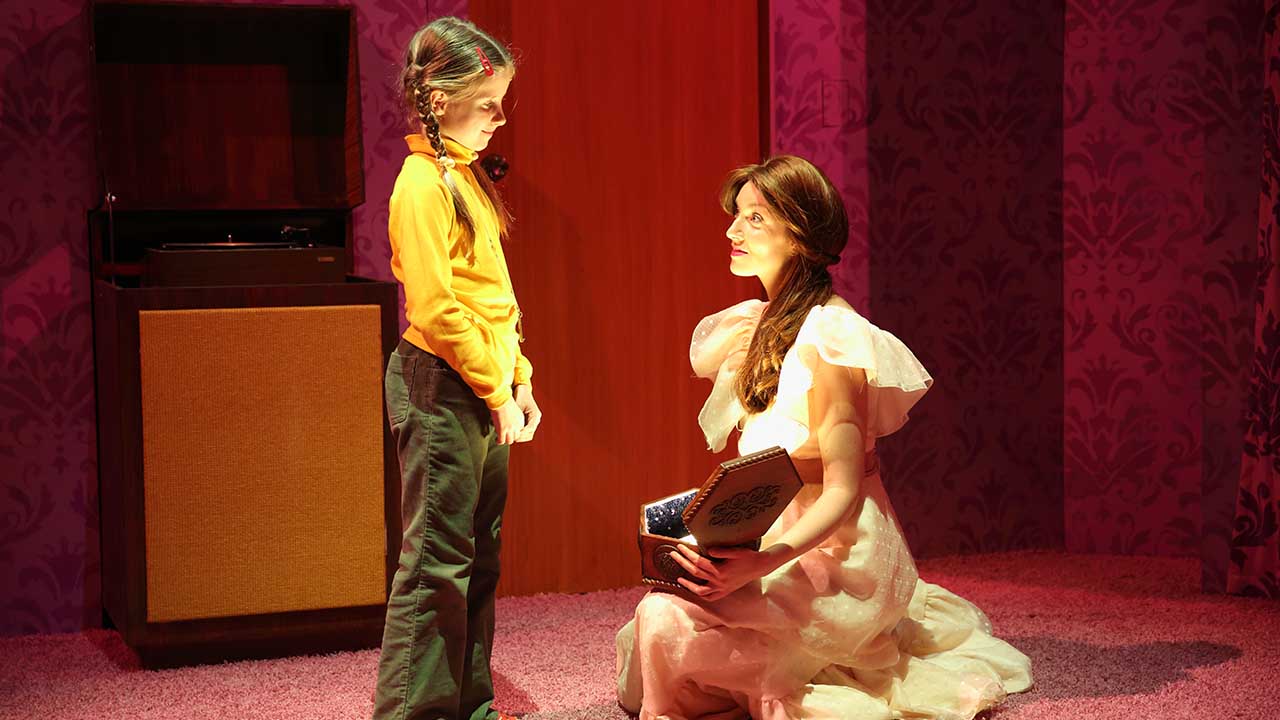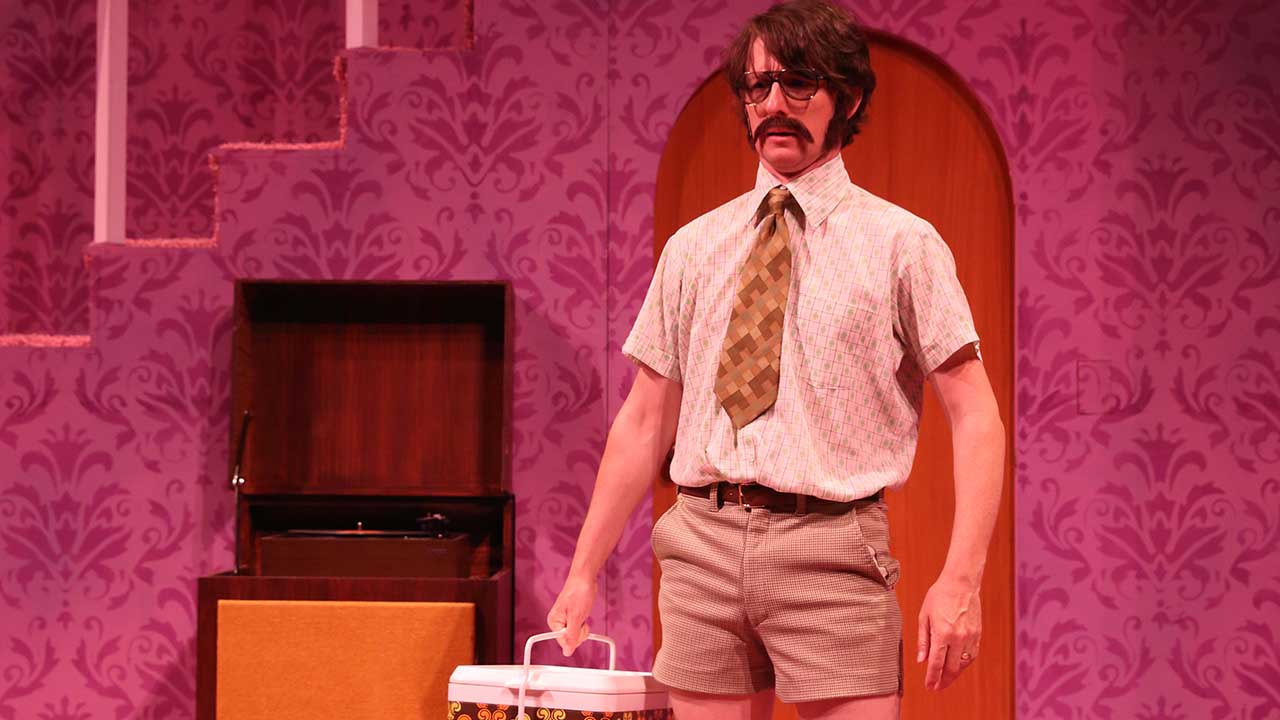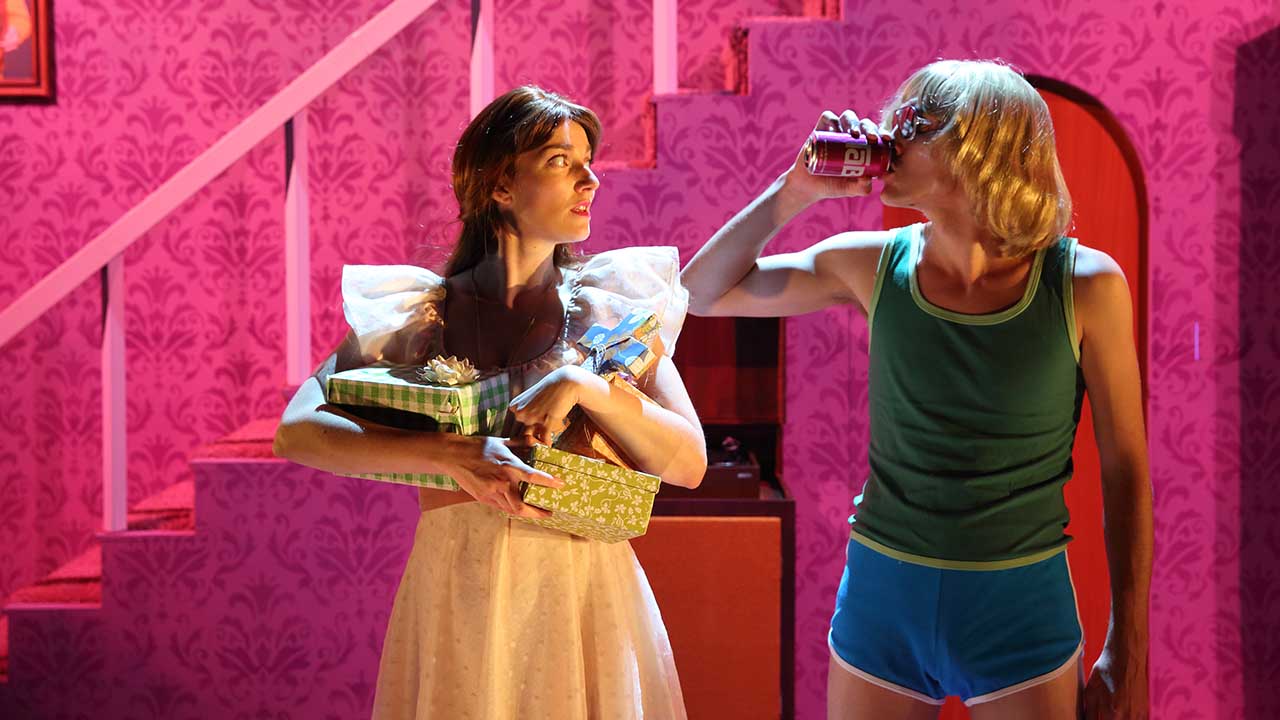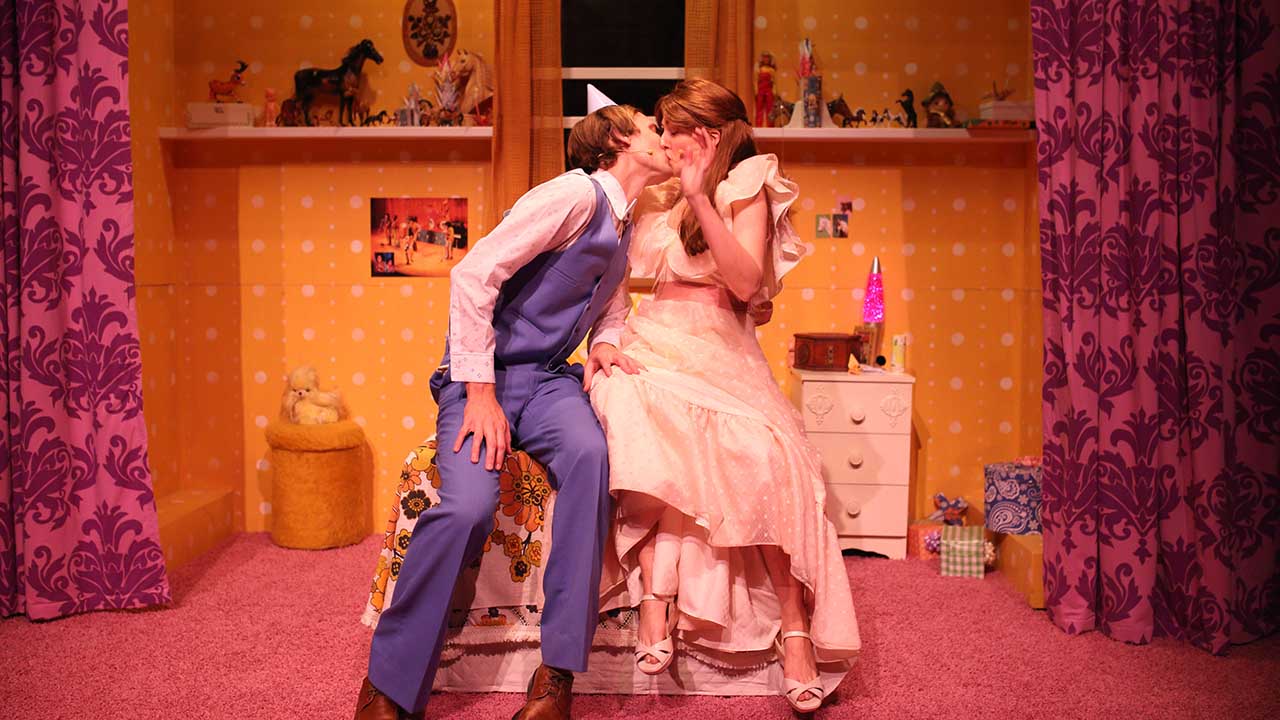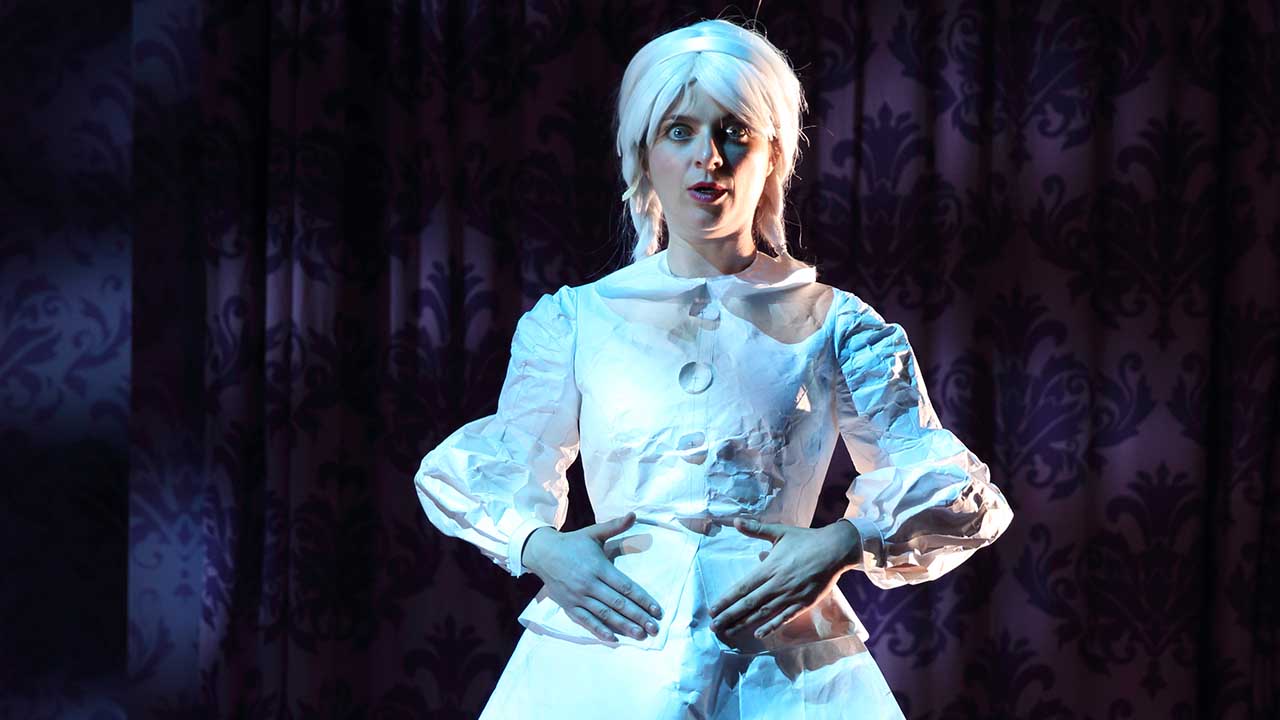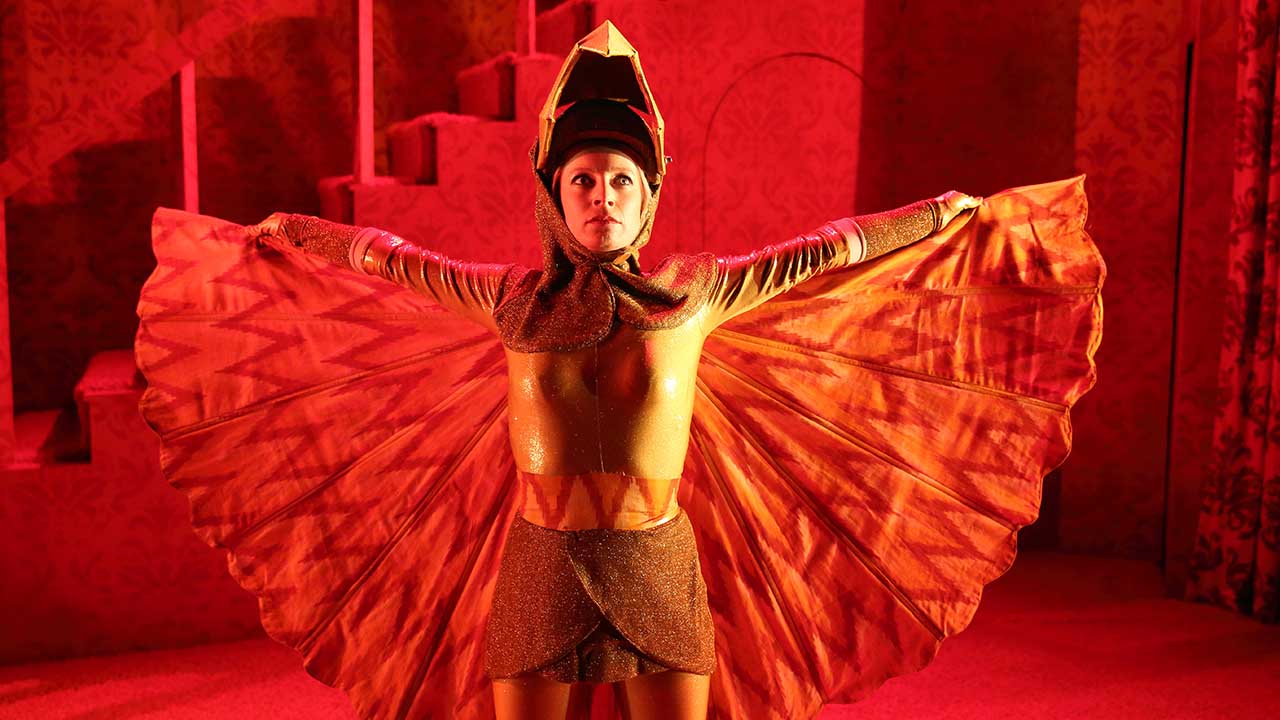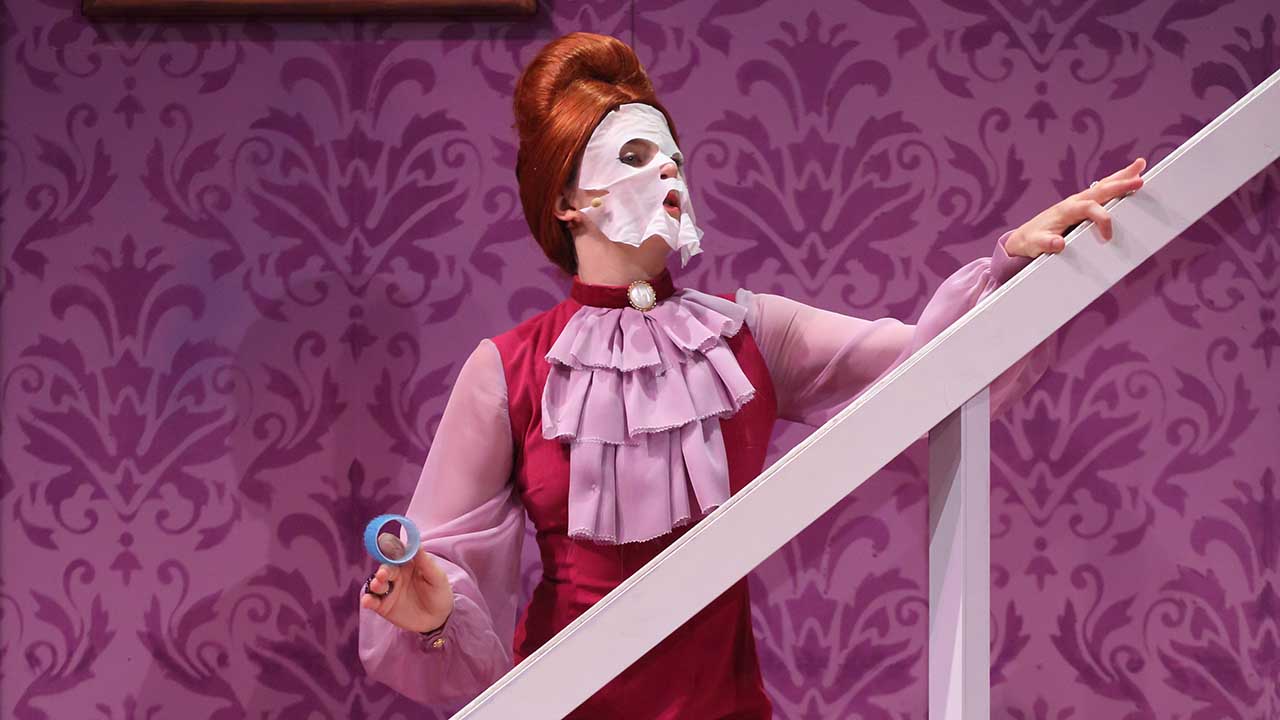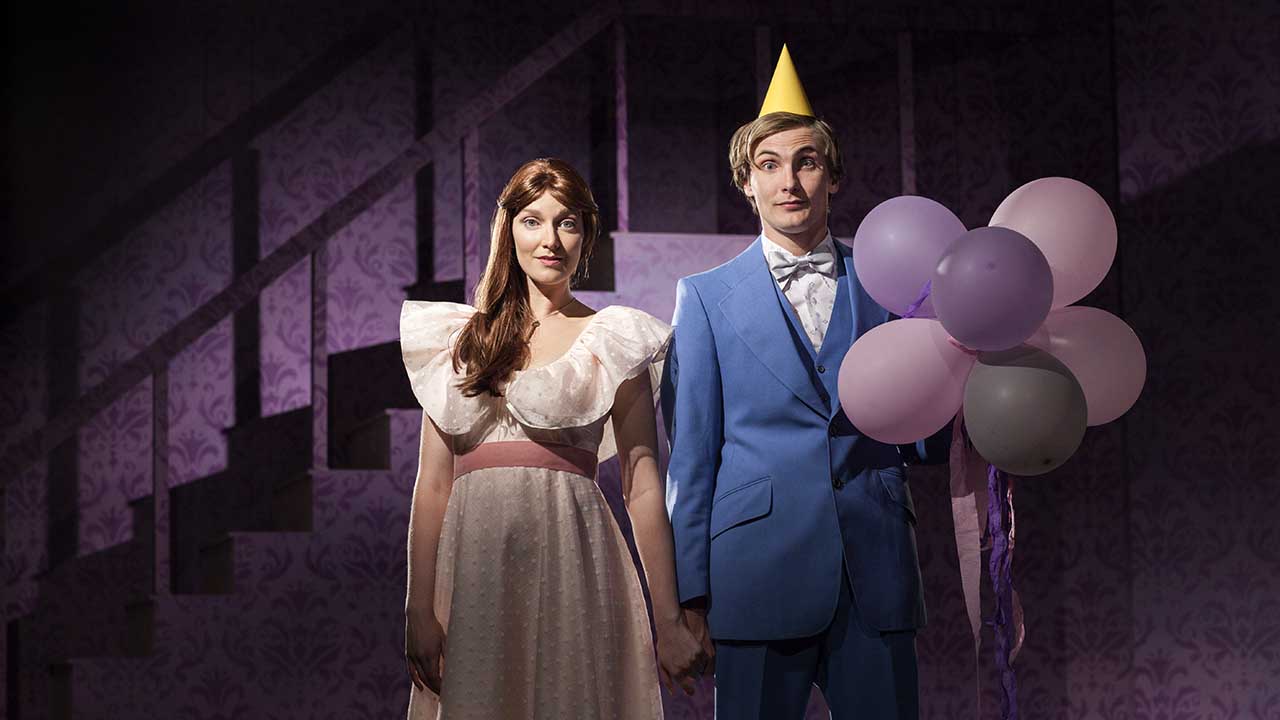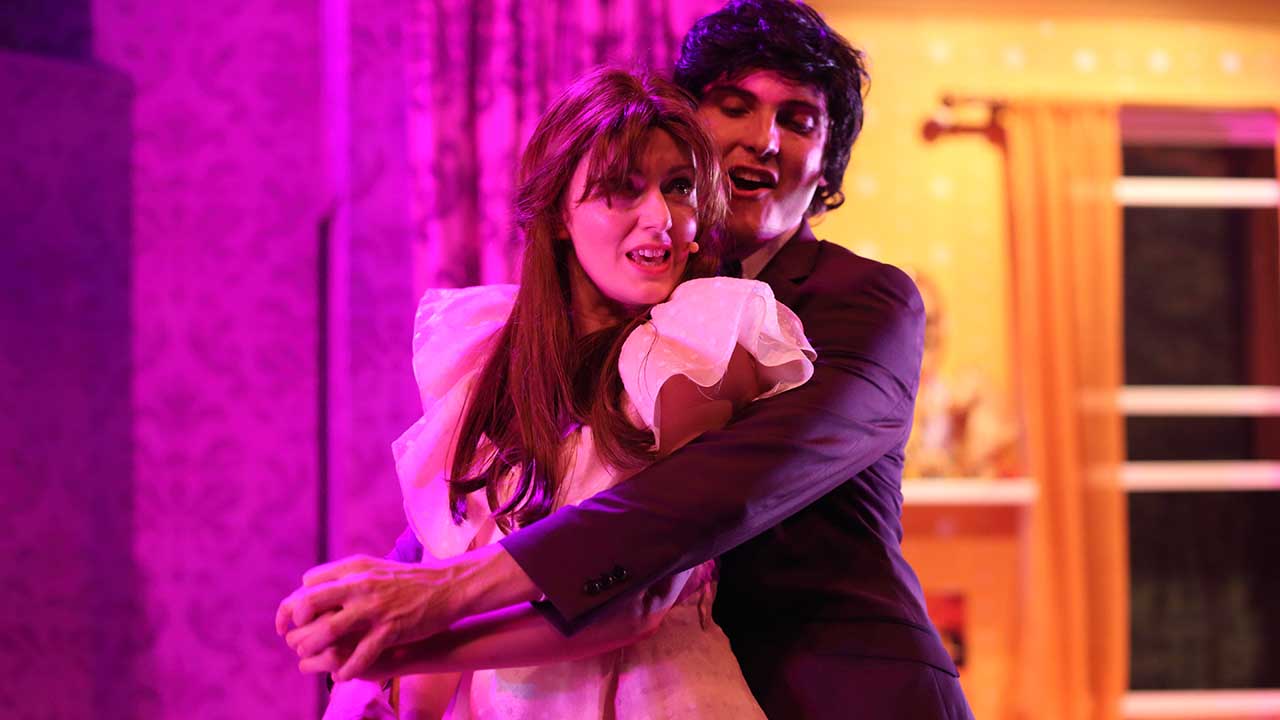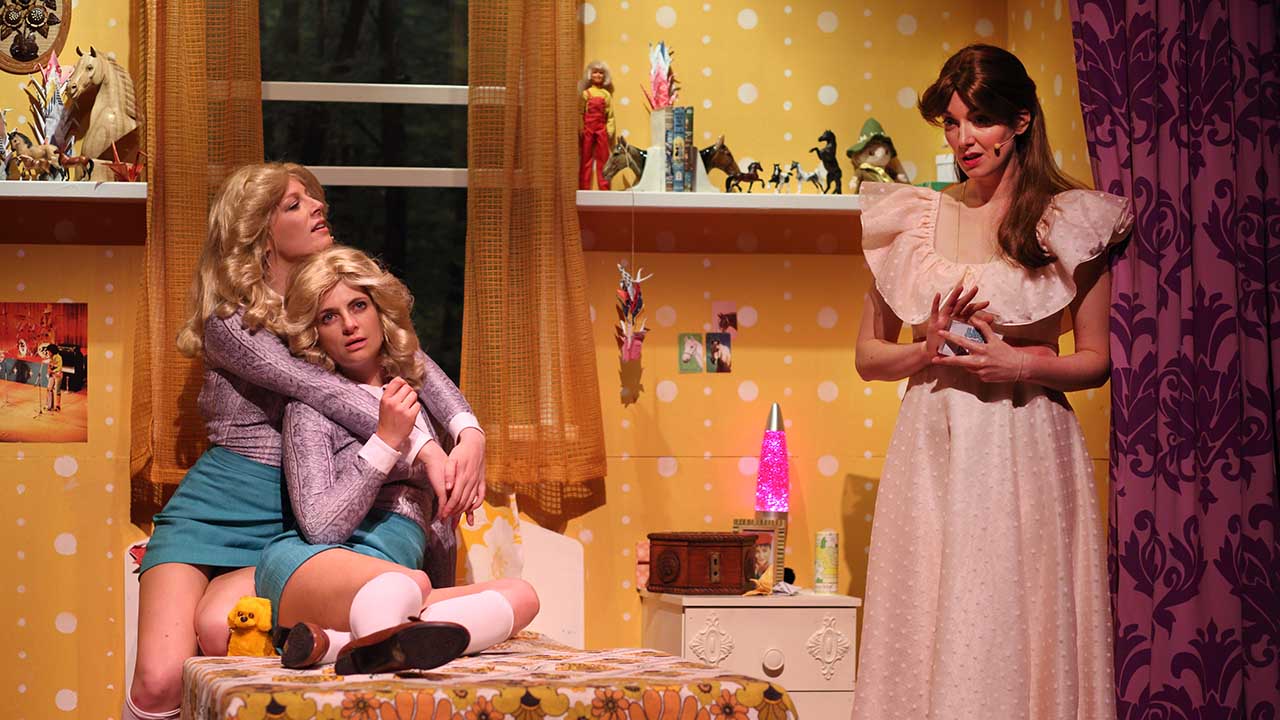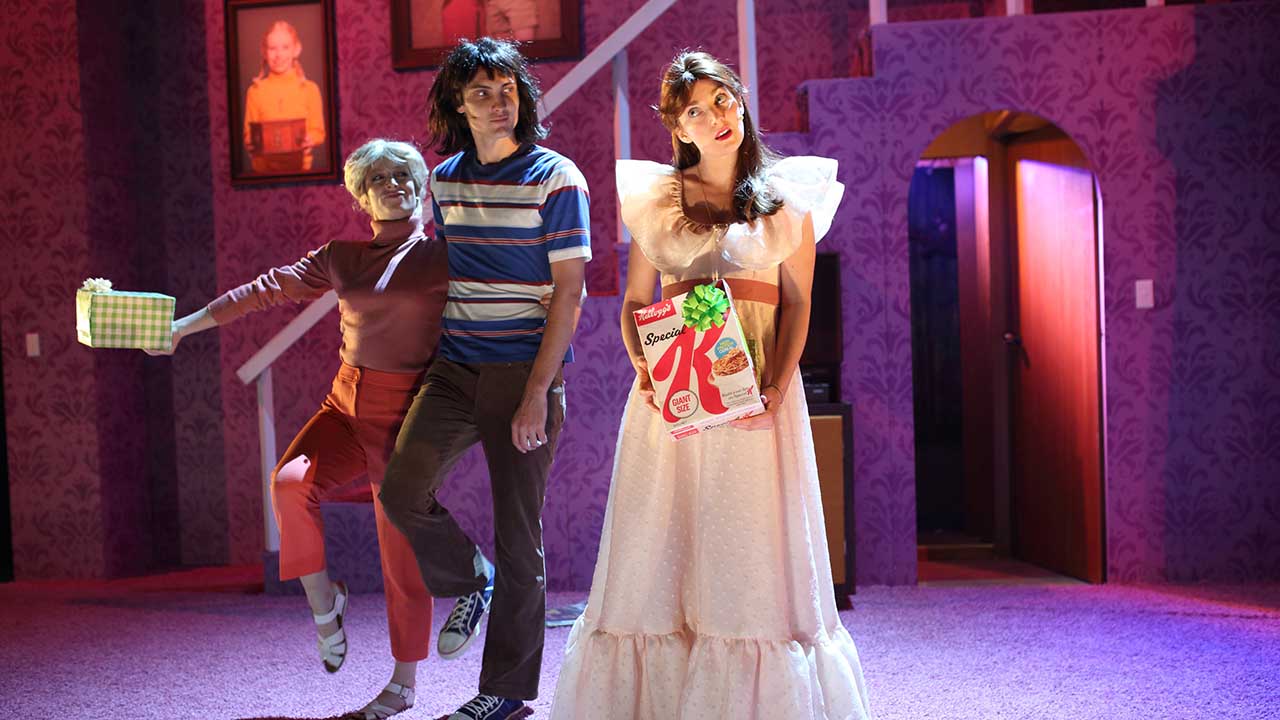 School Program
AGES

14+

YEAR

8 > 12

80

mins

$18 per student
$12 equity

Occasional coarse language and strobe effects
Space Theatre, Adelaide Festival Centre
Adelaide, Australia
13 September
11:00am | 7:00pm
19 September
11:00am | 7:00pm
20 September
11:00am | 7:00pm
Meet the Cast and Creative Team
Matthew Whittet
Writer, Performer
Matthew is an actor and writer who has worked extensively in theatre, film and television for over twenty years. As an actor, Matt has performed for Belvoir many times in productions including Cinderella, The Book Of Everything, Conversation Piece and Atlantis. His plays Old Man, Cinderella and Seventeen have also premiered at Belvoir.
Matthew has been a recipient of the Philip Parsons Fellowship (Belvoir), The Sidney Myer Creative Fellowship and the ATYP Foundation Commission Award for his play Fight With All Your Might the Zombies of the Night. The 2014 Adelaide Festival trilogy of plays with Windmill are School Dance, Big Bad Wolf and Girl Asleep which Matt adapted to screenplay and resulted in an award-winning feature film.
Rosemary Myers
Director
Under Rose's leadership as Artistic Director, Windmill creates and presents work inspired by the vibrancy, sophistication and inventiveness of young people and the exhilarating challenges they pose to creating theatre of relevance in this modern time.
Rose is a multi-Helpmann Award nominated director, her productions regularly visit leading stages and festivals around Australia and the world, including the Sydney Opera House, Hong Kong's Arts and Leisure Centre and New York's New Victory Theatre. Her directing credits for Windmill include Rumpelstiltskin, Pinocchio, The Wizard of Oz, Fugitive, School Dance, Big Bad Wolf and Girl Asleep.
Prior to Windmill, Rosemary was the Artistic Director of Arena Theatre Company and Artistic Director of Queensland Performing Arts Centre's Out of the Box Festival in 2010. In 2015, she directed her first feature film Girl Asleep with Windmill Theatre Co, and in 2017 she was awarded the prestigious Australia Council Theatre Award.
Jonathon Oxlade
Designer
Jonathon has designed set and costumes for Queensland Theatre, LaBoite Theatre, isthisyours?, Aphids, Arena Theatre Company, Polyglot, The Real TV Project, Polytoxic, Men of Steel, Lemony S Puppet Theatre, Terrapin Puppet Theatre, Vitalstatistix and Barking Gecko.
He has also worked with Bell Shakespeare, The Border Project, State Theatre of South Australia, Dead Puppet Society, The Last Great Hunt, Sydney Theatre Company, The Escapists, Melbourne Theatre Company, Sandpit, Belvoir St Theatre and Windmill Theatre Co, where he is resident designer. Jonathon has received numerous awards. Most recently in 2016, Jonathon was awarded the Sidney Myer Creative Fellowship and received APDG awards for both Best Production Design and Best Costume Design for Girl Asleep, and received an AACTA award for best Costume for Girl Asleep.
In 2017, he received the Sydney Theatre Award for Best Costume Design for Mr Burns.
Luke Smiles
Original Soundtrack
Luke creates highly detailed soundtracks for theatre, dance and film, working across all areas of music composition, sound design, foley and sound effects editing. His work is enjoyed by audiences both nationally and around the world.
Working under his business name motion laboratories, Luke has composed and produced soundtracks for many Australian and international artists & companies. Various credits include: Carbon Field (Queensland Ballet), ʻG' (Australian Dance Theatre), Glow (Chunky Move), Roadkill, The Ninth Wave (The Farm), Split Second Heroes (Gabrielle Nankivell), SURGE (Dancenorth), The Maids (Sydney Theatre Company), Wildebeest, Neon Aether (Sydney Dance Company), Fugitive, School Dance and Girl Asleep (Windmill Theatre Co).
Richard Vabre
Lighting Designer
Richard is a freelance lighting designer. He has lit productions for Melbourne Theatre Company, Sydney Theatre Company, Malthouse Theatre, Victorian Opera, Windmill Theatre Co, Arena Theatre Company, NICA, The Darwin Festival and Back to Back Theatre.
He has also designed the lighting for Stuck Pig's Squealing, Chambermade, Rawcus, Red Stitch, Polyglot, Melbourne Worker's Theatre, Aphids and many productions at La Mama Awards. Richard has won 5 Green Room Awards including the Association's John Truscott Prize for Excellence in Design (2004). He has also been nominated for 8 other Green Room Awards.
Gabrielle Nankivell
Movement Consultant
Gabrielle Nankivell is a South Australian director and performer with formative ties to Europe. Working independently and commissioned by leading dance companies and training institutions, Gabrielle also maintains a collaborative creative practice with composer Luke Smiles.
Gabrielle's work has been widely presented across Australia, Europe and Asia. 2019 commissions include Neon Aether, a new work for Sydney Dance Company's 50th Anniversary Season 1: Bonachela / Nankivell / Lane, currently touring nationally, and Ava, a bespoke solo for Samantha Hines in Dancenorth's upcoming Communal Table for Brisbane Festival. Split Second Heroes, her latest, independently produced full-length work, premiered at the Adelaide Festival Centre in July 2017 receiving an Adelaide Critics Circle Individual Award nomination.
Gabrielle also provides choreography and movement consultancy across stage and film productions. Recent engagements include State Theatre Company of South Australia's The Popular Mechanicals, Windmill Theatre Co's multi award-winning School Dance and Girl Asleep and internationally acclaimed Australian feature film Girl Asleep, directed by Rosemary Myers.
Sheridan Harbridge
Performer
Sheridan is an actor, playwright, singer and comedienne, graduating from NIDA in 2006. Her musical Songs for the Fallen won Best Musical, and Outstanding actress at the New York Music Theatre Festival in 2015, and has toured Australia and New Zealand. She collaborated with UK cult band The Tiger Lillies on Cockatoo Island for the Biennale of Sydney, and appeared with John Cleese in the Just for Laughs Festival, Sydney Opera House.
Her theatre credits include Muriel's Wedding the Musical (STC) The Sugar House, The Dog/The Cat (Belvoir), Girl Asleep (Windmill), North by Northwest, The Beast, and The Speechmaker (MTC), Gaybies (Darlinghurst), Kill Climate Deniers, Jump for Jordan (Griffin), 80 Minutes No Interval (Old Fitz), Fiddler on the Roof, Carmen and My Fair Lady (Opera Australia), An Officer & a Gentleman (GFO), Threepenny Opera, Miss Julie, Cabaret, The Bald Soprano, Shafana & Aunt Sarrinah, Frog & Smudge and DreamSong (Arts Centre Melbourne).
Antoine Jelk
Performer
Since his graduation from Flinders Drama Centre in 2014, Antoine has had the privilege of working with companies from all tiers of the Adelaide Theatre industry.
His credits include Tartuffe and Long Tan by State Theatre Company and Brink Productions, Deluge the premiere work by Tiny Bricks for the Adelaide Festival, Schmidt by Back Porch Productions, Eurydice by Foul Play Theatre, Eyes by Sandpit , Beep by Windmill Theatre Co, and Yo Diddle Diddle by Patch. Antoine most recently performed in A View From The Bridge with State Theatre Company SA and looks forward to touring with Beep again next year in Canada and the US.
Amber McMahon
Performer
Amber trained at Flinders University Drama Centre and was a recipient of the Adele Koh Scholarship to study at the Stella Adler Company & SITI Company in New York. Amber most recently performed in Banging Denmark (STC), Small Mouth Sounds (Darlinghurst), and a sold out run of The Appleton Ladies Potato Race (Ensemble).
Previous work includes North by Northwest (Kay & McLean Productions), Accidental Death of An Anarchist (STC), The Popular Mechanicals (STC/STCSA), Bliss, Picnic at Hanging Rock (Malthouse), Atlantis, Twelfth Night, and Angels in America (Belvoir). She was also a part of STC's Actors Company. Amber's screen credits include the award winning feature film Girl Asleep, for which she was nominated for Australian Film Critics Association's 2017 Best Supporting Actress Award.
She can next be seen in the upcoming SBS mini-series The Hunting. Amber has also won two Helpmann Awards for Best Supporting Actress for work in Windmill's Girl Asleep and School Dance.
Ellen Steele
Performer
Ellen Steele is a theatre maker and performer based in Adelaide, South Australia. She is a founding member of isthisyours?, an all-female collective committed to creating new and unconventional performance. Since their inception in 2007, isthisyours? have created five original full scale works, toured nationally and won multiple awards. Their latest production was a world-first reworking of David Williamson's The Club (An All-Female, 3 Actor Version) as part of State Theatre Company SA's 2019 season.
Ellen has toured extensively throughout Australia, Asia and North America with companies including Windmill, State Theatre Company SA, Vitalstatistix, Slingsby, Belvoir, The Border Project, Aphids and Patch. As an independent maker Ellen has developed work with TerryandTheCuz, Spilt Second and Zoe Meagher for Next Wave Festival, Misery Children and Sanctum Theatre.
Ellen is a current recipient of an Arts SA Fellowship undergoing research and development in Beijing and Adelaide for a new cross-cultural work, The Friendly Games.
Lois Bryson
Performer
Lois is thrilled to be making her debut theatre performance with Windmill as young Greta Driscoll in Girl Asleep. Always with an affinity for performing, Lois has attended various classes including 'Making Theatre' (SAYarts), Ballet & Jazz Ballet (Accent on Dance) and has made many a self-starring (unpublished) short film on the very small screen. Lois is 11 years old, enjoys gymnastics, shooting goals, school choir, cooking desserts and is in her third year of studying piano.
Eva Zurak
Performer
Eva is very excited to be joining Windmill in her debut performance as young Greta Driscoll in Girl Asleep. Eva is nine years old and lives east of Adelaide with her parents, two sisters and attends primary school. With a natural flair for drama and the arts, Eva was enrolled in acting classes at Actors Ink eight months ago and has subsequently found an activity she is passionate about. Eva also enjoys creating 'how to make' videos on her own YouTube channel and spending time with her friends and her puppy Rollo. Eva would like to thank director Rosemary Myers for providing her this opportunity and is absolutely thrilled to be able to perform.
Credits
Writer, Performer Matthew Whittet
Director Rosemary Myers
Designer Jonathon Oxlade
Original Soundtrack Luke Smiles
Lighting Designer Richard Vabre
Movement Consultant Gabrielle Nankivell
Performer Sheridan Harbridge
Performer Antoine Jelk
Performer Amber McMahon
Performer Ellen Steele
Performer Lois Bryson
Performer Eva Zurak