About
He's the most misunderstood character in fairytale history. Put simply he has no friends. But then he does have incredibly sharp teeth, yellow eyes and his own ideas about personal hygiene, and he is the infamous Big Bad Wolf after all. No one likes him. Luckily one girl is brave enough to double check this wolf's bad press and an unlikely friendship is born.
This hilarious, table-turning tale will have you wondering why you were so scared in the first place.
Meet the Cast and Creative Team
Matthew Whittet
Writer
Matthew is an actor and writer who has worked extensively in theatre, film and television for over twenty years. As an actor, Matt has performed for Belvoir many times in productions including Cinderella, The Book Of Everything, Conversation Piece and Atlantis. His plays Old Man, Cinderella and Seventeen have also premiered at Belvoir.
Matthew has been a recipient of the Philip Parsons Fellowship (Belvoir), The Sidney Myer Creative Fellowship and the ATYP Foundation Commission Award for his play Fight With All Your Might the Zombies of the Night. The 2014 Adelaide Festival trilogy of plays with Windmill are School Dance, Big Bad Wolf and Girl Asleep which Matt adapted to screenplay and resulted in an award-winning feature film.
Rosemary Myers
Director
Under Rose's leadership as Artistic Director, Windmill creates and presents work inspired by the vibrancy, sophistication and inventiveness of young people and the exhilarating challenges they pose to creating theatre of relevance in this modern time.
Rose is a multi-Helpmann Award nominated director, her productions regularly visit leading stages and festivals around Australia and the world, including the Sydney Opera House, Hong Kong's Arts and Leisure Centre and New York's New Victory Theatre. Her directing credits for Windmill include Rumpelstiltskin, Pinocchio, The Wizard of Oz, Fugitive, School Dance, Big Bad Wolf and Girl Asleep.
Prior to Windmill, Rosemary was the Artistic Director of Arena Theatre Company and Artistic Director of Queensland Performing Arts Centre's Out of the Box Festival in 2010. In 2015, she directed her first feature film Girl Asleep with Windmill Theatre Co, and in 2017 she was awarded the prestigious Australia Council Theatre Award.
Jonathon Oxlade
Designer
Jonathon has designed set and costumes for Queensland Theatre, LaBoite Theatre, isthisyours?, Aphids, Arena Theatre Company, Polyglot, The Real TV Project, Polytoxic, Men of Steel, Lemony S Puppet Theatre, Terrapin Puppet Theatre, Vitalstatistix and Barking Gecko.
He has also worked with Bell Shakespeare, The Border Project, State Theatre of South Australia, Dead Puppet Society, The Last Great Hunt, Sydney Theatre Company, The Escapists, Melbourne Theatre Company, Sandpit, Belvoir St Theatre and Windmill Theatre Co, where he is resident designer. Jonathon has received numerous awards. Most recently in 2016, Jonathon was awarded the Sidney Myer Creative Fellowship and received APDG awards for both Best Production Design and Best Costume Design for Girl Asleep, and received an AACTA award for best Costume for Girl Asleep.
In 2017, he received the Sydney Theatre Award for Best Costume Design for Mr Burns.
Harry Covill
Sound Designer
Harry creates eclectic music/sound design for screen and live performance. In 2017, he graduated from the Victorian College of the Arts. Recent work includes composing the original score for ROBOROVSKI, the animated short film directed by Dev Patel and Tilda Cobham-Hervey which premiered at the 2020 Adelaide Film Festival. Other notable works include composing the original score for the feature film Girl Asleep, directed by Rosemary Myers and the short film, A Field Guide to Being a 12 Year Old Girl directed by Tilda Cobham-Hervey (Crystal Bear).
Harry scored Atlantis as a part of the Belvoir Upstairs season (Belvoir) and has an ongoing collaborative relationship with Back to Back Theatre, where he composed the original score for the internationally acclaimed video project, The Democratic Set and the third iteration of the video series, Radial, created in collaboration with the National Theatre of Scotland. He also created the score and sound design for Windmill Theatre Company's Big Bad Wolf.
Harry is currently developing the original score for Wandering Stars, an immersive public sculpture/sound work for the inaugural Rising Festival in 2021.
Chris Petridis
Lighting Designer
Chris completed his Technical Production course at the Adelaide Centre of the Arts. Since graduating, he has been working extensively and continuing to develop his experience across theatre, dance, and other live events both in Australia and overseas.
Chris has worked on State Theatre Company South Australia's Brothers Wreck, In The Club, Terrestrial, Mr Burns, Red Cross Letters, Eh Joefor the Beckett Tryptych, Gorgon, Masquerade,The Kreutzer Sonata, Maggie Stone and Little Bird, Slingsby Theatre Company's Songs for Those Who've Come Across the Seas, Emil and the Detectives, The Mouse, The Bird and the Sausage, Theatre Republic's Lines, Is This Yours' Angelique, Brink Productions' Long Tan, Tiny Bricks' Deluge plus many more. Chris also worked on If There was a Colour Darker than Black, I'd Wear It, a multimedia performance project for Country Arts SA. Chris has been the lighting designer for Windmill Theatre Co's Beep, Grug and the Rainbow, Big Bad Wolf and The Story Thieves.
Carol Wellman Kelly
Movement
Carol was made in Australia and studied dance at the Victorian College of the Arts. She has extensive experience in performing, teaching and choreographing both nationally and internationally. From 1992 – 1999, she worked as a freelancer in London.
She was the assistant director for Garry Stewart and ADT (2000-2008), rehearsal director for Tasdance, Artistic advisor and Project manager Restless dance Theatre, Movement lecturer Flinders University Drama department, member Board of Directors, Australia Council, Ausdance and SA and Audio Describer for theatre and dance. Carol's work with Windmill Theatre Co includes The Wizard of Oz, Girl Who Cried Wolf, Pinocchio, Big Bad Wolf  and Rumpelstiltskin.
Patrick Graham
Performer
Patrick has previously worked on Windmill productions including The Wizard of Oz, Boom Bah! and Big Bad Wolf. For floogle, an independent company Patrick co-founded, he has performed in One Long Night in the Land of Nod, Black Crow Lullabies.
His portrayal of Lenny in floogle's The Homecoming earned him an Advertiser Oscart Award. For State Theatre Company South Australia Patrick has appeared in Blasted, Buried Child, Three Sisters, The Misanthrope, Lion Pig Lion, Equus, and The Dark Room. Patrick's television credits include Blue Heelers, Stingers, Fergus McPhail and McLeod's Daughters. Film credits include The King is Dead (Rolf De Heer) and Angela's Decision (Matt King).
Emma J Hawkins
Performer
Emma has a flair for flamboyant, serious and whimsical productions. This plays to her strengths as a feisty, charismatic thespian with a knack for subversive, escapist comedy, high-octane dramatics and brilliantly versatile circus showcases.
Her movements between the many worlds of fantasy, musical and children's genres credit her with storytelling-based acrobatics, singing, dancing or slapstick. She is equally at home in the ironic, contemplative tragedies of Shakespeare, bringing joy and laughter as the Fool in King Lear, climbing the heights as a tap dancing, stilt walking acrobat in the critically acclaimed Circus Oz or sinking into the dark depths of a murderess in classics like Jean Genets The Maids.
Ellen Steele
Performer
Ellen Steele is a theatre maker, performer and director based in Adelaide. She is a founding member of isthisyours?, an all-female collective committed to creating new and unconventional performance. Since their inception in 2007, isthisyours? have created five original full scale works, toured nationally and won multiple awards.
Ellen has toured extensively throughout Australia, Asia and North  America with companies including Windmill Theatre Company (Girl  Asleep, Big Bad Wolf, Grug, Beep, Grug and the Rainbow, Hiccup!), State Theatre Company of South Australia (David Williamson's The Club (An  All-Female, Three Actor Version), After Dinner, Between Two Waves, Holding the Man, Maestro), Vitalstatistix (Love, Ruby Bruise), Slingsby (Wolf), Belvoir (Girl Asleep), The Border Project (I, Animal, I Am Not An Animal), and Patch (Mister McGee and the Biting Flea, Lighthouse, Me and My Shadow).
As an independent maker Ellen has developed work with Aphids, Terry and The Cuz, Spilt Second and Zoe Meagher for Next Wave Festival, Misery Children and Sanctum Theatre.
In 2019 – 2020, Ellen was recipient of an Arts SA Fellowship, understaking research into cross-cultural theatre making practices in Beijing and Adelaide alongside the development of a new cross-cultural work, The Friendly Games.
Ellen's latest work See You at the Dance is currently in development and supported by Brink Productions.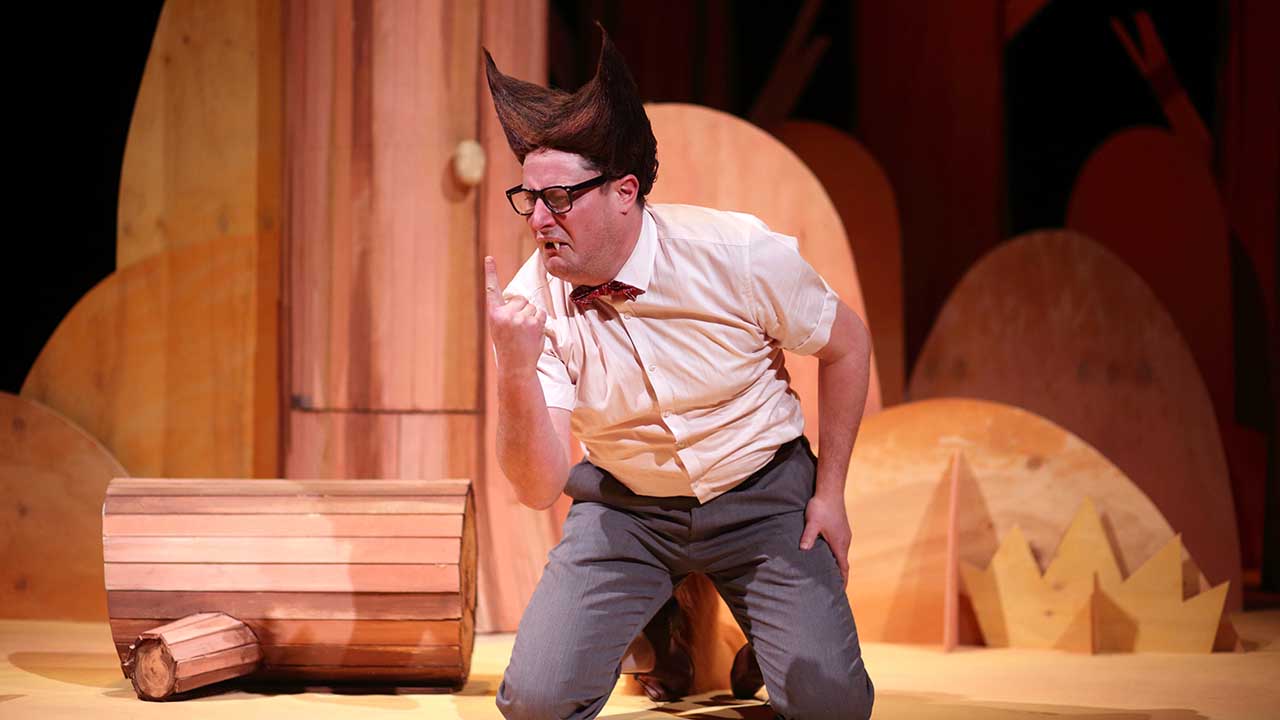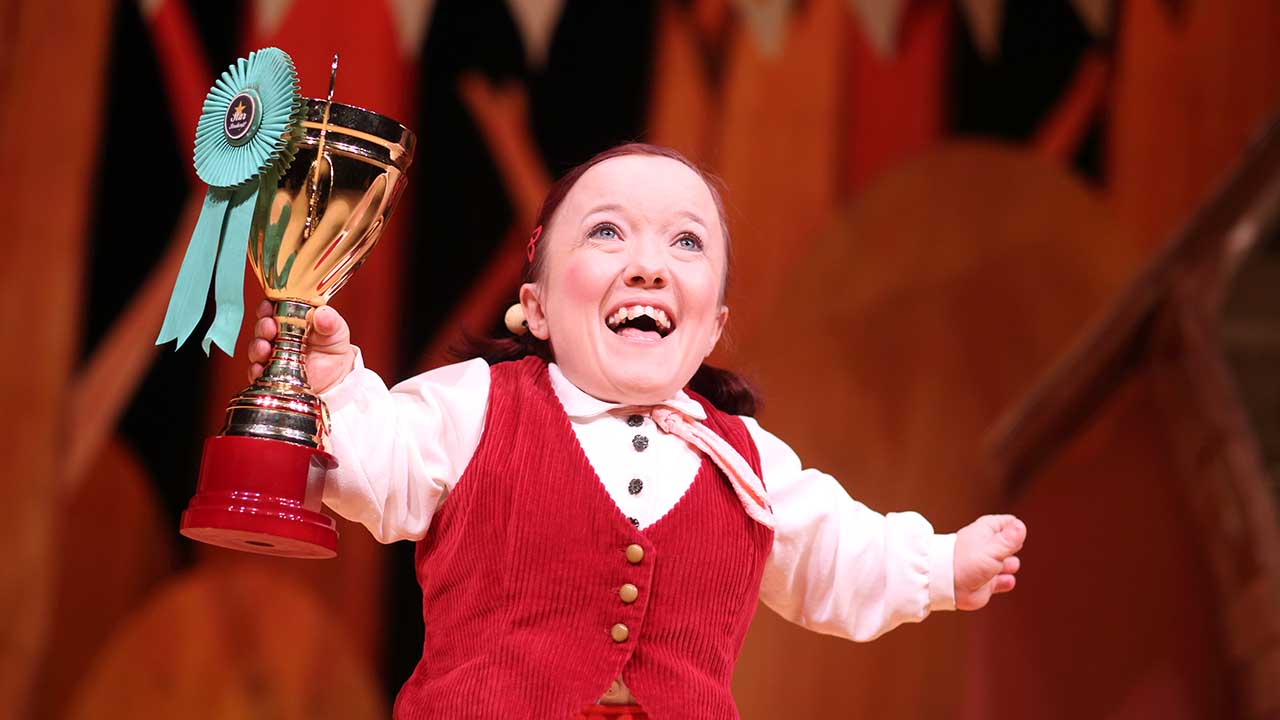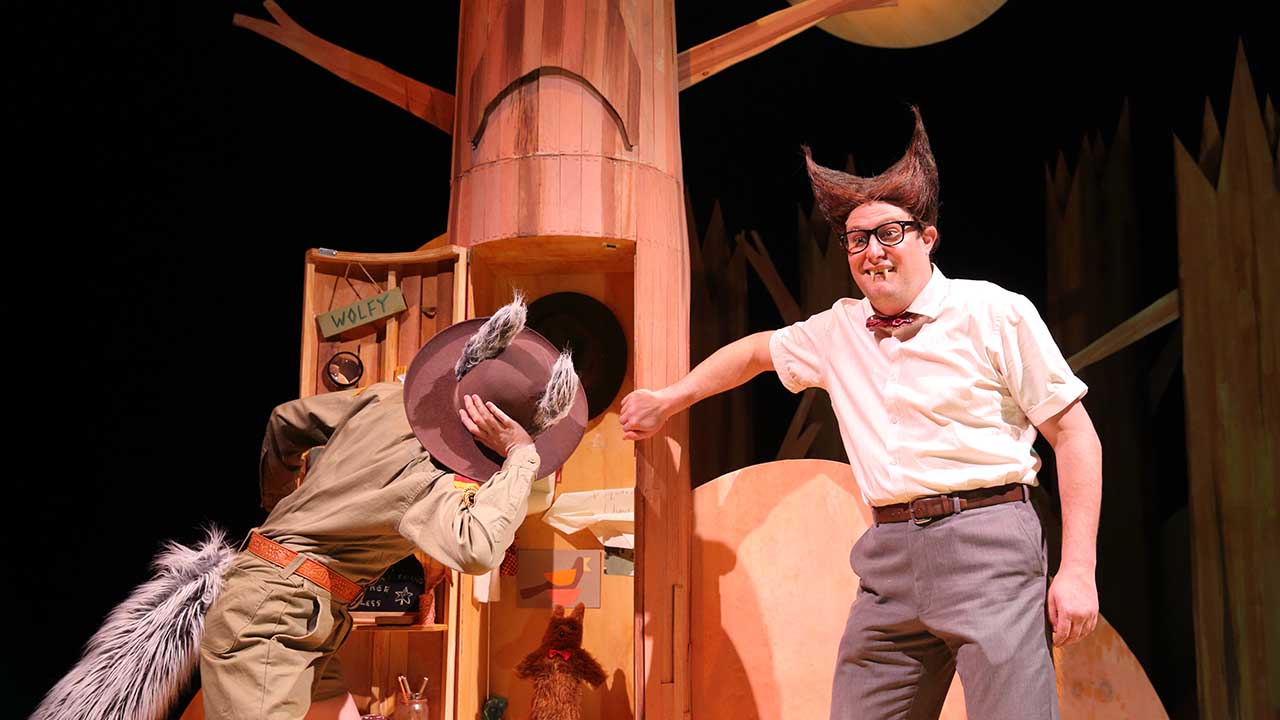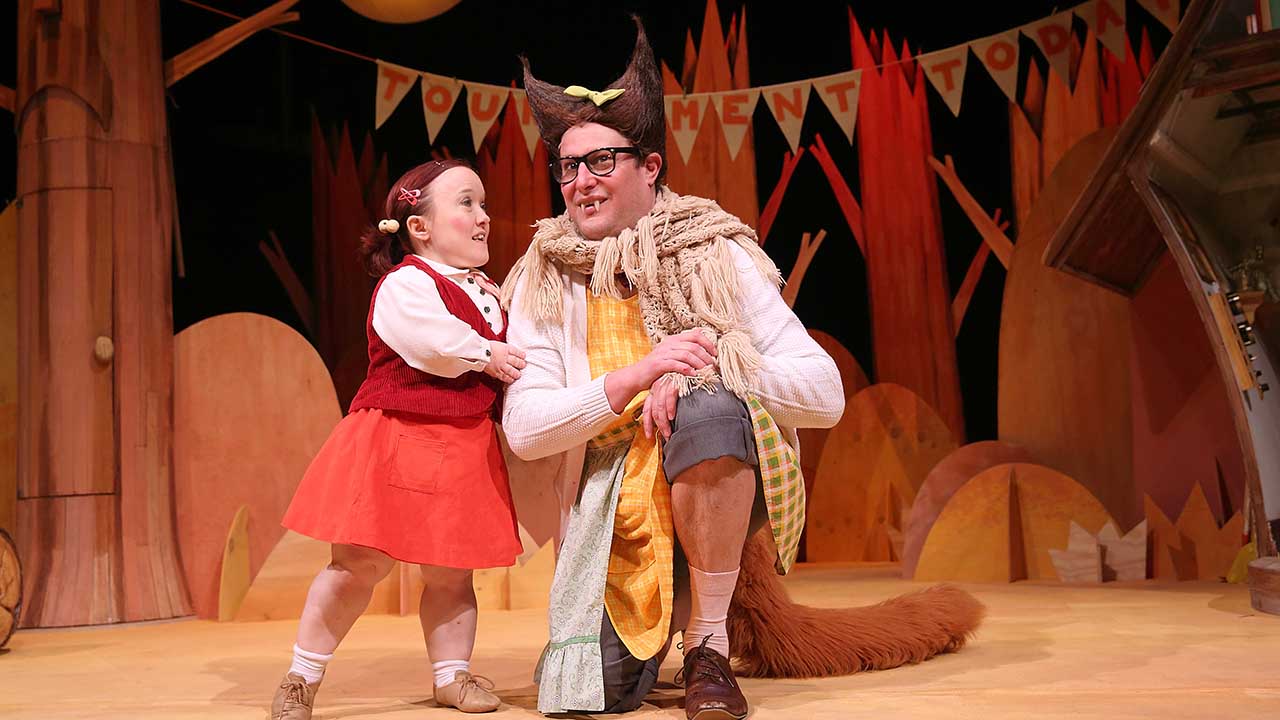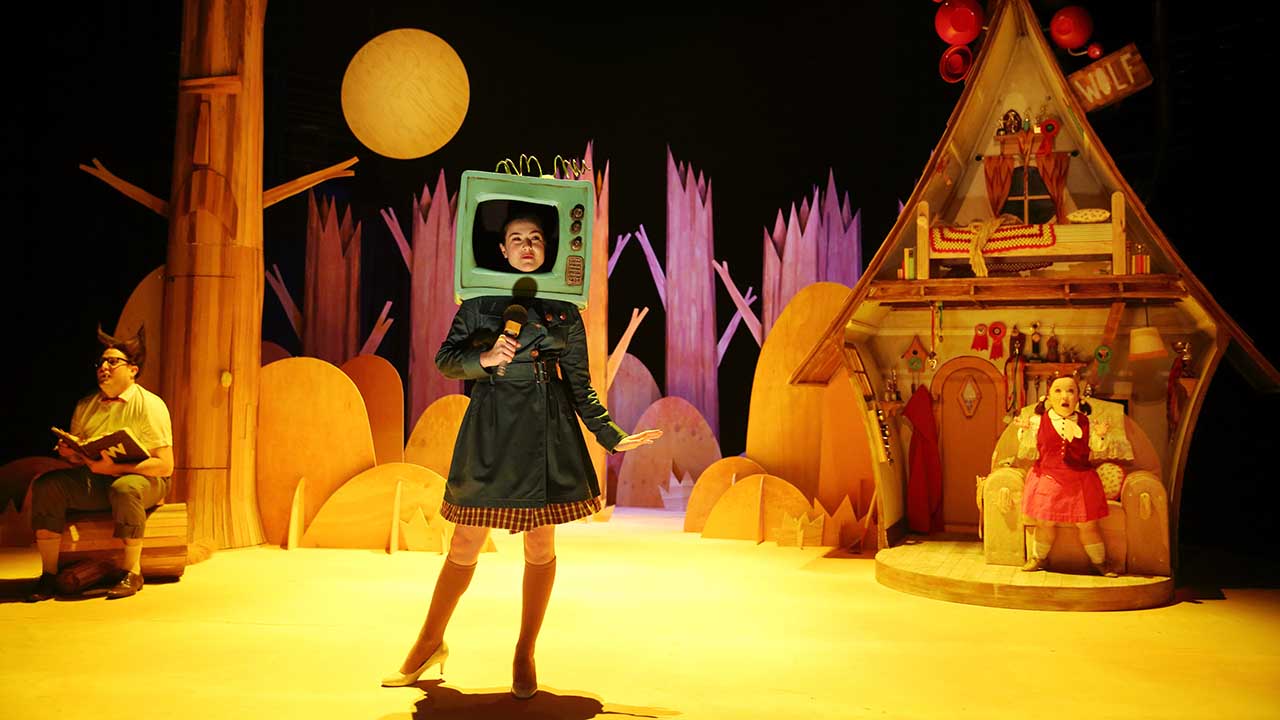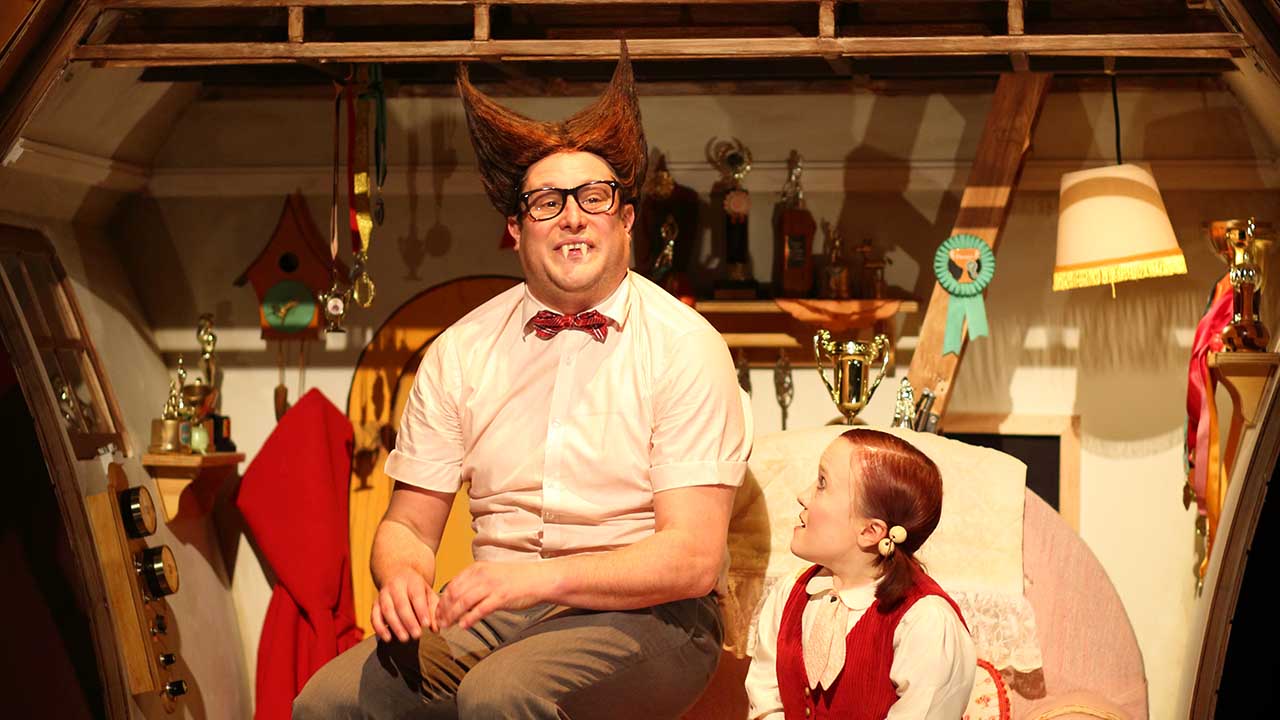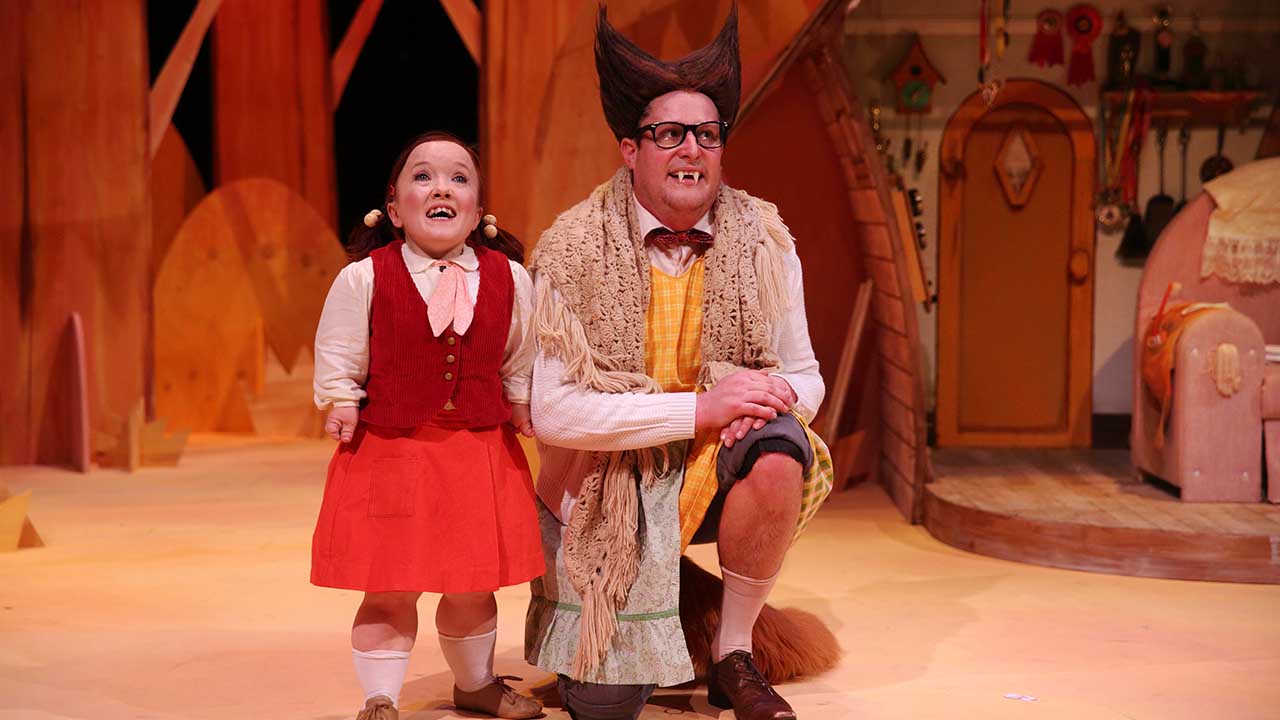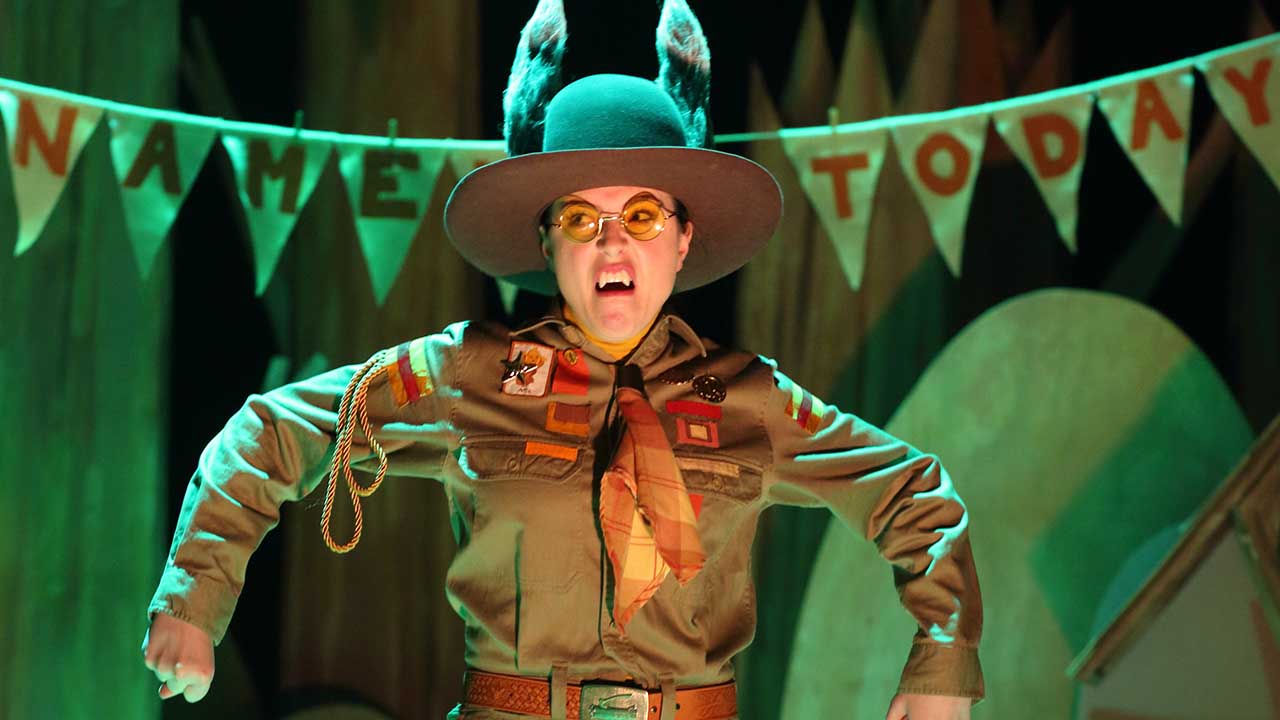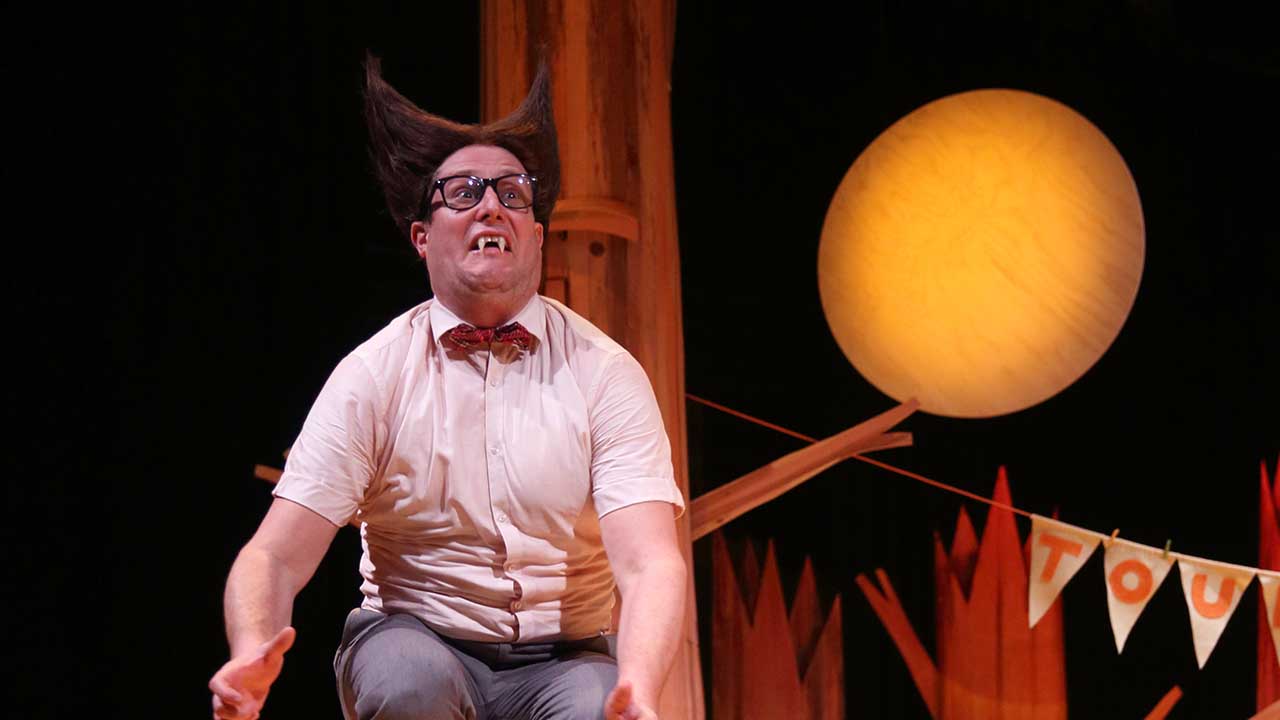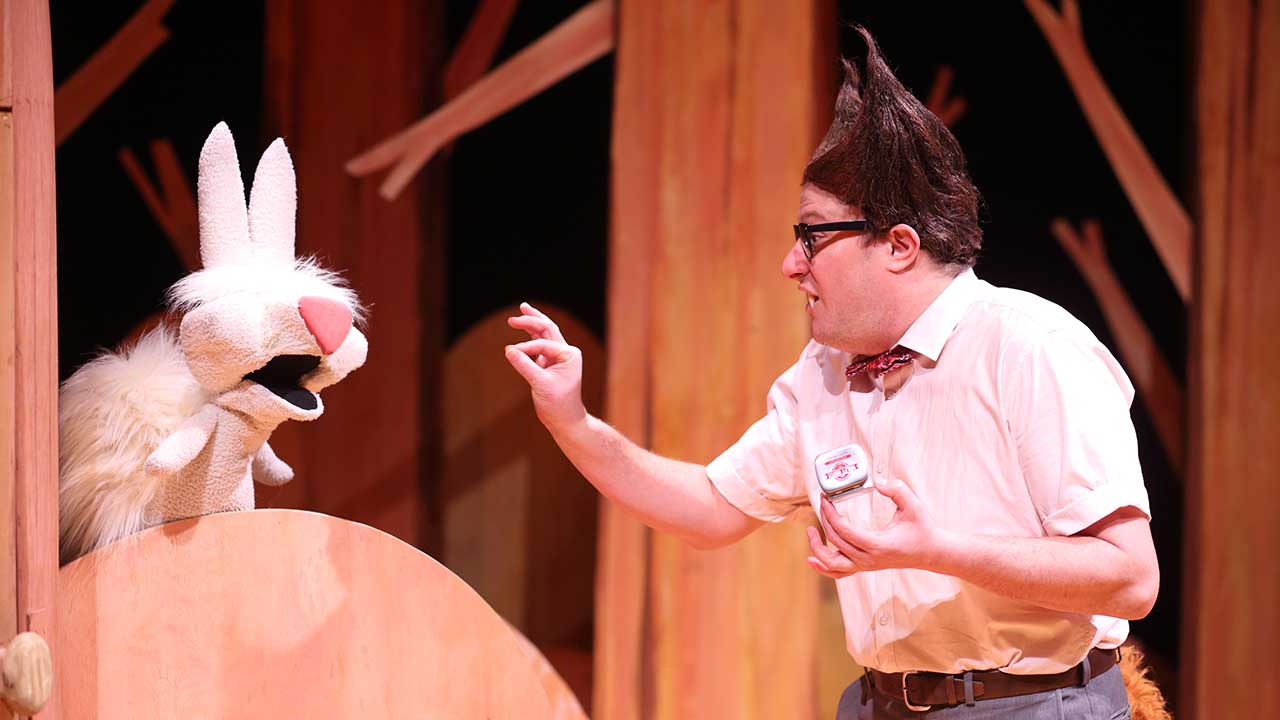 Credits
Writer Matthew Whittet
Director Rosemary Myers
Designer Jonathon Oxlade
Sound Designer Harry Covill
Lighting Designer Chris Petridis
Movement Carol Wellman Kelly
Performer Patrick Graham
Performer Emma J Hawkins
Performer Ellen Steele
Acknowledgements
Big Bad Wolf is a Windmill Theatre Company production.