Composing with Christine Johnston
Christine Johnston is one of our favourite performers. Whether it's as the ferociously hungry witch Baba Yaga, or as one third of the beloved The Kransky Sisters, Johnston's performances are always bold, funny and completely original. We chat to her about what she's been up to and the process she went through to compose original music for Episode Four of Honey, I'm Home.
You created a cast of characters to guide the Honey, I'm Home team as they animated this episode. Can you introduce them to us? What inspired the story?
Something that has always played a big part in my life is the love of sound and what that conjures up for me visually… and also vice versa. Giving an object a sound has always been part of how I see things. Ever since I was a child, my little sister and I made up our own secret language, manifesting in an altered tone of voice or mouth-sound describing a shape or object. For example, my sister describing an 'apple' by the popping sound made when closed lips are quickly opened after creating a vacuum inside the mouth. This repeated three times meant "can I please have an apple?"
The enjoyment of this has played a big part in my own process while creating shows.
When Jonathon Oxlade, one of the collaborating design/animation creative team, approached me with the idea of incorporating my vocalisation of objects with sound, I was thrilled at the thought and relished the opportunity to create a soundtrack and storyline that would then be visually interpreted by these artists (of whom I am a big fan).
I created vocal sounds and a musical soundtrack while imagining particular shapes and a rough storyline…
Leadly calls over friends to come and see some new drumming moves. 0i 0i and Drrr Drrr watch on and are swept in with great enthusiasm, joining Leadly with their own sounds, instruments and moves. Much fun ensues as they imagine what else can be possible.
Although we conversed about the ideas around what shape the sounds would be, I was excited to see how Chris Edser and Jonathon Oxlade would ultimately interpret them and the storyline with their own brilliant visual ideas through animation.
I have now watched it many times with a huge smile on my face… and it is with great pleasure and mirth that I introduce these three fun-loving characters:
Leadly              – An excited, look-at-me, happy, drumming, blue triangle.
Oi Oi                – A big, jolly, supportive-friend, techno-bass, orange square.
Drrr Drrr          – An inspired, wild, springy-sprong, slide-guitaring, yellow squiggle.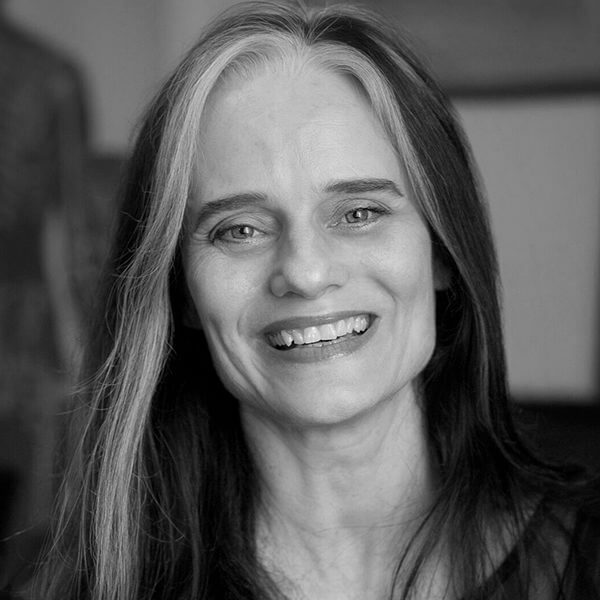 The music you created for the episode gets more complex and elaborate as the track progresses, layering sounds and textures into a really epic crescendo. How did you go about making it?
Part of the excitement of being involved in Honey, I'm Home was the added opportunity to learn more about GarageBand and the process of recording, layering and EQ producing of a soundtrack. Windmill sent me some recording equipment and asked for a 90 second soundtrack. After a couple of GarageBand tutorials, I started playing with what is possible. A few trials on, I finally recorded the music and vocal tracks, along with a click track.
I started creating the soundtrack by imagining a simple animated storyline and how it might unfold. I tried to create a soundtrack to what I thought I might enjoy watching. A beginning that created anticipation, with space for each character to be introduced; a gradual build-up as each character joins in; a climax where all have joined in and are having fun together; and an ending where they are all happy to have created something together, with a feeling that anything is possible if you just jump in and try.
I laid down the musical tracks that I felt represented the arc of the story and the personalities of the characters. I then overlaid three very different vocal sounds that I felt would represent three very different shapes.
What is it like seeing your music come to life in Honey, I'm Home? Did it come out like you expected it to?
I am absolutely thrilled to see how the episode has come together. It makes me giggle and feel uplifted every time I watch it, which is something I had hoped it would do. I didn't have a clear expectation, and knowing just how time-consuming animation is, I am delighted with the outcome. I felt excited about the creative visual/animation team taking the baton and imbuing it with their own brilliant creative imaginations. My enjoyment is seeing it culminate so joyously through the input of various artists along the way.
What has it been like to be an artist during this time? How have projects like Honey, I'm Home helped you stay creative?
As a touring performing artist, this time has been very challenging with all work disappearing virtually overnight. Windmill has been brilliant and an absolute life-saver with their tireless support, and the honouring of the artists that they were working with this year. They have shown great leadership by pivoting with the current times and creating different work for their artists to evolve with. This is doubly appreciated as it involves, expanding our own skills as artists. The Honey, I'm Home project has helped give a feeling of worthwhileness as an artist, when confronted with a seemingly toppling career choice. Like a tight-rope that is suddenly taken from under the feet, Windmill has been like a big trampoline, catching the fallen and bouncing them back up. I am exceedingly grateful to them for their belief and support in creating projects like this.
Honey, I'm Home is now streaming via Windmill at Home. Click here to watch.
Honey, I'm Home has been supported by the Government of South Australia through Arts South Australia's COVID-19 Grants Program.
---
By Anthony Nocera